I absolutely love wargaming conventions. Getting miniatures games out into the public's eye is essential in my opinion to growing the hobby. To help encourage local gaming, we dedicate this page to list all of the upcoming miniature game conventions that we know of in Ontario (Canada). These conventions can focus mainly on Miniature Wargames, Board Games with Miniatures and even RPGs. My main concern is that your convention will feature miniatures games in some capacity.
This page is part of my attempt to help get the games we love out in front of new people.
If you have an upcoming event that you want listed here, please email us the details.
Ontario Miniature Gaming Conventions
2019
Breakout – Toronto, Ontario
Friday, March 15 to Sunday, March 17
Breakout is a large gaming convention that looks to cover Board Games and RPGs. It also looks like it covers a number of Fantasy Flight Games' miniatures games.
Hotlead – Stratford, Ontario
Friday, March 29 to Sunday, March 31
Hotlead wins its place in my mind as the best gaming convention in South Western Ontario. I absolutely love going to this event.
Gryphcon – Guelph, Ontario
Friday, April 5 to Sunday, April 7
This is an event that seems mostly focused on RPGs, but there is usually some miniatures games there too. Looks like they have a Malifaux Tournament there this year.
Ragnarok – Waterloo, Ontario
Saturday, April 27 to Sunday, April 28
This events strives to be the biggest gaming event in the Waterloo Region. They cover games of all sorts from LARPs and RPGs to Miniatures Games and Board Games. This event is brought to you by half of the team from SkyCon.
Canadian Tabletop Championships – Ottawa, Ontario
Friday, May 3 to Sunday, May 5
This event looks to be a very large and ambitious Tabletop Gaming Tournament Event for many different games. Games listed include Bolt Action, Flames of War, 40K, Age of Sigmar, X-Wing, Armada, Legion, Infinity, Team Yankee, Malifaux and more. They also advertise casual gaming experiences as well. If they pull off everything they are planning, this will be a very impressive event.
SOO: Southern Ontario Open – Hamilton, Ontario
Saturday, May 4
Canada's largest Warmachine Convention.
Broadsword 8 – Hamilton, Ontario
Saturday, May 4
Broadsword is a great little gaming convention with many participation games and a great crew of people.
CanGames – Ottawa, Ontario
Friday, May 17 to Sunday, May 19
INCOMING 2019 – Lake St. Armoury, St. Catharines Ontario
Saturday, June 1
A one day Bolt Action Tournament. Not sure if I can make it, but this one is very interesting to me.
ON PARADE – Toronto, Ontario
Saturday, June 15
A toy soldier and model show that also includes miniatures from wargames put on by the Ontario Model Soldier Society.
Tabletop Gaming Expo – Mississauga, Ontario
Friday, July 19 to Sunday, July 21
An event with a number of more popular miniatures games. Warhammer, Warmachine, Infinity, The Hobbit, Guildball and Shadespire all have representation at this event.
Sword and Brush – Toronto, Ontario
Saturday, September 7 to Sunday, September 8
KEGSCon VII – Chatham, Ontario
Saturday, September 21 to Sunday, September 22
2019 – Dates to be Determined
Council Fires – Location to be determined
SkyCon – Kitchener, Ontario – This event has now folded, but Ragnarok is related to half of this event's delivery team.
Hopes for this Page
My hopes for this page is that it will act as a resource for Event Organizers and Potential Attendees alike. Personally, I always found it difficult to find information about upcoming game conventions unless I somehow already knew about them. There are plenty of events going on that I don't know about. Having this list adds another way to give more awareness to these awesome events.
Creating this page is part of the fulfillment in trying to make miniature wargaming a less obscure hobby. Remember to email me if I missed an Ontario based Miniatures Convention on the list.
Finally, I want to end by informing people that I will provide free ad space to anyone running a Miniature Wargaming Convention in Ontario that focuses on games outside of GW, Privateer Press, or Wyrd Miniatures. If an organizer (or someone connected to the event) sends me a 300 pixels by 250 pixels image for the ad stating the city and dates of the event, I will post it on my sidebar with a link to the event website for free. The reason for this because I want to promote "non-mainstream" gaming in our area.
That said, the list on this page focuses on all Ontario miniature gaming conventions on my radar – no matter the focus of the games.
Convention Reports…
The following are links to all of the Conventions for which I wrote up a report. If you haven't been to a certain convention before and want to get a feel for what the show is like, hopefully these links can help you out.
Reports are still to come for Council Fires 2018 and SkyCon 2018.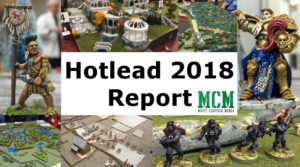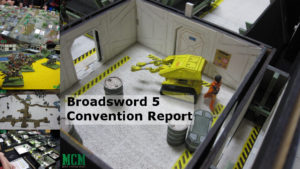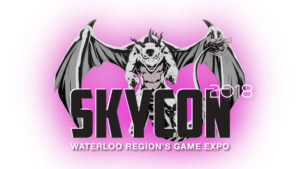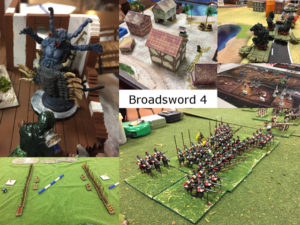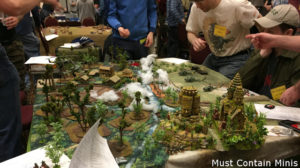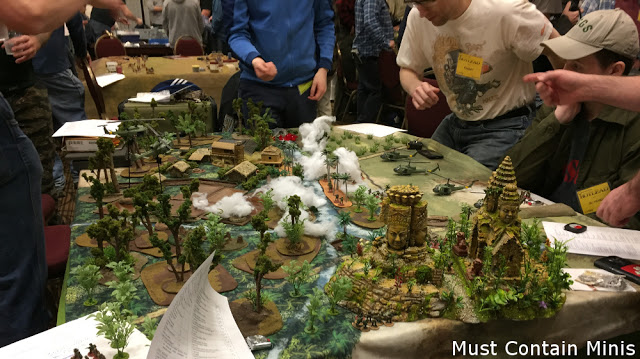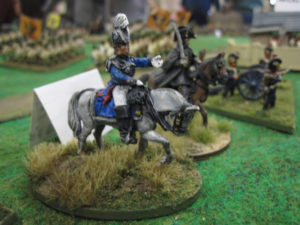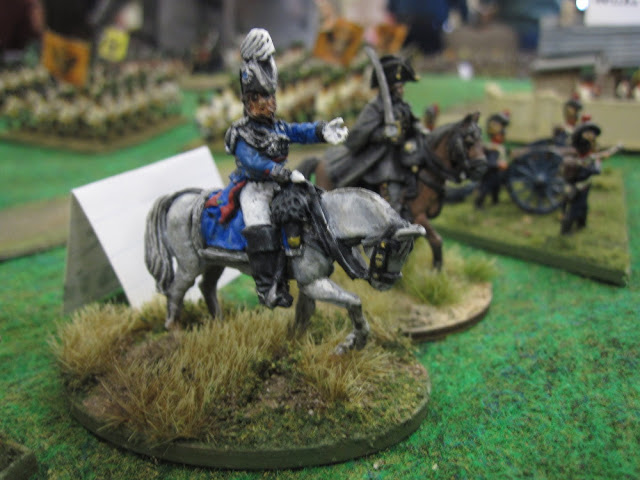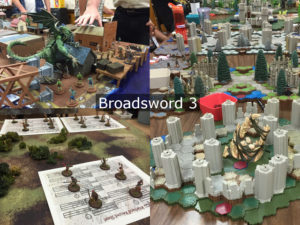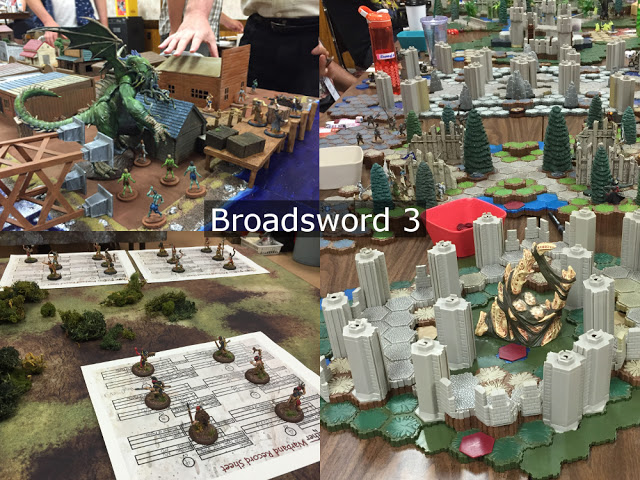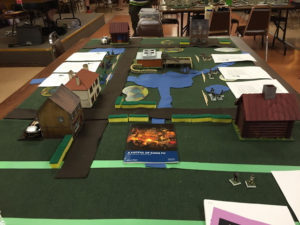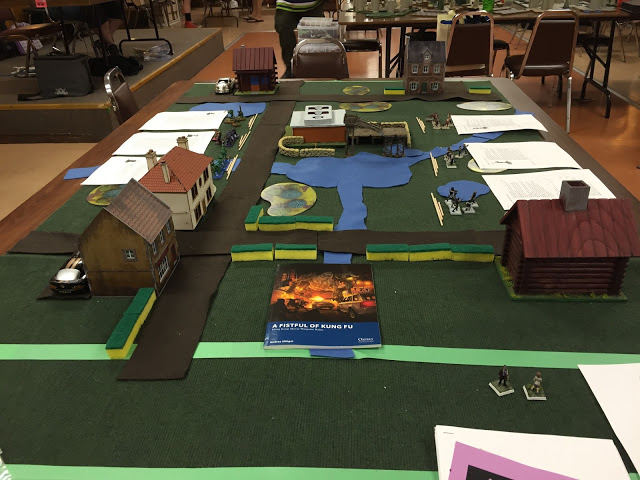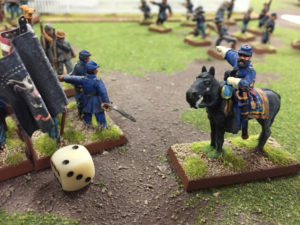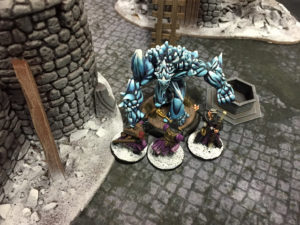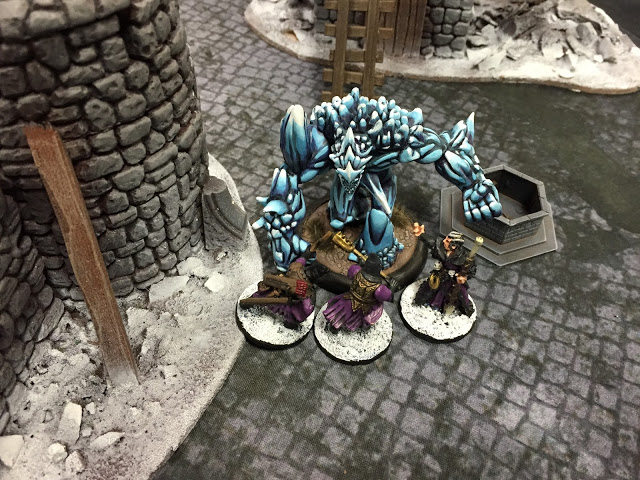 Until next time, Happy Gaming Everyone!!!