I absolutely love local gaming conventions. The reason for this is that I like people learning games that they might not otherwise know about. SkyCon 2017 had a strong focus on tournament games and RPGs. SkyCon 2018 looks to have a broader scope in introducing people to new games. This new scope is right up my alley!
For those that don't know, SkyCon 2018 runs October 13 and 14 at the Holiday Inn in Kitchener, Ontario, Canada (30 Fairway Road South).
SkyCon Light 2018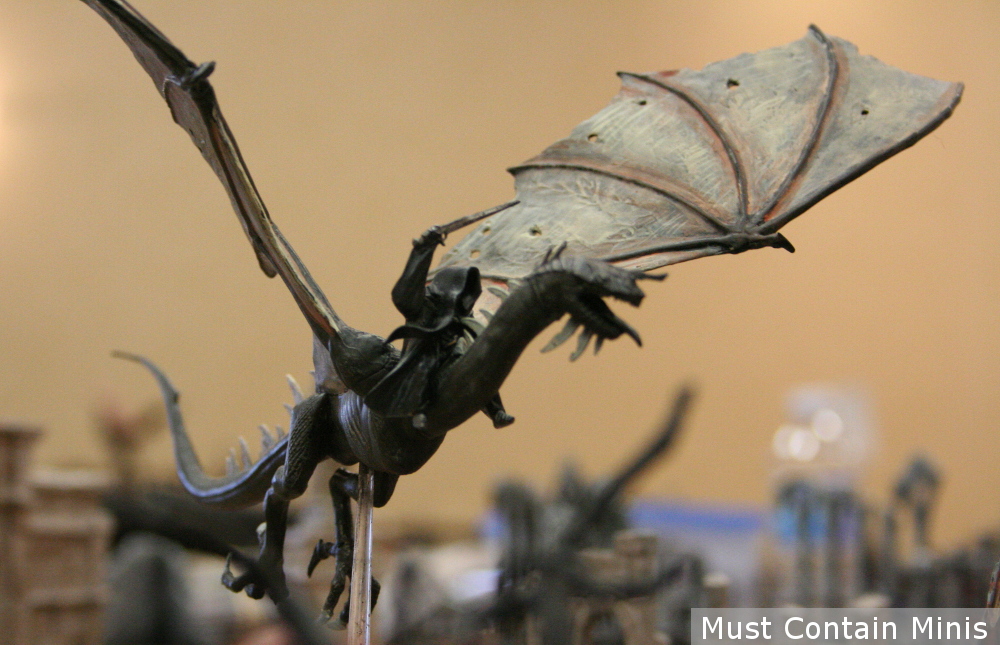 Now I missed SkyCon 2017, but I did make it to their smaller convention SkyCon Light 2018. I had a lot of fun at that event even though I went just to take pictures and hang out.
There were a number of tournaments going on at that event, and a ton of RPGs. I got some absolutely fantastic pictures of miniatures off of the Lords of the Rings Tables and a number of pictures of the tournament tables from a variety of games.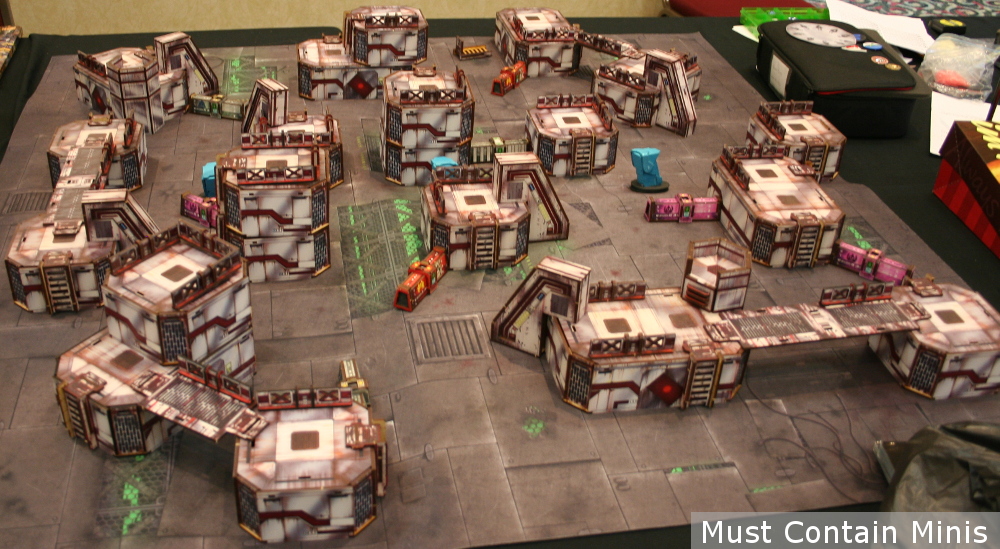 There was also a huge library of board games where you could sign out a game to play with your friends or new people that you met at the convention.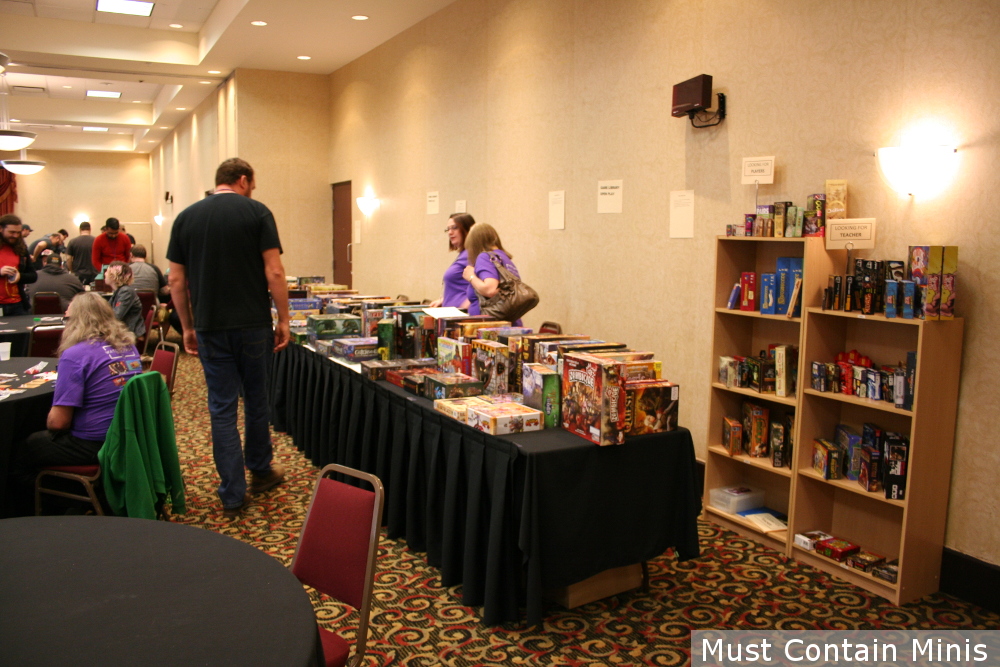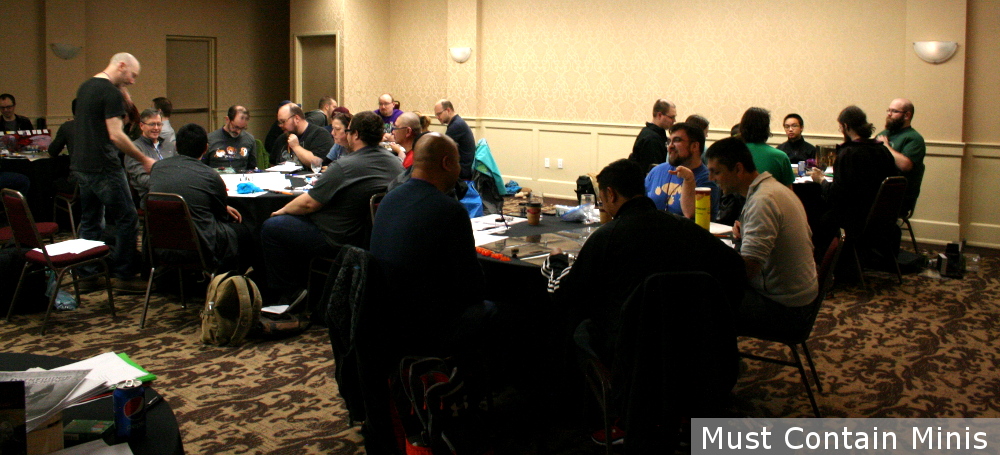 SkyCon Light had a lot to offer and I was fairly impressed over the short amount of time that I was there. I am hoping SkyCon 2018 will have even more to offer.
SkyCon 2018
Looking at the offerings for SkyCon 2018, I notice a bit of a shift towards more what interests me. That is demo and participation games of miniatures games. They have demos for the new Pelennor Lord of the Rings Starter Set, Dark Age, and The Walking Dead: All Out War!
They also have participation games of Axis & Allies Air Force Miniatures, Honours of War, Roma Victa (a 28mm Pulp Skirmish Game), and Darkfast Dungeons.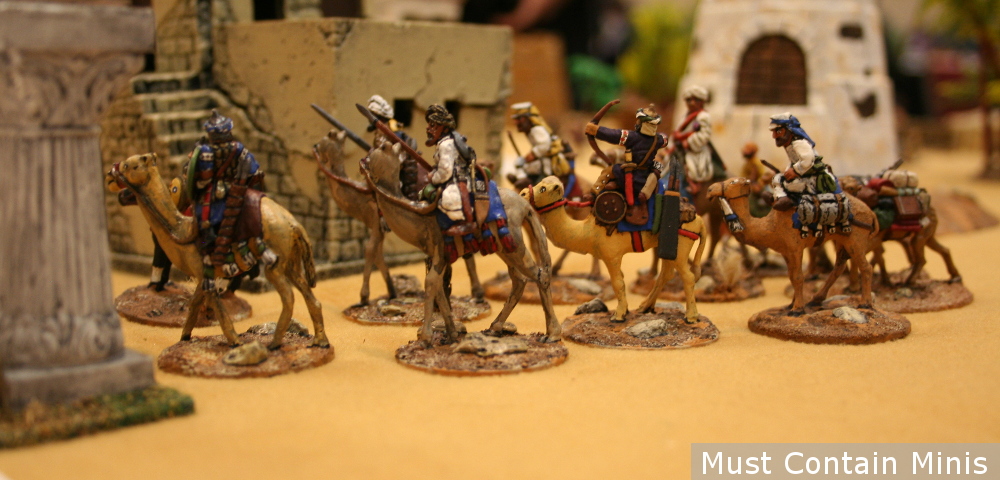 If the Competitive scene is more your thing, SkyCon 2018 has Tournaments playing for Guild Ball, Blood Bowl, Malifaux, Dark Age and Infinity. That is a good line up of games.
For those that like RPGs, there are currently 16 different sessions on offer from a variety of systems.
If cards are your thing, there is a Yu Gi Oh Tournament and a few Genesis: Battle of Champions events. There is also a national qualifier Tournament for Settlers of Catan and a whole host of board games to choose from. Aside from the tournament, there are a number of organized board games to play and the huge library of sign out games already mentioned above.
As with most gaming shows, there are also vendors to check out at the event too.
My Itinerary
So, what interests me at this event? The demo and participation games of miniatures.
I signed up to play Darkfast Dungeons and Imperial Assault. My goal is to also participate in demos of The Lord Of The Rings, Dark Age, and The Walking Dead. Hopefully I can get some great pictures of these games and more while I am there.
Wrapping it up…
If you live within a decent drive to the Kitchener / Waterloo / Cambridge area in Ontario (Canada), be sure to give a look at SkyCon 2018. It looks like it is going to be a cool event.
Do you plan on going? If so, what do you plan to play?
Until next time, Happy Gaming Everyone!!!
Support Must Contain Minis…
If you like what you see on Must Contain Minis, you can help support us by buying from one of our Affiliates Ads. We have Affiliations with DriveThruRPG, The Wargame Vault and Amazon. If you make a purchase from any of these sites through a link on this one, roughly 5% of the purchase price goes into helping this site.