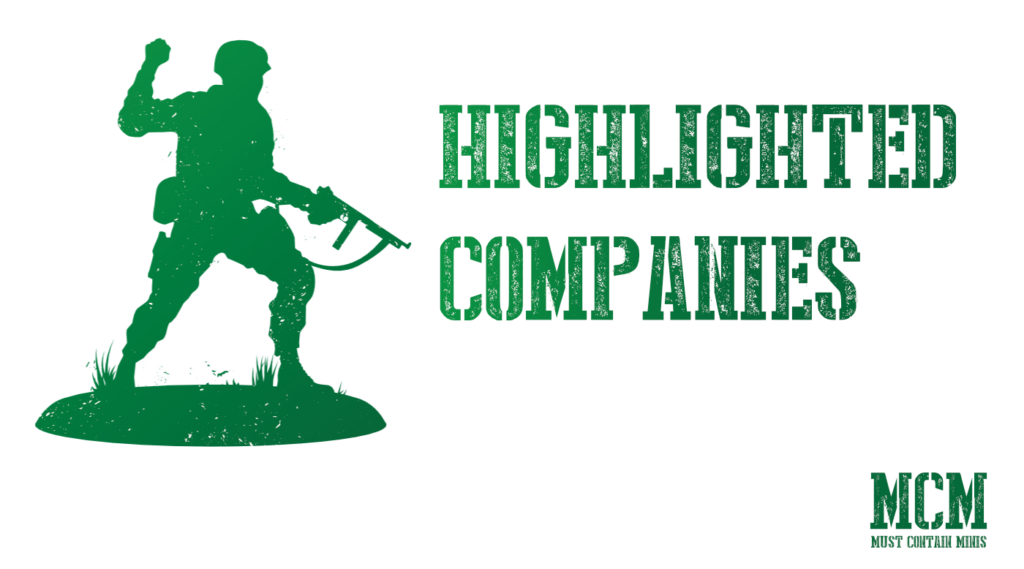 There are an absolute ton of miniature gaming companies out there. Some of them you can find at your Local Gaming Store and others you can't. On this page, I list all of the companies that supported Must Contain Minis by sending products in to review. Giving them highlighted space on Must Contain Minis is my way of thanking them.
Originally, I listed them all by the value of the products that they sent in to the site, but the list has grown so much that I will now list them alphabetically. That said, I will still identify some of the larger supporters of the site just to keep you informed by placing asterisks "*" by their names. These companies have sent a larger amount of products to MCM than the other companies.
From this page you will find links to all of those companies and to the posts about.
Now, let's take a look at that list of highlighted companies.
If you have a company and want to appear on this list, please check out my Reviews Submission and Sponsorship Products Page.
Asmodee
It has been a long time since Asmodee sent me a product to look at, but they sent me both Runewars and Conan: The Board Game to look at.
For stories about them and their product, check out my Asmodee Category Page.