Have you heard of Gaddis Gaming? I have. They make this table topper that turns any tabletop surface into a 4′ by 4′ or 6′ by 6′ gaming table.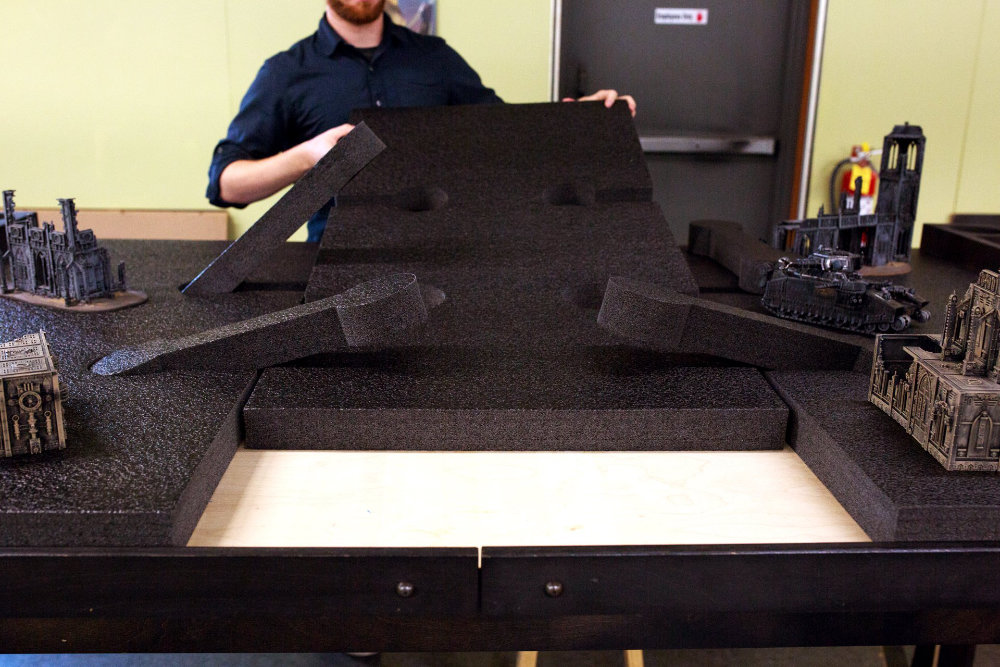 What I did not know about Gaddis Gaming is that they make their own miniatures. In fact, their website offers a ton of 28mm metal miniatures that you can purchase – made right in Detroit.
These minis look pretty good and they have plenty of WW1 and WW2 minis to choose from. I am going to see if I can get my hands on some of them to check out for this website.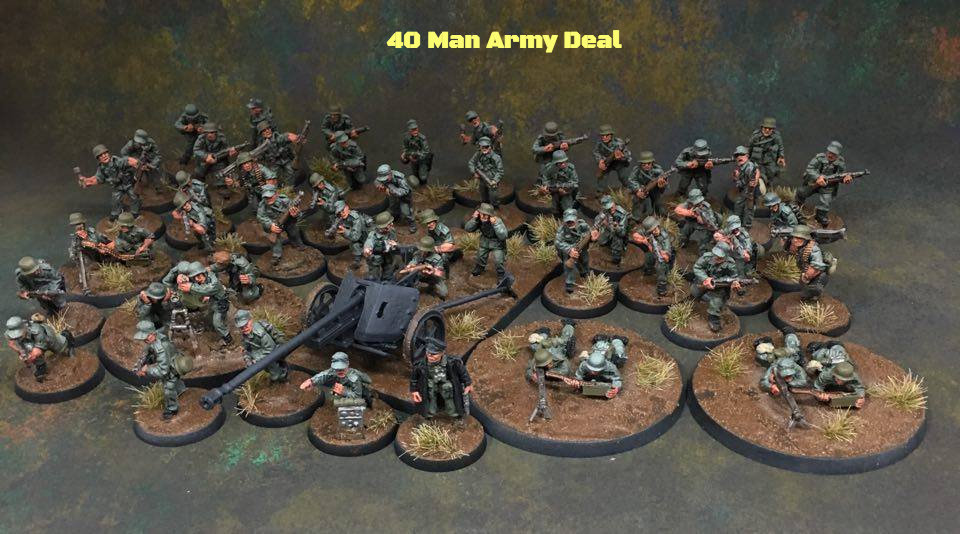 As a note, all of the images in this post are either from Gaddis Gaming's website, or from their Empires Fall Kickstarter Page.
Learning More About the Company
Digging deeper I find that Gaddis Games products some really well done YouTube videos about their company. On top of that, they strive to help educate people by bringing women and people of colour into gaming. I like that, and I am honestly very impressed with how great Lee comes across in his video. Check this one out. It is really well done.
They also have their own ruleset and are on Kickstarter right now to bring a World War 2 adaption of those rules alive along with some miniatures in a 2-player starter set.
This looks interesting. Let's take a look.
Empires Fall by Gaddis Gaming
Gaddis Gaming already carries their own rule set called G.U.A.R.D.S. They use this rule set in the Kickstarter project Empires Fall. In this campaign, you get a tank along with a five man crew from the 761st all African-American "Black Panthers" Tank battalion.
They battle against the Holy Roman Empire in the Belgian city of Bastogne.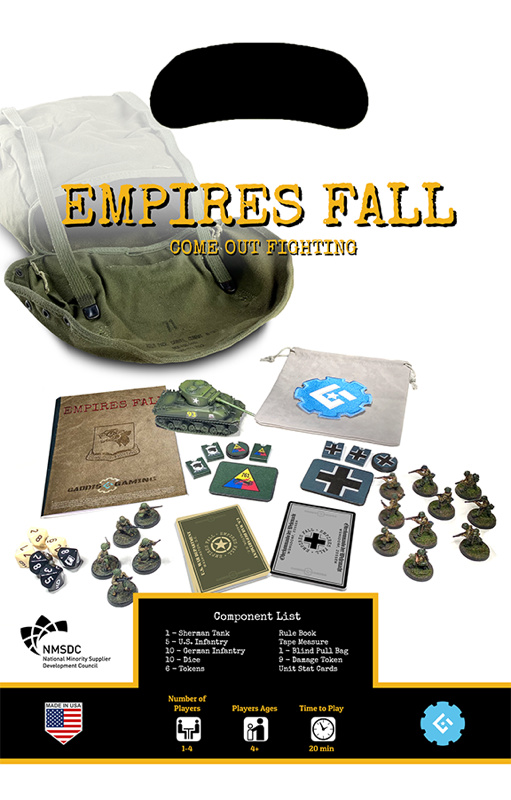 Looks pretty cool to me. Below are some more images.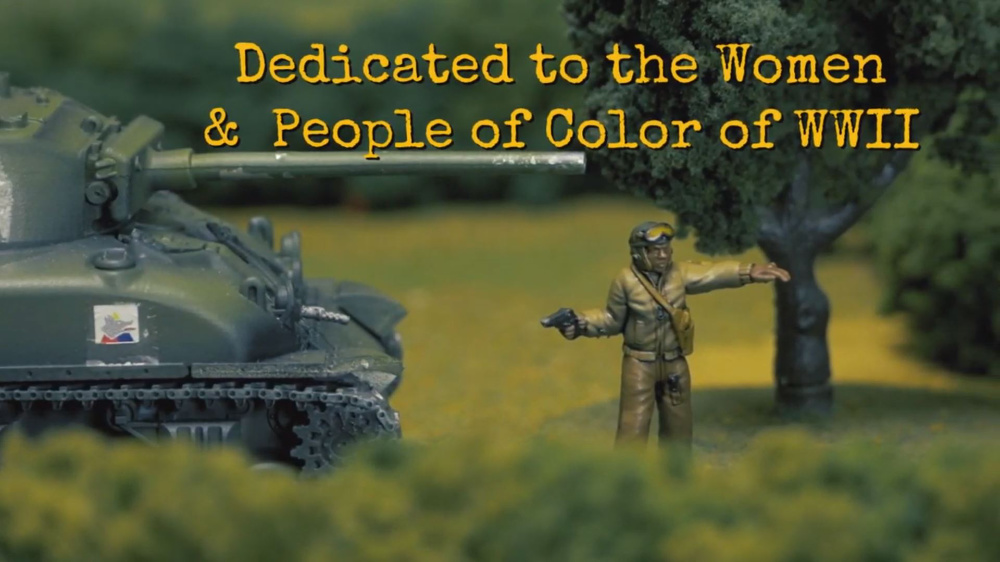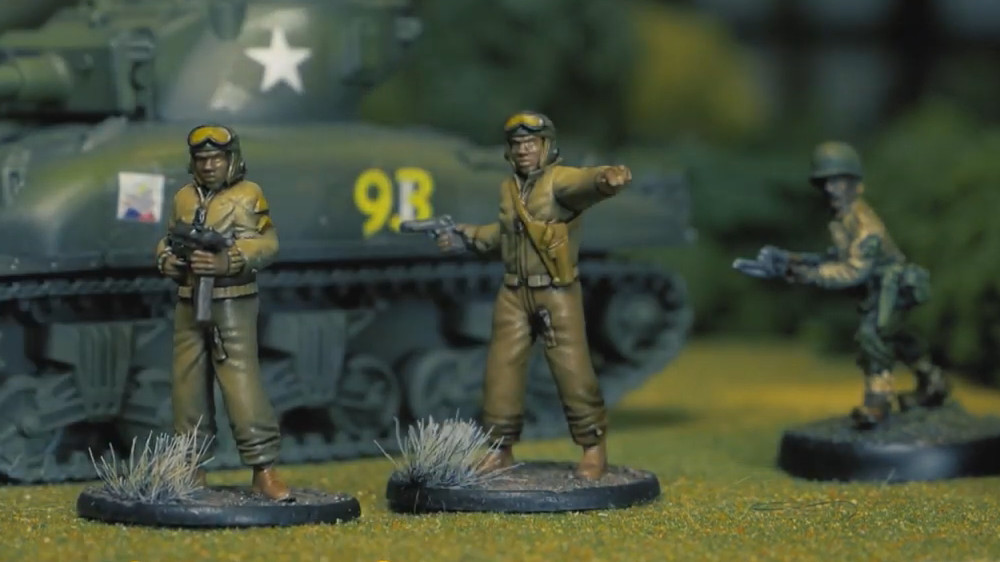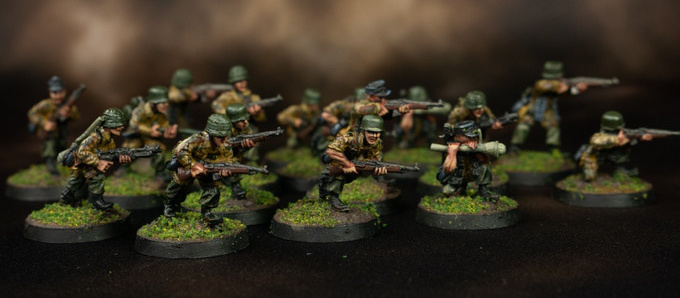 So far, I like what I see. I had no idea that this company produces its own miniatures before stumbling across this Kickstarter.
Let's take a look at the Kickstarter video.
If the Kickstarter goes well, Lee (the owner) plans to bring Weird WW2 options into the product offerings. Cool.
If this interests you, be sure to check out the Kickstarter page.
Wrapping it up…
Thank you for joining me in this look at Gaddis Gaming and the Empires Fall Kickstarter Campaign. Before last week, I only knew them for their Tabletopper. I had no idea that they produced their own minis right here in North America, or the goals of the company.
Looking deeper, I came across this cool Kickstarter and wanted to share it with you.
Until next time, Happy Gaming Everyone!!!