INCOMING 2019 is a Bolt Action tournament occurring in St. Catharines Ontario (Canada) today (Saturday, June 1, 2019). I could not make it to the event, but the event's organizer sent me some pictures. Today, we are going to look at the hall after their set up on Friday.
Now, this venue looks nice. I really wish I could have made it, even if just to take pictures and hang out. Perhaps next time.
Registration and Tournament Board
When you come in, they have a registration table set up along with a tournament board and prize tables. In total, they have 20 participants sign up for the event and the price was very worth while in my opinion.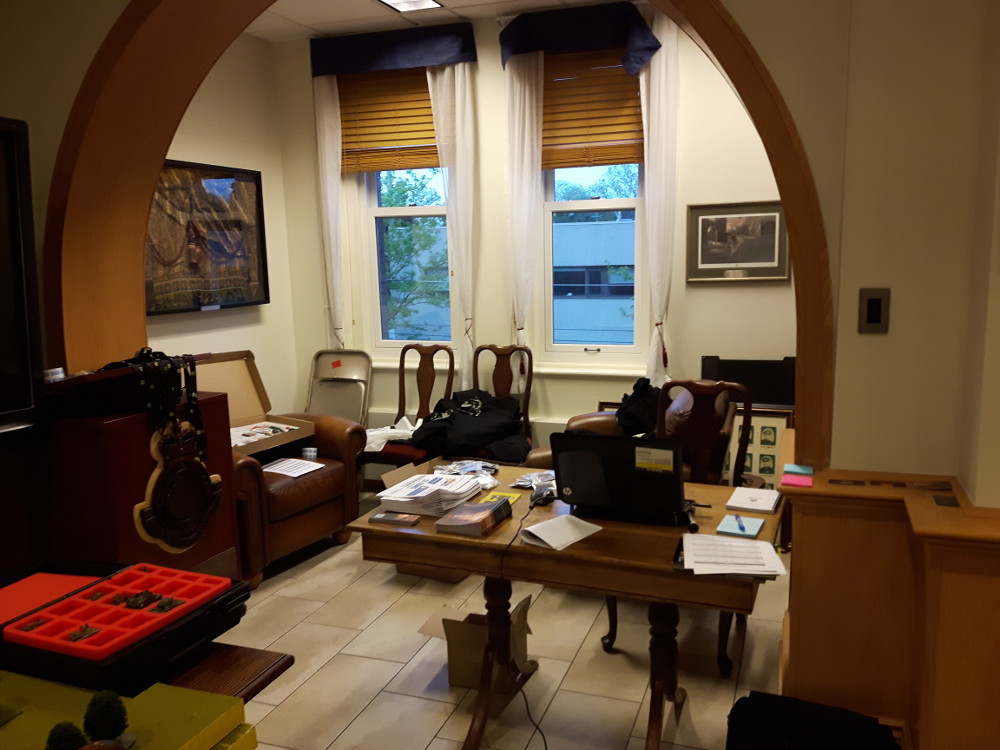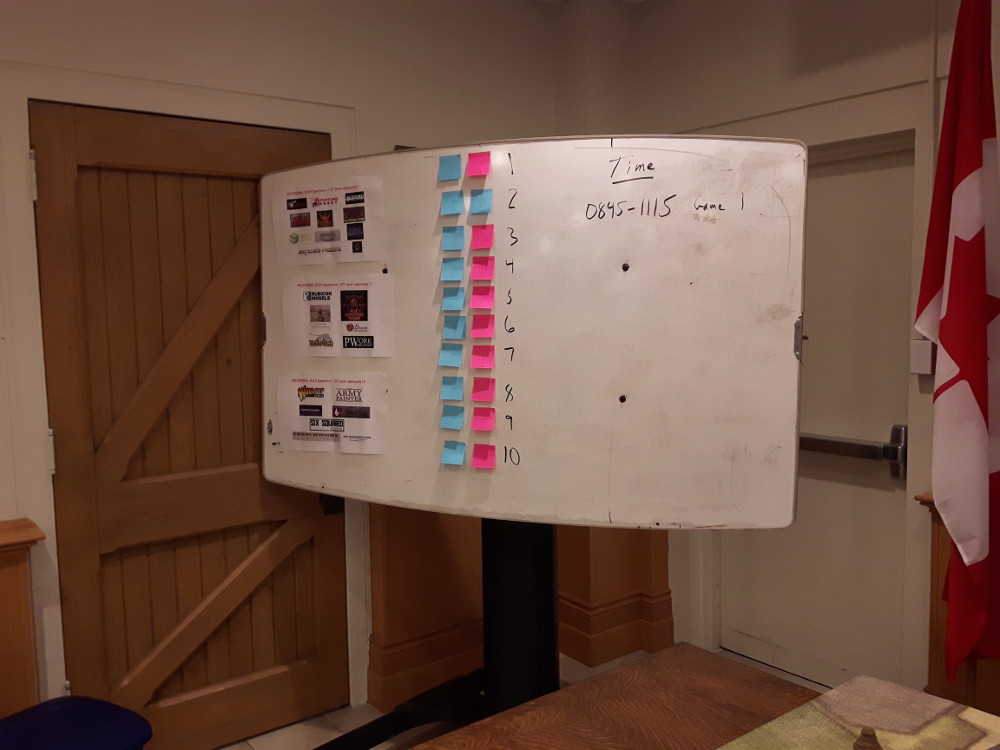 You can see on the board above print offs listing all of their sponsors. That is so great that they could get participation from those companies. I am a fan of a number of them.
Game Tables
I think we will get a closer look at some of the tables later, but below is a picture of the hall. Some of the tables are kind of sparse (the desert table) while others are super dense (the city fight table in the middle). This would make for an interesting tournament as you don't know what to expect going in. An army good on a dense board may not be as good on a sparse table.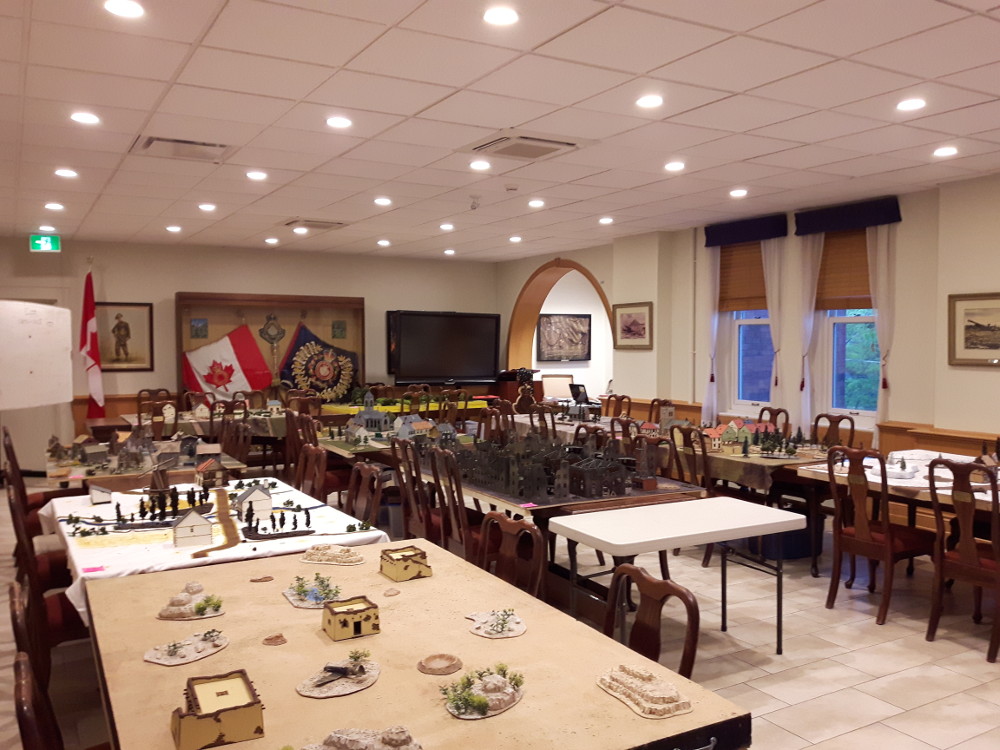 Prize Support
The guys at INCOMING 2019 did fantastic at finding prize support for their event. Check out that prize table! Likewise, it is really good to see acknowledgements go up of where the prizes are from.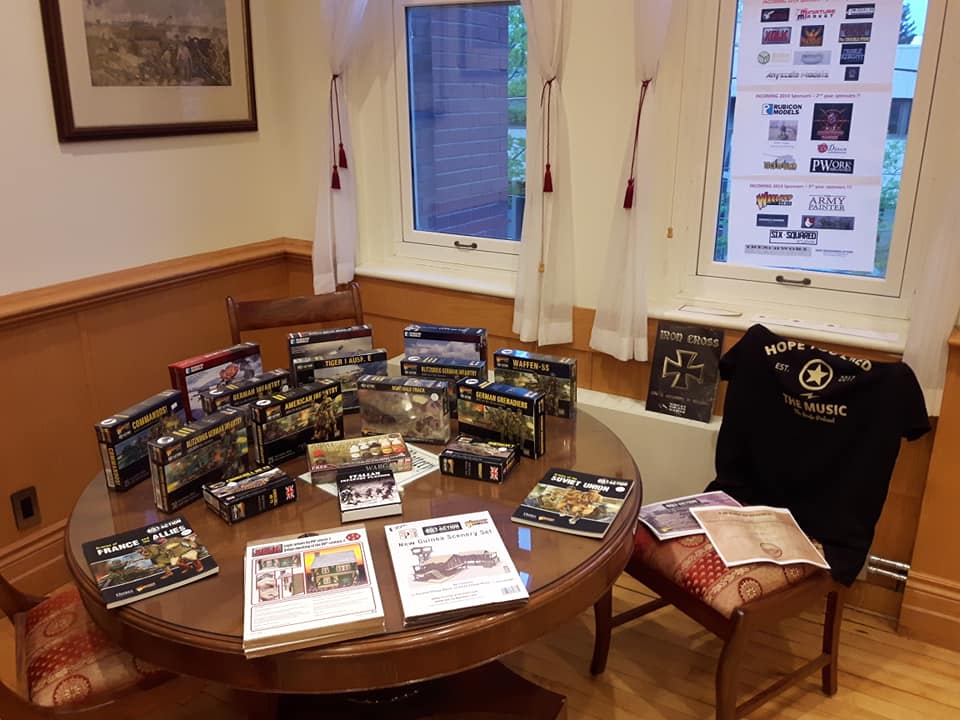 On top of this table of prizes, they also set up a secondary table for a large number of door prizes. Just amazing! I know I bought my entire British Bolt Action army after I won a single box of Warlord British Infantry at a different tournament. I wonder if anyone else will be guilty of the same thing after this weekend.   🙂
Wrapping it up…
I plan to follow this article up later with another one featuring pictures from the event. Special thanks goes out to the event organizer for letting me use these pictures.
Until next time, Happy Gaming Everyone!!!