Update… March 21, 2020… Hotlead 2020 was cancelled due to concerns of COVID-19. Be sure to check them out again March 19, 20 and 21 of 2021. It really is a great event.
It is that time of year again. Time for my favourite gaming convention – Hotlead.  This convention is what brought me back into the hobby after a long hiatus. In some ways, I owe a lot to this event and all of the people that it gathers together.
The event itself runs March 20 to 22 in Stratford, Ontario, Canada. If you are in Ontario (or nearby Michigan or New York), then this is an event worth checking out. The big draws tend to be the bring and buy tables and the participation games.
The Bring and Buy Table
The bring and buy table is the biggest I have seen and the items are usually all "priced to go." This means that you can pick up some great deals on used stuff here. You can also offload some of your own gently loved miniature related items here (like how I sold off a couple of an Army's worth of Flames of War stuff a couple of years ago).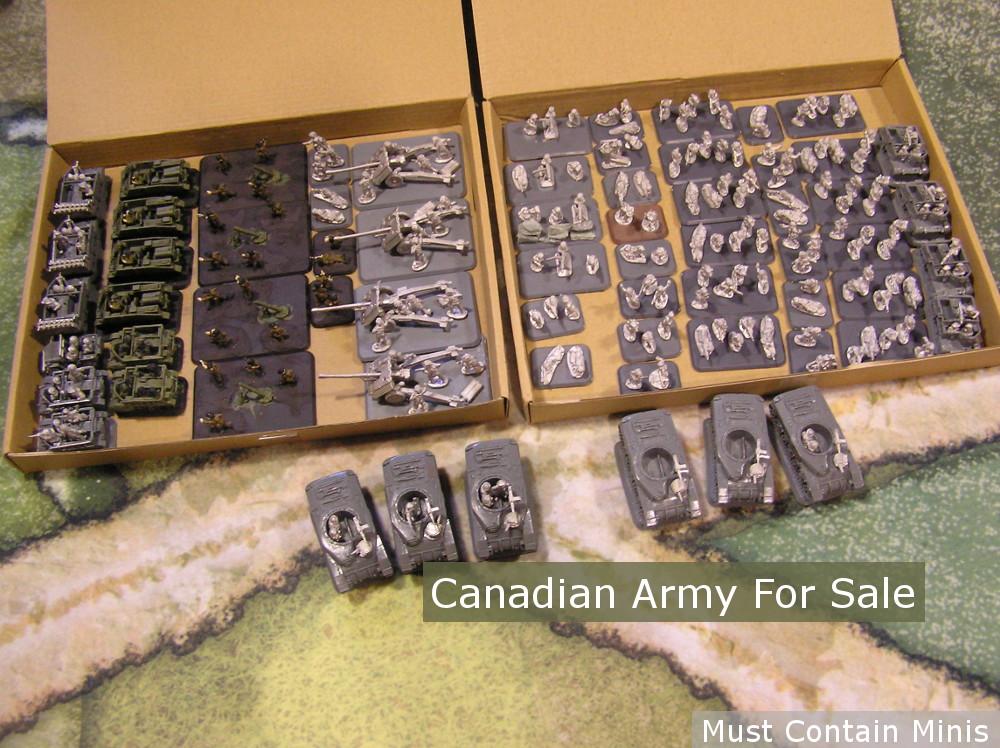 Aside from selling off a Flames of War army, I also sold off my entire X-Wing Imperial Army and Rebel Forces for a 1/3 of their retail value. Deals like that are common place at Hotlead. I can't wait to see what is on the tables this year
The Vendors
I always like to support local vendors when I go to these shows. RAFM and Six Squared Studios are some of my favourites to visit. Connected to RAFM is Pulp Figures and Crucible Crush. I did a profile of their shared booth 2-years ago. I hope to give a similar treatment to some of the other vendors this year.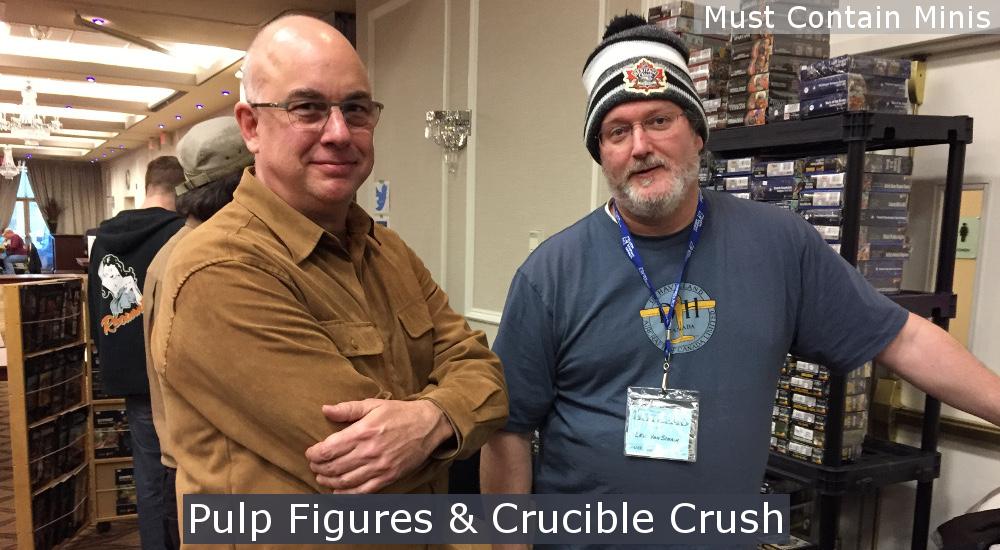 One of the new up-and-comers that I want to profile in the future is Cardboard Dungeons Games. This guy sells his own game about dinosaurs in a post-apocalyptic world and he also carries TT Combat and Reaper products.
Now, I don't think Pulp Figures or Crucible Crush are at Hotlead this year, but sometimes RAFM carries their stuff too.
For a full list of vendors, be sure to check out the Hotlead Website and to click on "Vendors."
The Games
Now, for me, Hotlead is all about the participation games. This is your chance to try out all of the games that you have wanted to, but haven't got around to. The Game Masters volunteer to run these tables and bring all of the materials that you need to play. All you have to do is bring yourself.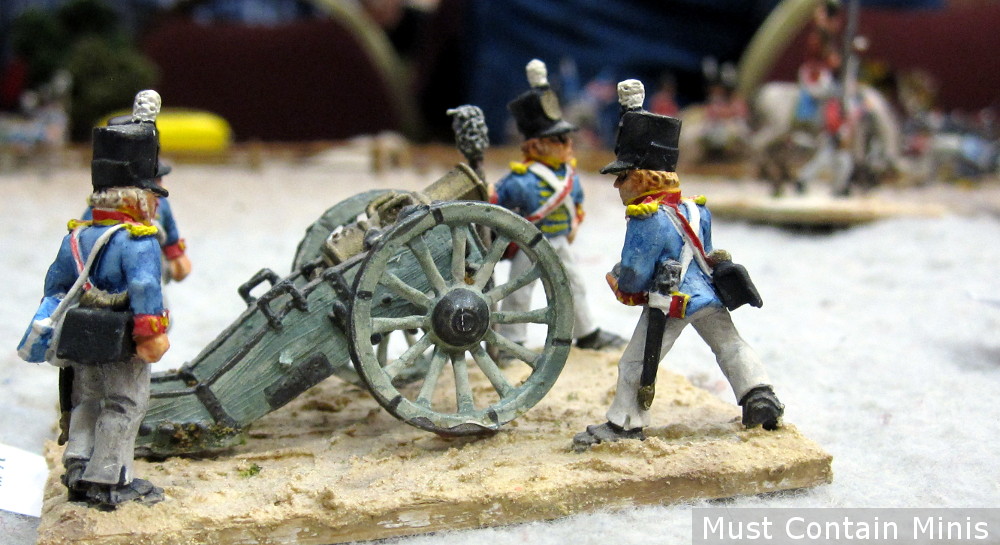 They list the games on the Hotlead website. Check it out to see what is playing when.
The tables are really nice too. I ran Frostgrave tables a few times at Hotlead. I also played a number of games there, including A Song of Ice and Fire. More posts from Hotlead 2019 are to go up soon.
As a note, this year and last year, the people of Hotlead have been experimenting with pre-signing up for games. It is worth doing. I pre-signed for Alien vs. Predator and an open "Triumph!" tournament.
You have until March 15 (2020) to pre-register for this year's games.
Wrapping it up…
Hopefully you enjoyed this quick shout-out article. My goal is just to raise awareness about this awesome event. I believe that around 300 people attended last year.
It is a great event and a ton of fun. I will be there March 21 and 22.
I hope to see you there!
Until next time, Happy Gaming Everyone!!!