One of the joys of Hotlead (aside from testing out many different games) is their vendors. I believe that there were 15 of them on the Saturday. Of those vendors, some of my favourites include Crucible Crush, Pulp Figures, RAFM, and Six Squared Studios. In today's post, we will take a quick look at Crucible Crush and Pulp Figures.
The two guys pictured above are Bob Murch and Lee VanSchaik. Bob runs the Pulp Figures, and together Bob and Lee run Crucible Crush.
Note: I took the pictures in this post. They are all of the display miniatures at the Pulp Figures and Crucible Crush booths at Hotlead. The miniatures certainly look really sharp.
Pulp Figures
Pulp Figures has been around for a fairly long time and they make beautiful miniatures. I have already showcased a few of their figures on this website. If you are interested in those articles, check out my Highland Rifles, Highland Special Weapons Teams, and Highland Officers.
The figures are reasonably priced and can easily be used in a variety of games. Below are some sample pictures of their painted miniatures, and they look awesome! The figures are 28mm.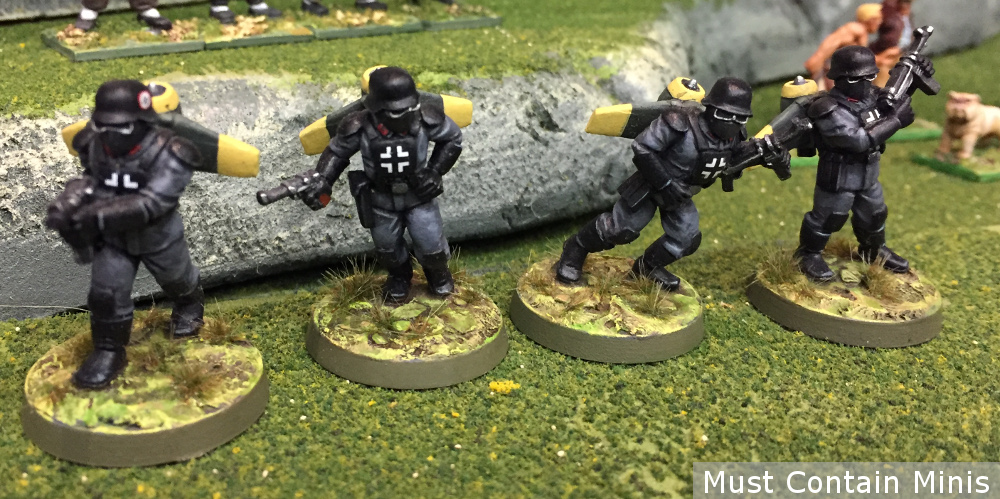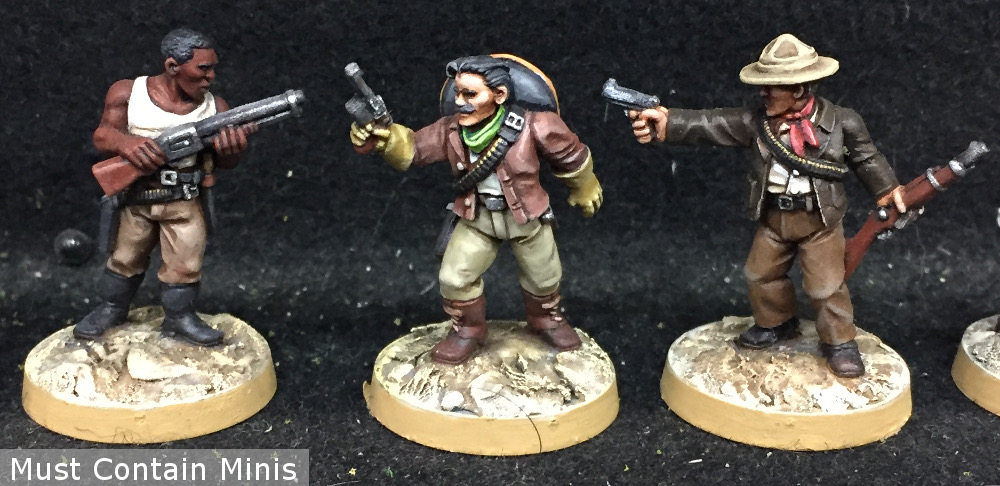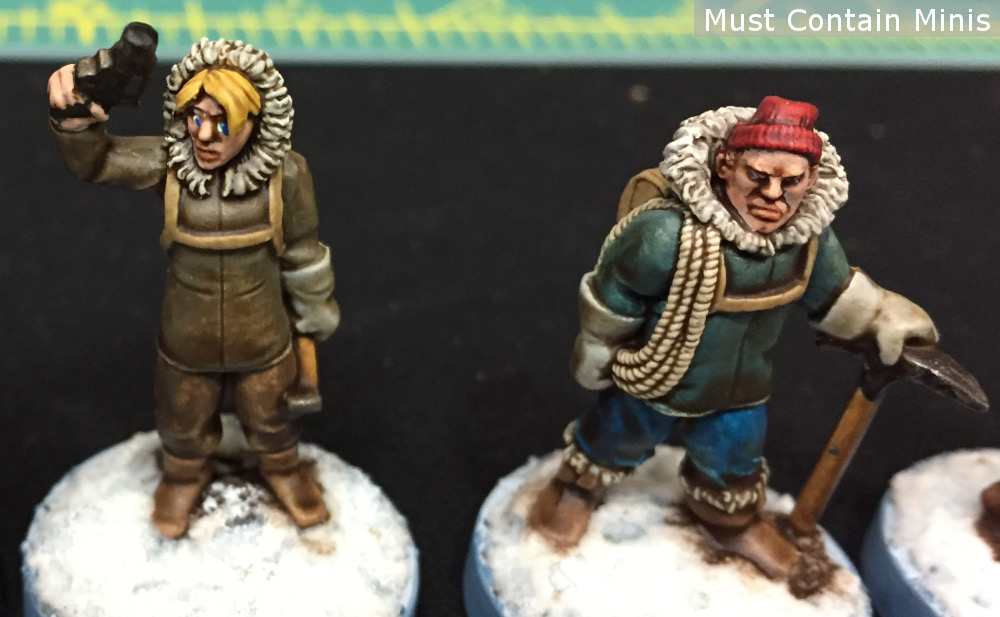 The above pictures are just a quick showcase. There are plenty of other miniatures available through Pulp Figures. If you want to see more, check out their website, or visit them at a convention.  🙂
Crucible Crush
Crucible Crush has quickly become one of my favourite booths to visit at local gaming events. The reason for this is because of the games and miniatures that they carry. They are well stocked in Bolt Action, Frostgrave, SAGA and Perry Miniatures. They also carry USX: Modern Day Heroes, Cthulhu Miniatures and some of their own lines. Their own lines include two games (Flint and Feather and Star Crush), and figures for Weird Vietnam War (called Black Sun), Cthulhu and WW2.
Below are some sample pictures of their own lines. Flint and Feather is not covered in this post because I plan to write about a Flint and Feather Demo Game in a future post.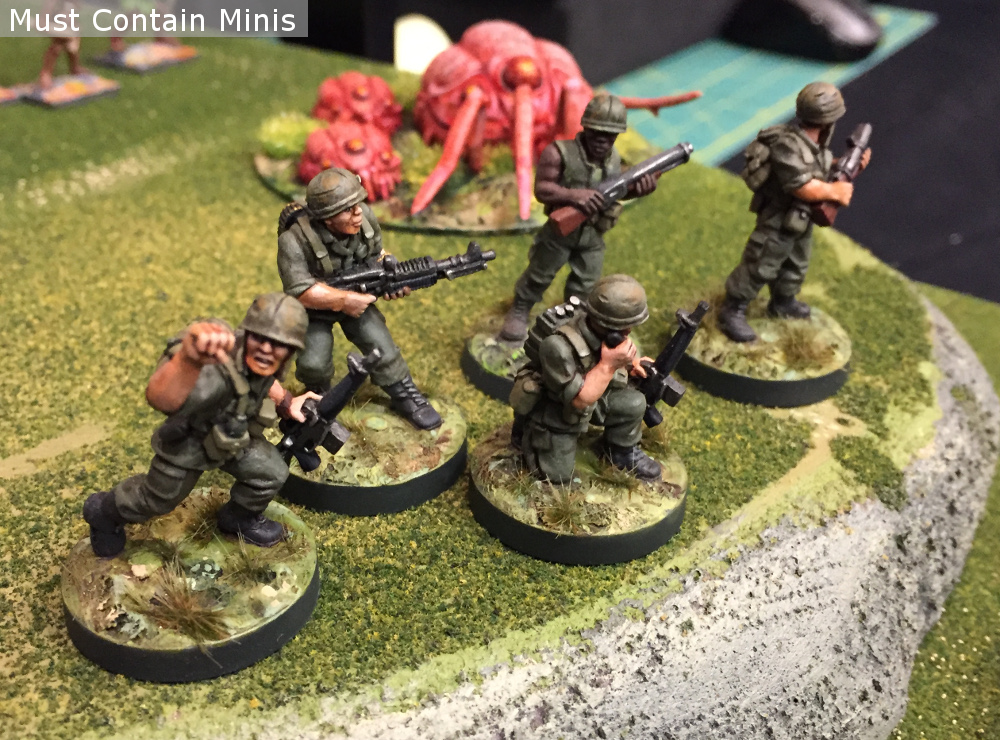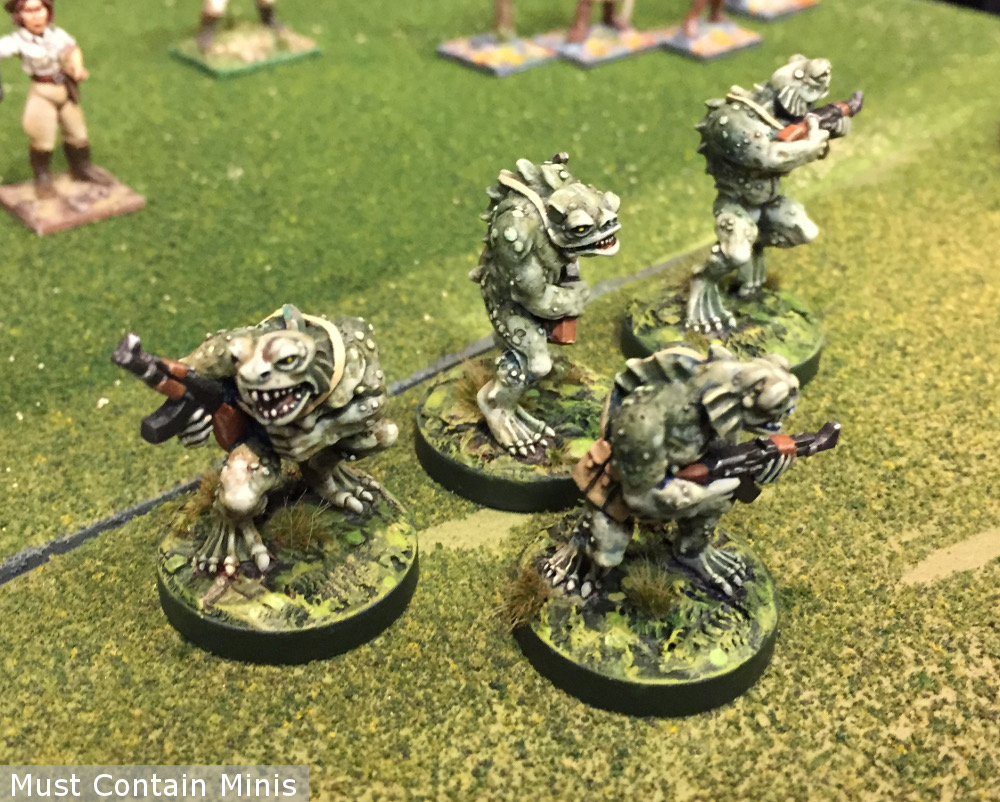 I am a big fan of Crucible Crush's 28mm miniatures.
While this post is not focusing on their Flint and Feather miniatures, there are posts on this site about their Huron and Iroquois Warriors. Crucible Crush also produces a miniatures star-ship combat game called Star Crush. Below is a picture of the game's display board at the convention.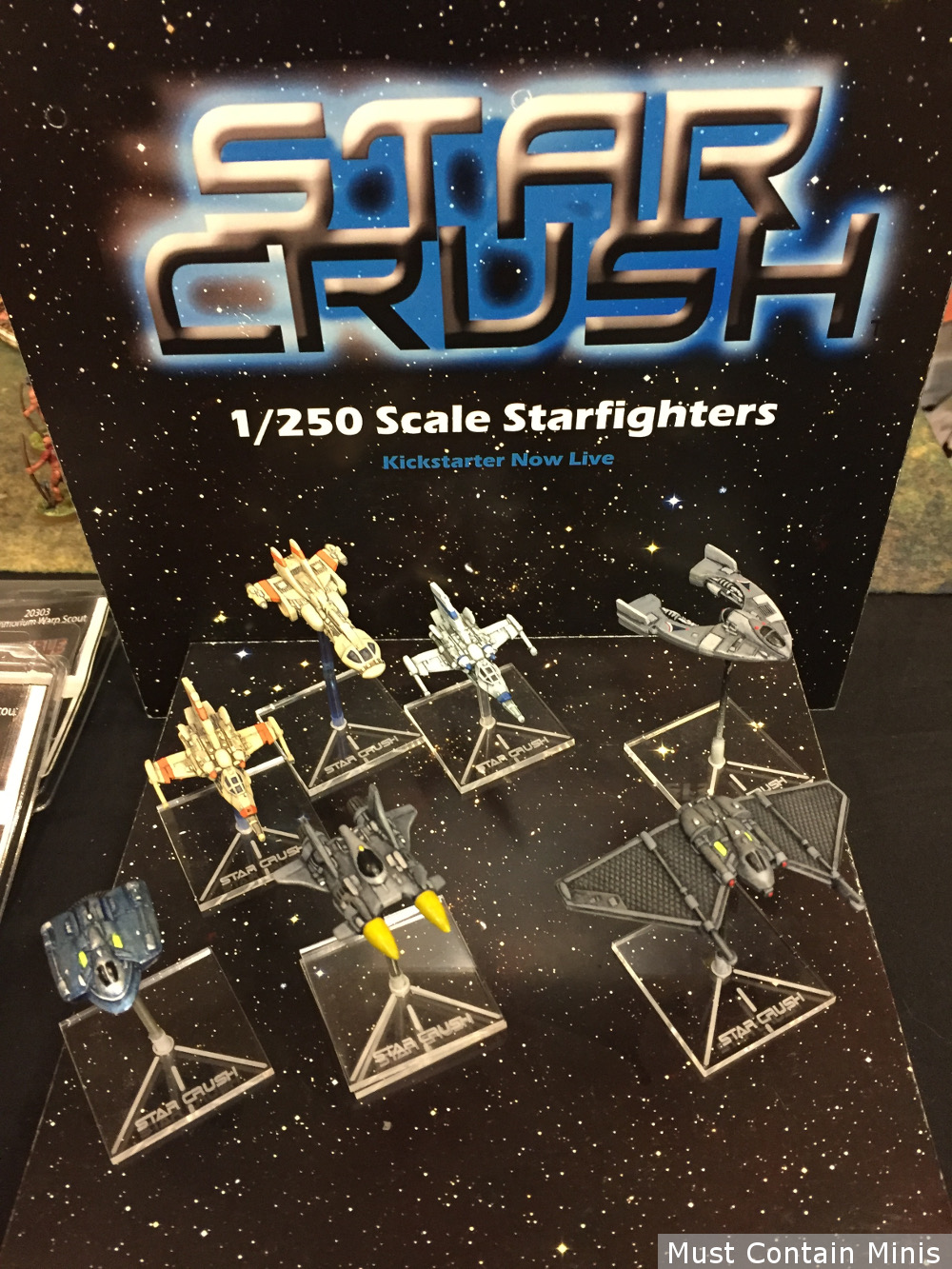 On top of carrying excellent products, Lee has always been a pleasure to chat to at the local conventions. Bob is good to talk to too, but I see Lee more often than Bob.  🙂
Conclusion
Hopefully you enjoyed this quick post. I am lucky enough that these guys attend my local gaming conventions and events.
They also travel. If you are at Adepticon, GenCon or some other convention, be sure to look for these guys and check their stuff out for yourself. I really like their products and you might too.
If you don't see them at conventions, you can still check them out through their websites (Crucible Crush and Pulp Figures).
Until next time, Happy Gaming Everyone!!!
Update… If you like this article, be sure to check out our Hotlead 2018 wrap up article. 
[amazon_link asins='1472807871,1472815688,B01DPPPUW4,B078T5G4W5′ template='ProductCarousel' store='mustcontainmi-20′ marketplace='US' link_id='4b0a8bdd-2bfe-11e8-8f5d-89e800e61892′]