In this spotlight, we take a quick look at a five pack of miniatures by Pulp Figures. This set is their PBT 12 (The British Empire: Highland Infantry Command) pack. Special thanks goes to Pulp Figures for sending me these miniatures. They will complete the set of figures that I use as kilted commandos for Bolt Action (a 28mm WW2 wargame).
These miniatures are very clean right out of the package. There was minimal cleanup required. Below is how they came out directly from the package.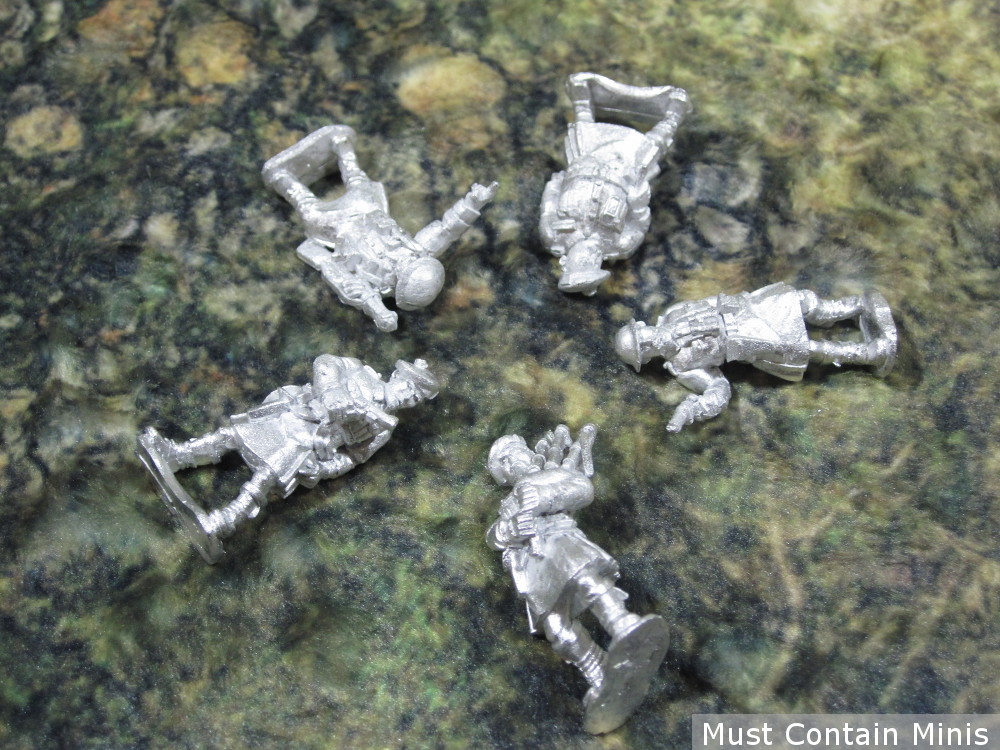 Although they don't come with bases, I have a number of Renedra bases that I can use to make them match my Bolt Action miniatures. Now let's take a closer look at these figures.
The Miniatures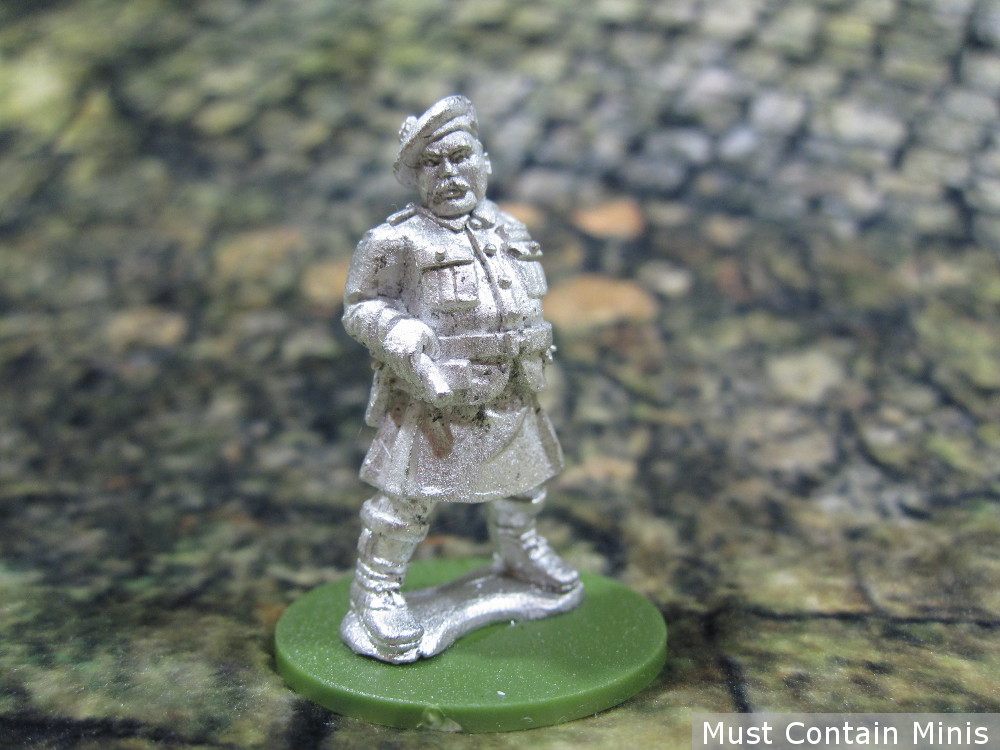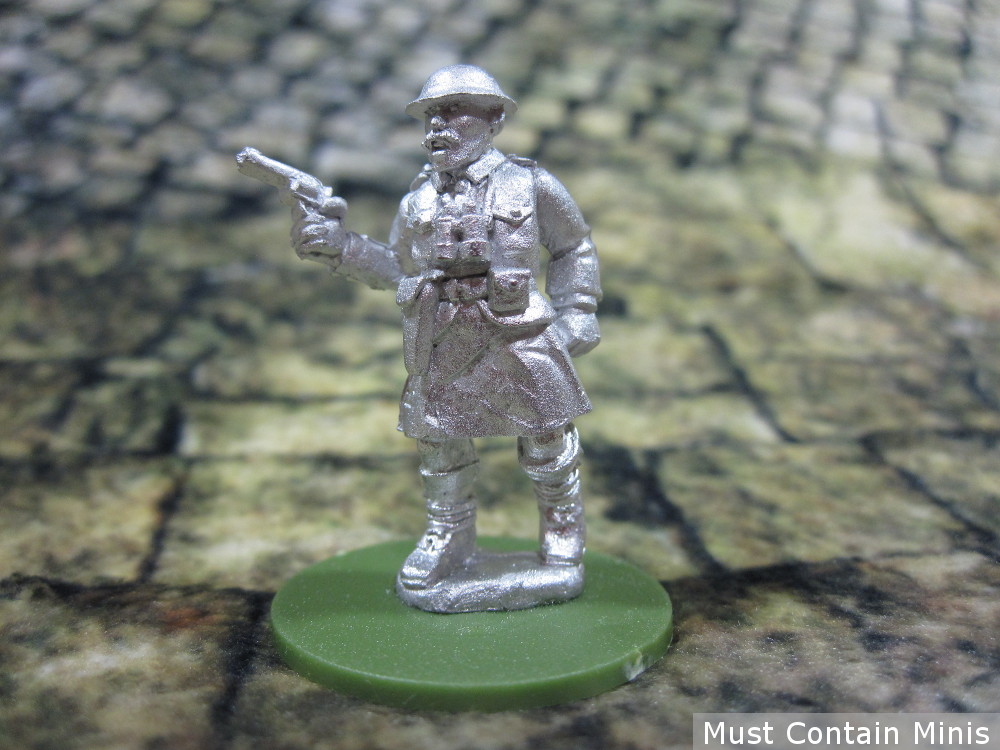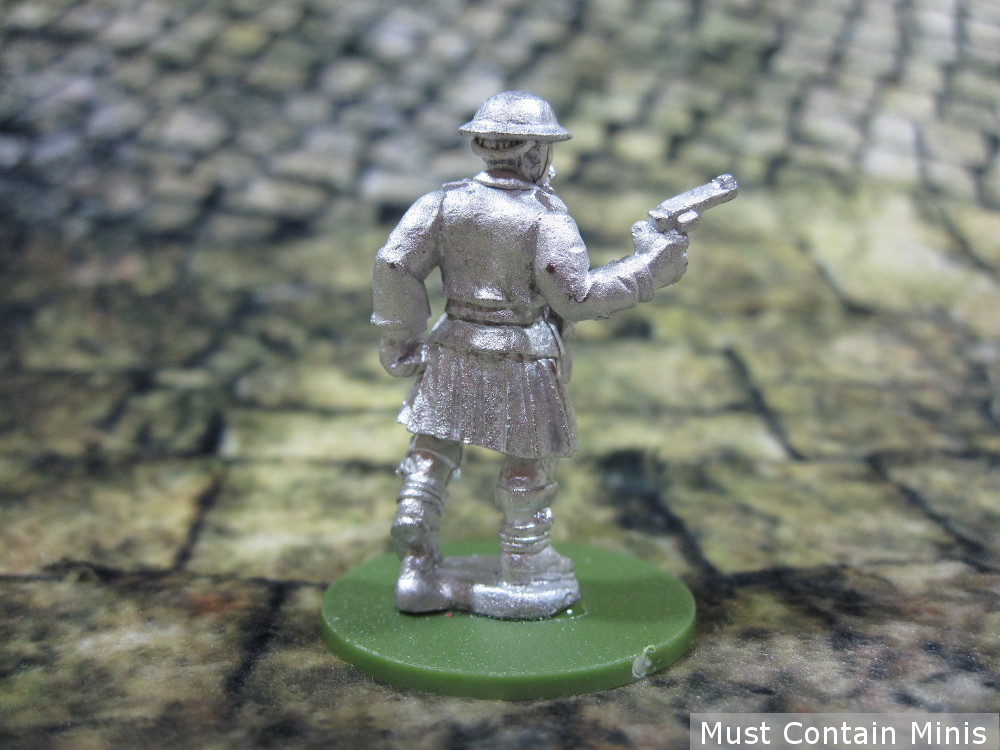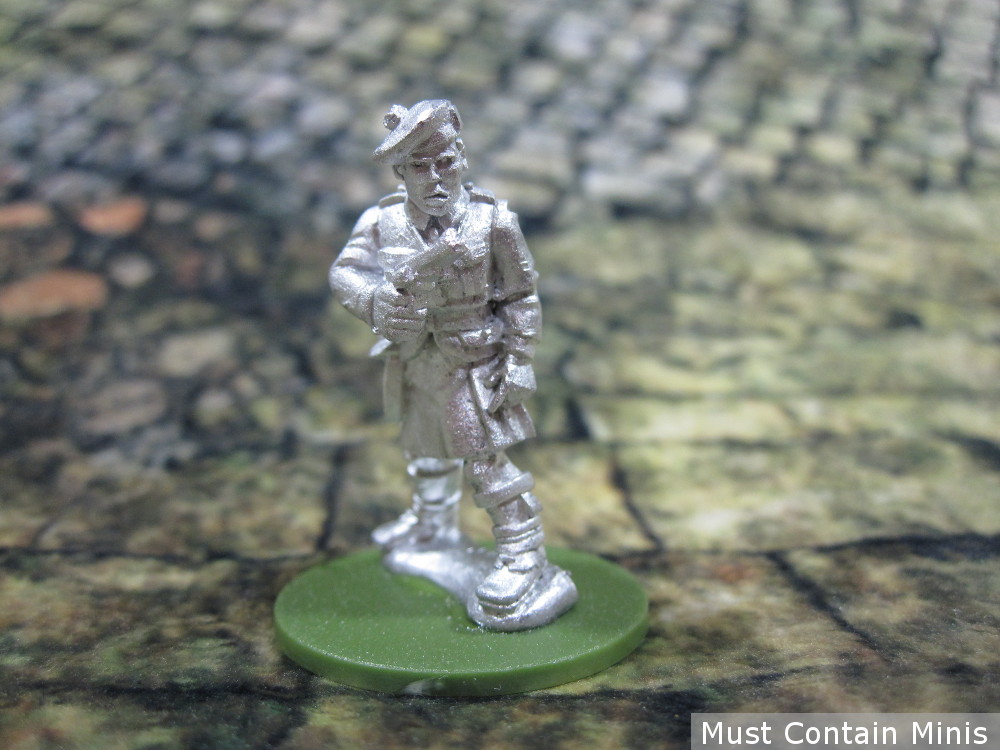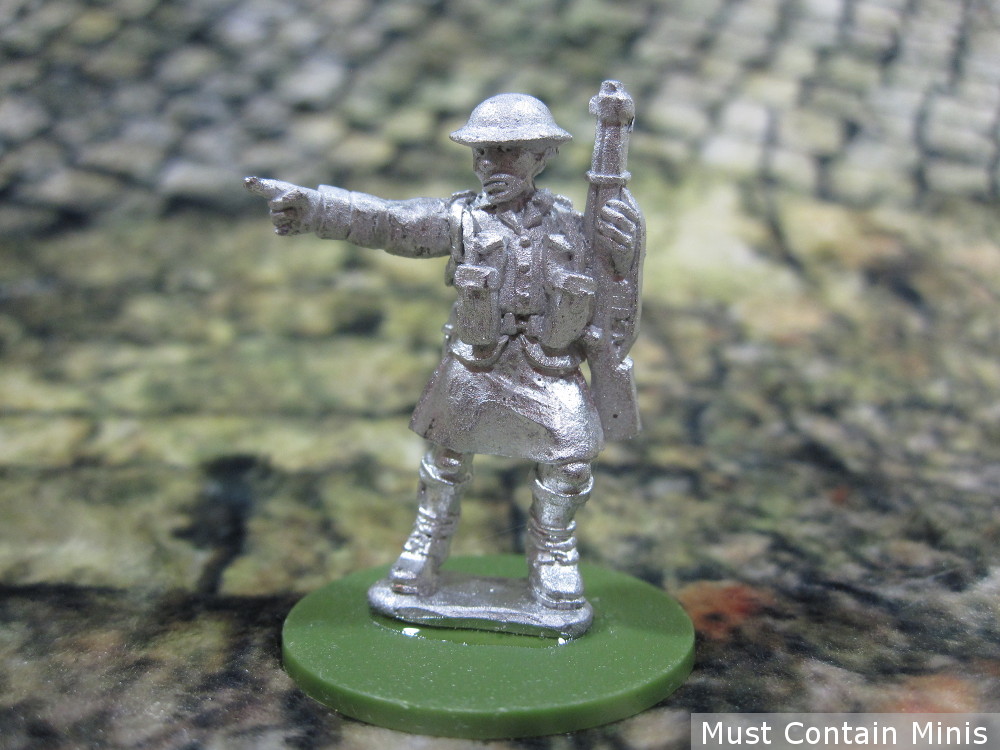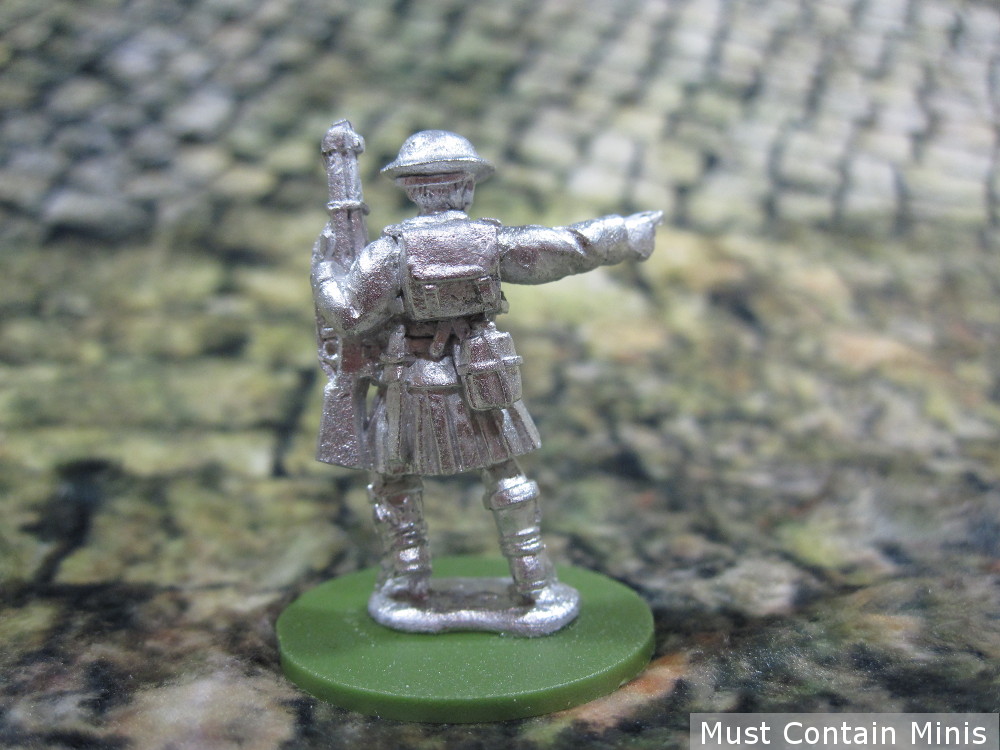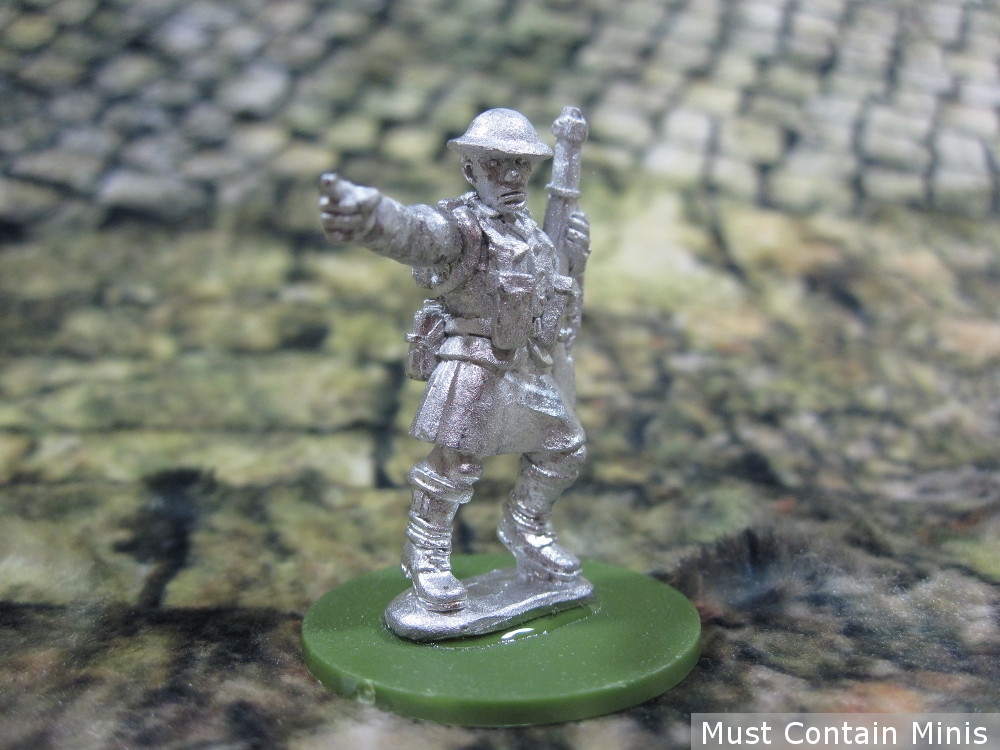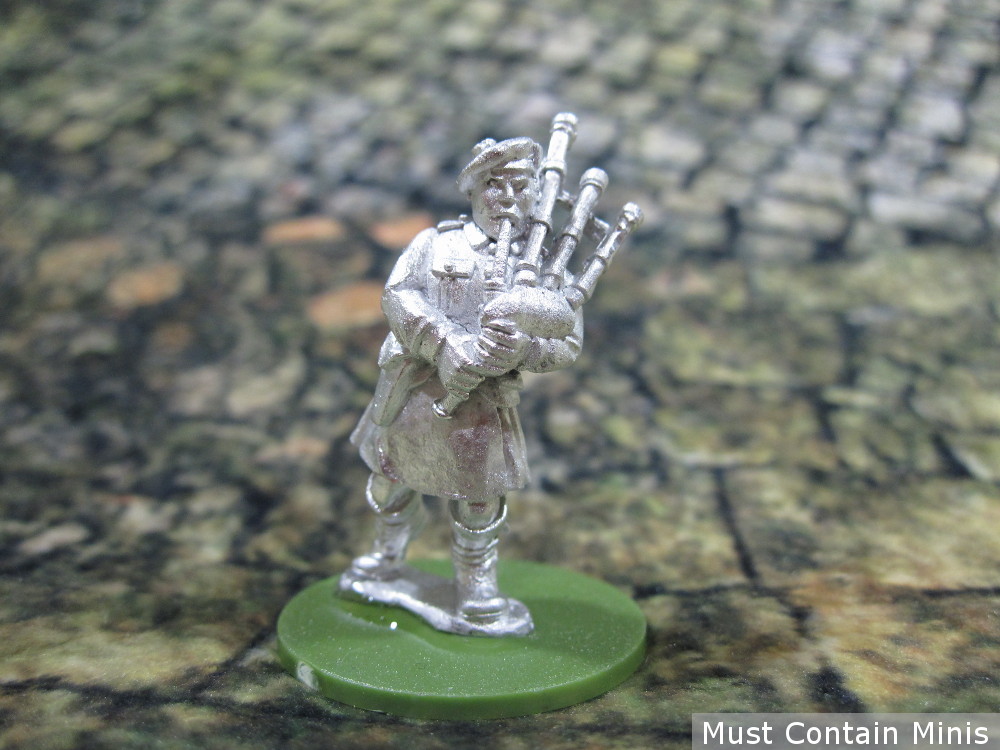 As you can see above, even with minimal cleaning, these Highland Infantry models look great. They will be even better once I get some paint on them.
Personally, I like these miniatures a lot. They look fantastic, are chunky and will paint up well. The only bad thing that I see is that if you are a WYSIWYG player where the models are armed with the exact weapons that they are carrying, then four of the five models are armed with pistols. Not a terrible thing. If you use them as your force's true Command team, you may like that they are armed with pistols as it makes them less of a target and encourages you to use them as intended rather than as a weapons team.
The models themselves carry chunkier weapons than Bolt Action figures do, so if you want to fit a Bolt Action rifle onto one of these models, the end result will look off. As a result, I plan to use the pistol wielding soldiers as either true Commanders or as the loader in special weapons teams. That said, I tend to play casually so I might also just tell my opponent that they have SMGs and in most cases, they will be okay with that declaration.
The Collection
The British Empire: Highland Infantry Command figures complete my collection of British WW2 Kilted Warriors. I use these figures as Commandos in Bolt Action. If you are interested in the other miniatures of this collection, check the links below.



In total, this gives me 15 British WW2 miniatures in Kilts. Each figure has a separate pose and sculpt. Not bad at all.
If you are curious of how the command figures might look once painted, below is a picture of how Pulp Figures has them painted on their website.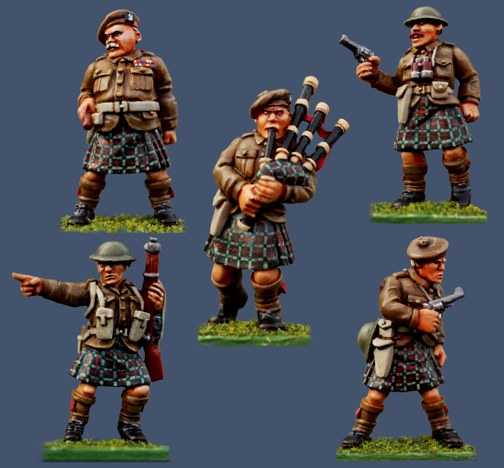 Special Thanks
Special thanks goes out to both Pulp Figures and Cigar Box Battle for this post.
Pulp Figures supplied Must Contain Minis with their PBT 12 pack of miniatures (British Highland Infantry Command) to see what we would do with them. These miniatures look great and will find their way into my squad of "Kilted Commandos" for Bolt Action.
Cigar Box Battle sent us the battle mat we used as a back drop in this post.
Support Must Contain Minis
If you run a company and have a miniatures related product that you would like to see on this website, please email us at [email protected]. We would be happy to discuss your products with you and figure out if there might be a fit.
If you want to help in a more monetary way, we have affiliate sales relationships with Amazon, DriveThruRPG and the Wargame Vault. If you buy from them from this site, a portion of the sales will got to supporting Must Contain Minis at no extra cost to you, the customer.
Until Next time, Happy Gaming Everyone!!!