MyMiniFactory and RM Printable team up together to put forward some amazing dwarves along with some really cool terrain!
These miniatures are a part of MyMiniFactory's equivalent to Kickstarter. It is called Frontiers and today we are looking at the Kanaglim Reclaimed Campaign. As you would guess, it is a fund raiser to encourage the creation of miniatures that we might not otherwise see.
Kanaglim Reclaimed runs until November 18th (2022) and ends at 2:00pm GMT. If you miss it, fear not. RM Printable has a store page where you can buy their STLs from previous campaigns.
In this campaign, RM Printable focusses on a Dwarven Army and frozen themed fantasy terrain. Being STL files, you can print these off in whatever scale you wish. I was fortunate enough that the owner of RM Printable delivered to me a number of printed miniatures, including some of the ones from this newest Frontiers Campaign.
Today, I want to share those minis with you.
Check out These Awesome 3D Printed Dwarven Miniatures!!!


These miniatures are really nice and were printed on a resin printer.
Let's Take a Closer Look – Currently Available on MyMiniFactory Frontiers
Right now, these are a part of the Frontiers program. Later, I am sure that we will eventually see them on RM Printable's store page on the same site. You can also see and purchase their older miniature designs there too.
The Melee Miniatures
Now, let's take a closer look at the minis that they sent me. Personally, I prefer the Dwarves with long ranged weapons, but we will start with the melee armed figures.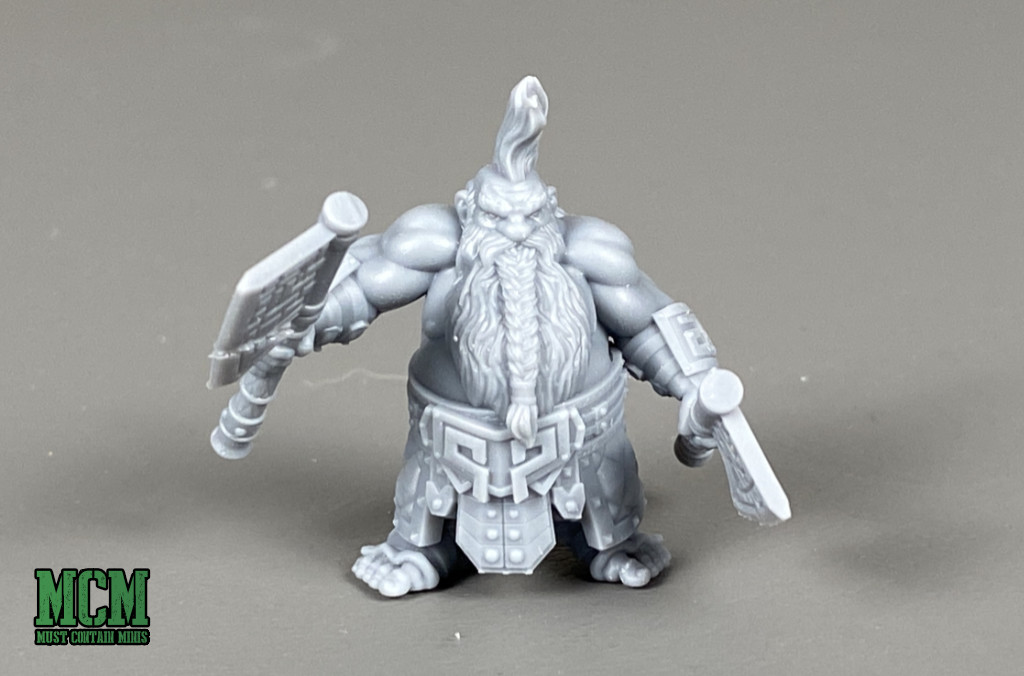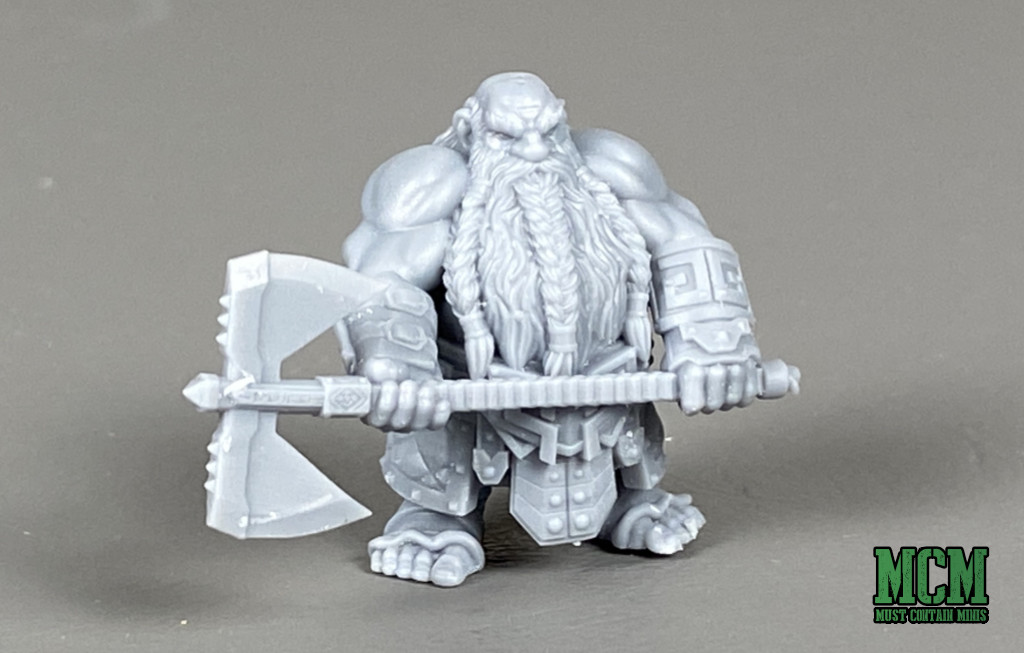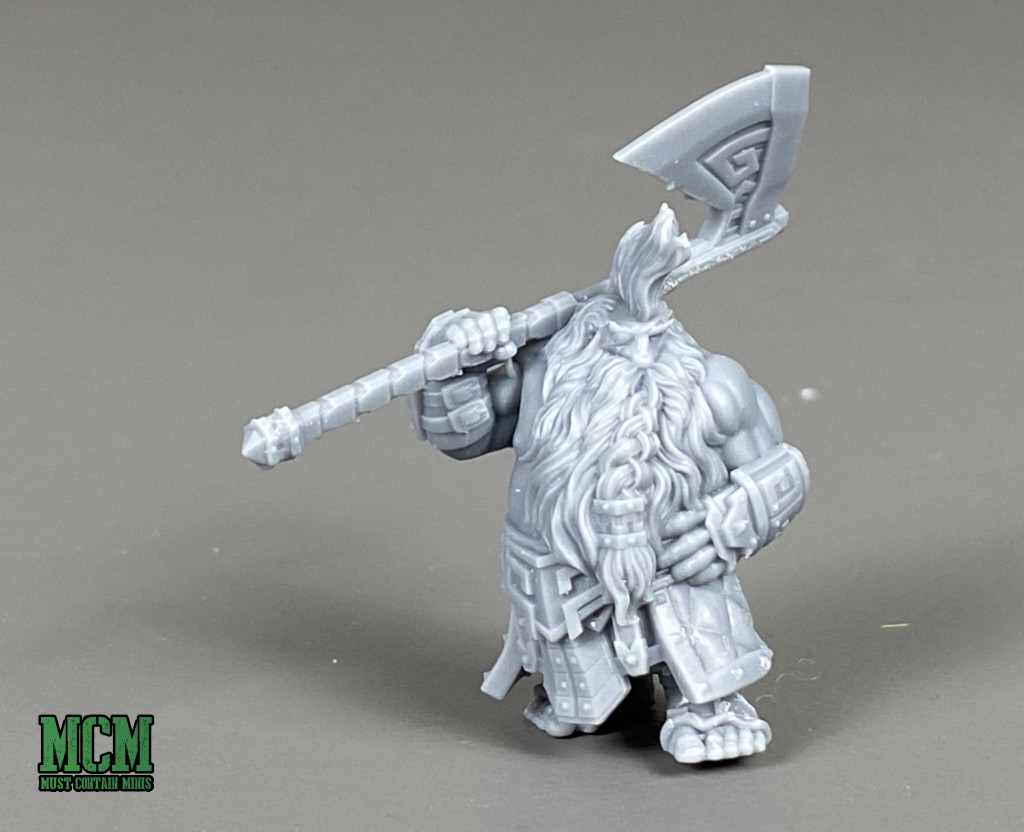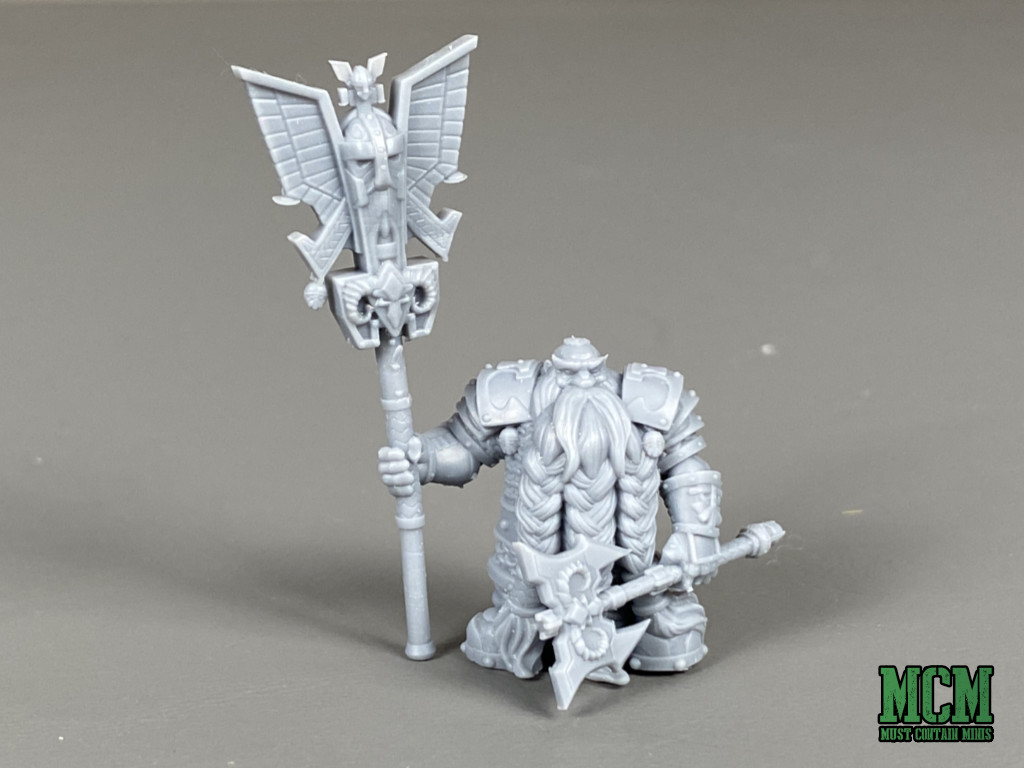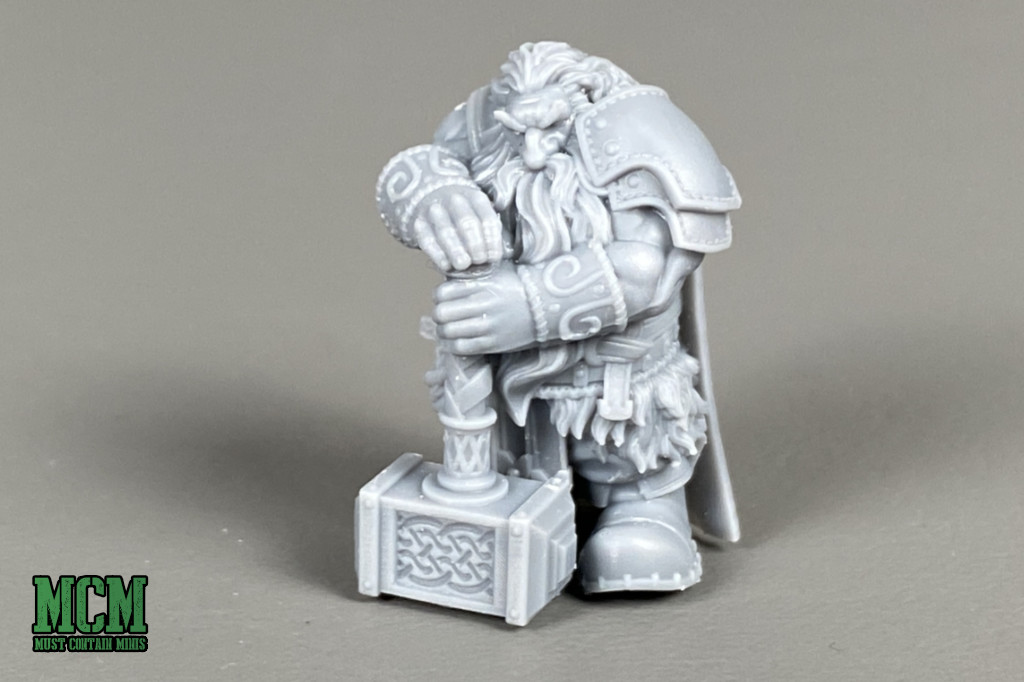 The Ranged Fighters
Now, let's move over to the ranged weapon Dwarf miniatures. Check these figures out!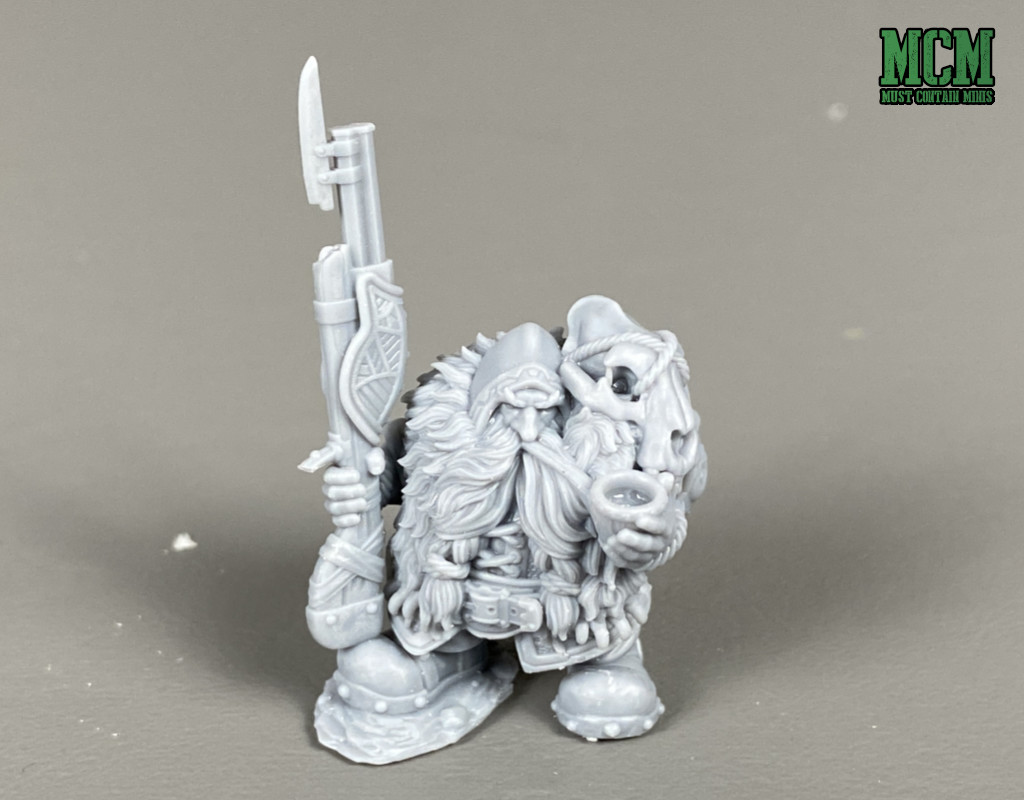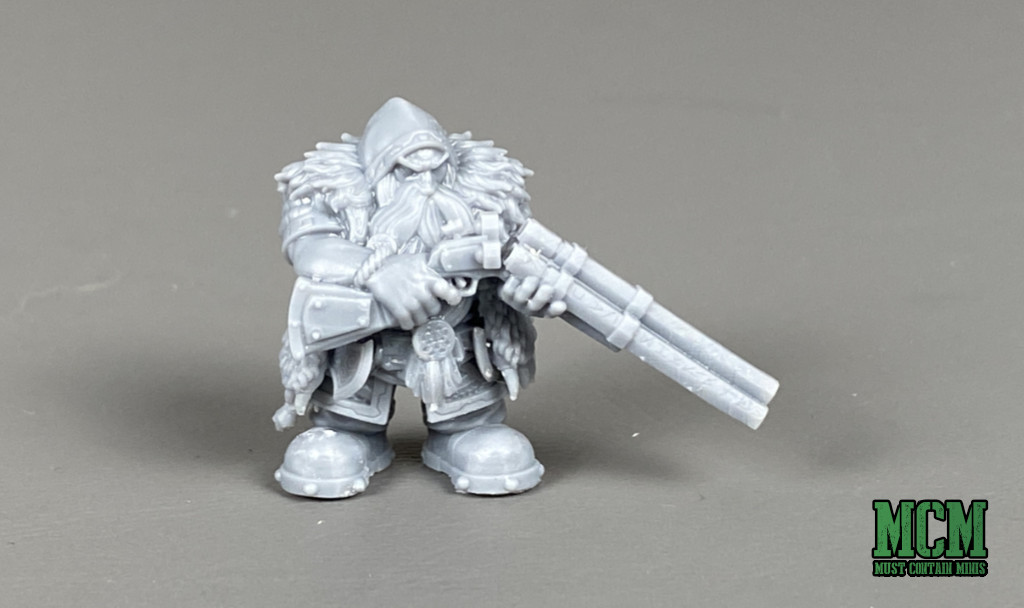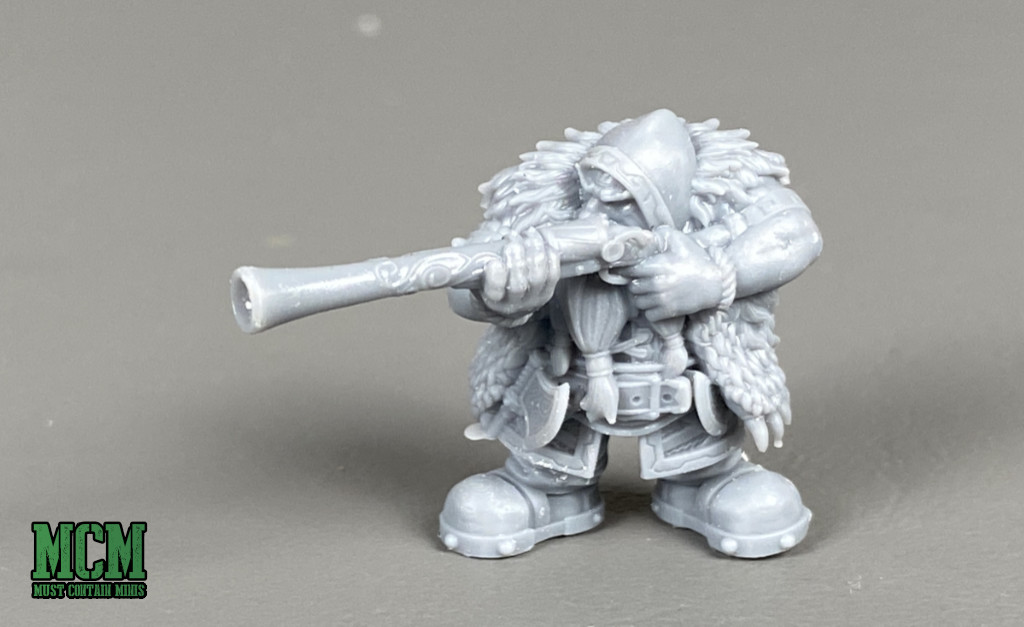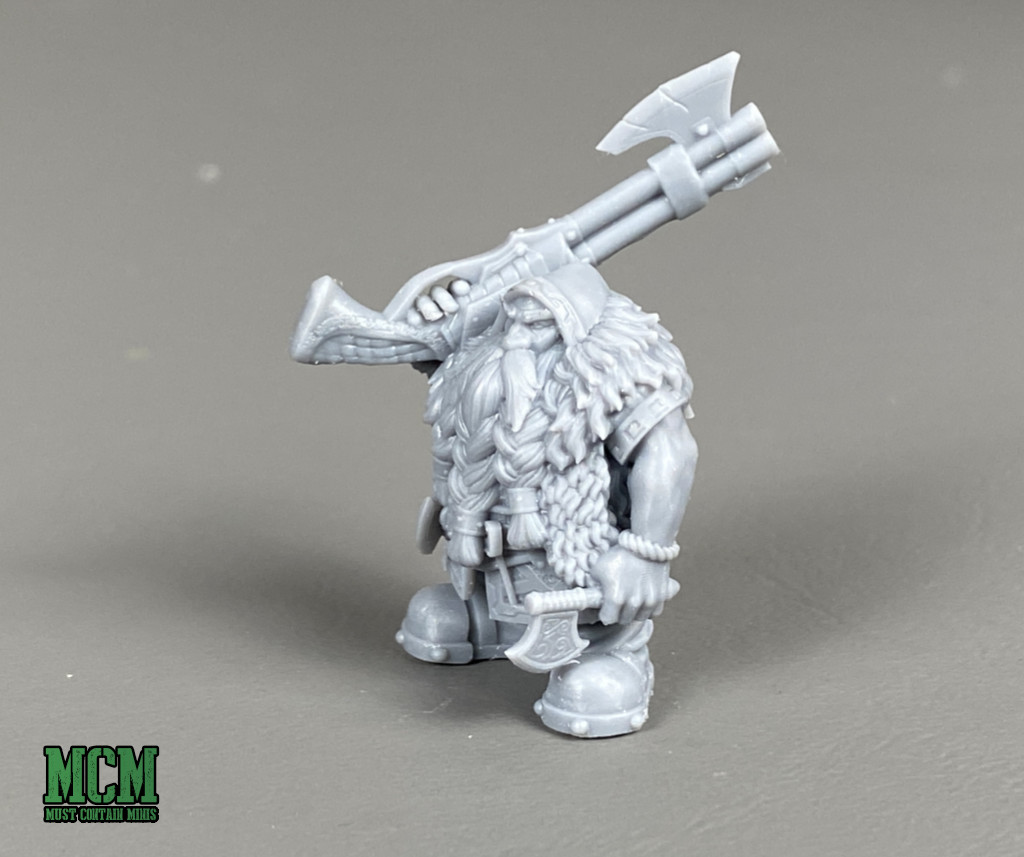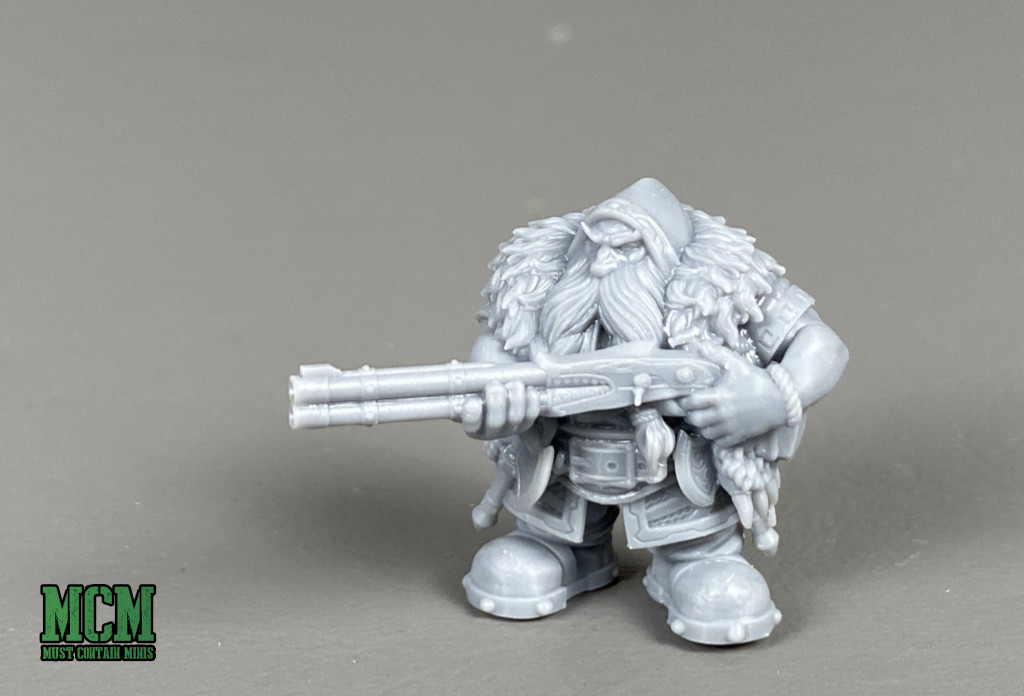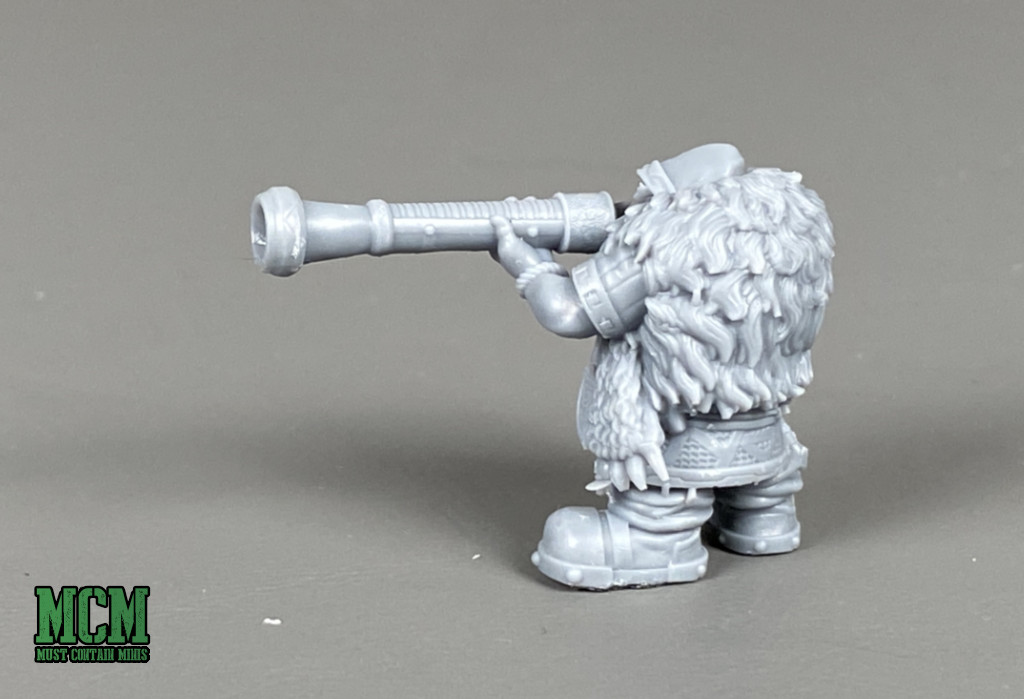 These miniatures look absolutely awesome to me. Do you have a favorite from those pictured above?
RM Printable
This delivery from RM Printable is the first time that I got to look at their work firsthand. It is great stuff, and the prints came out very well. The files are fully supported, and I see a claim that the files will have an instant delivery as soon as you pledge.
On top of these minis, there are plenty of more figures available in this Frontier Campaign. I highly encourage that you check them out. In this range, they also happen to have Sharp Shooters, a steam-based tank with huge guns and there is also a cannon with crew.
The unlockables include some really neat items such as an Organ Gun, a Ballista, a Catapult, and some Lords on Shield Bearers.
For me, RM Printable happens to be a local company and I've liked supporting their work since I first saw them. For more stories about them on Must Contain Minis, check out…
Wrapping it up…
These miniatures by RM Printable terrain are amazing. Special thanks goes out to the designer for printing off a number of their miniatures and sending them my way. I also got my hands on some of their terrain and they are equally as nice.
If these miniatures interest you, be sure to take a look at their campaign while it is still on. Again, that campaign ends November 18th (2022) at 2:00pm GMT. After that, you can still find their work on MyMiniFactory.
Until next time, Happy Gaming Everyone!!!