Have you seen A Gentleman's War by Warlord Games yet? This brand new two player starter set contains two armies for Bolt Action. It is available now!
I am not sure about you, but I love two player starter sets and news of them always excites me! Let me share with you some of that excitement as we look at this new one by Warlord Games.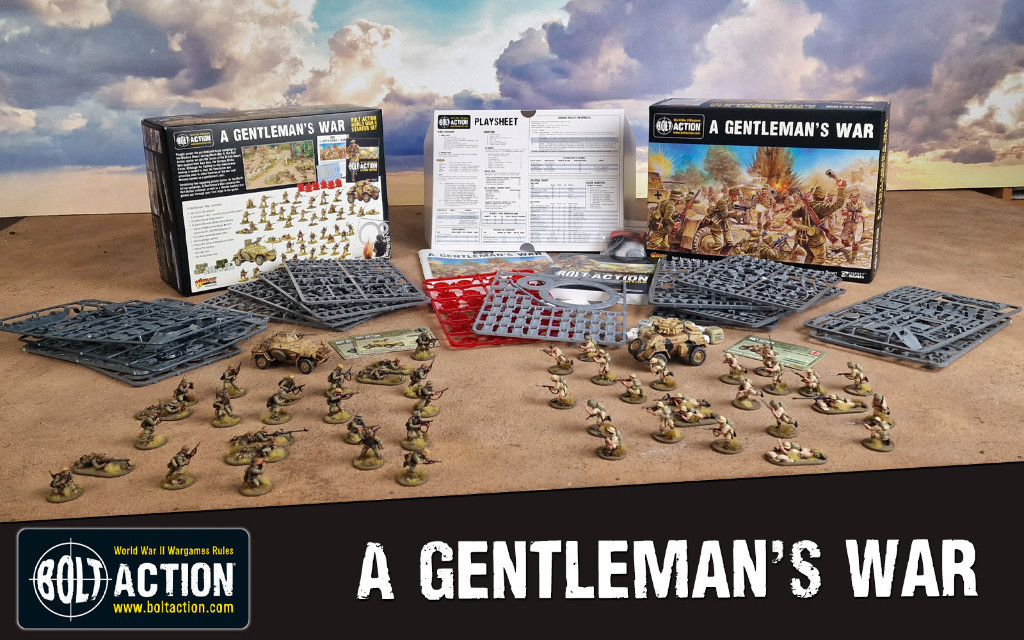 In this box set, we head the Western Desert of North Africa with a small German Army taking on the British. I've always liked the early war and mid war periods of WW2 because the vehicles and infantry weapons can be so different from the later eras of the war.
Contents of A Gentleman's War
A Gentleman's War contains: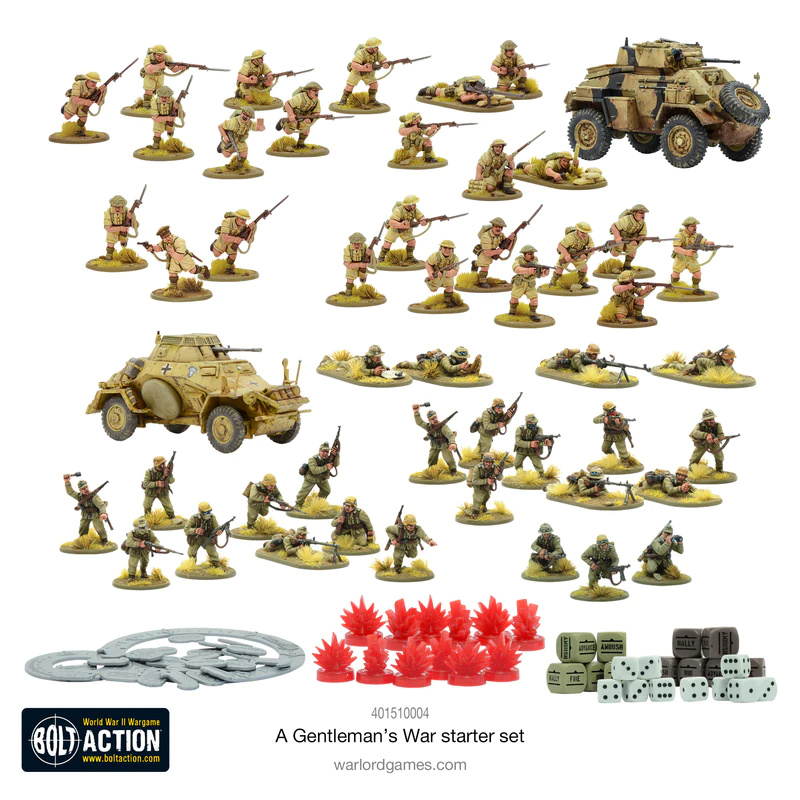 A5 Bolt Action rulebook
A Gentleman's War – Bolt Action Starter set booklet
24 Afrika Korps plastic infantry
1 plastic Sd.Kfz 222/223 armoured car
24 8th Army (Desert Rats) plastic infantry
1 plastic Humber Mk II/IV armoured car
Waterslide decals
Plastic Bolt Action templates & tokens
Plastic Pin Markers
6-sided Spot dice
Bolt Action Order dice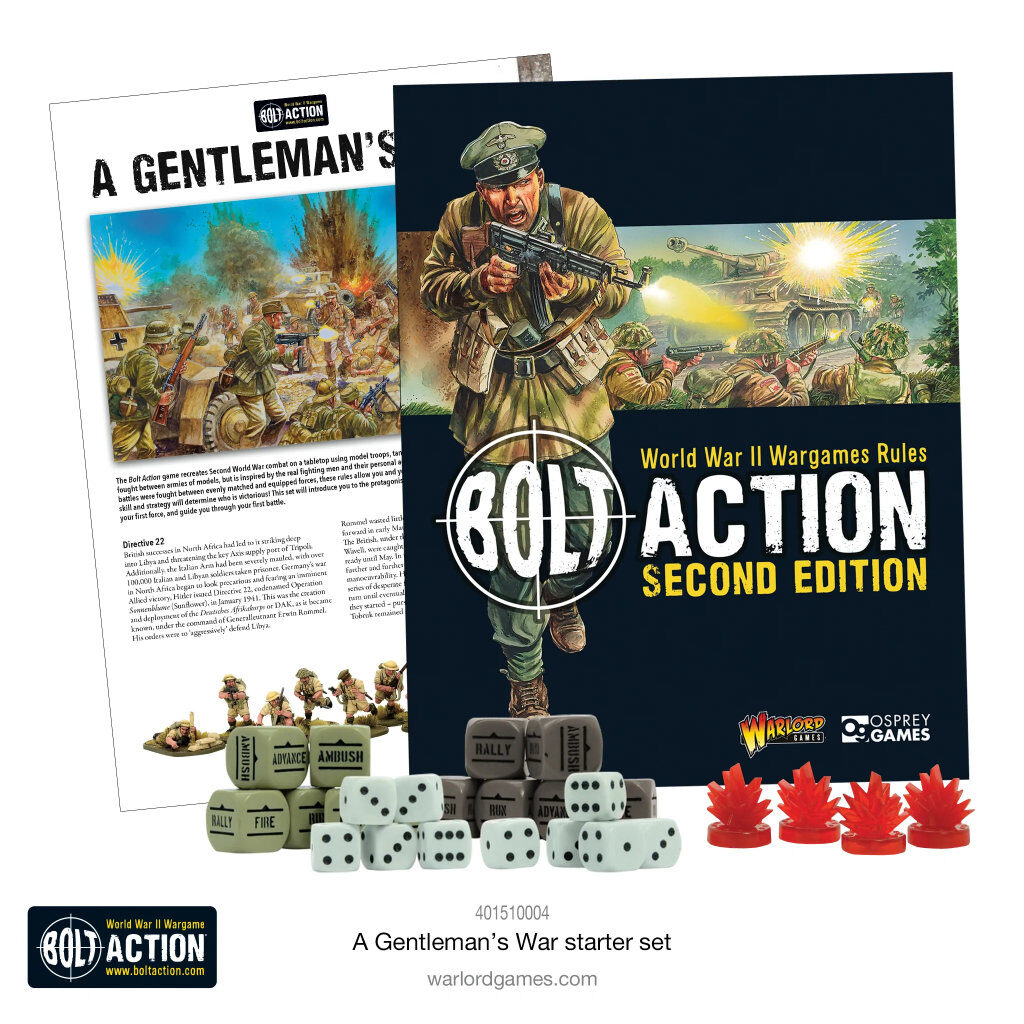 Along with the rulebook a theatre booklet comes that guides you through your first steps in the game.
A Closer Look at the Models
You can always tell when the battle takes place in North Africa because the models look different. In this set, you get the British 8th army and the German Deutsche Afrika Korps.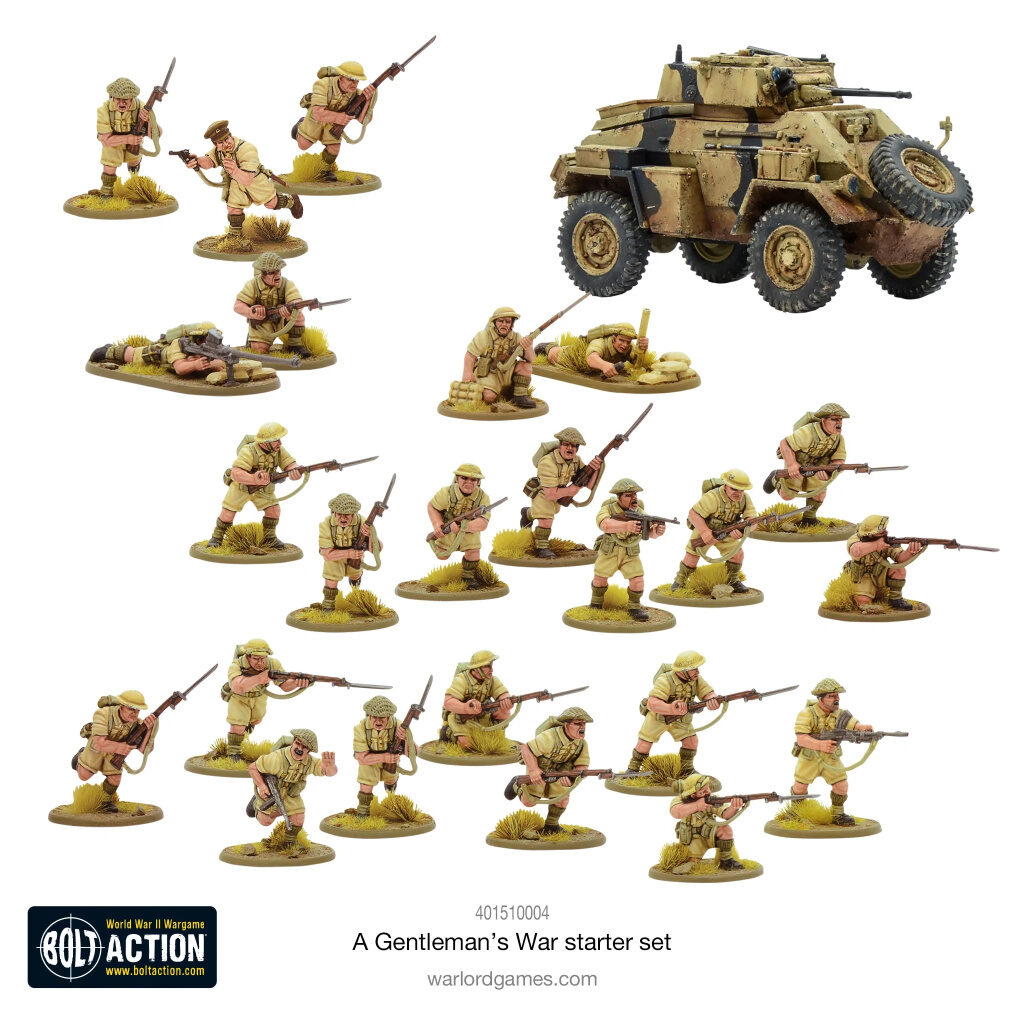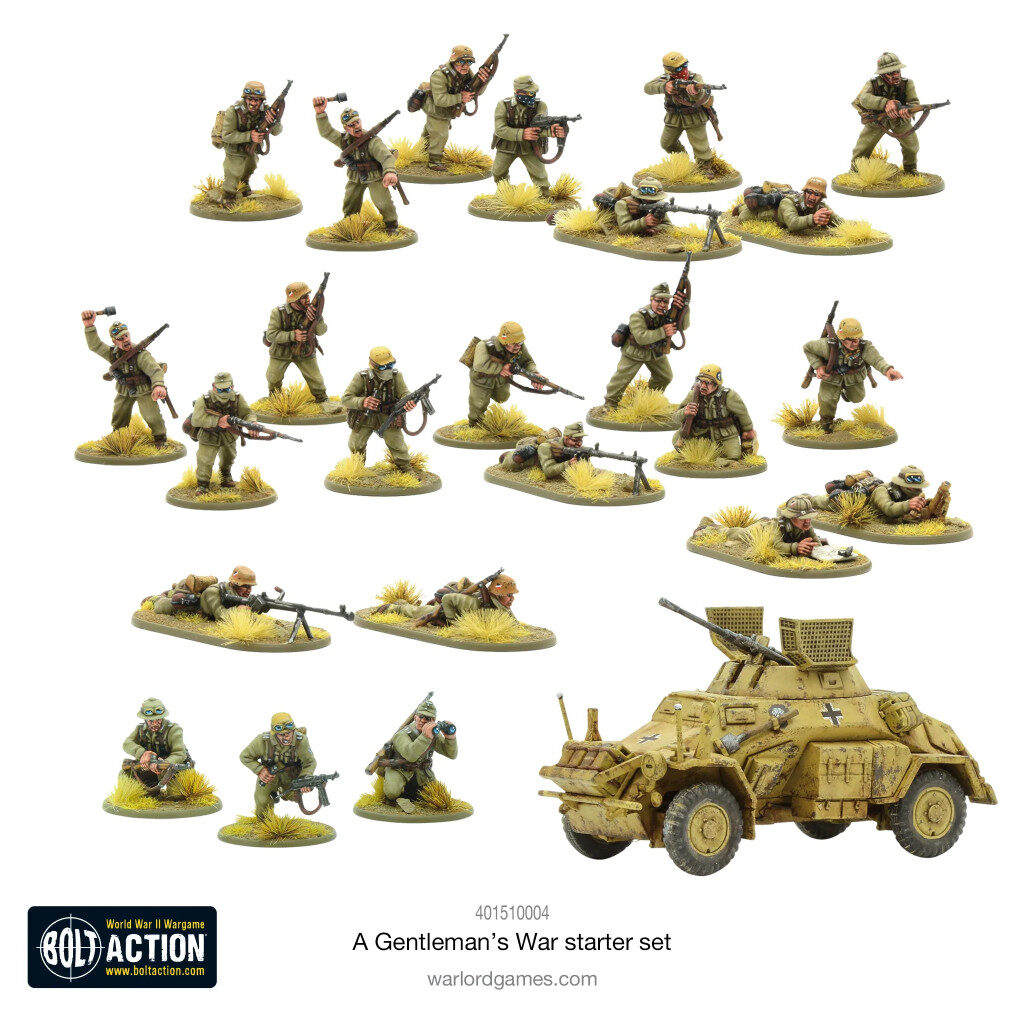 Those are some nice-looking minis.
Where to Buy A Gentleman's War – The New Bolt Action Two Player Starter Set
The most obvious place you could buy A Gentleman's War is directly from Warlord Games.
If you have a favourite retailer though, I encourage you to buy from there if you can. That is regardless as to whether they be online or a friendly local gaming store. My friendly local gaming store of choice is Forbes Hobbies in Cambridge, Ontario, Canada. They carry Bolt Action products and can order in items if they don't have what you are looking for.
If you prefer online stores, you may already have your favourite. That said, if you buy from Wayland Games using a link from this site, a small commission goes to Must Contain Minis at no extra cost to you. It is a way for you to get something nice while support this site.
Wrapping it up…
When I saw this new two player starter set for Bolt Action by Warlord Games, I wanted to share the news with you. I enjoy Bolt Action and have many stories about the game on this site.
What about you? Does this new starter set have you looking at the Western Desert of WW2?
Until next time, Happy Gaming Everyone!!!