This post is to quickly let you know two different things. The first of which is I bought into SAGA. The second is that SAGA has a new book coming out. Saga: Age of Alexander.
Why Did I Buy Into SAGA?
I bought into SAGA for a few different reasons.
It's popular where I live, which hopefully means opponents to play the game with.
I have a ton of Wargames Atlantic Miniatures that I wanted to do something with. SAGA Warbands can often be the size of one or two Wargames Atlantic Miniatures boxes.
I always liked the Gripping Beast Miniatures. Perhaps I will get my hands on some of them.
The game itself looks fun. I like light skirmish rules with some uniqueness.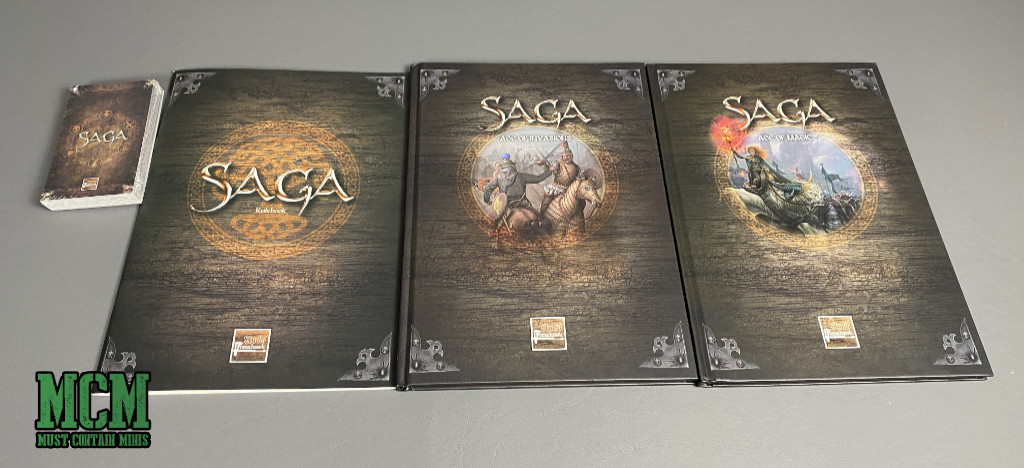 The core rules were reasonably priced, and the "Age of" books cost less than the price of one Codex from another popular gaming series, and you get all of the armies for that period – not just one.
I bought the "Age of Magic" book, which allows for fantasy games of SAGA and the "Age of Invasions" book, which allows for gaming during the downfall of the Roman Empire.
I wanted to get the "Age of Vikings" book and a box of Gripping Beast miniatures too, but Cardboard Dungeon Games was sold out of those items when I placed my order. Hopefully they will get more in soon.
In addition to the settings above, there are also books for the "Age of Hannibal" and the "Age of Crusades." I am sure you can infer what historical settings those books will let you play.
Now, Gripping Beast and Studio Tomahawk released news of their newest upcoming setting for SAGA. That setting is SAGA: Age of Alexander
SAGA: Age of Alexander
Gripping Beast expects SAGA: Age of Alexander to be released at the end of October (2022). That's pretty soon from today's date.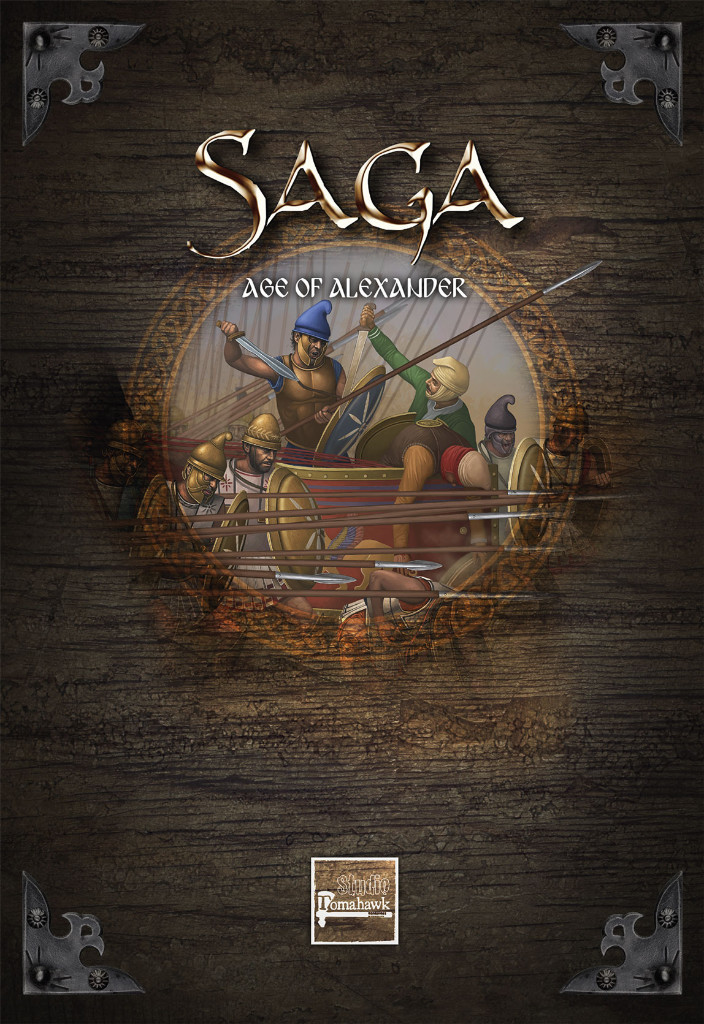 Being that most of my information is from what is on the book, let's take a look at the bottom portion as written on the Gripping Beast Website.
Age of Alexander is the second SAGA supplement to cover Antiquity. It describes the many events that forged the Greek world, starting with the Persian Wars and ending in the chaotic agony of the Successors. This Universe presents six new faction, all totally compatible with the previously released Age of Hannibal and the soon to come Age of Caesars. Some factions include multiple variants, and all of them come with their Battle Boards, historical summary, Legendary Units and Special Rules.

FACTIONS ARE: The Greek Cities, Persians, Thracians, Macedonians, Indians and of course the Successors.

In addition to these factions, you will find a series of mercenaries who can join your warband, as well as a system of Ruses that lets you personalize your warband by giving it specific advantages or landing devious low blows on your enemies!

The supplement ends with Diadokhos, a complete campaign system for SAGA in which you play the head of a Successor dynasty trying to recreate Alexander's empire in your own image. Diadokhos comes with all new rules, a magnificent map to show the lands you are fighting these fierce battles to win.

This description comes from the Gripping Beast Preorder Page for Age of Alexander.
What gets my creative juices moving with the above description is that the game comes with a complete campaign system for the setting in SAGA. Personally, I really like campaign systems and I wonder what the rules would be like.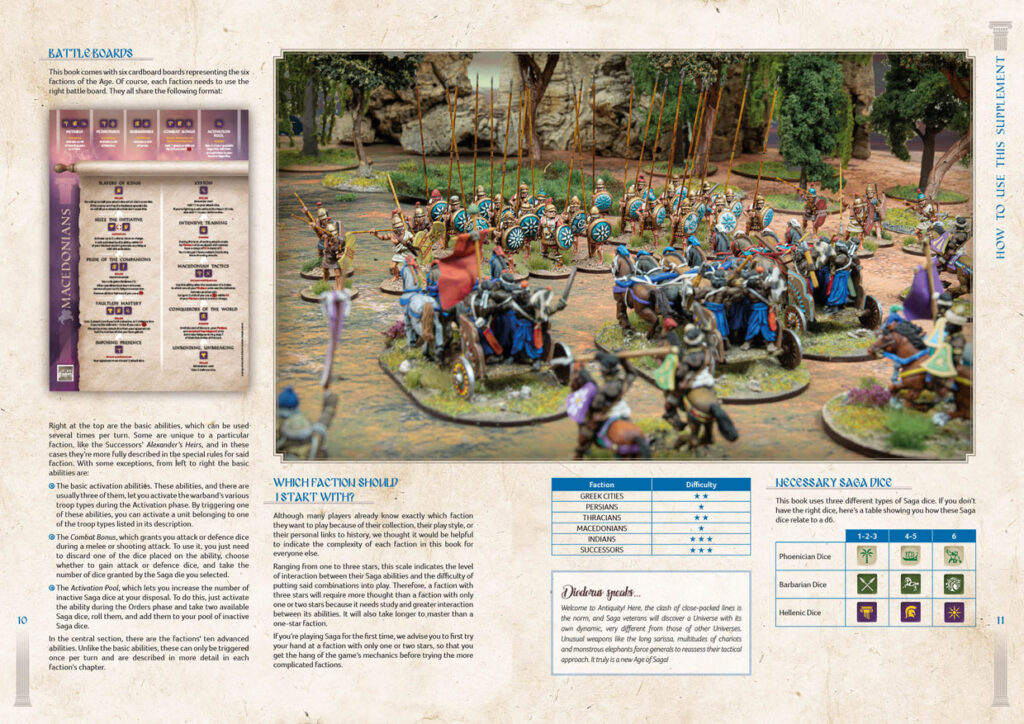 Also, not sure if you noticed this or not, but they name an upcoming new book in there too that I had not heard about – the soon to come Age of Caesars. Nice. Looks like the two companies have a lot of plans for SAGA yet to come.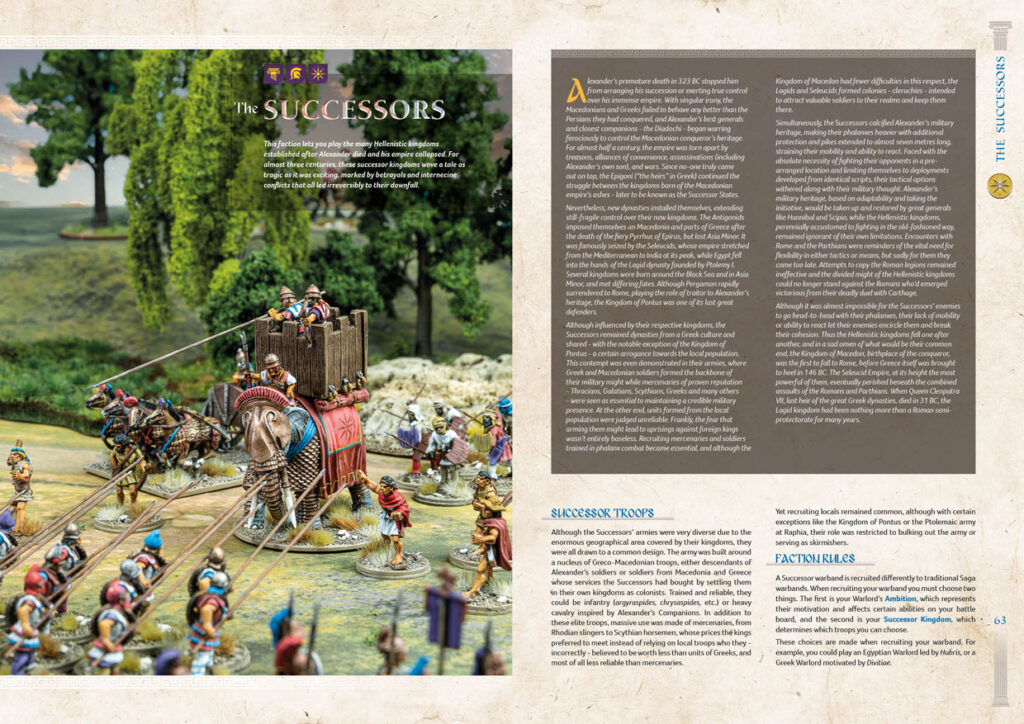 Wrapping it up…
Today's quick post was intended to serve two purposes.
To let you know I bought into SAGA.
To inform you of the new SAGA: Age of Alexander currently available on pre-order.
Before hearing today's news about Age of Alexander, I wondered what the rumored upcoming SAGA book would be. Now I know.
Last time I wrote about the game was in 2018 when it caught my eye with a second edition. Now I am finally also an owner of the rules.
Thank you for reading.
Until next time, Happy Gaming Everyone!!!