Generally, I play Bolt Action as a British force, but recently Dave Lamers painted a small German Army for me. In this army, I bought miniatures to give me the option to include German Heer Forward Observers in my lists. I could have built an Observer out of the Grenadier Infantry pack, but these figures have more character. For those wondering, the miniatures featured in this post are the German Heer FOO team (1943-45). They come in Warlord Games Bolt Action Blister Pack WGB-LHR-02.
Now let's take a closer look at the three figures that come in this set.
German Heer Forward Observers (1943 to 1945)
Like other nations, Germany had a number of large guns. Personally, I prefer to represent these guns in Bolt Action by having them off-table and relying on a Forward Observer. Below are the miniatures that come in the WGB-LHR-02 Blister Pack. As a note, Dave Lamers painted these for me (and he does do Commission Work for others), and he left the bases for me to complete. I am so excited about the models that I took pictures of them before finishing the bases.
My favourite of the group is the radio operator. He looks fantastic and carries some nice firepower for after his strike comes in.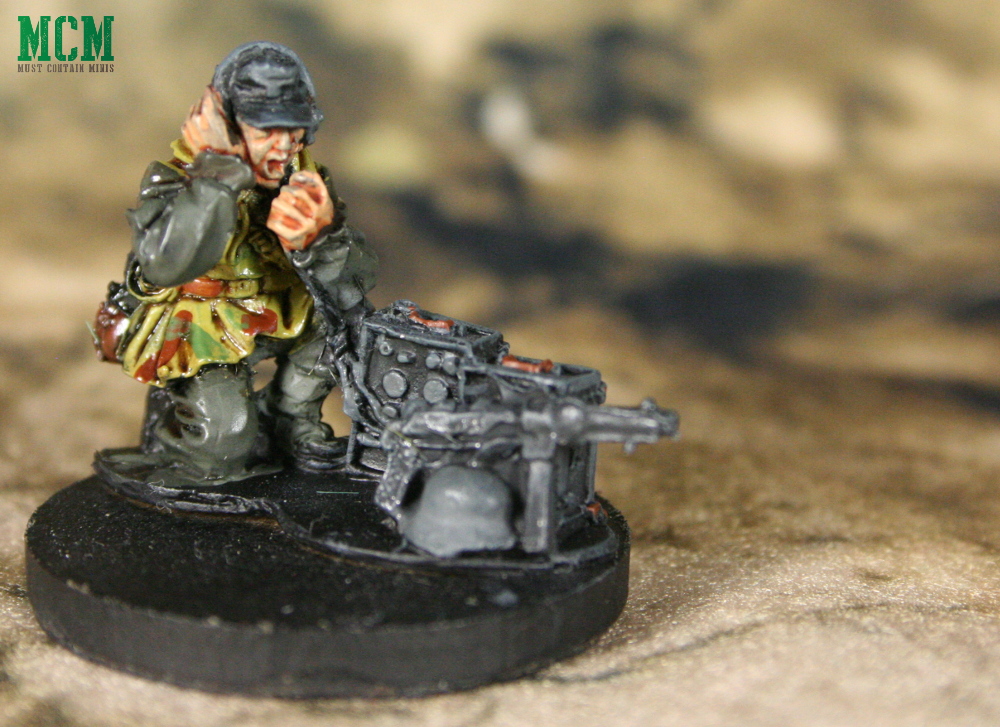 My next favourite is the guy with the funky sighting equipment.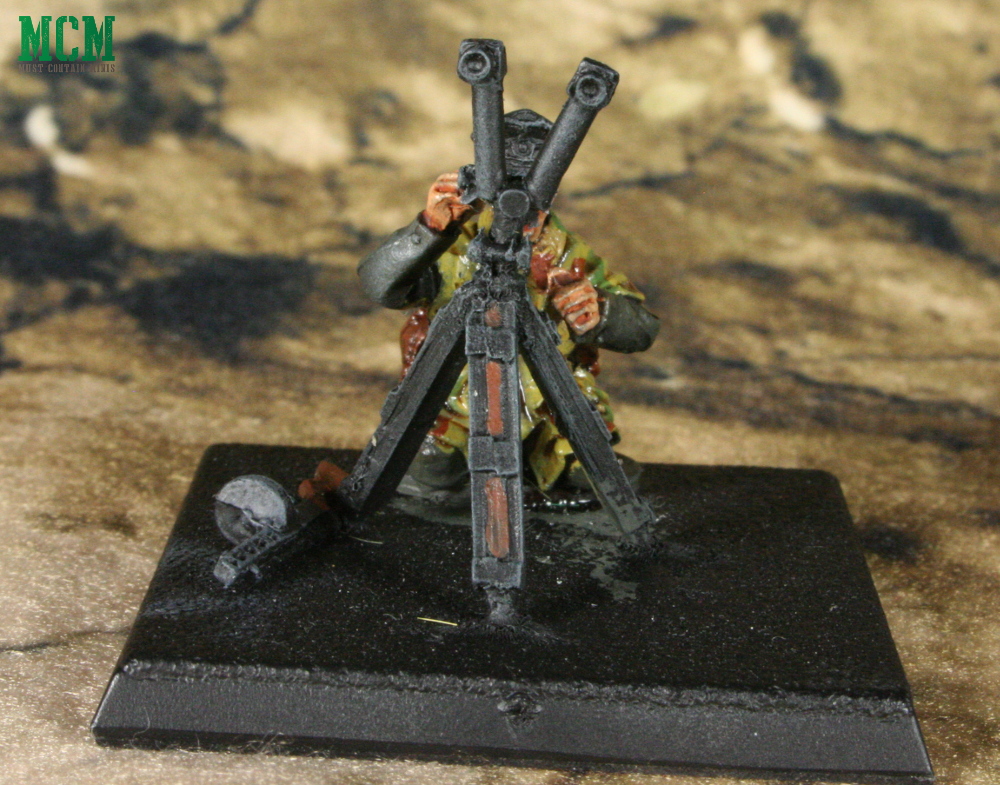 The final guy is there to take notes and comes pre-armed with a Rifle.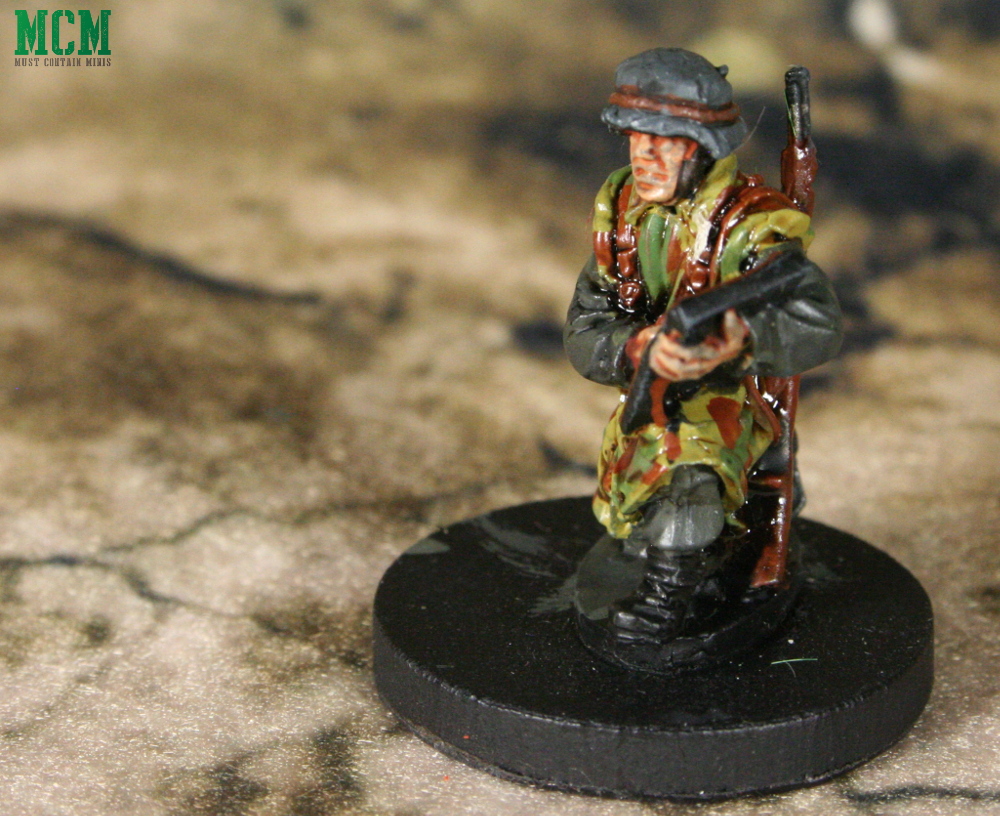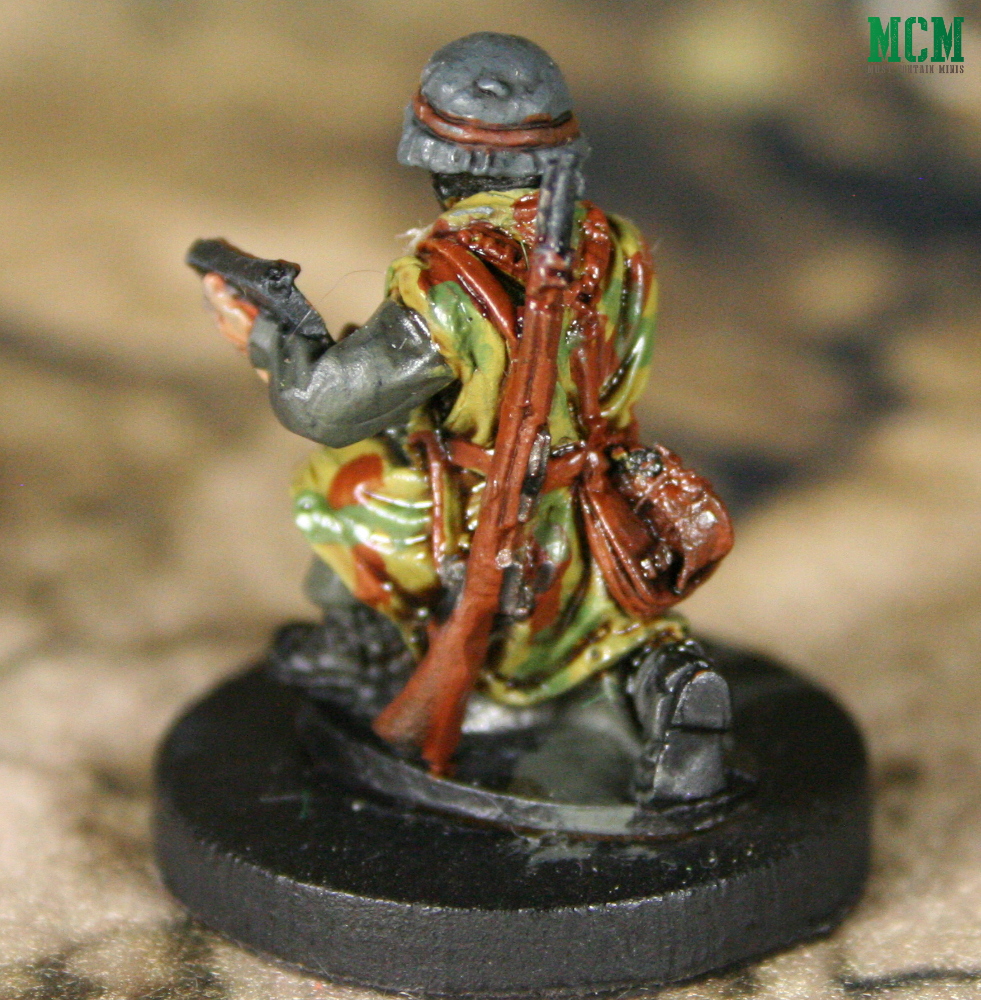 Overall, this is a very nice group of minis and they make an easy way to buff up the points value for a small German Force. They also may act as a surprise in my local meta as not many players expect nations other than Britain to bring a Forward Observer to the battlefield.
Wrapping it up…
Hopefully you enjoyed this quick showcase of what comes in Warlord Games' Bolt Action Blister Pack WGB-LHR-02. I know that I will enjoy using them in my German Panzer Grenadier Army.
Special thanks goes out to Dave Lamers for painting these figures up for me. If anyone in the Kitchener, Waterloo, Cambridge, Hamilton, and Guelph areas (Ontario, Canada) are looking for a commission painter, Dave has been doing great work lately at very affordable rates. Please feel free to email him to ask if he might be interested in painting your armies.
Finally, for anyone wondering what I used for the photography background, that is a "Muddy Barren" gaming mat by Cigar Box Battle.
Until next time, Happy Gaming Everyone!!!
[amazon_link asins='B00OYT454A,B00OY29HCC,B00P15AYFK,B00RXWCIV2,B00XYTQDKK,B00Z7FHJTS,147281780X,B00EDM7YTQ,1472814940,B01LYTW70N' template='ProductGrid' store='mustcontainmi-20′ marketplace='US' link_id='8c2756f5-d0e0-11e8-b23a-377e1399a6b5′]