Sometime ago, Fireforge Games' Kickstarter campaign for Forgotten World really caught my eye. Last week, I took a look at one of the miniatures from their Historical lines. In this post, I take a look my first minis from their 28mm fantasy game, Forgotten World. Now, let's take a closer look in this Living Dead Peasants Review.
For anyone interested, these miniatures are available for pre-order now of Fireforge Games' Website. Looks like they will ship in October. Special thanks goes out to them for sending me these models to review.
This post features unpainted pictures of the models, the sprues and scale comparison images for those wondering how these line up against other miniatures. As a note, part two of this review is now also up with pictures of the rest of the Zombies not pictured in this post.
What Comes in the Box?
Fireforge Games calls their "Undead" faction the "Living Dead." I am very tempted to call these miniatures Zombie Townspeople, but will stick with the Fireforge Games' label of Living Dead Peasants. These models helped draw me to the company when I saw them in their Kickstarter previews. Now, they are up for pre-order for October and I am sure that they will have a retail release too.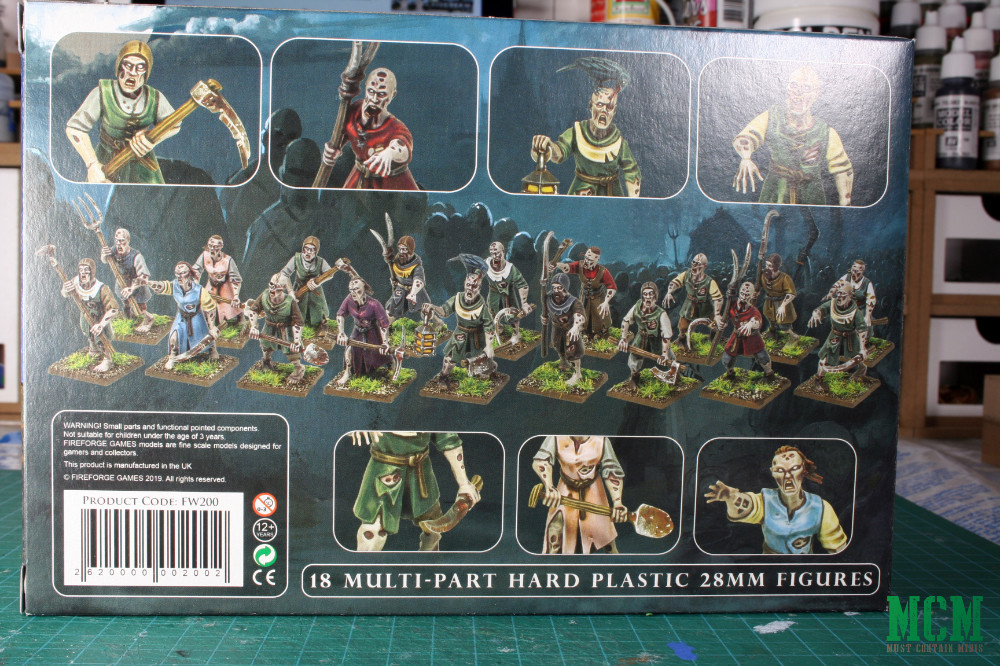 So, what comes in the box? Fireforge Games packs 18 Living Dead Miniatures in this boxed set. They come on three identical sprues containing six models each. While the image above shows the models on square bases, they come with both rounds and squares so you can decide how to base them.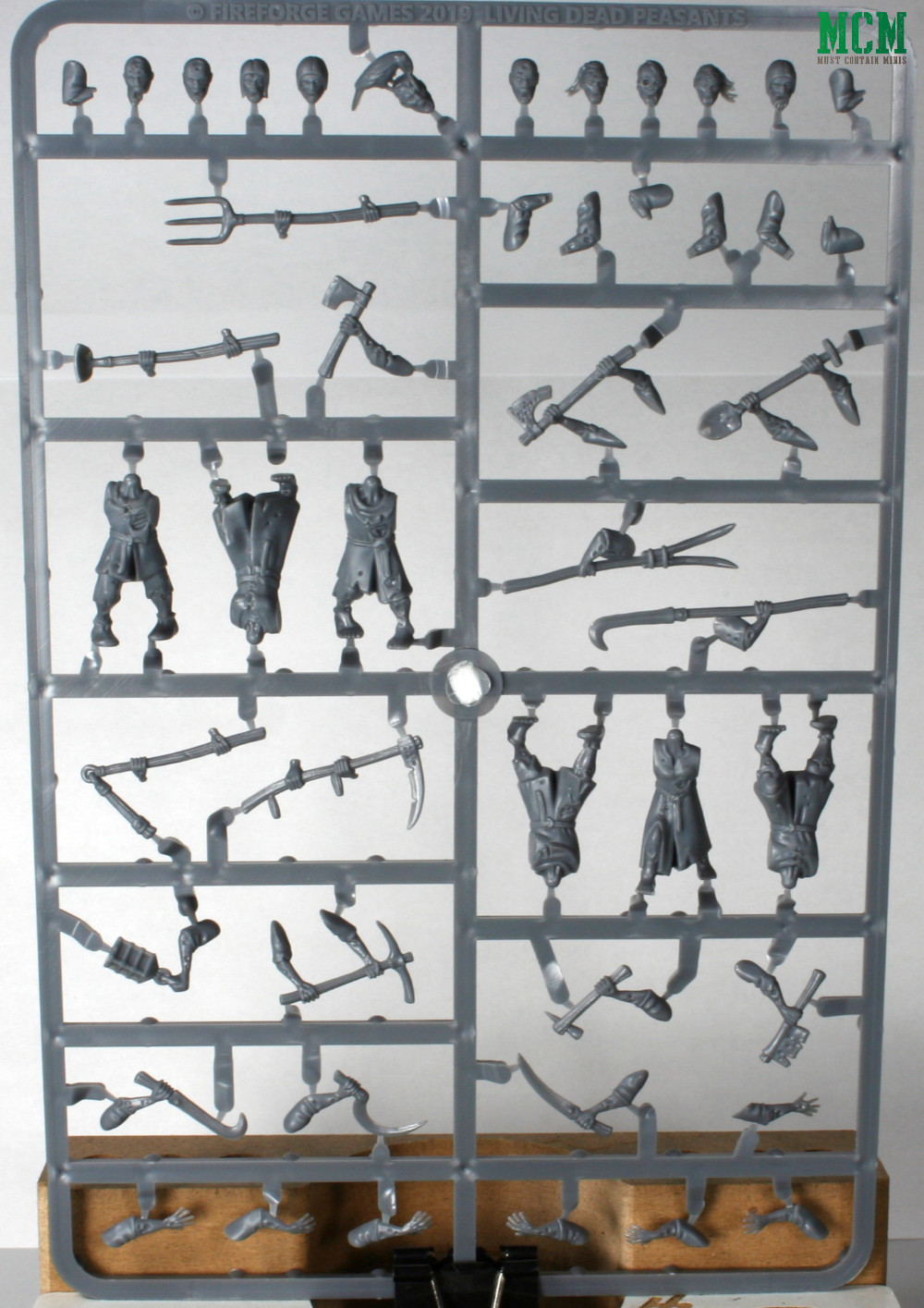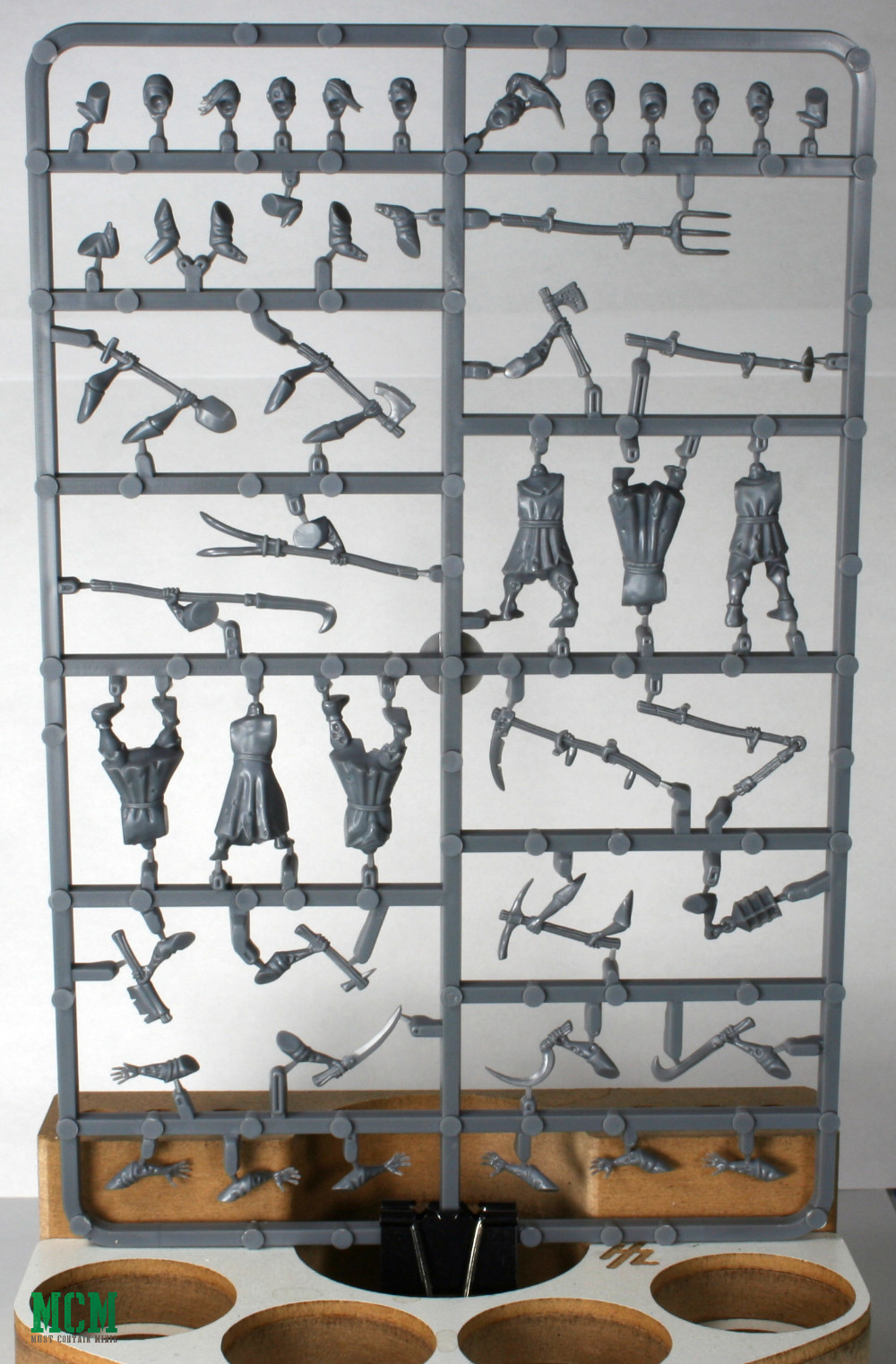 The sprues look pretty good to me and I like working with plastic.
A Small Sampling
After building my first six models, I decided to take a few pictures. Check them out.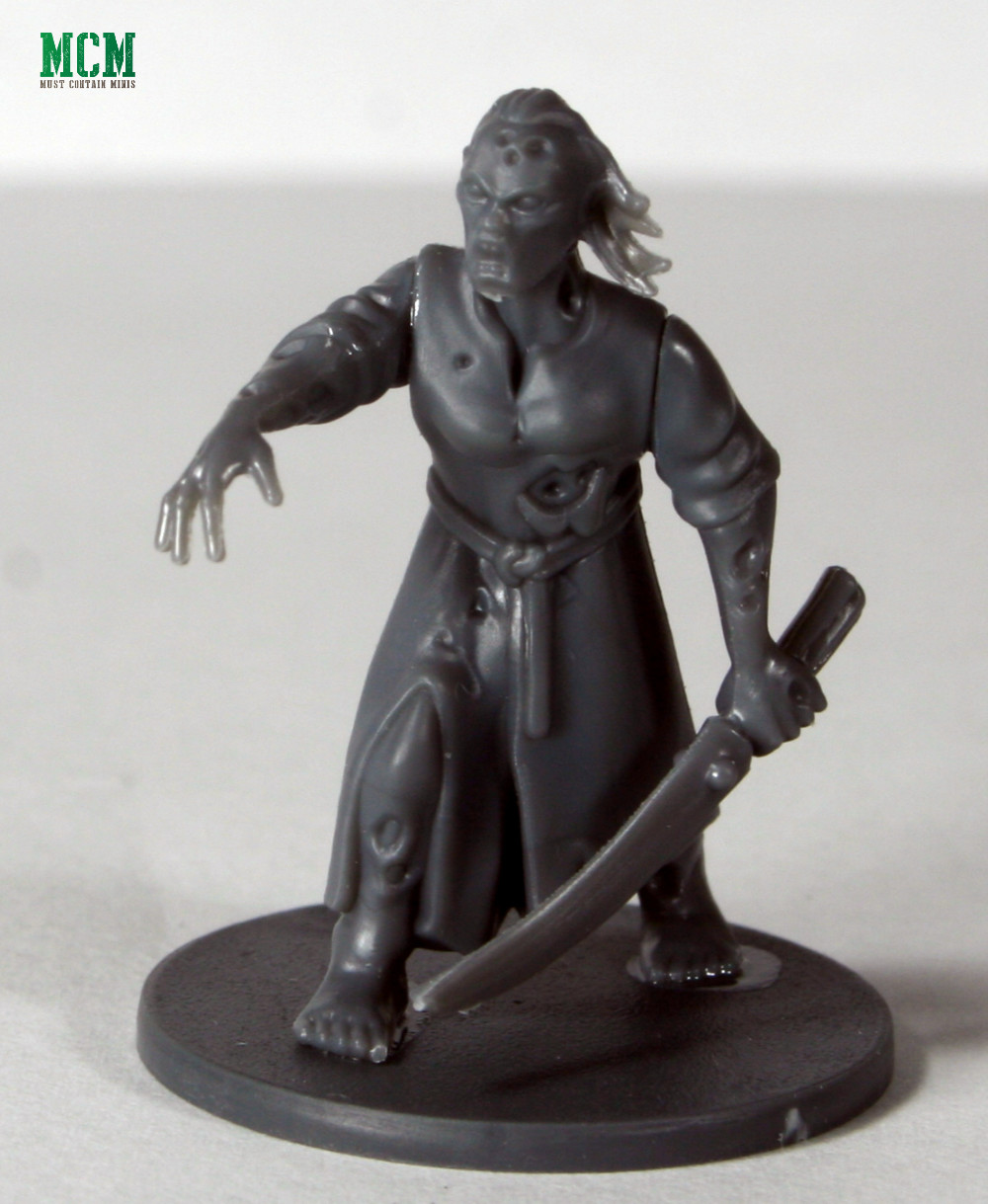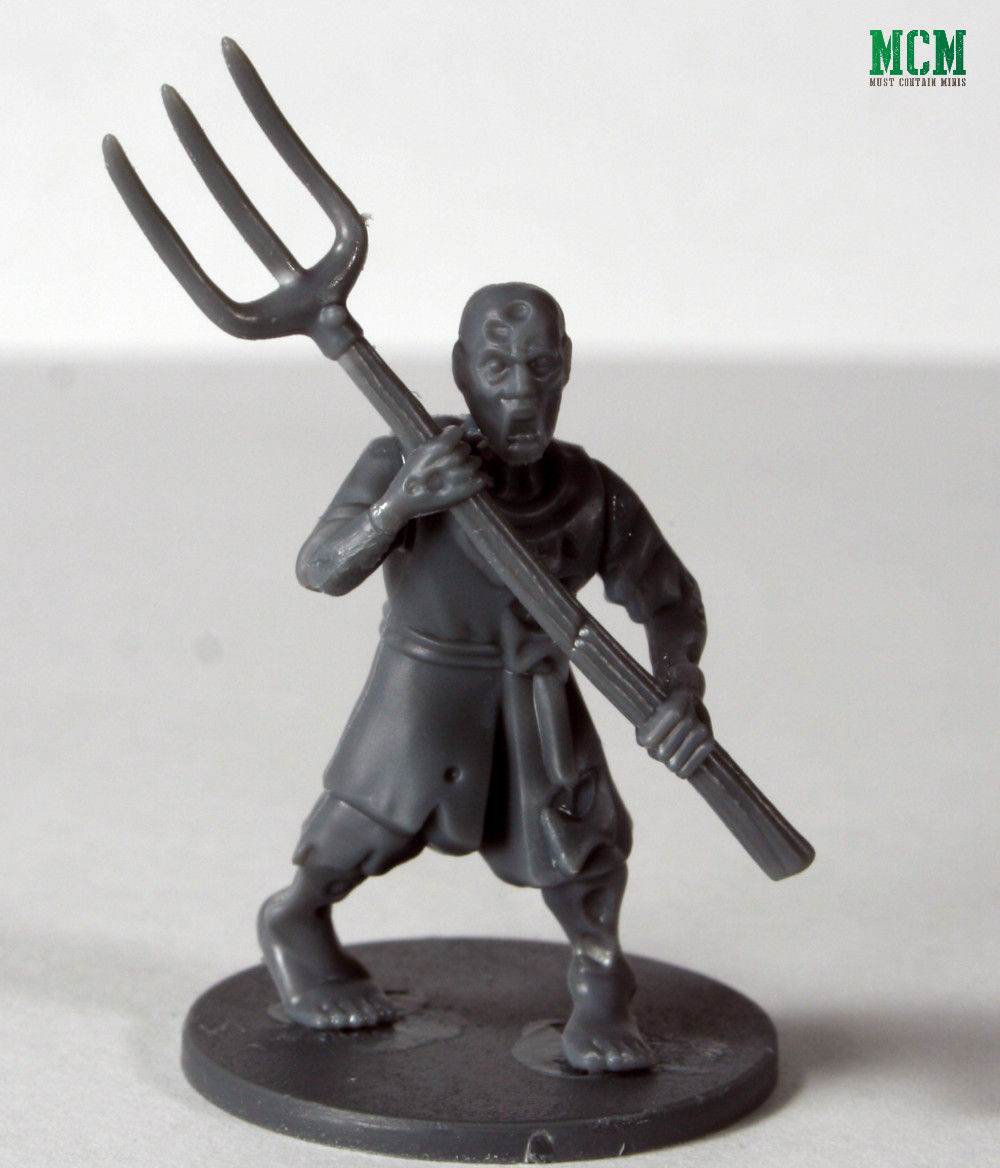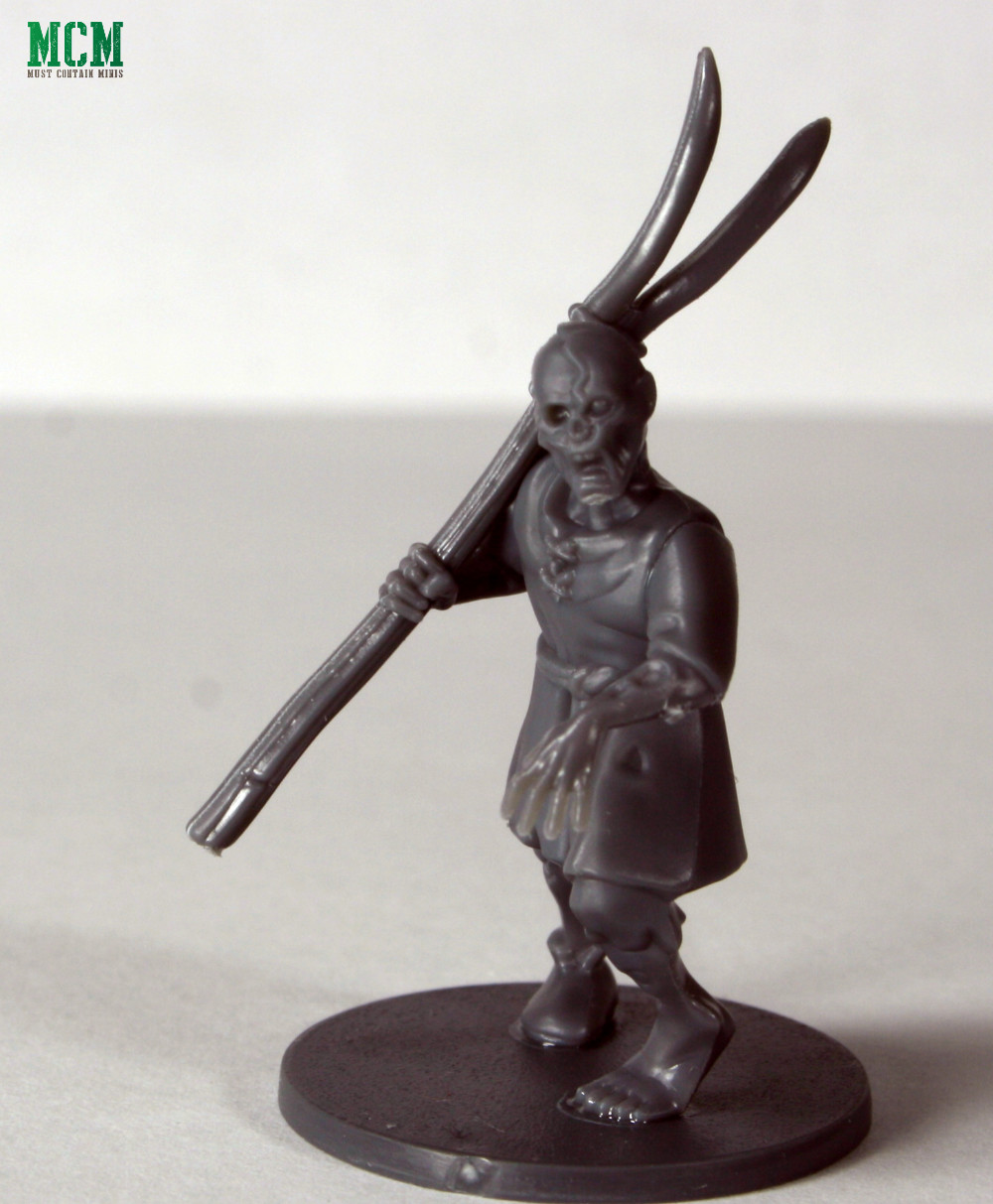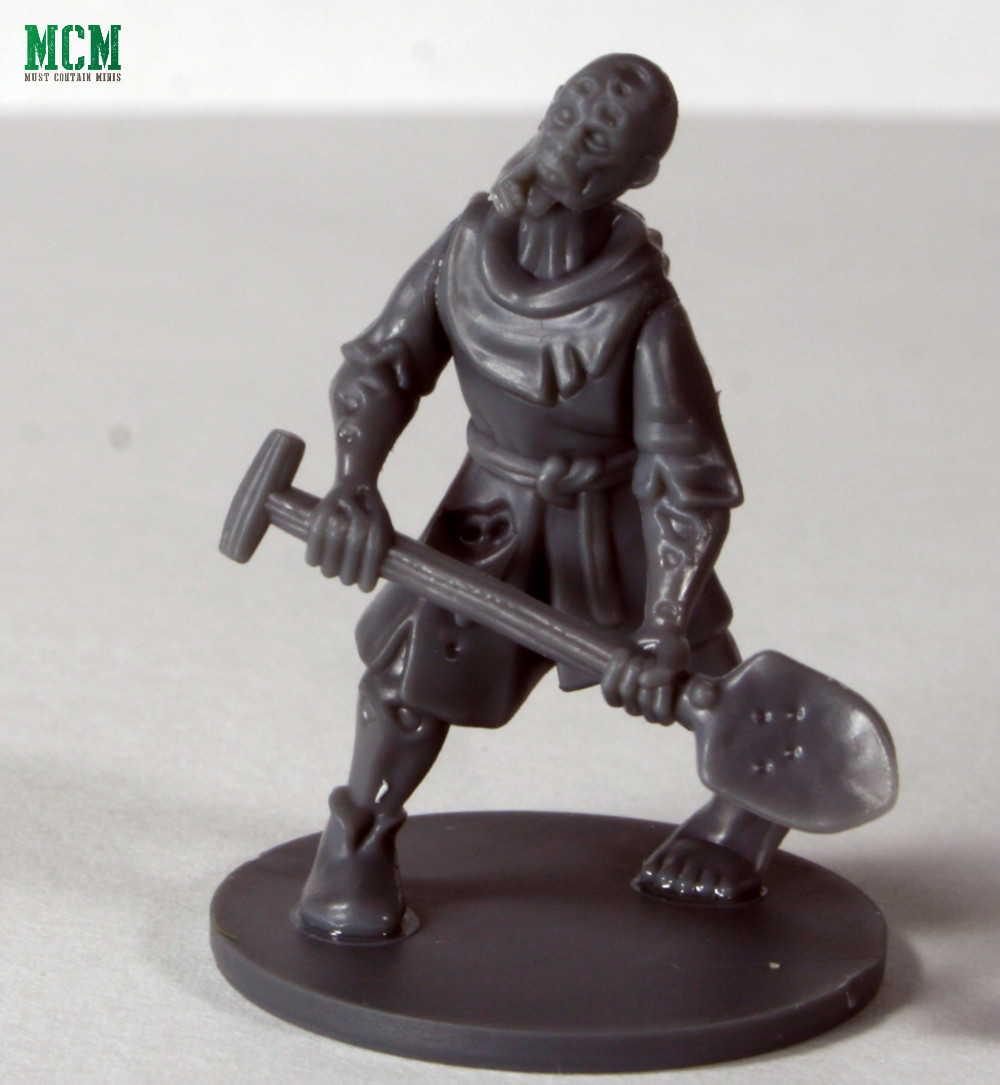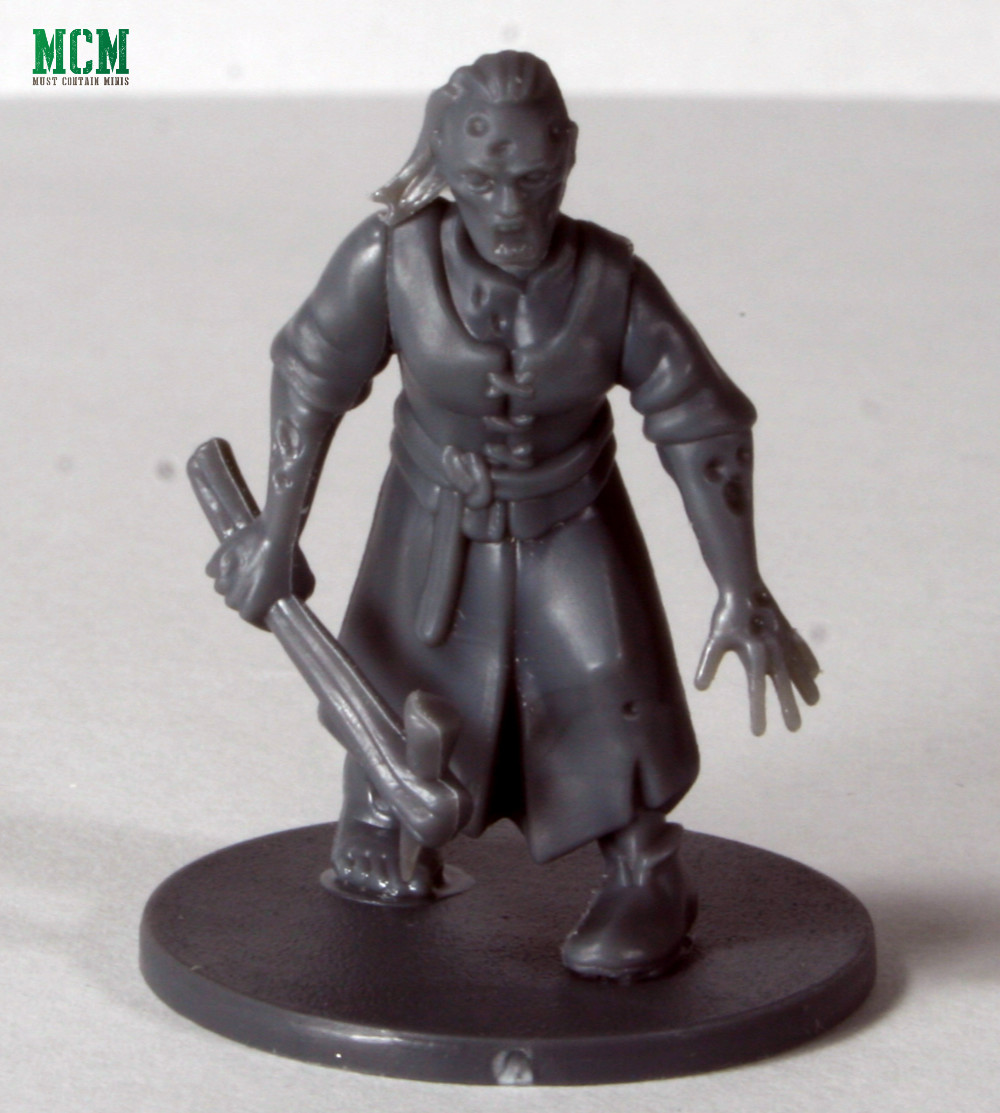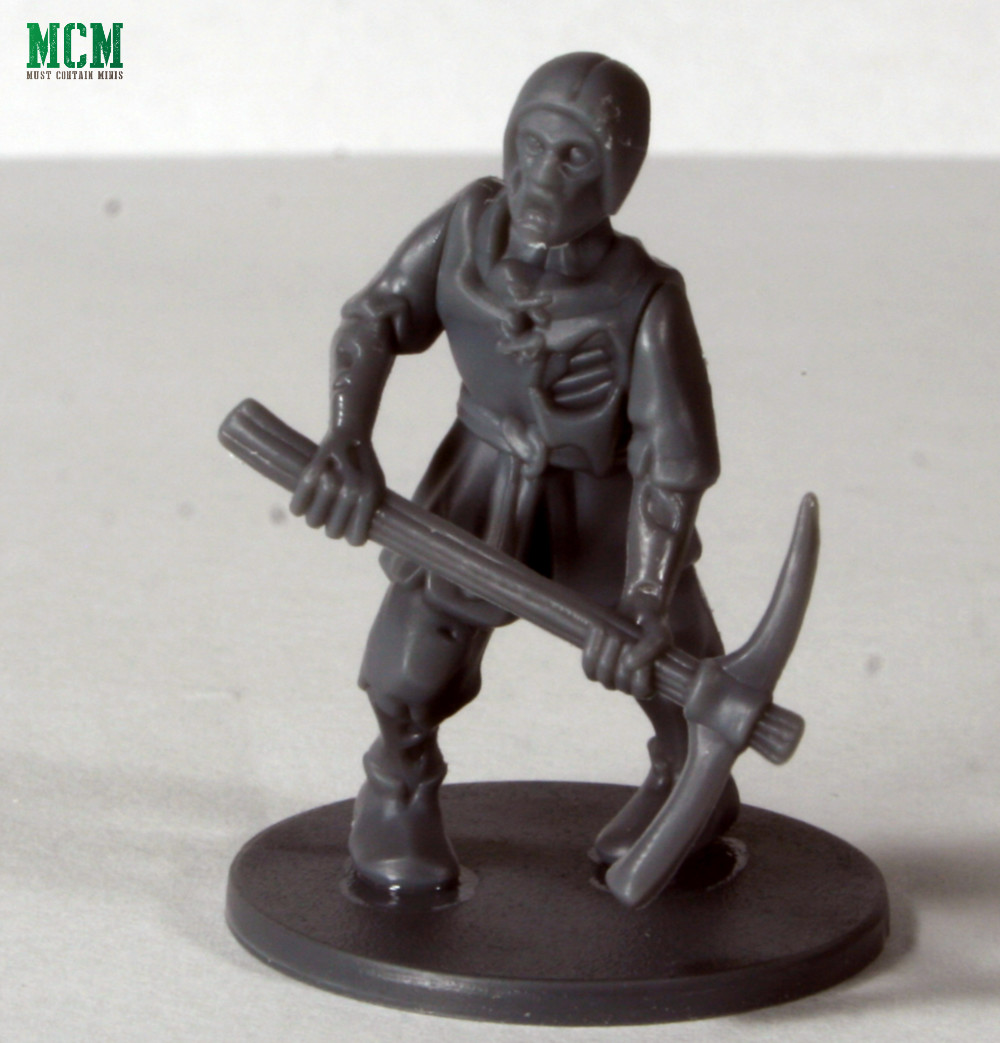 Those are the first six figures that I built from this model kit. After which, there were still plenty of parts left on the sprue.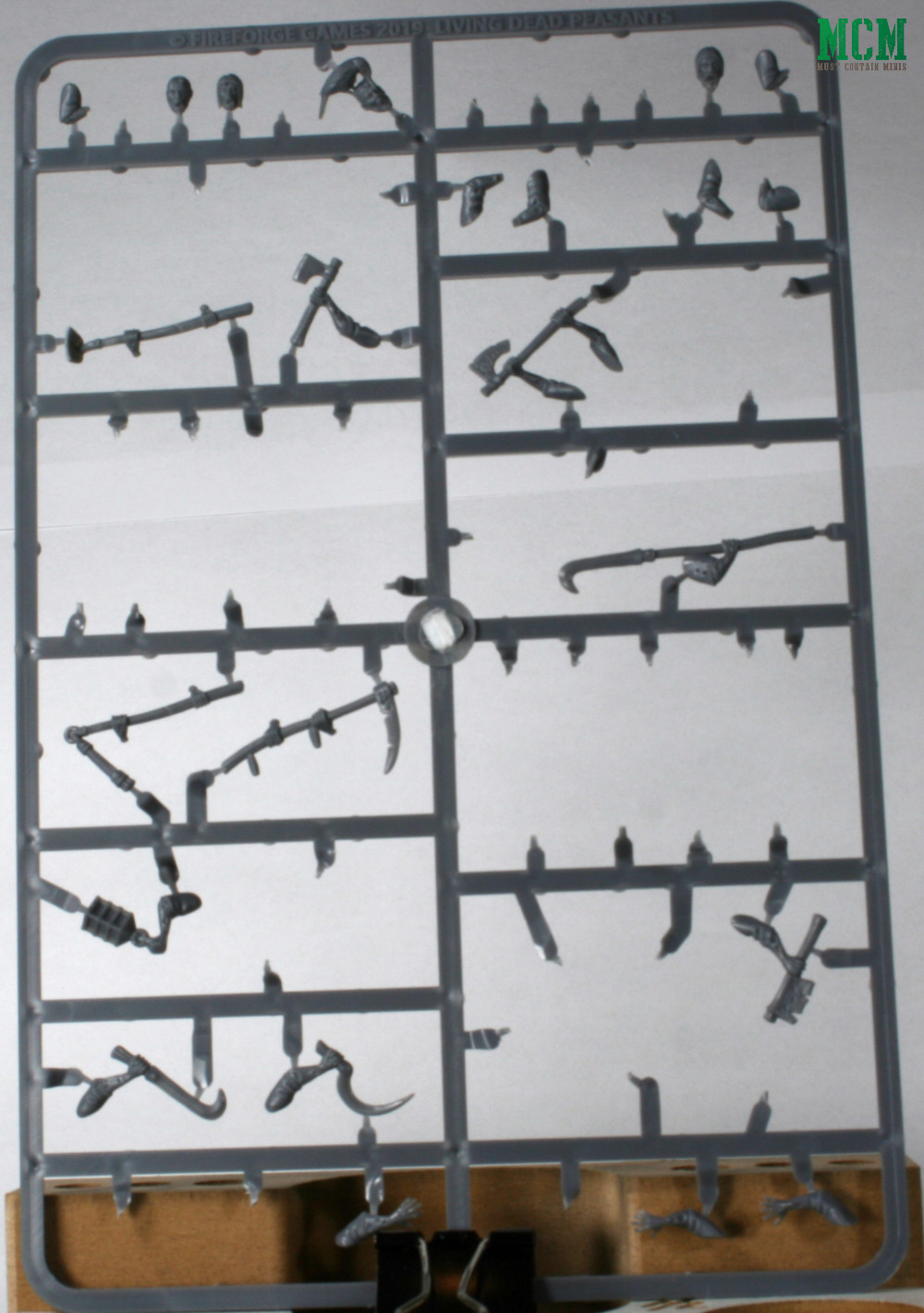 Scale Comparison Pictures – Living Dead Peasants
Because I play a number of games, I always like to have scale comparison pictures in my reviews. Even if you don't play multiple games, scale images are nice so you know what you are getting if you buy these miniatures. Now, let's take a look at how these Living Dead Peasants scale compared to miniatures by other companies.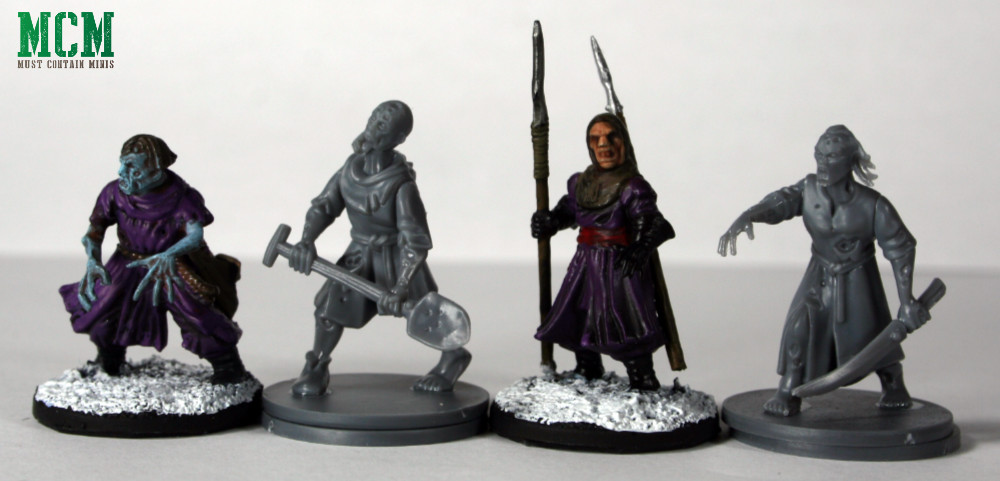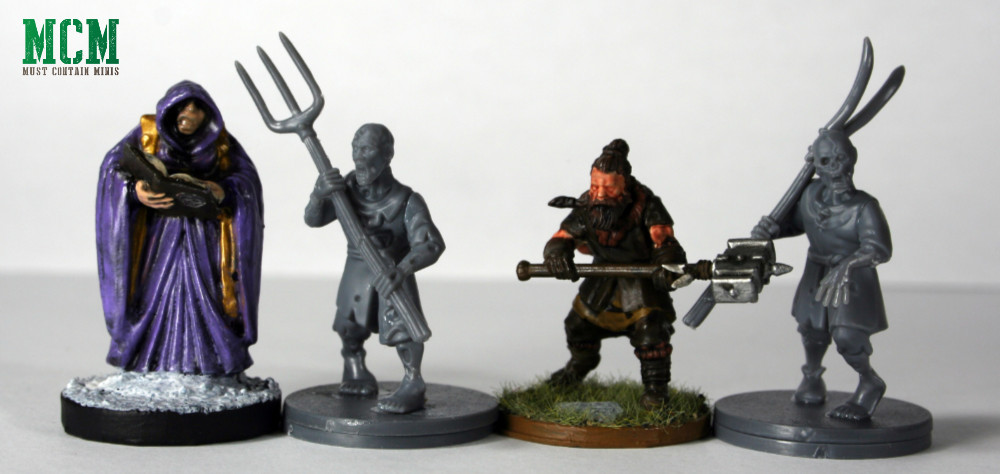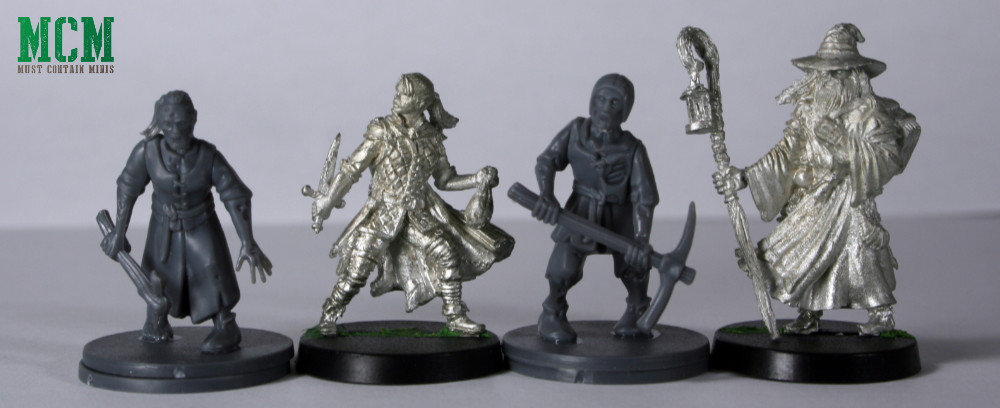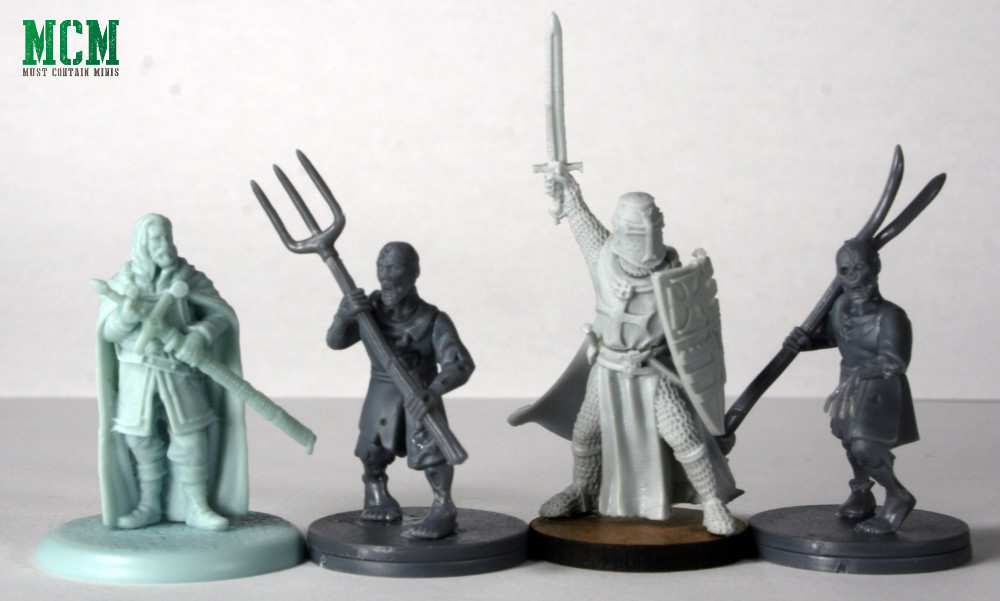 Overall, these miniatures are right up my alley. How about you? How do you like them?
Wrapping it up…
Hopefully you enjoyed this Living Dead Peasants Review. The miniatures are pretty nice and of a satisfying level of detail for myself.
I am going to continue building these guys and see if I can get some paint on them too. As a note, part two of this review is now up with pictures of the rest of the Zombies not pictured in this post. You can also now see my review on Fireforge Games' Living Dead Knights.
Special thanks goes out again to Fireforge Games for sending me these miniatures for review.
Until next time, Happy Gaming Everyone!!!