With access to better photography equipment, I revisit one of my previous posts. This time, I am taking a look at 28mm Sandbag Barricades by Six Squared Studios.
These Sandbags are excellent budget friendly 28mm terrain pieces that deserve a look.
Now, you may remember these from our 2016 Review and Paint Tutorial of the product. If not, that is okay. That is part of the reason why we are revisiting the models. The original has some great pictures along with many different images for scale purposes between different manufacturers.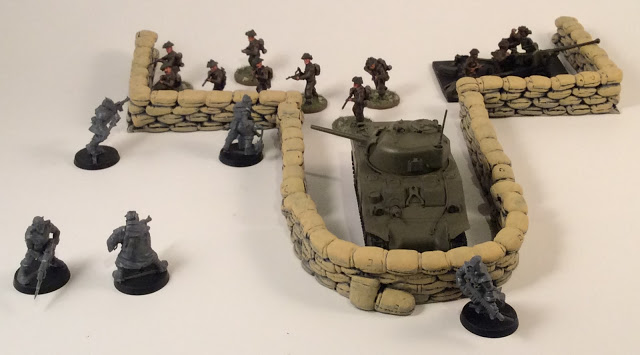 This post just has pretty pictures of the Barricades.
Sandbag Barricades
Price-wise, these Sandbags are a fantastic value. They are made of resin and won't set you back too far. I buy mine direct from the manufacturer at conventions, but their shipping rates are reasonable to anywhere in North America. To my friends in the UK, I am sorry. You can order them, but the shipping rates might not make them a great deal for you.
I painted these models up easily with craft store paints, and I highly recommend the product. There was not much clean up to worry about on the models. They are budget friendly, look great, and easy to paint. Now, let's take a look at some of the newer photos.
New Photos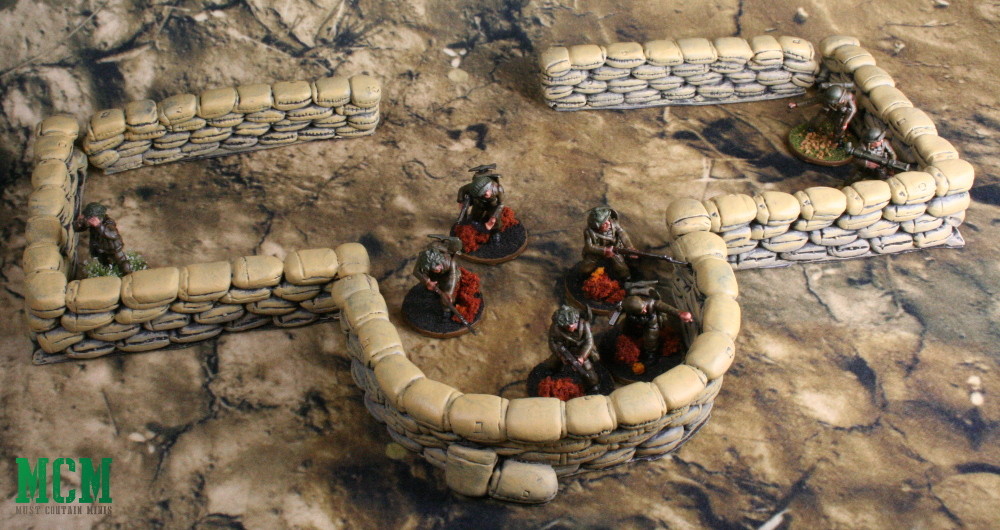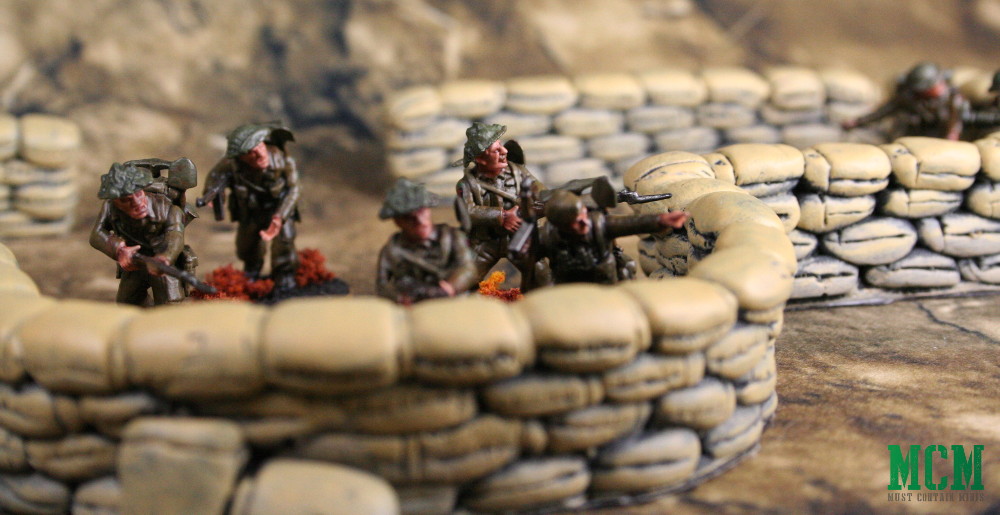 Of course, you will have seen more images of these models on this site as they are one of my favourite items to include in my Bolt Action games.
Sandbags in Battle Reports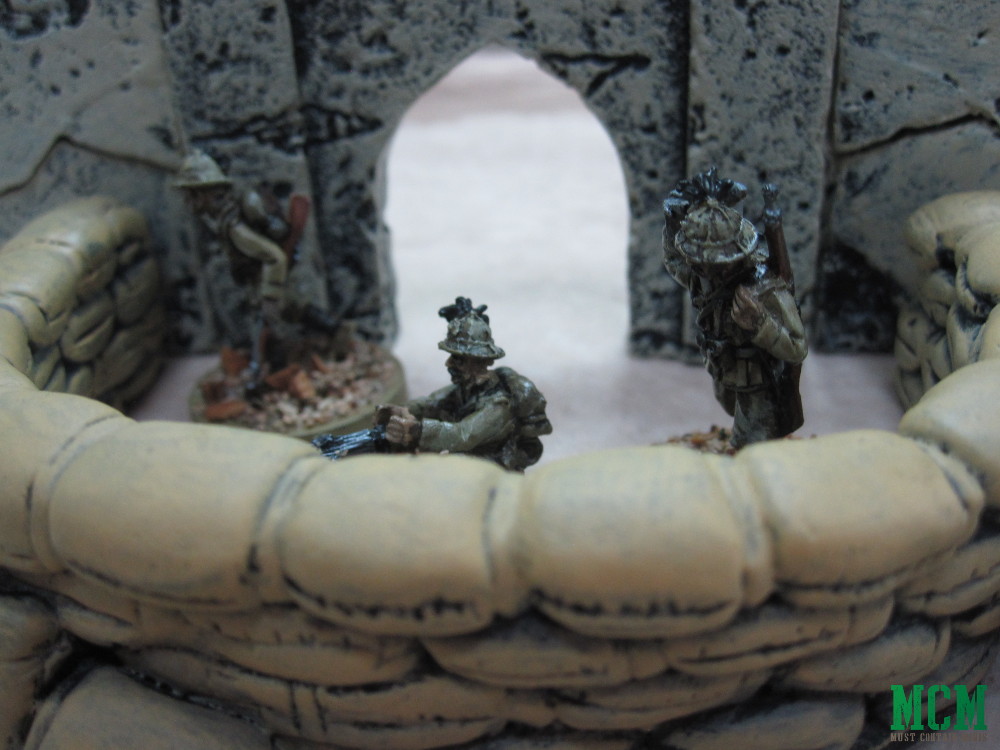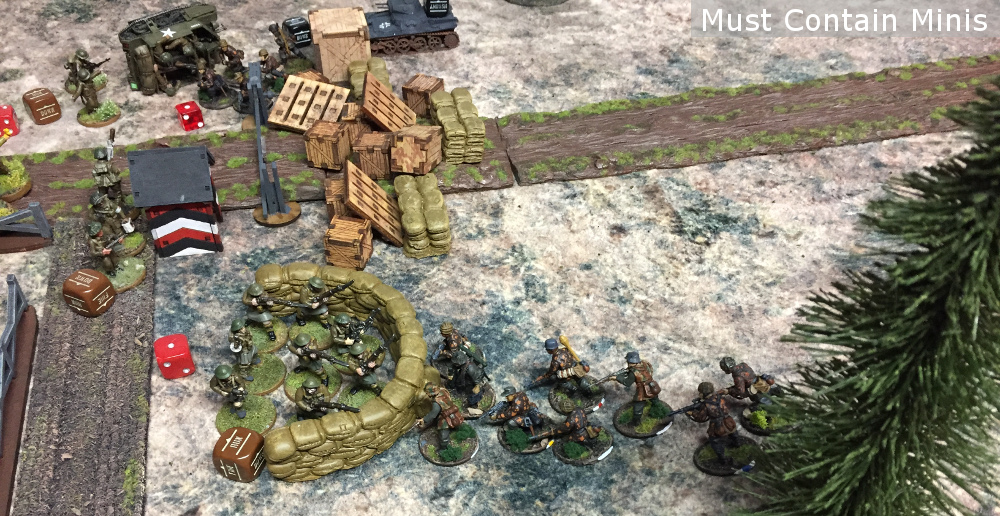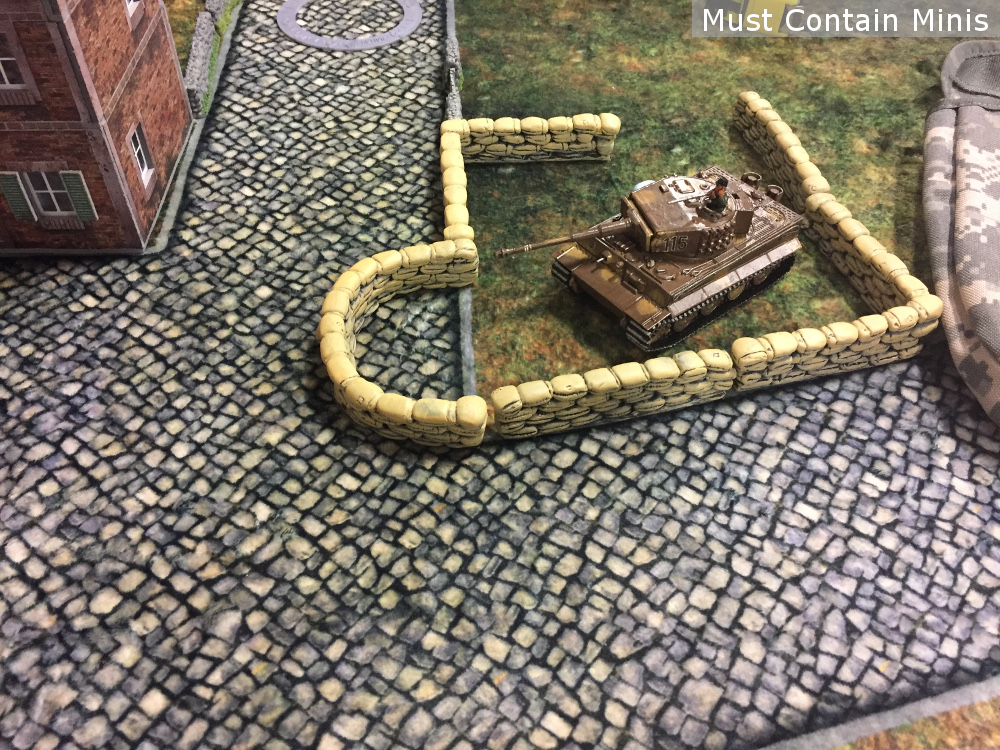 Wrapping it up…
Today's quick post is intended to give another look at some excellent terrain pieces by Six Squared Studios. If you see them at a convention, or live in North America, be sure to check out their stuff.
Until next time, Happy Gaming Everyone!!!