In this post, I take a look at my Spanish Marineros Unit by Firelock Games for Blood & Plunder. A friend hired Bill Kocher of Phoenix Games in Kitchener (Ontario, Canada) to paint these miniatures for me. Special thanks goes out to my friend for hiring Bill. Bill did fantastic work on these miniatures.
Special thanks also goes to Firelock Games for sending me these miniatures. They are very much appreciated.
Before getting into the pictures, I want to talk a bit about the Marineros. This unit of Spanish Sailors are excellent seamen and good in a brawl. Equipped with pistols, their ranged attacks are not as good as many of the other units, but still better than that of the Lanceros. Lanceros have no guns, just spears. The Marineros are also good with artillery and work well with your ship's cannons.
For anyone wondering, these miniatures are 28mm in scale, but I find them closer to 32mm. Interesting enough, you may recognize these miniatures from my recent Review of a 3D Printed Ruined Building.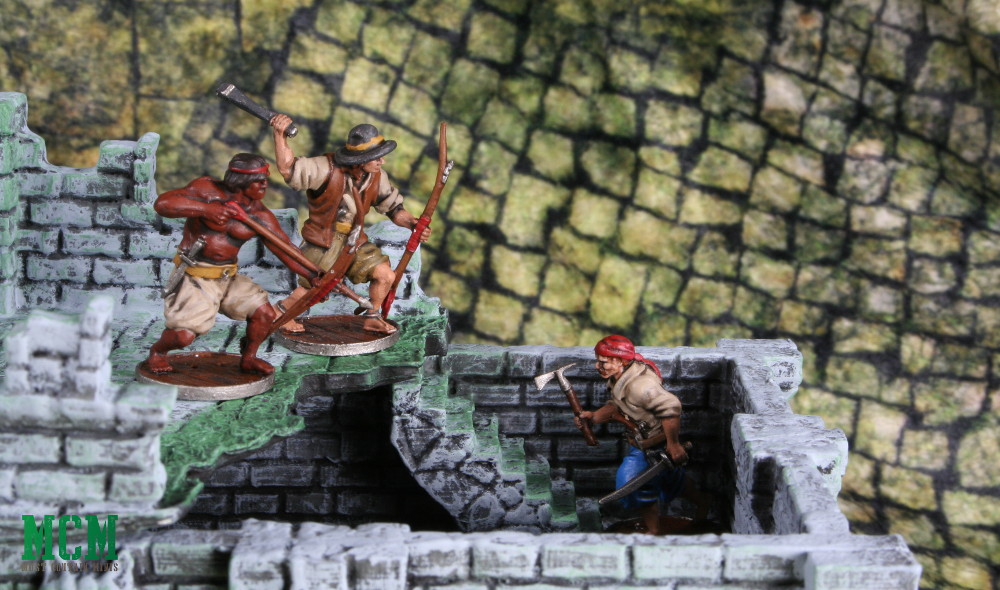 Now let's take a closer look at the miniatures.
Painted Marineros Miniatures
First off, Bill's work impressed me. Second off, don't carry these miniatures in a new style GW Skirmish case. They are too heavy for the bottom and they will end up clinking together. That is a topic for a future post, but please comment here if you have any preferred carrying cases for your Blood and Plunder Miniatures.
Of the four sailors that make up this unit, my favourite is the guy aiming his pistol.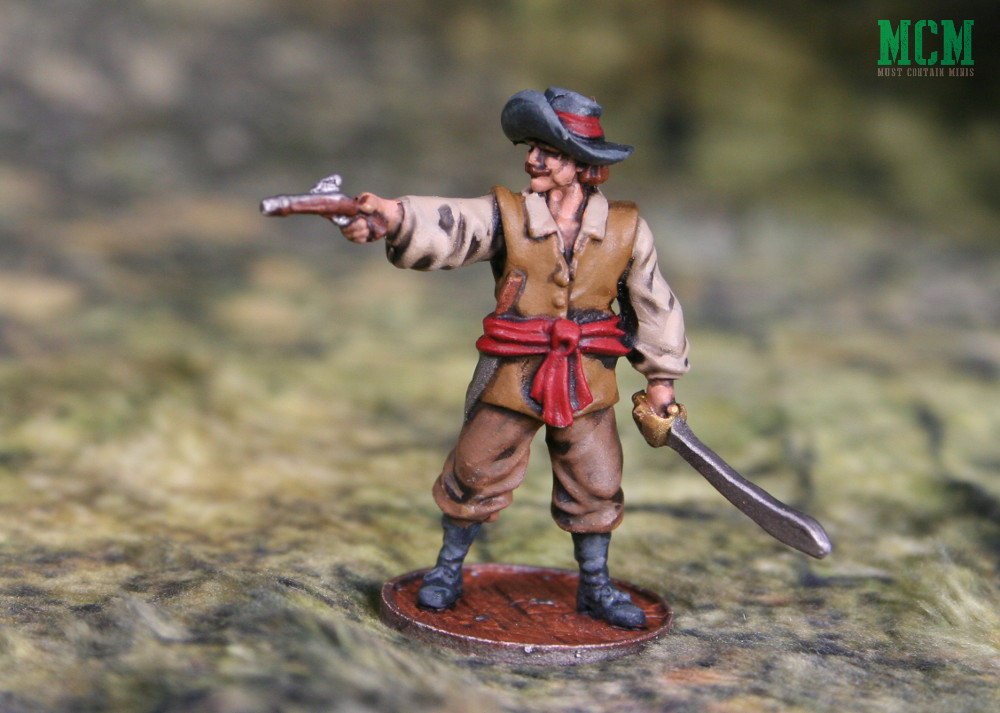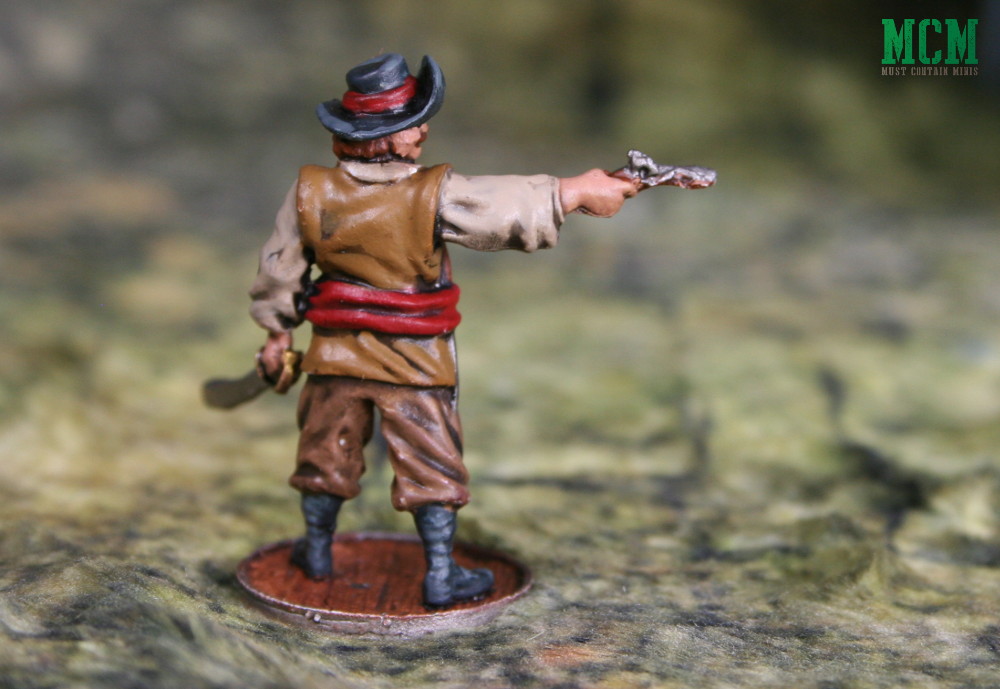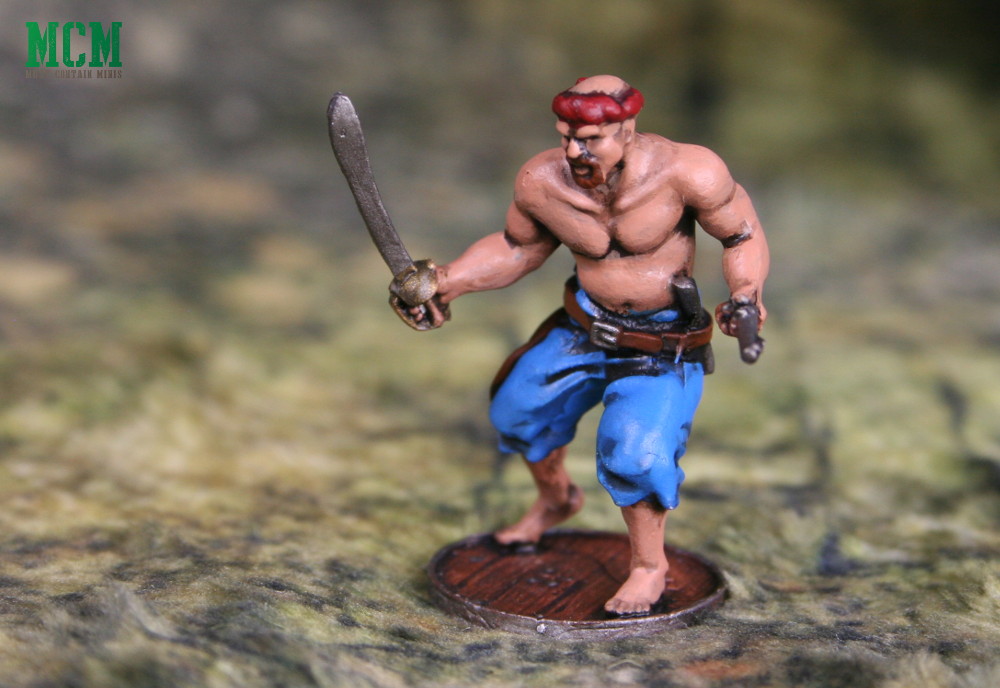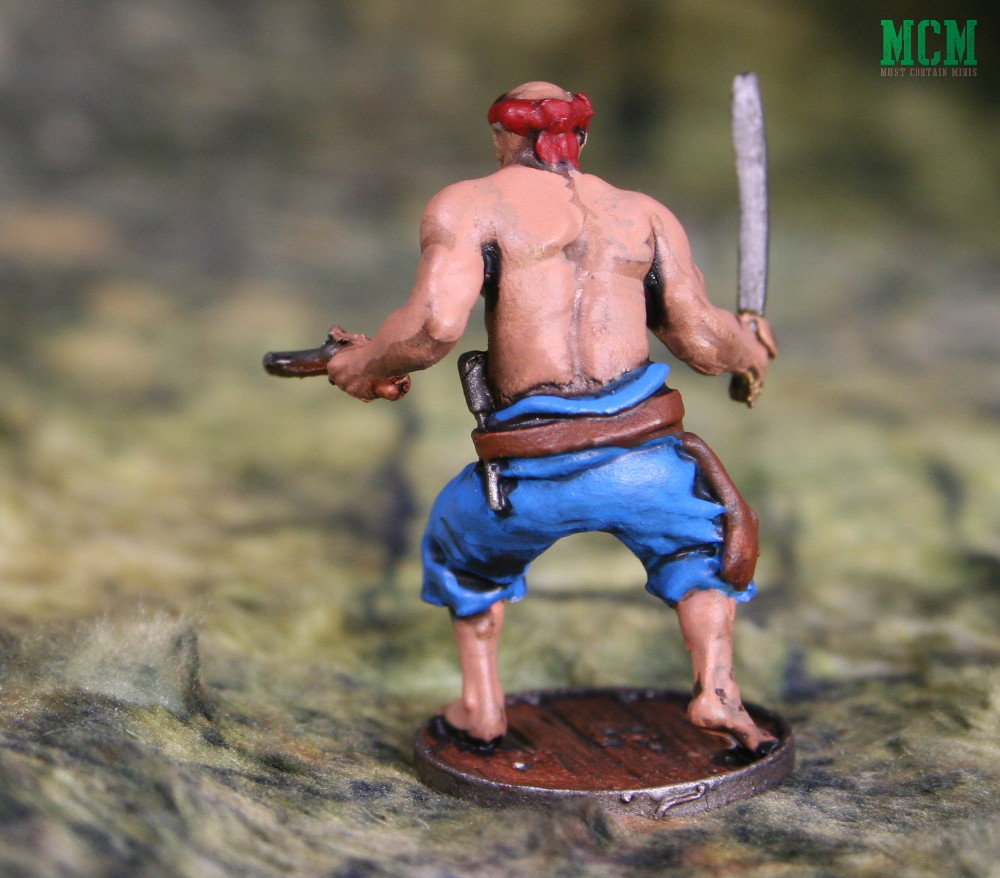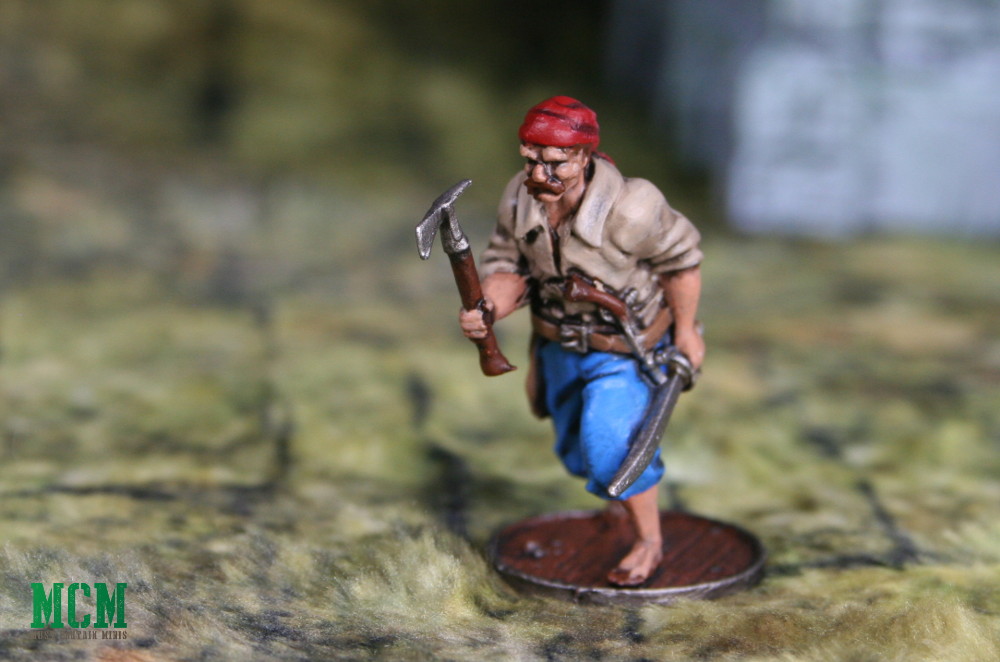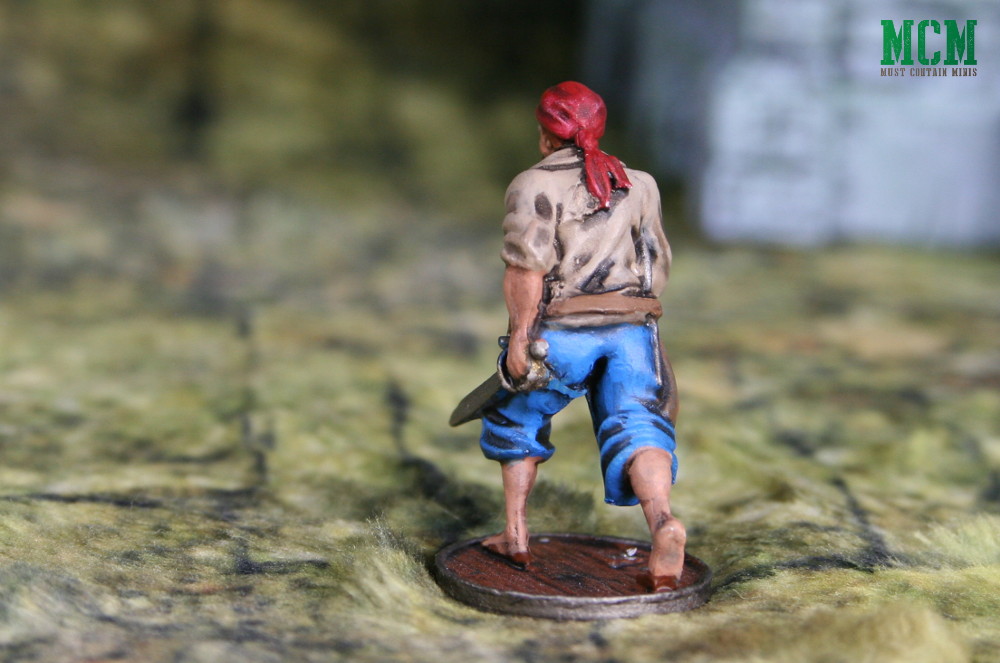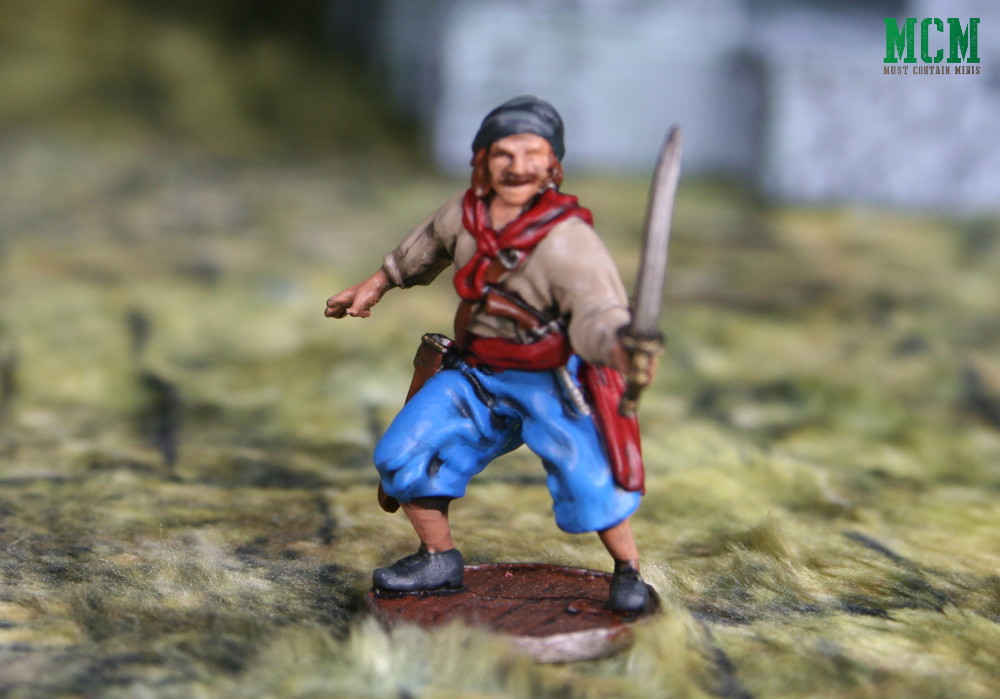 That last one really reminds me of this memorable character from The Princess Bride…
Overall, some great looking miniatures for this historical pirates game.
Wrapping it up…
Hopefully you enjoyed this quick showcase piece of Marineros Miniatures painted by Bill Kocher of Phoenix Games.
My friend had these painted up for me quite some time ago, but showcasing them was delayed due to me moving to a new house. Now that most of my stuff unpacked and I have one of the two miniature photo-studios that I have planned up and running, it is time to show these miniatures off. Expect to see more showcases from Must Contain Minis in the near future.
These miniatures are made by Firelock Games. Thanks goes out to them for sending these along to me.
Until next time, Happy Gaming Everyone!!!