In this post, I review a ruined building by Six Squared Studios. This building, in particular, I believe is a prototype and 3D printed by the company. It is not available on the internet yet; however, I do believe you can get this item if you see them in person at a convention.
One of the things that I love most about terrain is how you can use it for a variety of games. This piece specifically would be good for Frostgrave, Bolt Action, Blood & Plunder and a whole host of other wargames. Heck, I bet you could even use it in 40K or Age of Sigmar if you wanted. Now, let's take a closer look at the model.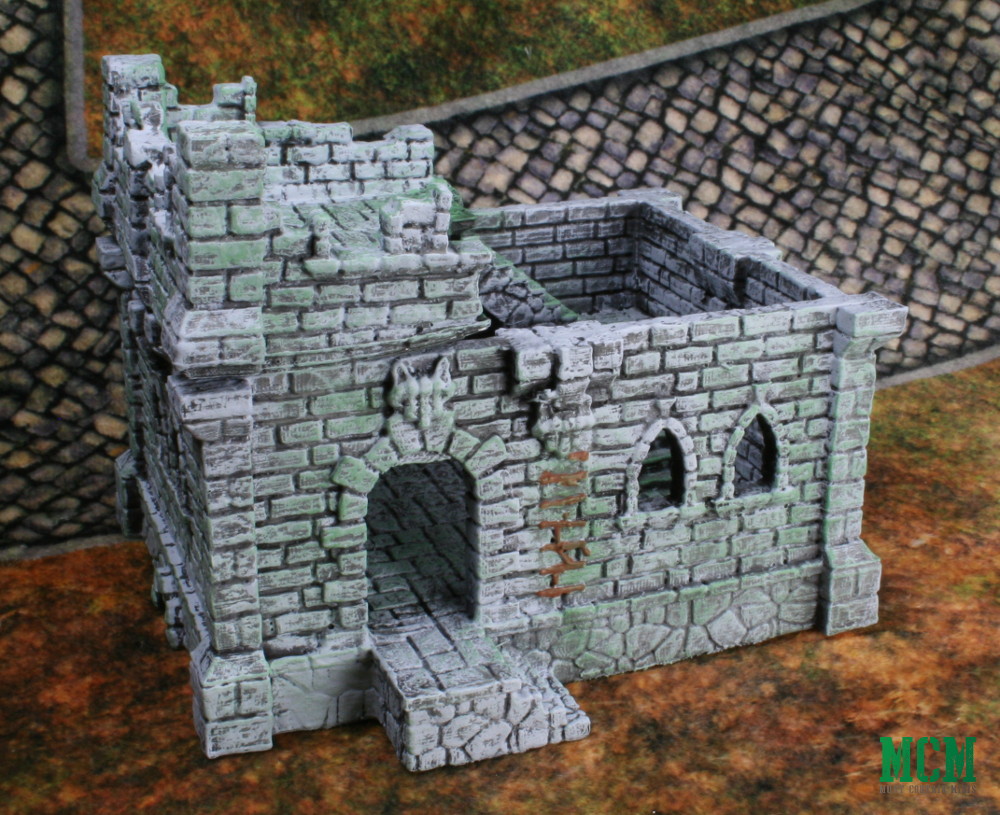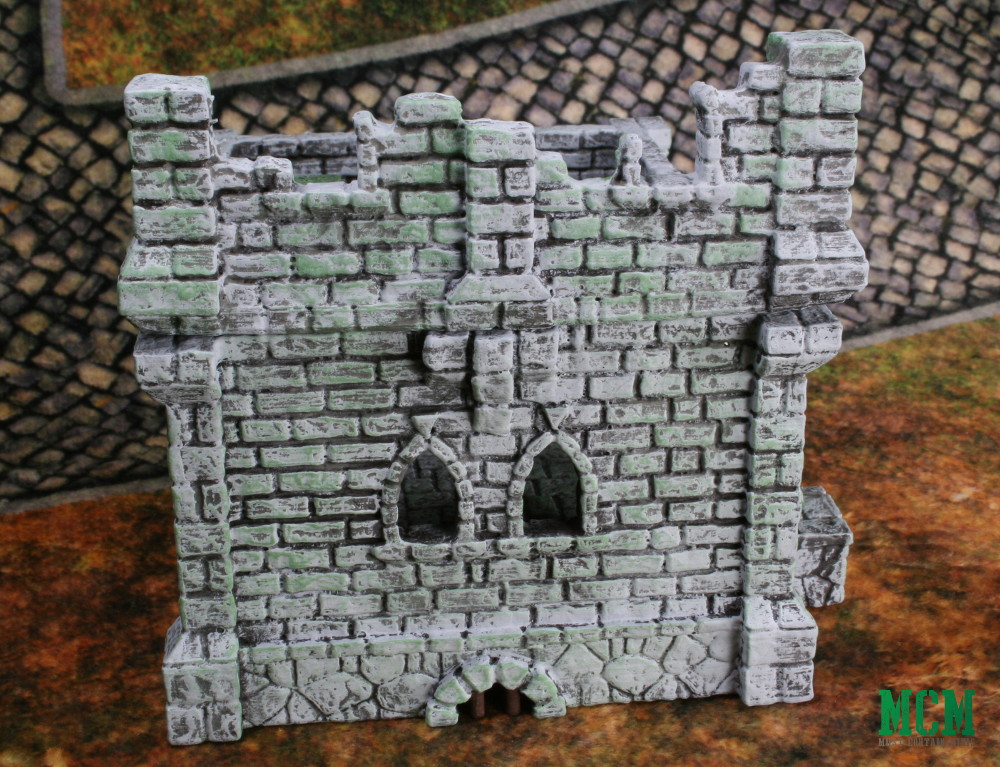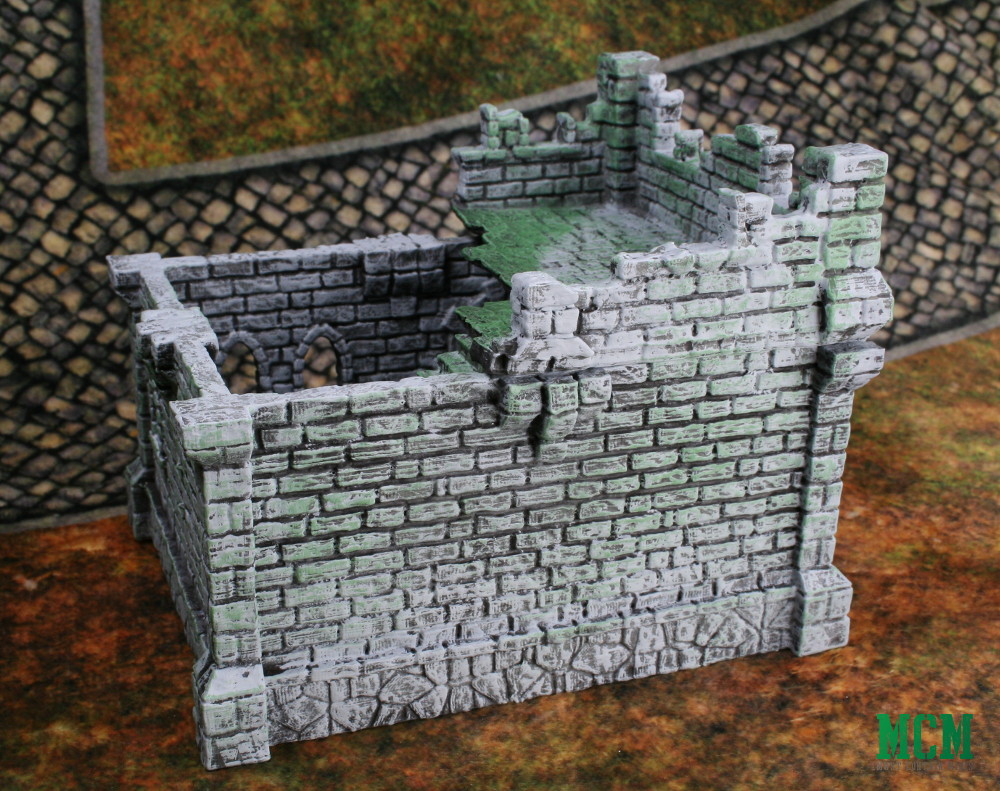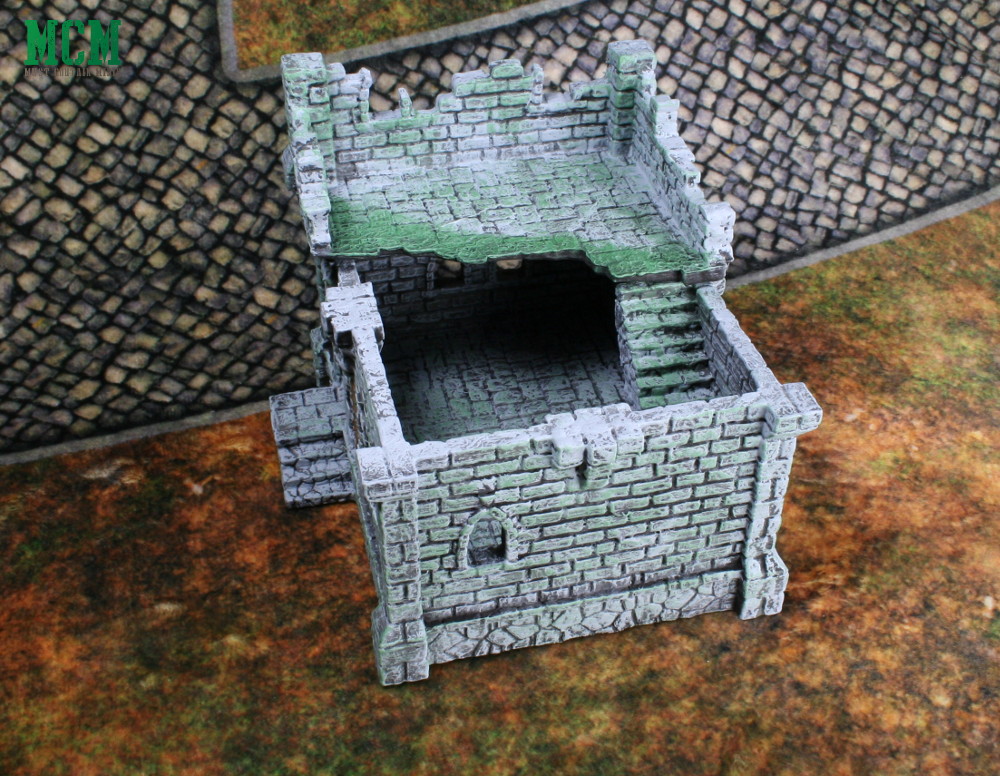 Overall, I really like this building. It came as two separate pieces and feels sturdy.
Painting the Ruined Building
I found this building very easy (and quick) to paint. The grooves are deep so it takes to dry-brushing very well. I started by priming the model with Gesso followed by a lot of quick dry-brushing. Almost all of the colours I used were made by Ceramcoat brand paints (a cheap craft-store paint). I started by painting the whole model black and dry-brushed Hippo Grey on top of that. I followed that up with a coat of Dolphin Grey and some random spots of Greenisle. The bars on the side of the building I painted with Vallejo Panzer Aces 302 (Dark Rust). I also used a little bit of brown to paint the ladder type pieces on the front of the building.
The Building in Bolt Action
This building looks to be a nice piece for Bolt Action. Below are some showcase pictures of my British army miniatures in the building.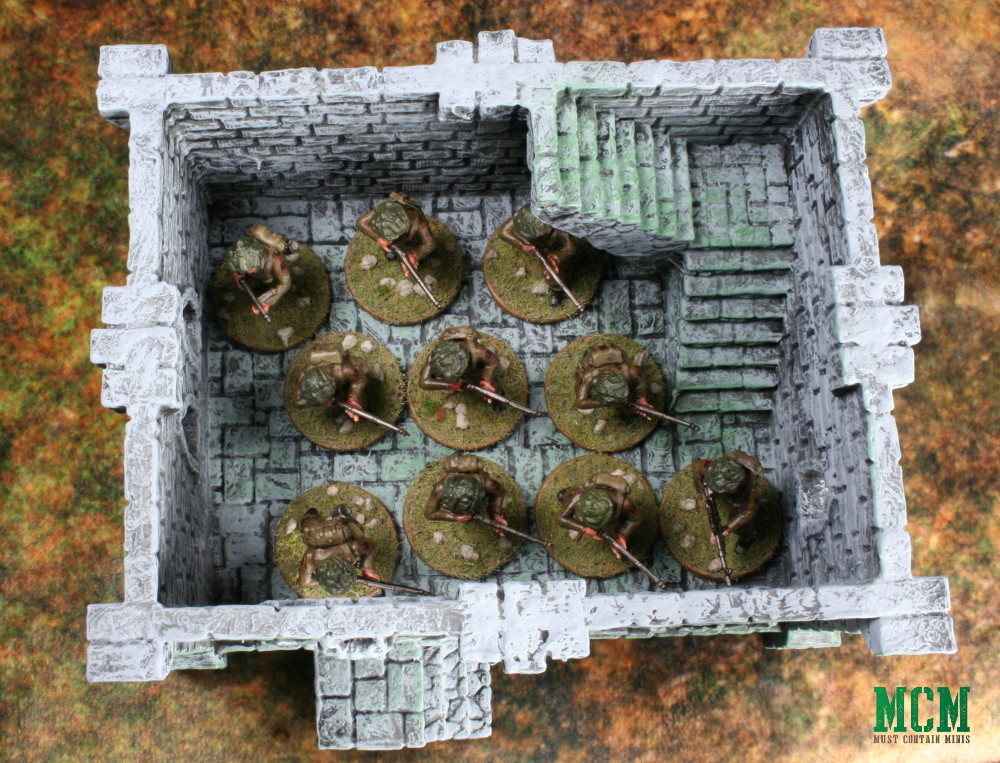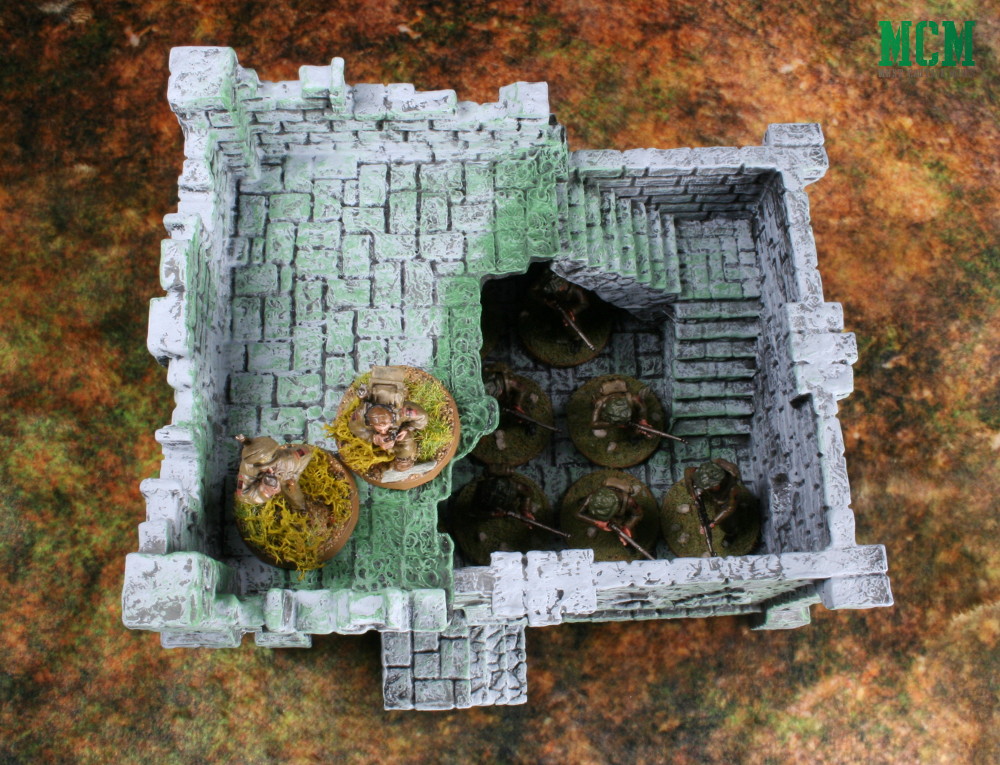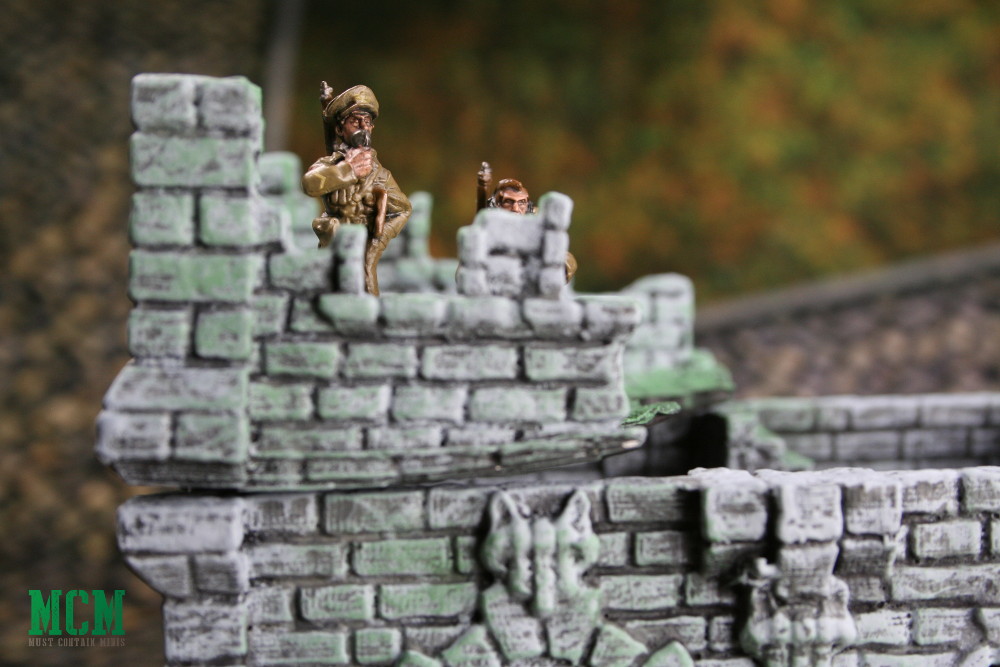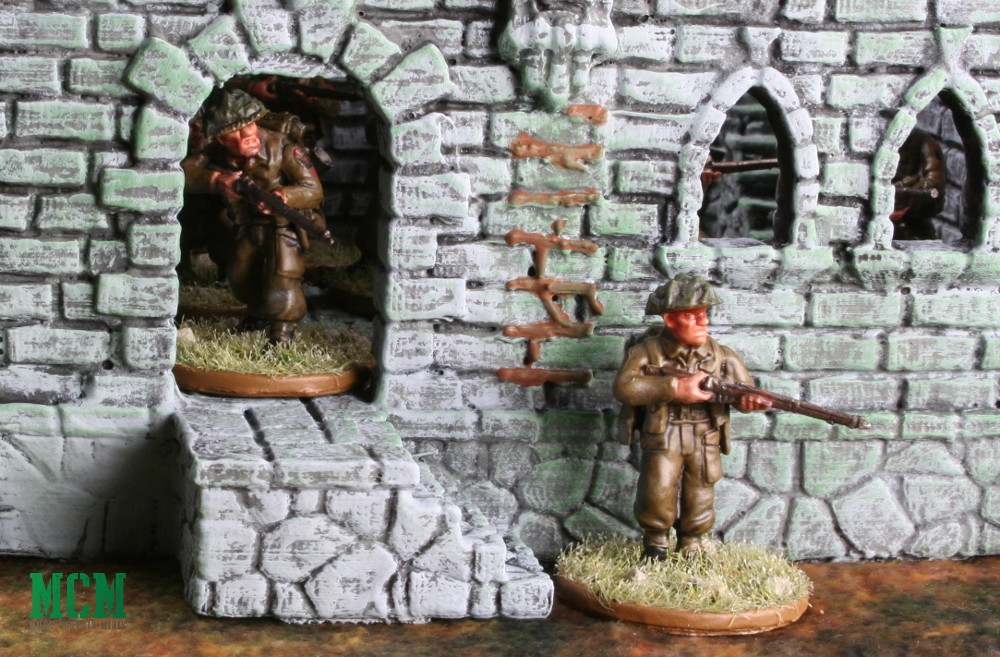 In terms of scale, this building is nice. I actually like my buildings to be on the larger and the fact that you can fit a full 10-man squad inside the building is a bonus. If you are familiar with Bolt Action terrain, below is a size comparison between this model and the Wrecked House by Warlord Games.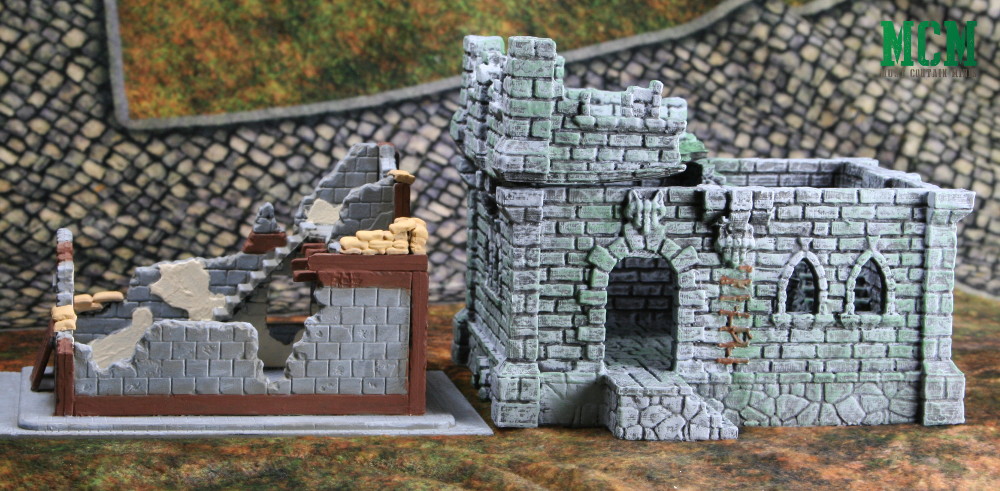 The Ruined Building in Blood and Plunder
I am having fun with this 28mm ruined building review. Below are images of how the building looks with 32mm Blood and Plunder Miniatures by Firelock Games.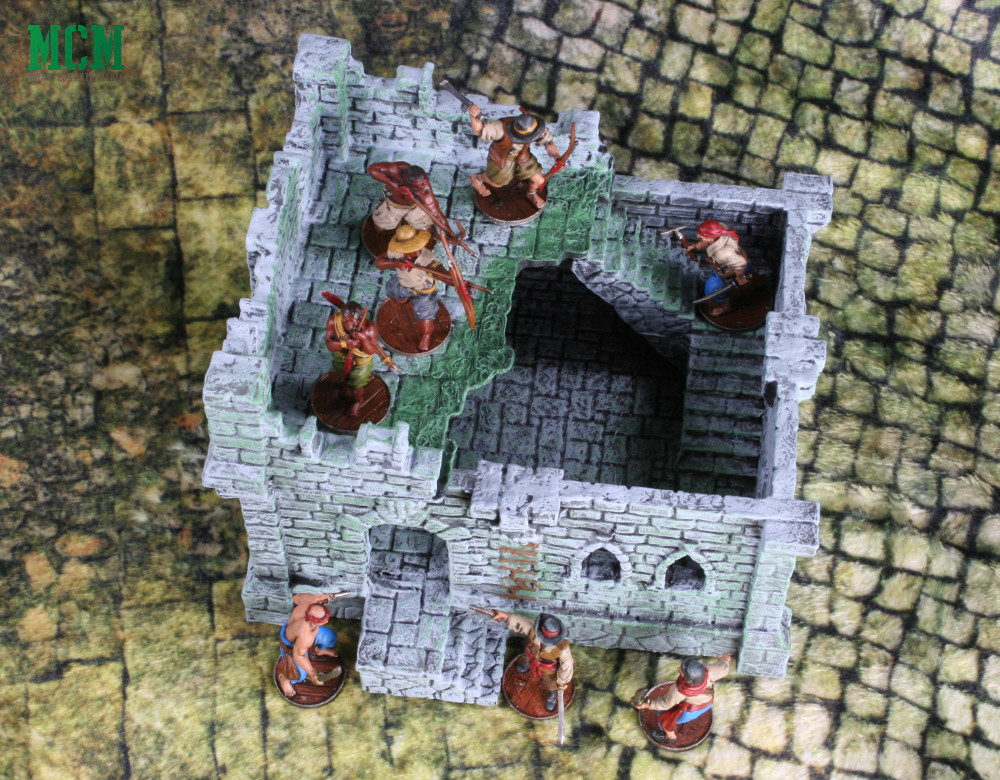 Blood & Plunder remains one of the prettiest games I have ever seen. Check out how nicely these model's eye level shots turned out. The guys at Firelock Games take a great deal of effort to make their models look really nice.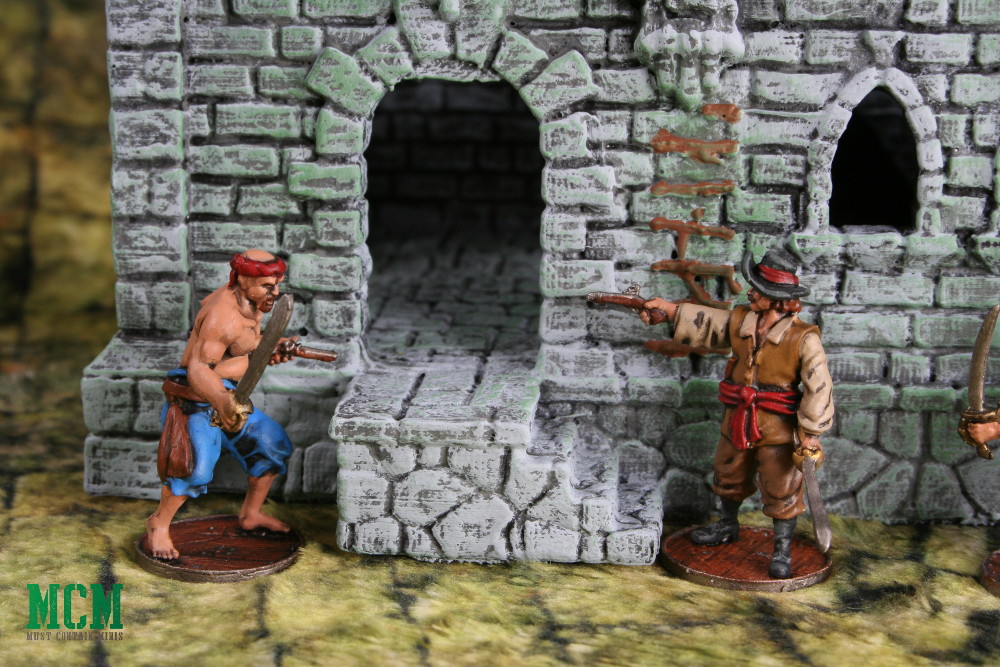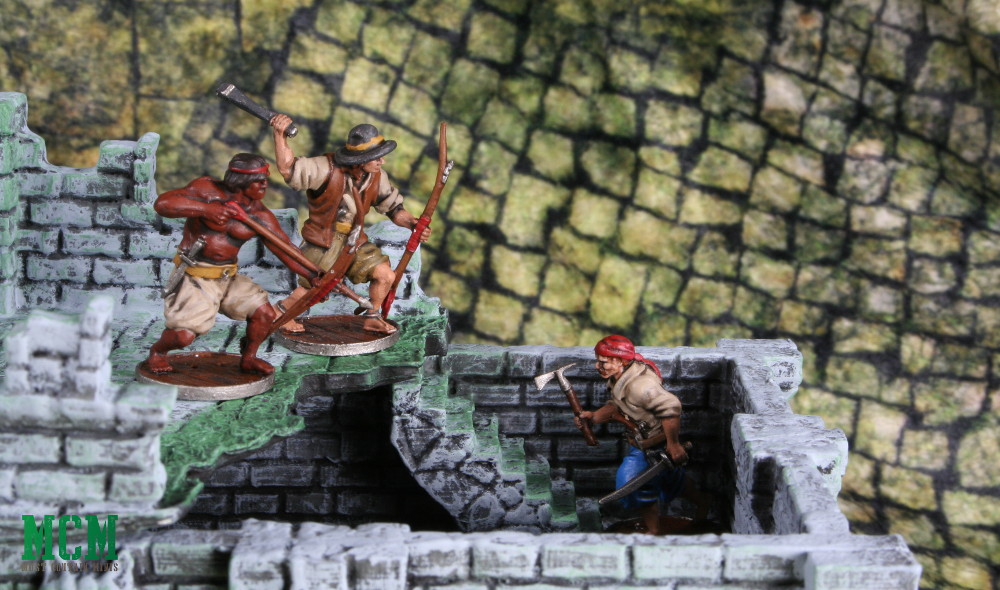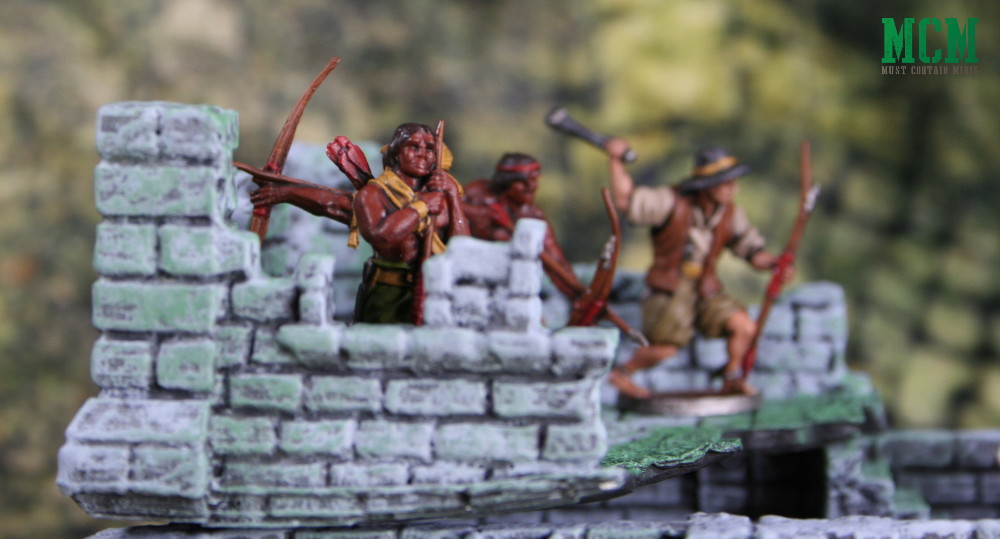 Don't those images look great? My friend Brenden had those Blood & Plunder miniatures painted up for me and they look fantastic! Thanks Brenden.
My One Criticism
Overall, I really like this piece of terrain. It is easy to paint, feels durable and looks good on the table.
My one criticism is that there is a bit of a warp in the model I bought. I think this is because I might have bought a prototype, but I am not 100% sure. If you haven't noticed before, below I point the flaw out.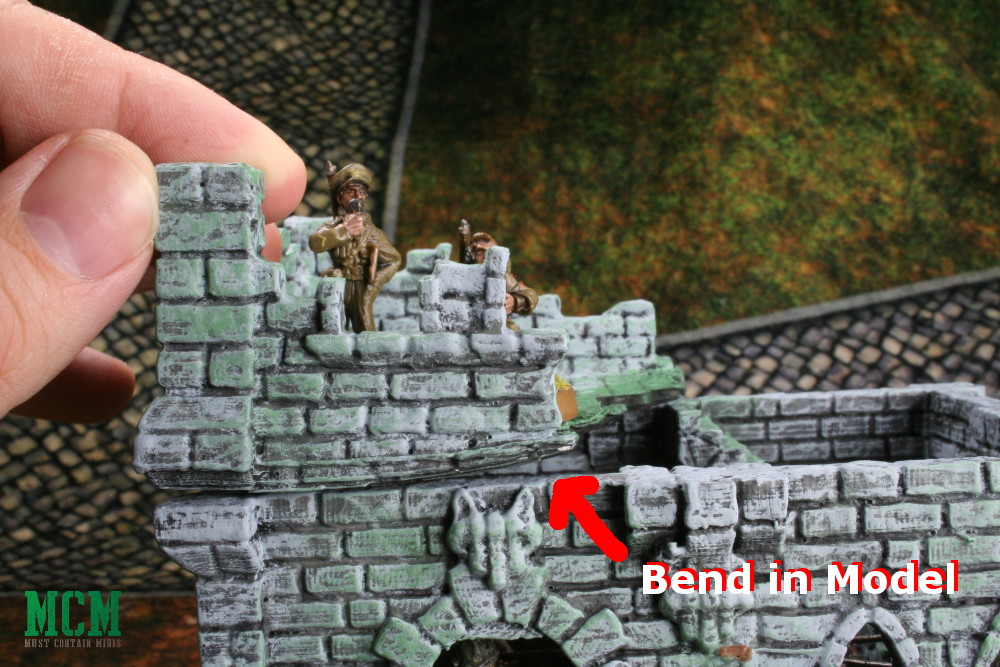 Wrapping it up…
Hopefully you enjoyed this ruined building review. This piece of terrain by Six Squared Studios is a fine model. I don't recall the price I paid for this model, but I remember it was very reasonable. Although it is not available on the website yet, if you see them at a convention, you might be able to buy yourself a copy.
Until next time, Happy Gaming Everyone!!!