This post is to inform you of a contest happening on another website. The people at Blood and Pigment, a blog focusing exclusively on Blood and Plunder by Firelock Games, are running a photo contest. In this contest, you can win some real 17th century treasure!
That's right. You can win some of these coins below.

To win, submit up to 10 of your Blood and Plunder pictures to them before the June 30th (2020) deadline. More details are below.
Update (July 7, 2020): The winners have been determined. Head to Blood & Pigment to see the winners.
As a note, the captain picture above is from my miniature showcase article of a well painted Captain Morgan by Andrew Claessens.
How to Win
Below, I give a quick summary of the contest details. For more information, or to submit your entry, head to the contest page on the Blood and Pigment site.
You can submit until June 30, 2020
Submit your entrees by email
The photos need to be of Blood and Plunder miniatures and/or ships
The file should be a png file or jpg file at least 600 by 400 pixels in size
You can submit up to 10 photos into the contest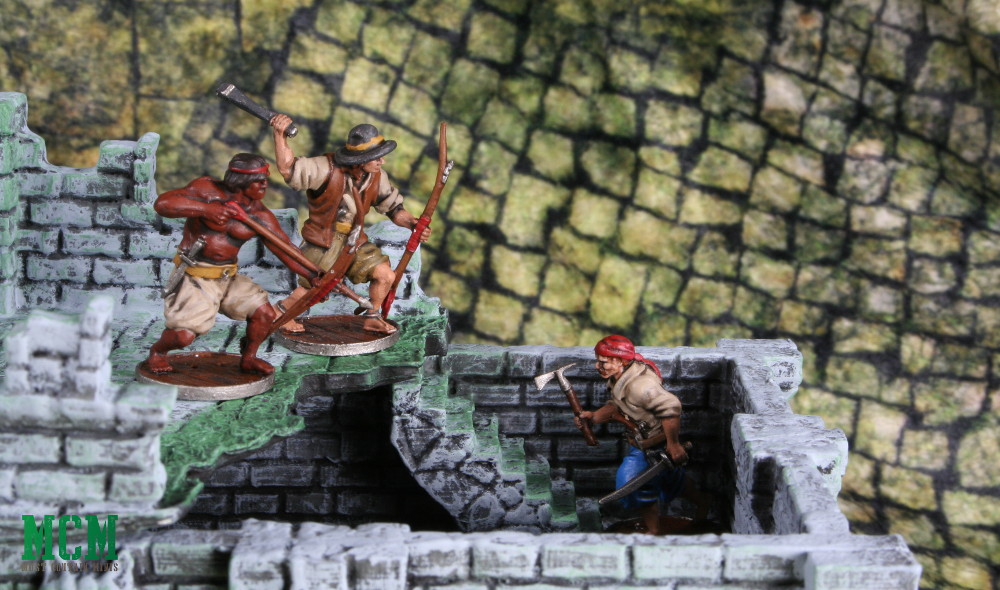 Some of the fine print…
Your images may be used on their website for future posts
They plan to do a blog post showcasing the top pictures from the contest
They can credit you with the photos if you wish
The website especially needs entries of French and Dutch faction photographs – my guess is to help with their future posts
Wrapping it up…
If this contest is something that interests you, grab some Blood and Plunder models and get your camera out!!! Head on over to the Blood and Plunder Photo Contest Page to try and win yourself some loot from Blood and Pigment.


If you don't have any Blood and Plunder stuff, you can purchase it from select retailers, Firelock Games, or Amazon fairly easily. Unfortunately I can't comment on delivery times due to the complications surrounding COVID-19.
Finally, for anyone that got this far, I bet that you would be interested to know that Blood and Plunder now has solitaire rules available. Be sure to check those out if you are into the game.
Until next time, Happy Gaming Everyone!!!
Update (July 7, 2020): The winners have been determined. Head to Blood & Pigment to see the winners.