In this post, I showcase a Painted Captain Morgan Miniature for Blood and Plunder. The guys at Forbes Hobbies painted the two miniatures in this post for me. Specifically, Jeremy Cada painted the ship and Andrew Claessens painted Captain Morgan.
Firelock Games manufactures both of these models for their game, Blood & Plunder. Blood and Plunder is a 28mm / 32mm historical pirates game where you and your crew actually sail tall ships during the age of piracy in the Caribbean. The game is a lot of fun and the models are probably some of the best looking minis that I have seen. On the table, their game is stunningly gorgeous!
The purpose of this post is simply to show off a really well painted miniature.
Now, let's take a closer look at Captain Morgan as painted by Andrew Claessens.
The Captain on a Ship
Here are a few shots of Captain Morgan on a sloop.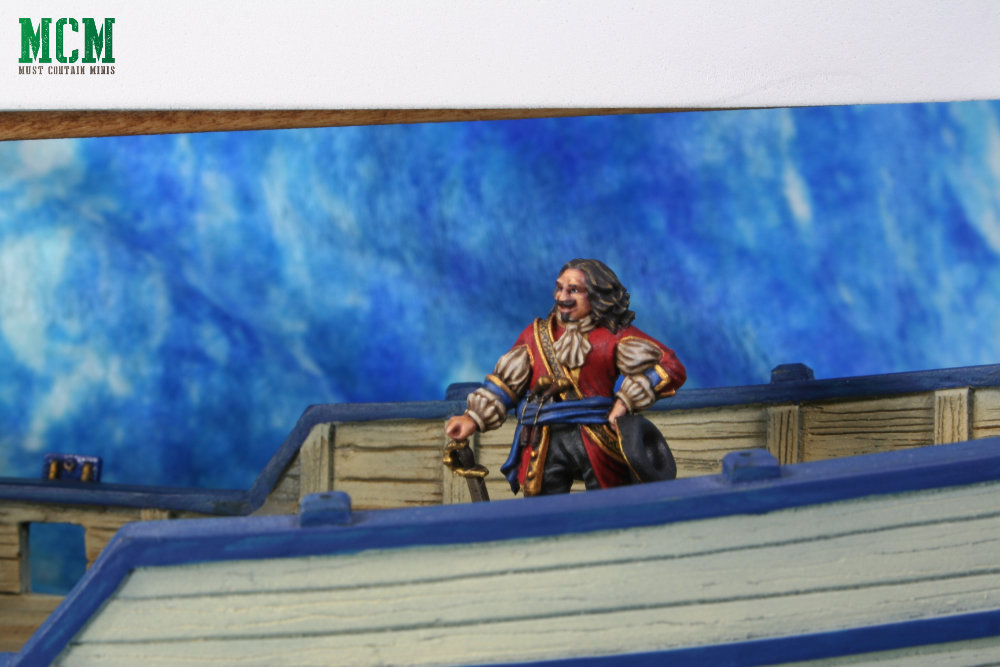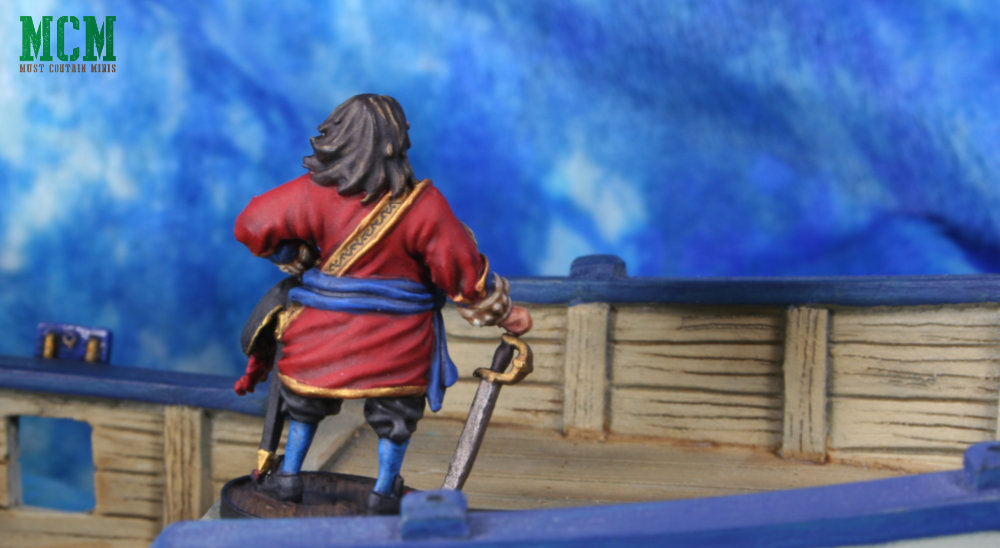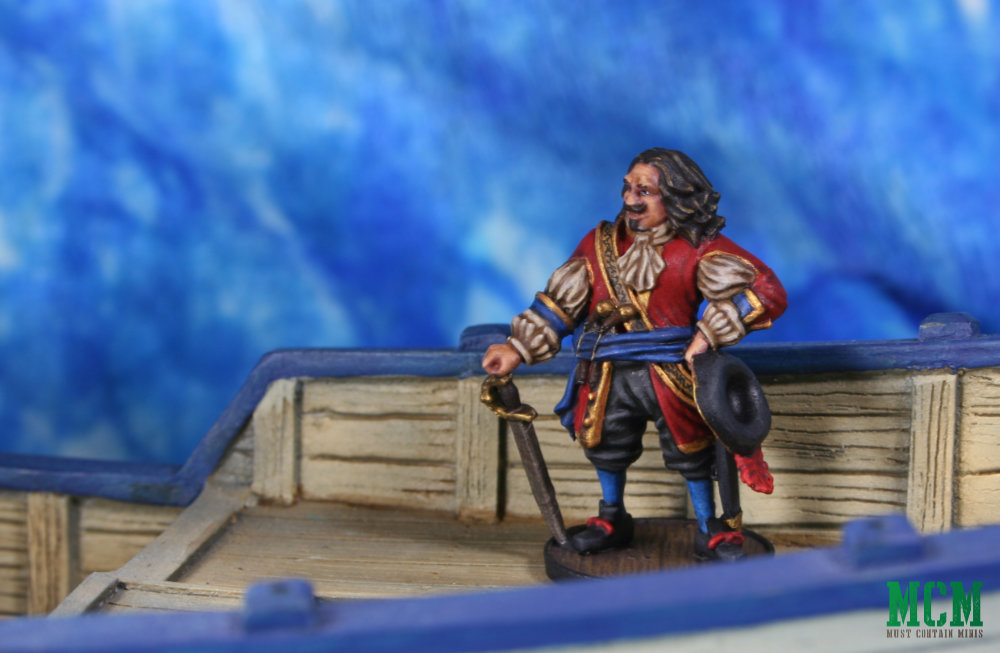 Morgan in the Jungle
Not all of Blood & Plunder takes place on the sea. Some of it takes place on land. In these photos, I have Captain Morgan exploring the jungle.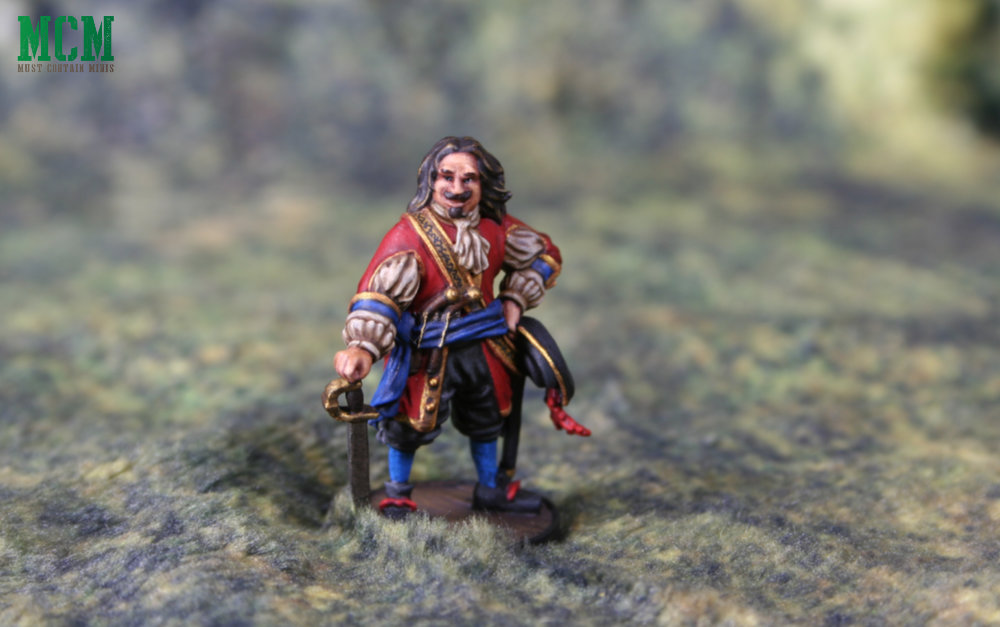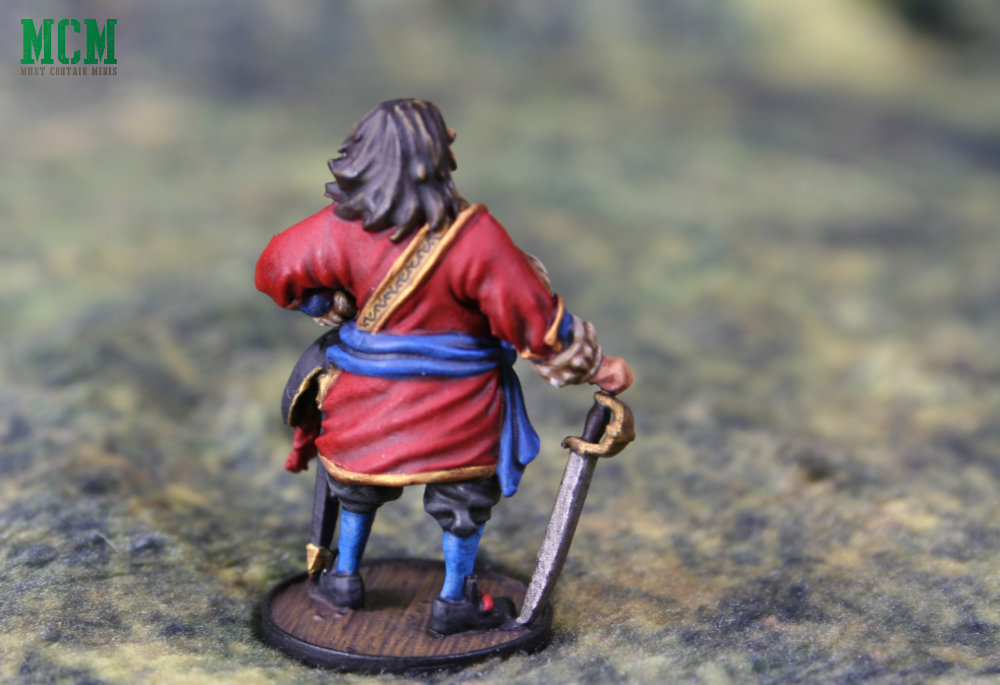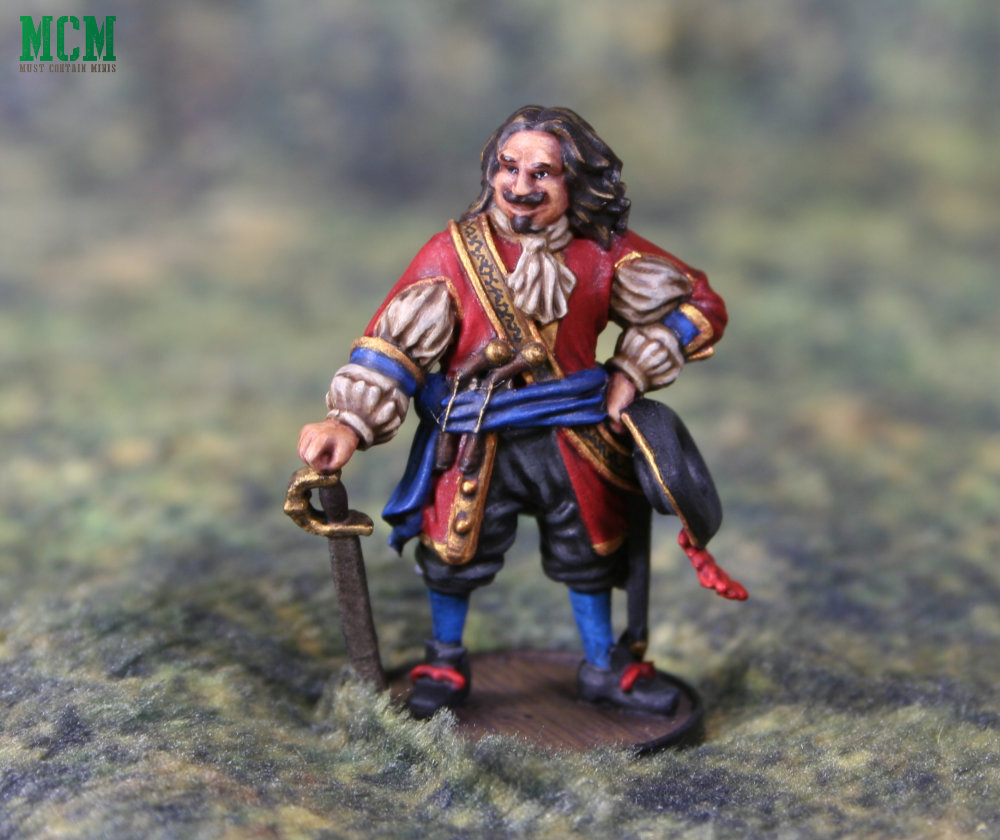 Captain Morgan in Blood & Plunder
Captain Morgan is a very powerful character. In fact, he is the most powerful Legendary English Commander in the Core Rule Book. They even dedicate an entire page to him discussing his background, but his rules sum up to a single card.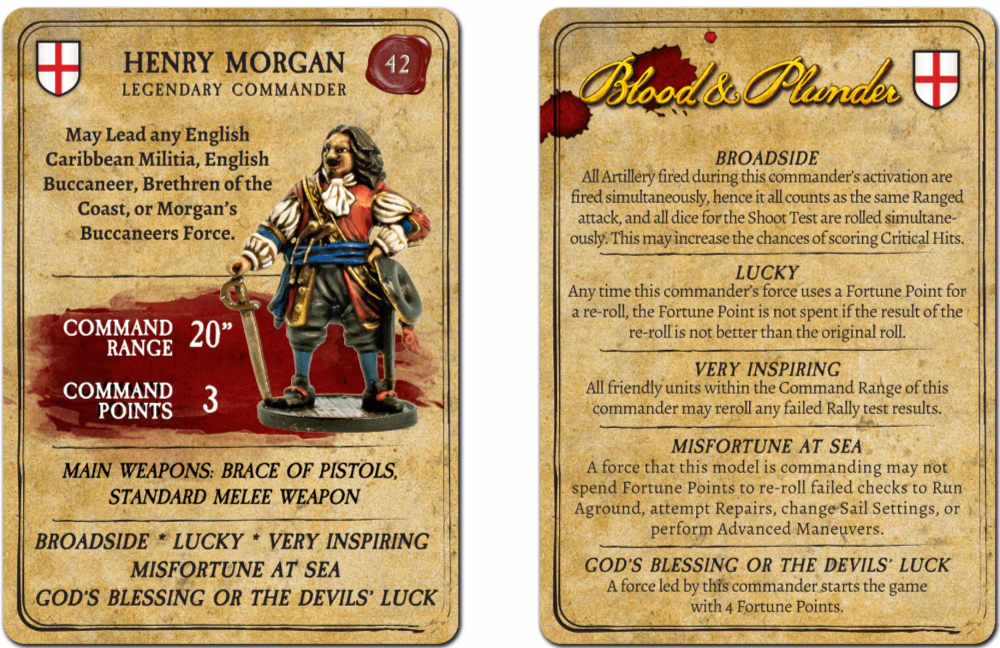 Yes, he comes in at a whopping 42 points!!! To put that into perspective, a 25 figure starter box clocks in at 100 points. Your typical Commander comes in at 0, 15, or 25 points depending on if they are "untested," "experienced," or "seasoned." That means that this Captain is a huge points sink should you choose to take him.
That said, his benefits are great too. You can read most of them on the card above, but that command distance of 20″ is very helpful. The generic commanders have just one or two command points with a command range of 4″ to 16″ depending on their level.
For those that have not played Blood & Plunder, Command Points give you extra actions for your force when you activate your commander. The Command Range is maximum distance away the unit you are giving a command can be. Command points and range are very handy features to have when you play this game.
Wrapping it up…
Andrew Claessens did an absolutely fantastic job painting up this miniature for me. This model is produced by Firelock Games for their game Blood and Plunder. An excellent game that looks gorgeous on the tabletop!
Special thanks goes out to him, Jeremy Cada, Forbes Hobbies, and to Cigar Box Battle. I used Cigar Box Battle Mats as the background of these images. They photograph well and look excellent on a gaming table. For those interested, the guys at Forbes Hobbies do take commission work.
Please feel free to comment on this page on your thoughts of the model.
Until next time, Happy Gaming Everyone!!!