While at Sword and Brush 2019, I took a number of pictures from their Painting Competition. I am guessing that they had a couple hundred entries and in this series of posts on Must Contain Minis, I showcase my favourites. This time, we take a look at another Bust by Nutsplanet. This one is called "Mother of Dragons," and I sense a heavy Game of Thrones influence on this figure. Johnathan Ho painted this bust up for the competition.
As a side note, I also have an interview with Johnathan Ho about this model on Must Contain Minis. Be sure to check that out too.
Now, let's take a closer look.
Daenerys Targaryen
House Taragaryen once ruled Westros. Her father, King of Westros, was killed by Jamie Lannister and the last remaining members of  family were sent into exile. In her life of exile, Daenerys Targaryen married a Warlord (who died), raised an army of ex-slaves and became the mother of three dragons.
While she was against slave masters, she became a very heavy handed ruler.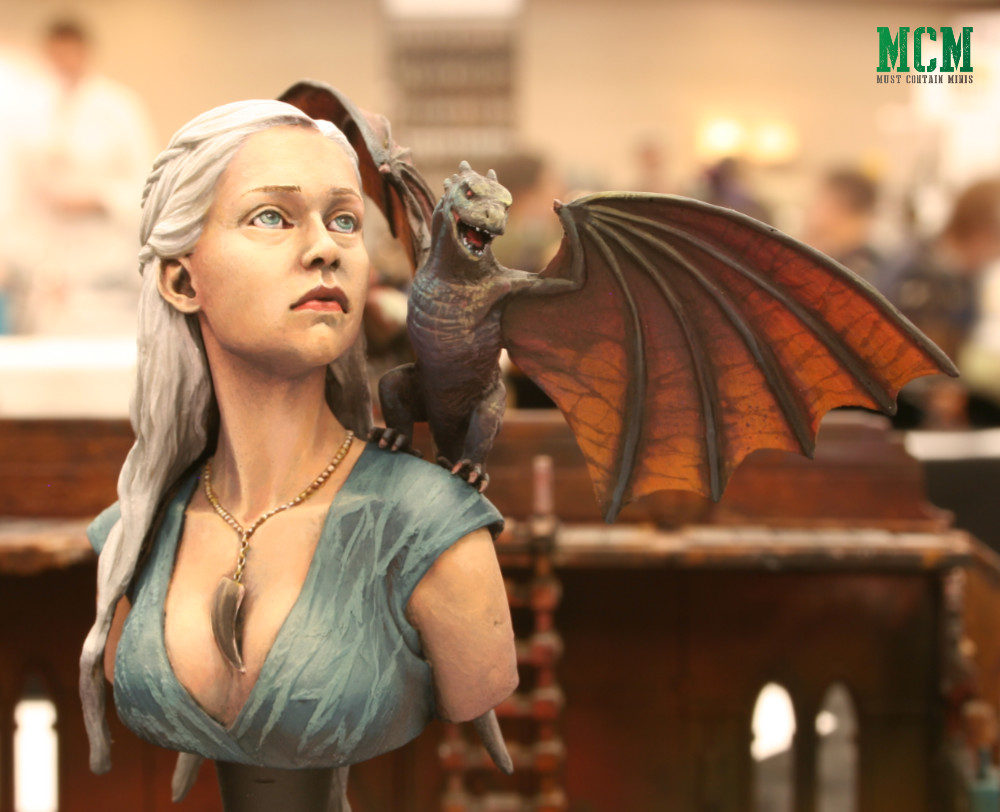 Wrapping it up…
As stated in my other posts about Sword and Brush, the models at the painting competition were absolutely stunning! While I tend to paint to a lower and quicker standard, I can certainly appreciate the hours that go into painting a model like this.
Fantastic work Johnathan Ho! The details in this model are superb. Check out the wings of that dragon even!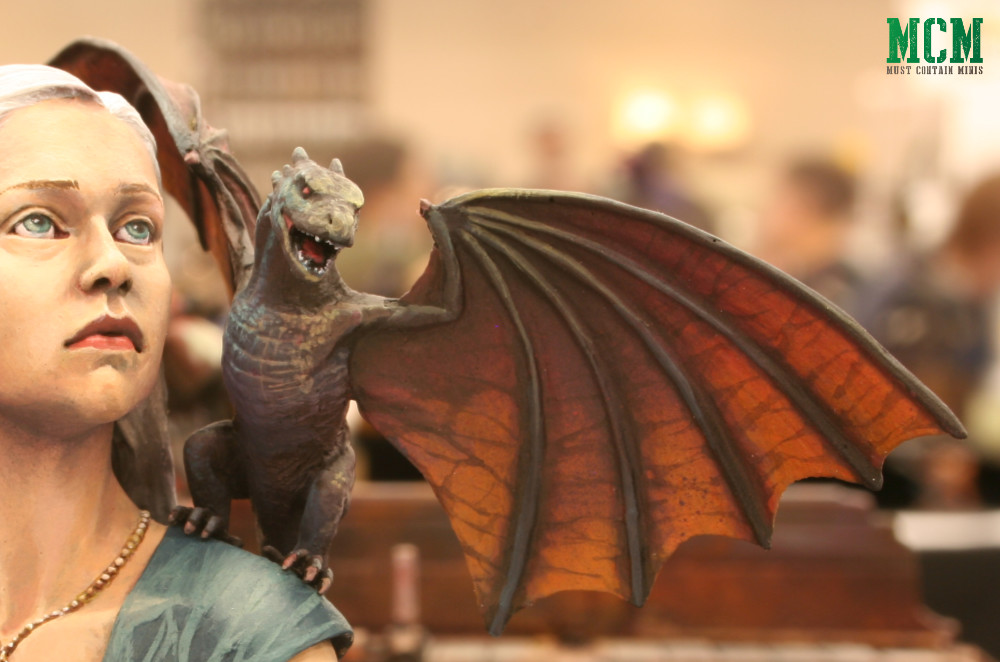 Again, if you want to learn more about the painter of this model, I have a separate interview article about this bust.
Finally, be sure to check out my Wrap Up Article gathering together every single Sword and Brush 2019 article that I wrote.
Until next time, Happy Gaming Everyone!!!