The Kriegsmarine E-boat (or S-boat to the Germans) is the Motor Torpedo Boat of the German's side during WW2. In this post, we take a look at a group of E-boats as speed painted by Tony Stapells. Now, Tony also painted the Vosper MTB in our earlier post.
In case you have not heard of Cruel Seas, it is a 1/300 (6mm) scale naval game put out by Warlord Games. This game focuses specifically on the action between motor boats during World War 2. The miniatures showcased in this post come from the [amazon_textlink asin='B07LBX2VHC' text='Cruel Seas Starter Set' template='ProductLink' store='mustcontainmi-20′ marketplace='US' link_id='b896a770-1247-46dc-82c1-7ca5f51b8305′].
Now, let's take a closer book.
The Kriegsmarine E-Boat
The Kriegsmarine E-Boat is actually an S-Boat. The Allies named it an E-Boat standing for "Enemy Boat." In Germany, it was known as the S-boat. The "S" stood for "Schnellboot," which means "fast boat." The boat itself measured in at 114 feet long, almost 17 feet wide and could travel at just over 50 miles-per-hour. During WW2, these boats took out a number of ships – including 12 Destroyers. In Cruel Seas, they make for a fearsome adversary.
A number of variants existed. In Warlord Game's Kriegsmarine S-Boat Box (and the starter for that matter) you get the parts to build ships of two types.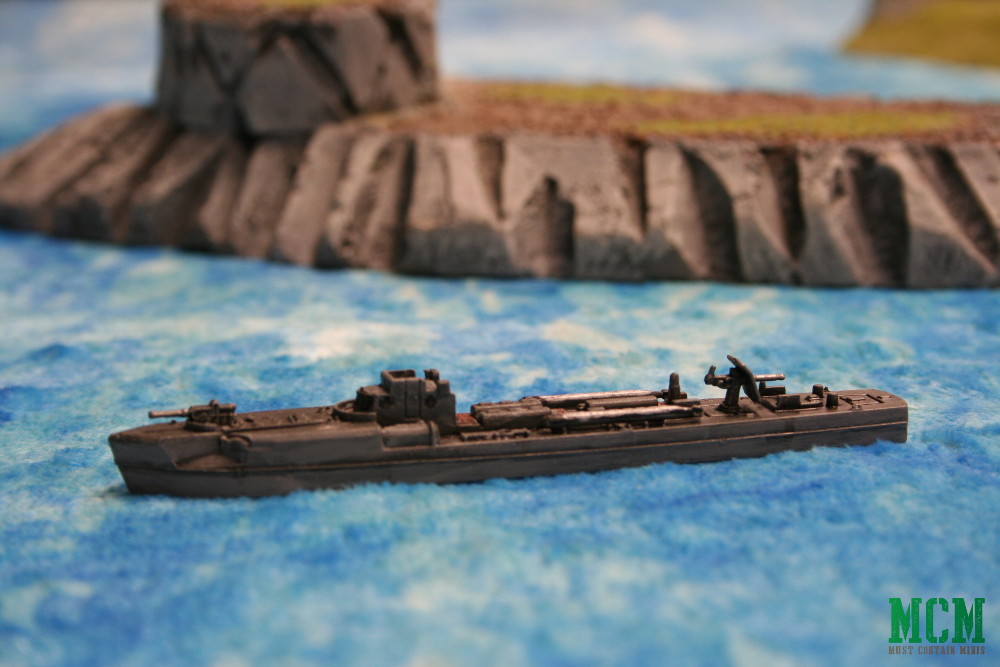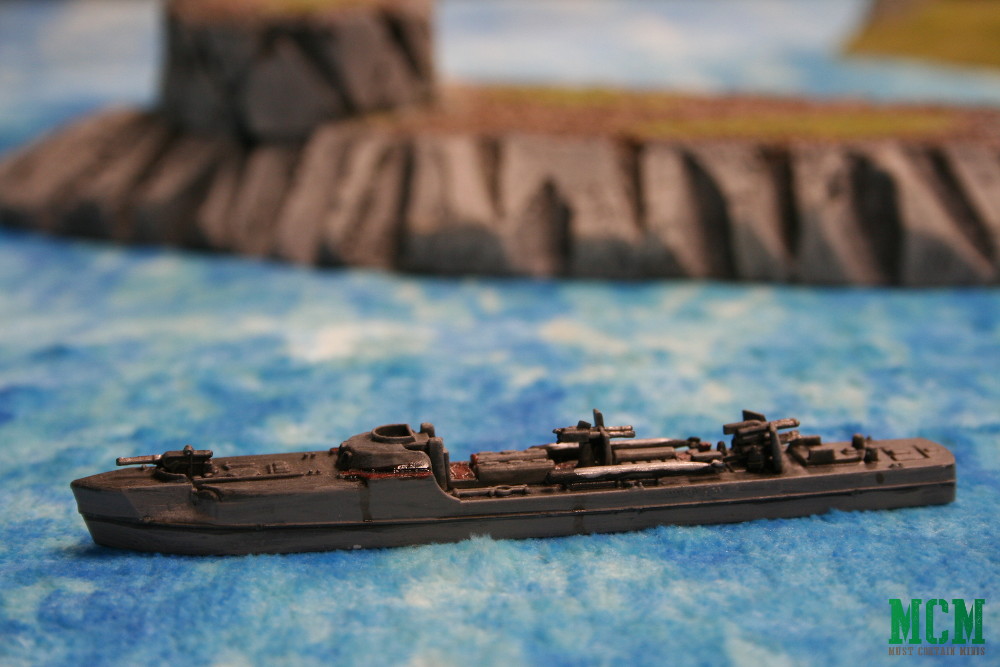 Both of the ships look great, but I got to say that I like the look of the S-100 better than that of the S-38. How about you?
In battle and in the game, I am told that one E-boat are worth about the same as two Vosper MTBs. I have not yet played myself, so I do not know the validity of that statement, but I would not be surprised if it is true.
[amazon_link asins='B07LBZ88WQ,1911281461,B07LBYJ8W6,B07LBYC5NJ,B07LBX2VHC,B07LBY648K,B07LBZ9974,B07LBMPJSL' template='ProductCarousel' store='mustcontainmi-20′ marketplace='US' link_id='1ead7fe1-d8b4-4413-8f9f-44729064f091′]
Size Comparison
In comparison to the British Vosper MTB and the US PT Boat, the German E-boat is much longer, but a little narrower. They are also heavier and armed to the teeth.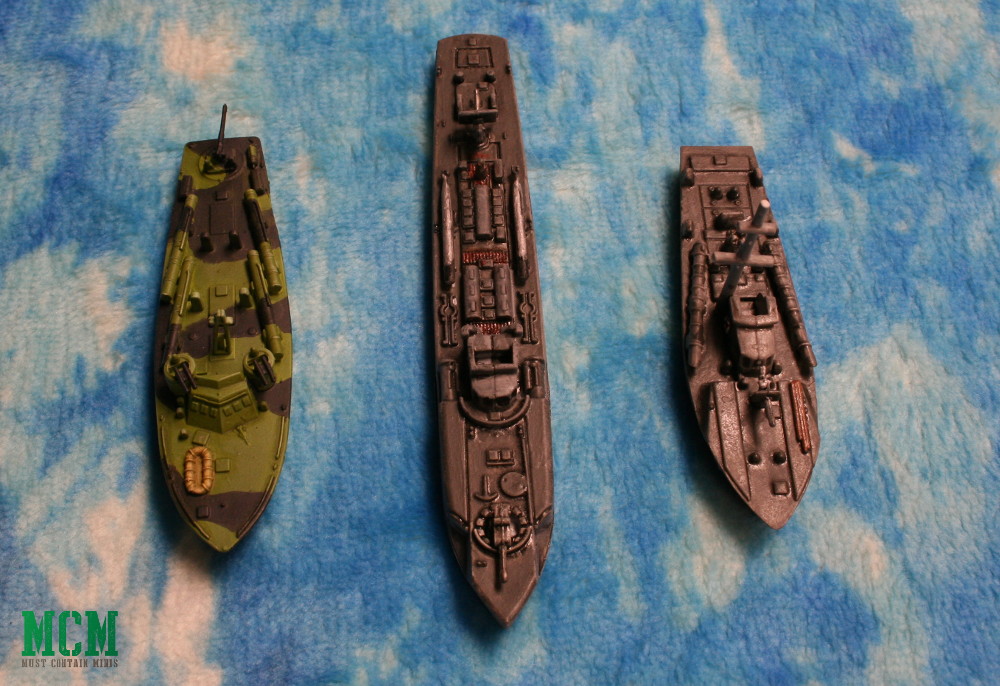 Wrapping it up…
Hopefully you enjoyed this quick article about the Kreigsmarine E-boat. It is a really cool looking ship and the miniature is gorgeous. Special thanks goes out to Tony Stapells for allowing me to photograph his ships and to Cigar Box Battle for sending me the mat on they were photographed.
I had a lot of fun photographing these ships.
Until next time, Happy Gaming Everyone!!!
For more on our Cruel Seas Showcases, please see our Showcase Round Up for the German E-boat, British Vosper and American PT boat.
[amazon_link asins='B07LBX2VHC,B07LBZ88WQ,B07LBYC5NJ,B07LBMPJSL,B07LBYJ8W6,B07LBY648K,B07LBZ9974′ template='ProductCarousel' store='mustcontainmi-20′ marketplace='US' link_id='aaf78017-c9c9-42cb-9ce5-fec5c24067c1′]
[amazon_link asins='B01BY3EWPA,1841765007,B01BY3AG5A,1841763624,1849084068,B01BY2ZZ8Y' template='ProductCarousel' store='mustcontainmi-20′ marketplace='US' link_id='c6a8d444-32a7-41a1-b2af-385a2181d9b4′]