COVID-19 has been hard on everybody. My buddy Dave Lamers almost ran out of things to paint. To help him out, I sent him a package of minis to paint for Must Contain Minis.
As a plug, Dave Lamers does Commission Painting and his prices are very affordable. You can reach out to him by email if you are interested. Those contact details (along with more samples of his work) are available on his painters page on Must Contain Minis.
Now, let's take a look at what I sent him.
The Package
Below are the contents of the package that I sent along to him. Expect some showcase pictures of these models in the future.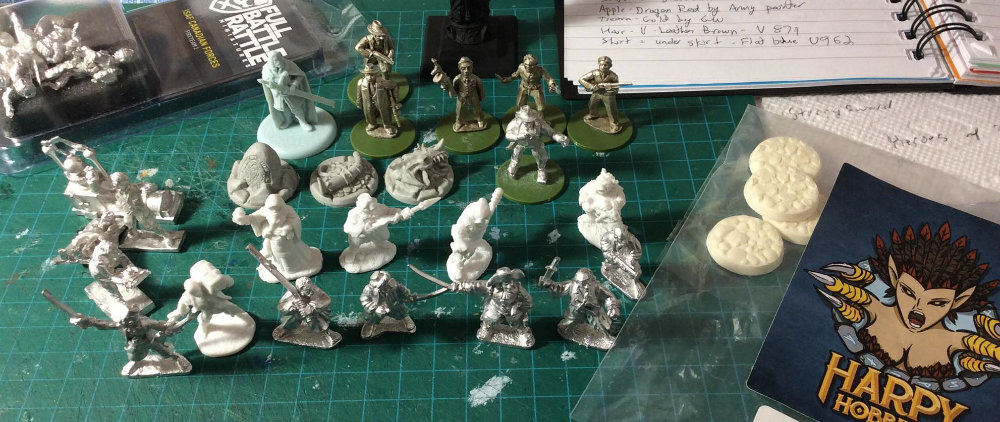 I figured that these minis would keep Dave busy for a long time, but he finished them up pretty fast and did some really good work.
As Dave worked on the miniatures, he sent me some pictures of his completed models and works in progress. They look great. Check out these images for yourself!
Completed Work – Mobster Miniatures and Wargames Foundry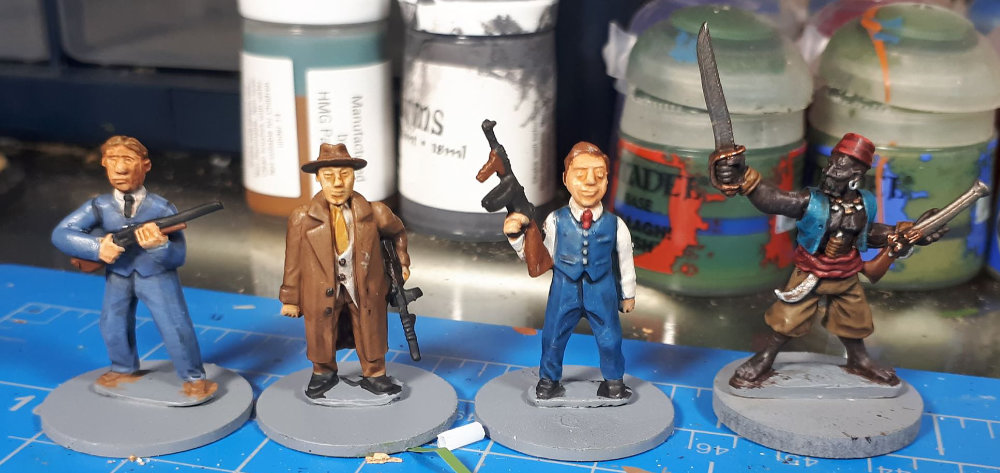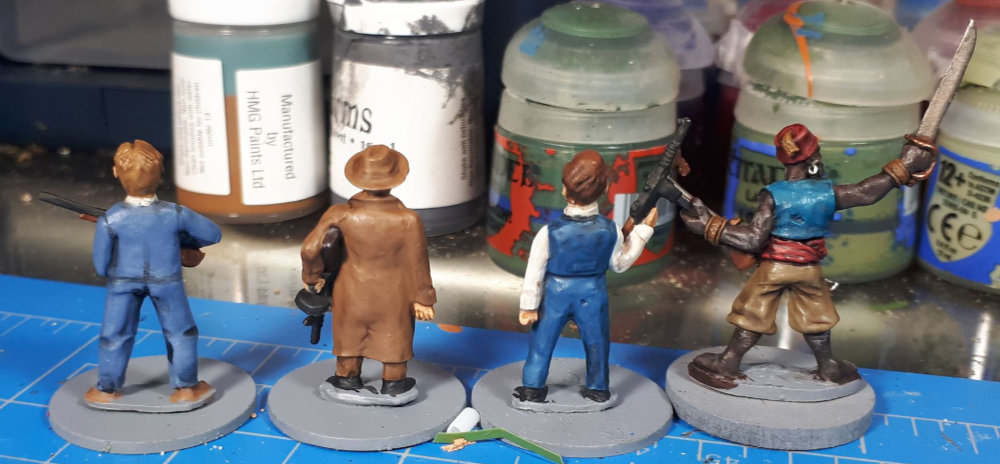 WIP Pictures – Full Battle Rattle Miniatures
On top of pretty much finishing the models above, Dave also sent me a few pictures of the Full Battle Rattle Miniatures as a Work in Progress.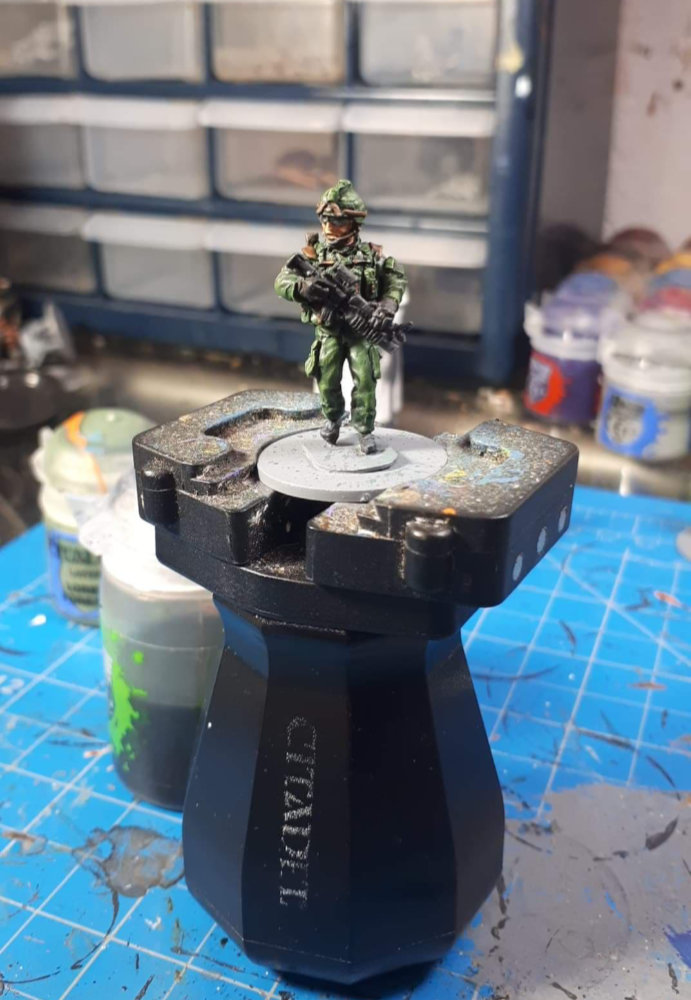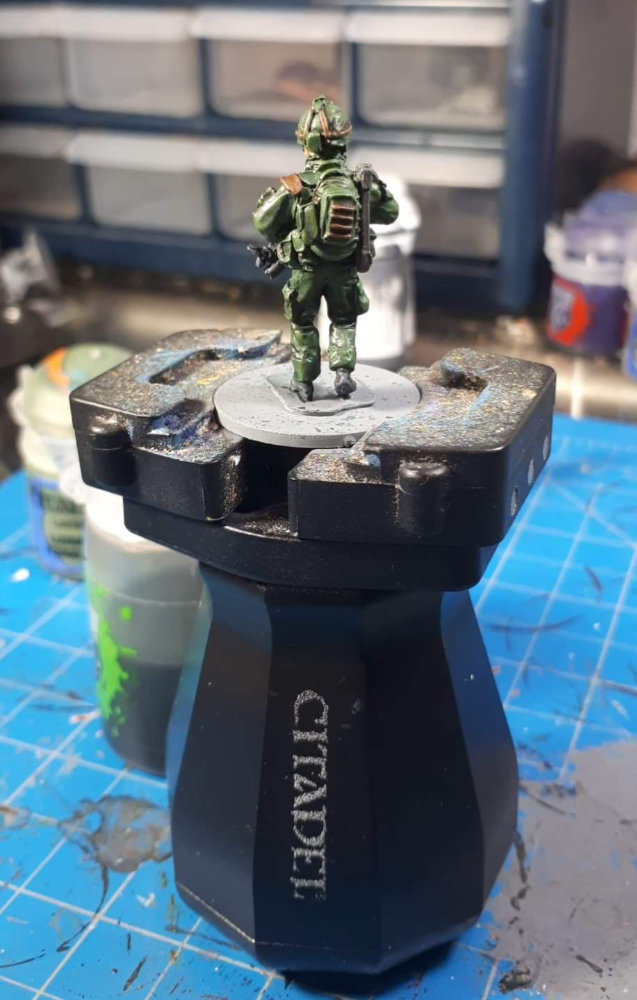 By the way, it is neat to see that Dave Lamers uses Citadel Paint Handles. Personally, I really like using them too.
A look at those completed so far
Dave Lamers also sent this picture of the work completed so far. Take a look at these.


Wrapping it up…
Thank you for joining me in this showscase article of Dave Lamers' work in progress. I can't believe how fast he got these minis painted and they look great so far! Of course, it is a nice touch too that he sent me pictures of the work as he completed the models.
If you are interested in any of the models here, they are by a wide variety of companies. The figures pictured in this post are by Reaper Miniatures, North Star Military Figures, RAFM, Full Battle Rattle, Wargames Foundry, Mobster Miniatures and CMON Games. If you see a specific one that you like, let me know in the comments below and I can identify it for you.
Until next time, Happy Gaming Everyone!!!