It's that time of year again – time to break out the skeletons! Let me show you how to build an army worthy of spooky season.
This was a project of mine from a few years back when I got my hands on a Wargames Atlantic box of 28mm Skeleton Miniatures. These hard plastic minis are a great value if you need to build a large force of undead.
I made up these 32 miniatures as quickly as possible and speedily painted them up too. This tutorial covers how I painted them so you can paint some skeletons for Halloween too. The video is below.
For those of you who just want to see the finished models, check out these guys below. So easy and quick to do!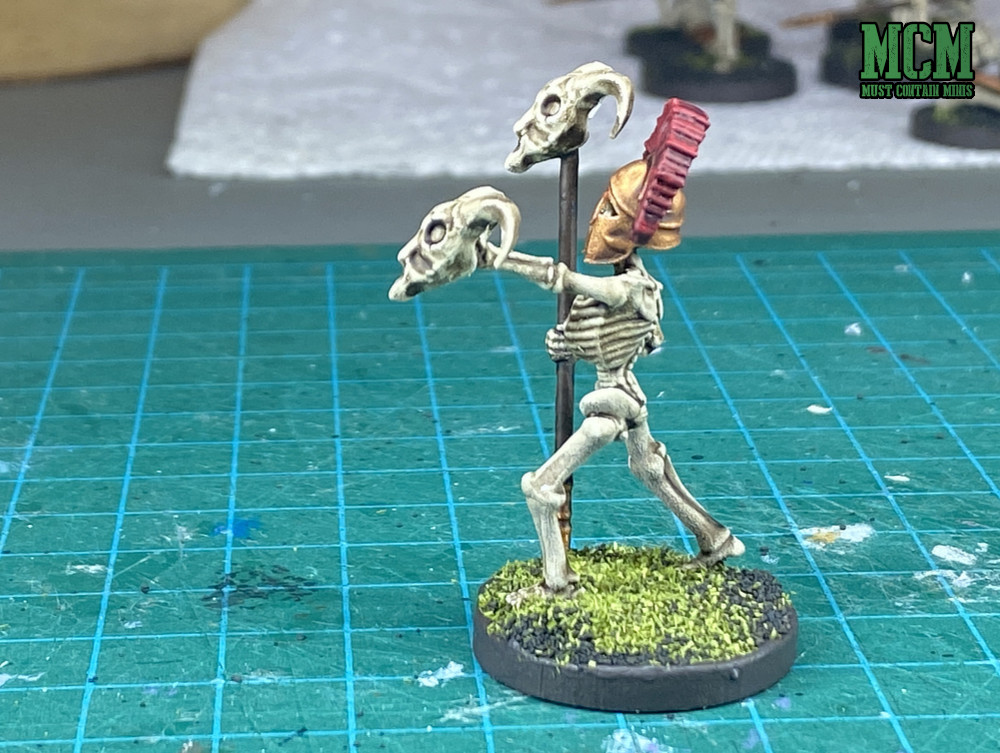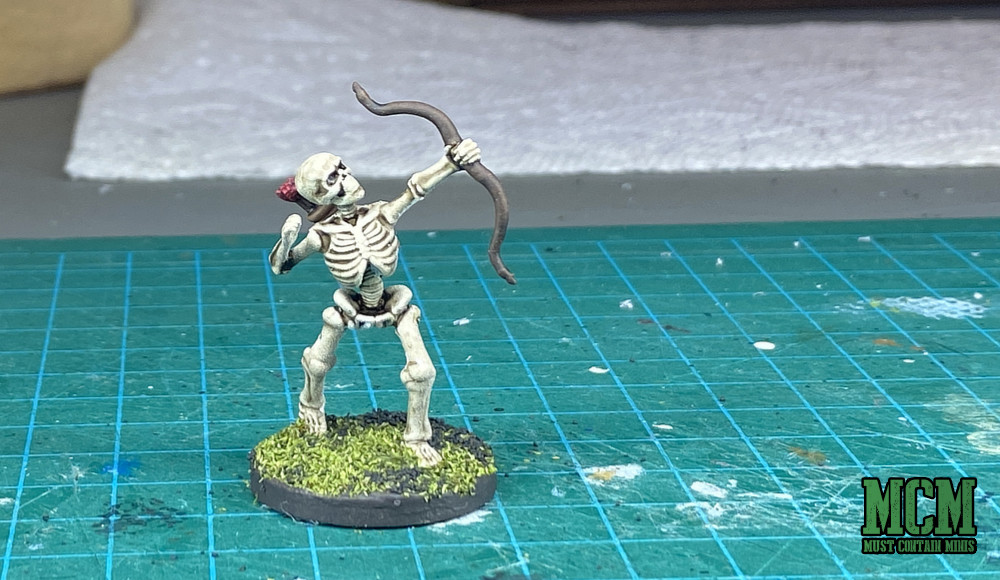 I really enjoyed building these figures, and they were exactly what I wanted for a quick and affordable project. Just $34.95 per 32 figures. Each is just over $1 each, which is a big savings if you're building a large army. Not bad at all! Especially in today's market.
If you play games that allow minis from other companies or just want to proxy figures in for games with friends, then these figures might be for you. Here's a review of the Wargames Atlantic minis if you want a closer look.
I also have a written version of how to paint skeleton miniatures and a written review of these minis too.
3D Printer Ogre Skeletons
If you want something larger to fit in with this army, Wargames Atlantic has you covered with these Ogre Skeletons done in partnership with MyMiniFactory.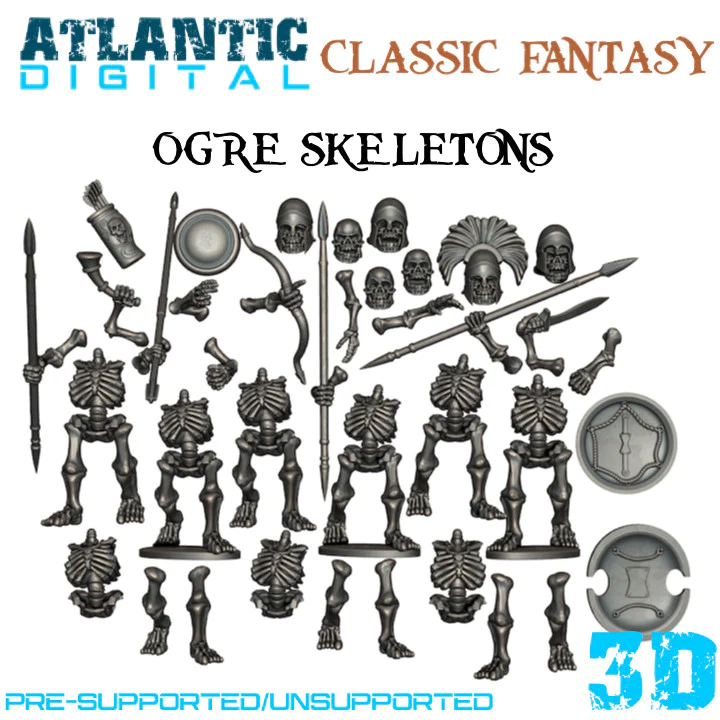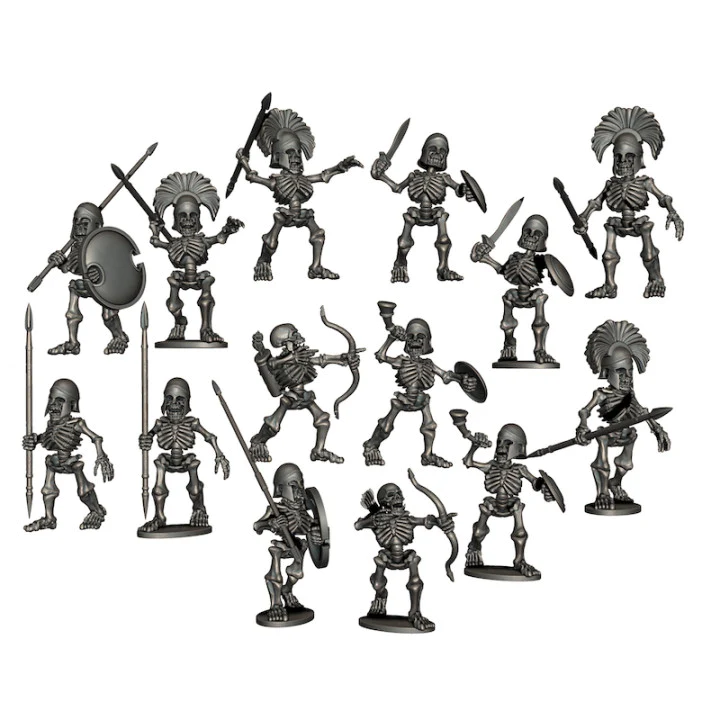 Something New – Skeleton Chariot Preview
I always get excited when Wargames Atlantic adds to their existing lines. In their newest preview this week, they showed off some new Skeleton Cavalry and Chariots that they are working on.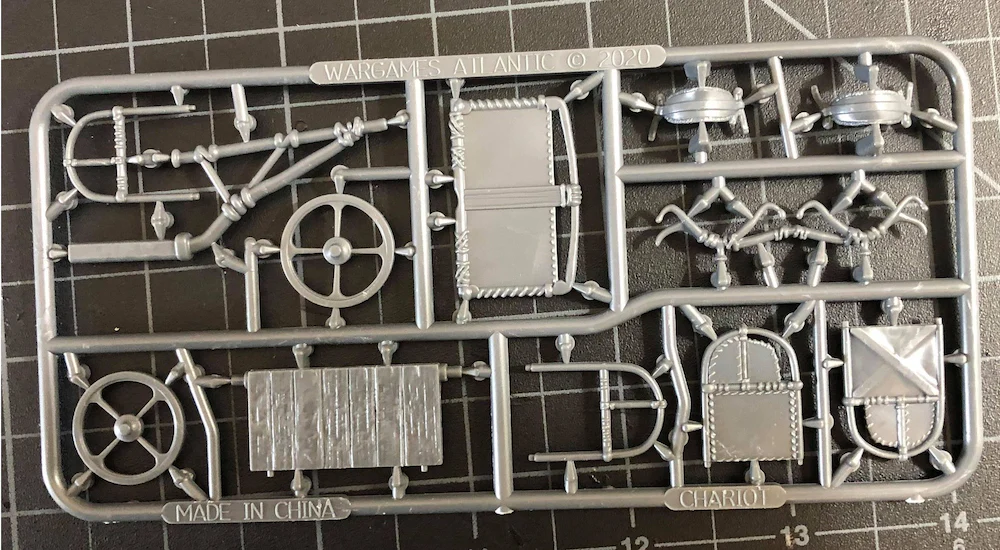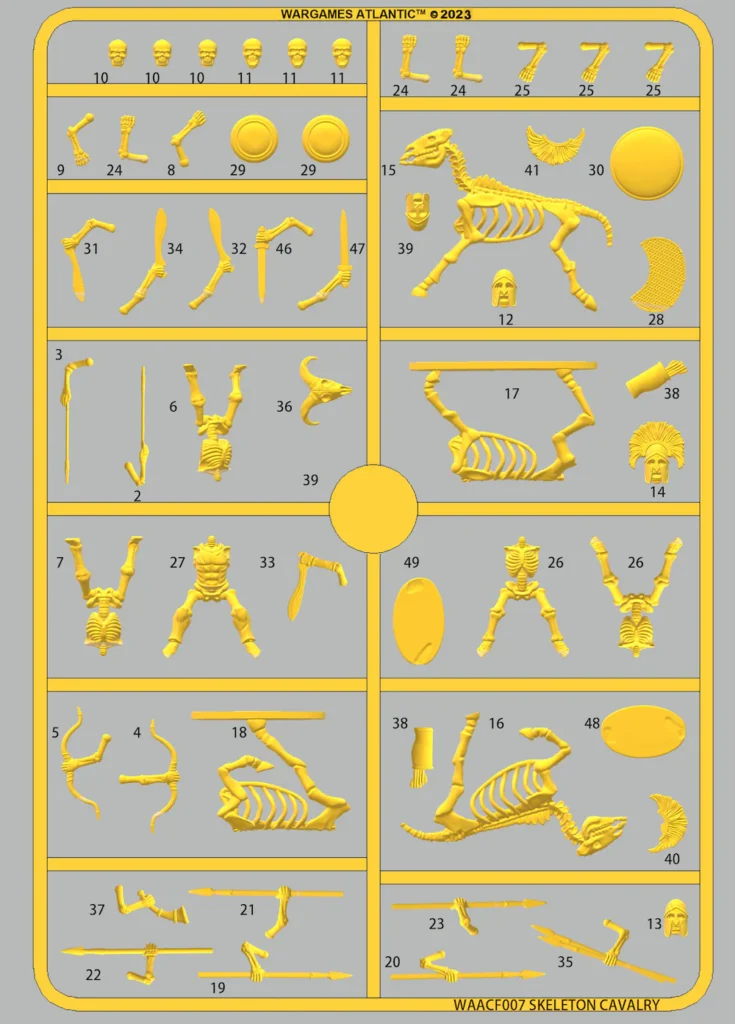 These are just preview images, so I am excited to see what comes our way as Wargames Atlantic continues to release new hard plastic kits.
Wrapping it up…
Happy Halloween week to everyone!! Today's post was to share with you some extremely affordable miniatures for any of you looking for a spooky project or wanting to add ranks to their undead armies.
If you are looking for value, Wargames Atlantic is the best company out there for hard plastic miniatures. Be sure to check them out if you want to save money on minis, and they offer discounts on bulk buys.