In this very quick post, we take a look at the Conquest Angry Chicken. This is a promotional type of miniature that you can buy from Para Bellum at conventions. If you are at GenCon this week, be on the look out for this box. Now, let's take a look at what is in there.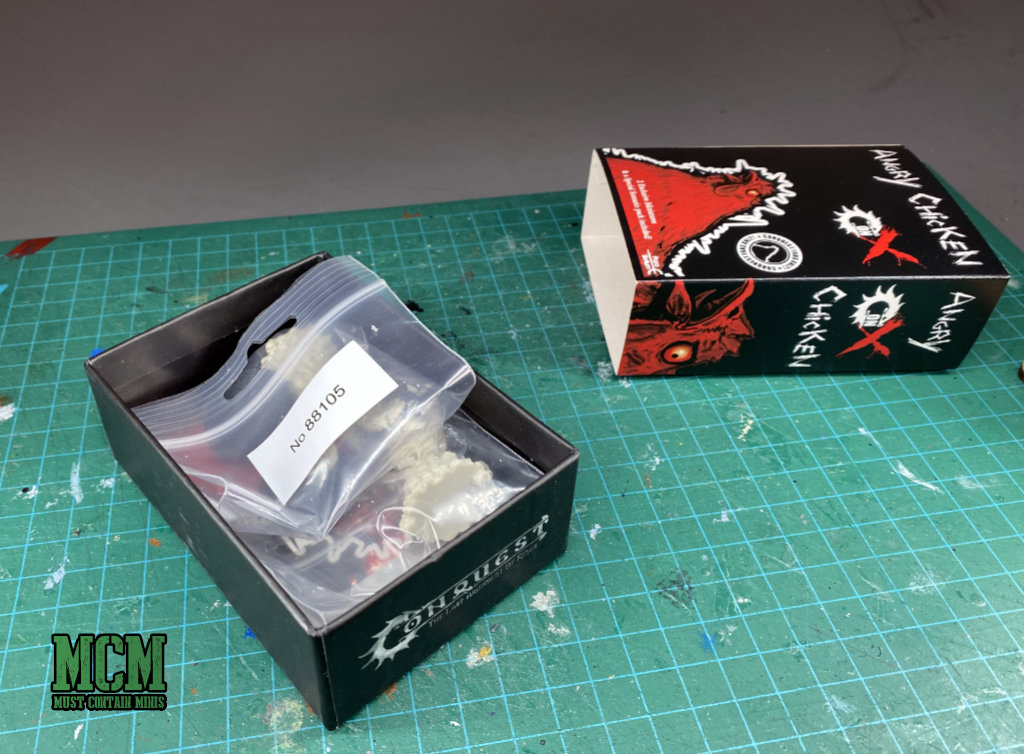 These miniatures are convention exclusives, so hopefully you are heading to one of the big conventions, or know someone who is going to one, so you can buy one if interested.
Inside you find a scenario, card and two resin Chicken miniatures with bases.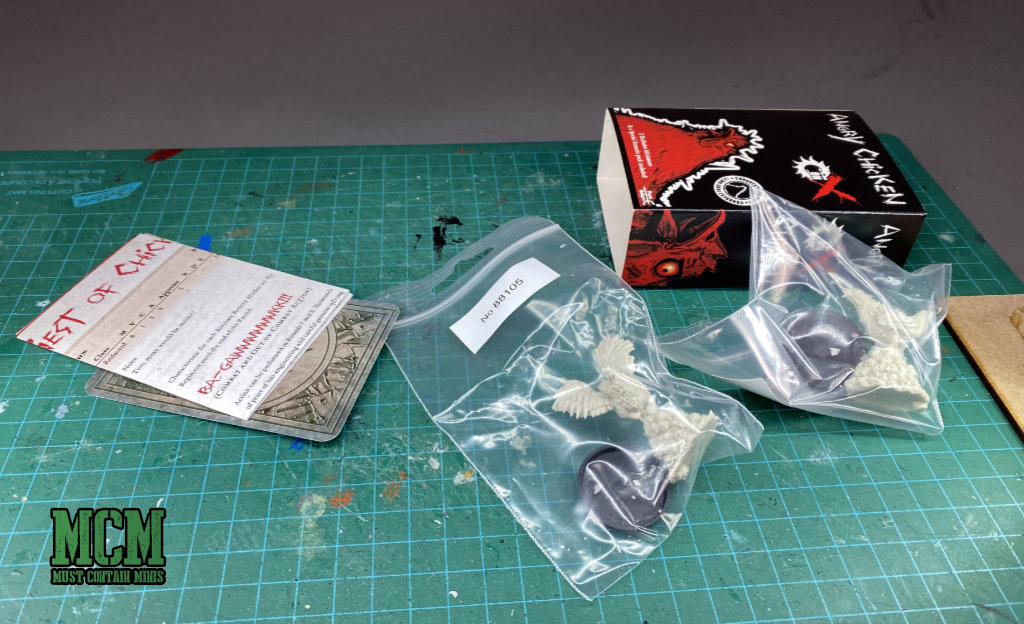 Those chickens happen to be on piles of skulls. You can see the size compared to my finger below.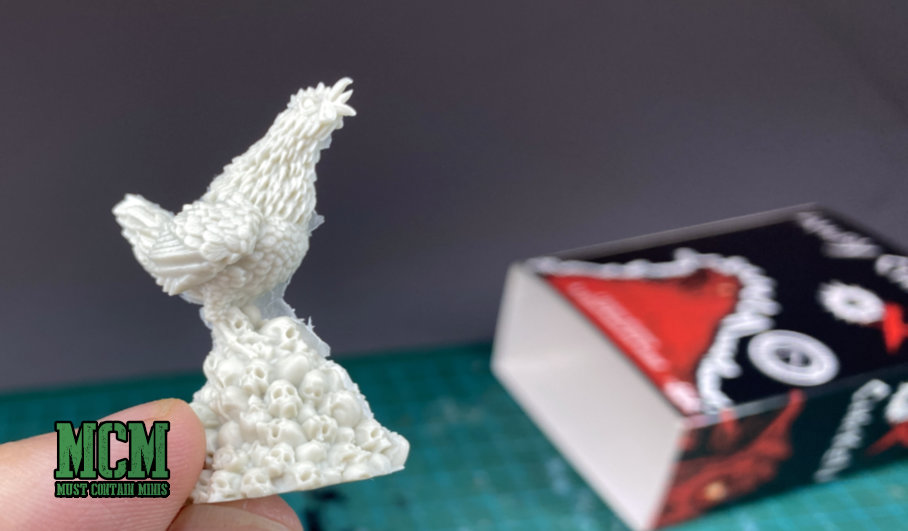 So many skulls!!! Nice looking minis though.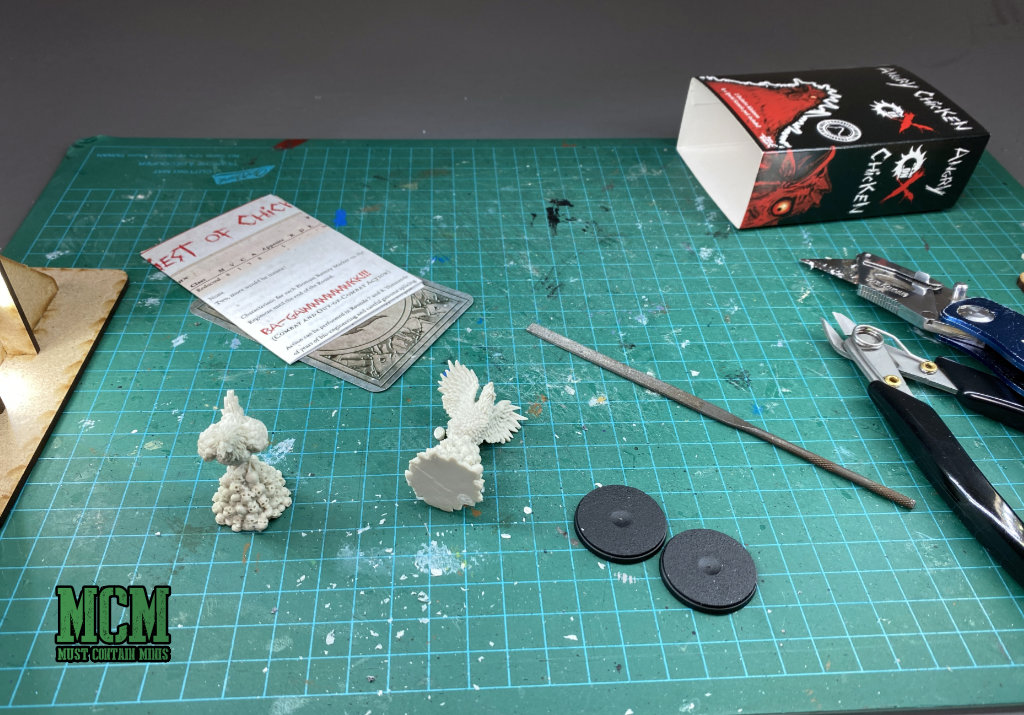 The resin needed a little bit of trimming. Generally, filing resin can be harmful to ones health. That is one of the many reasons I prefer to work with straight up plastic miniatures. That said, after a quick trim and filing of the nub under the bottom of the resin, these miniatures are ready to go on the plastic base.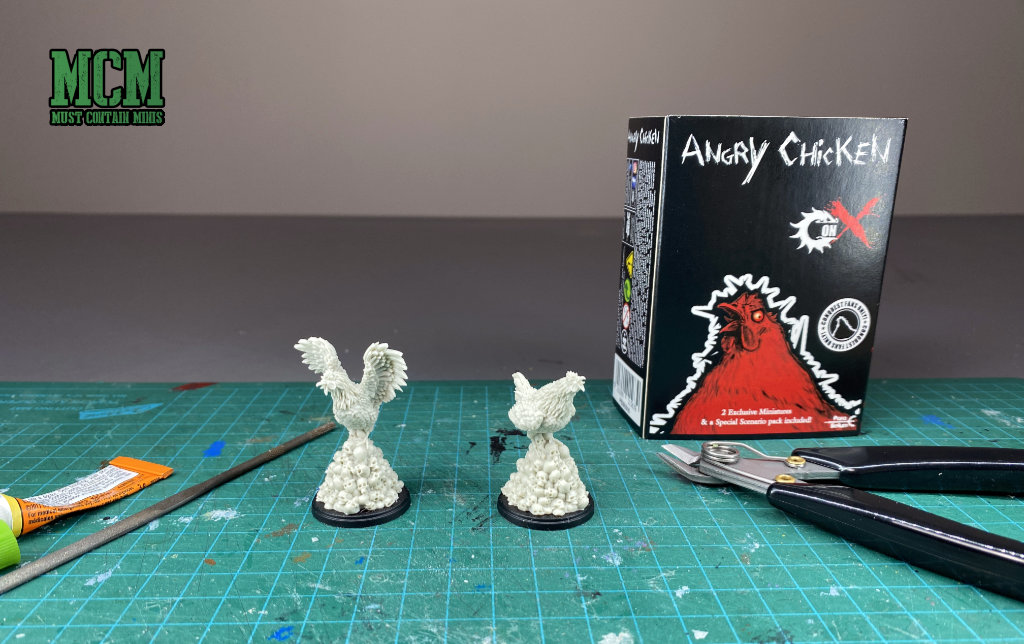 Here they are all ready to go.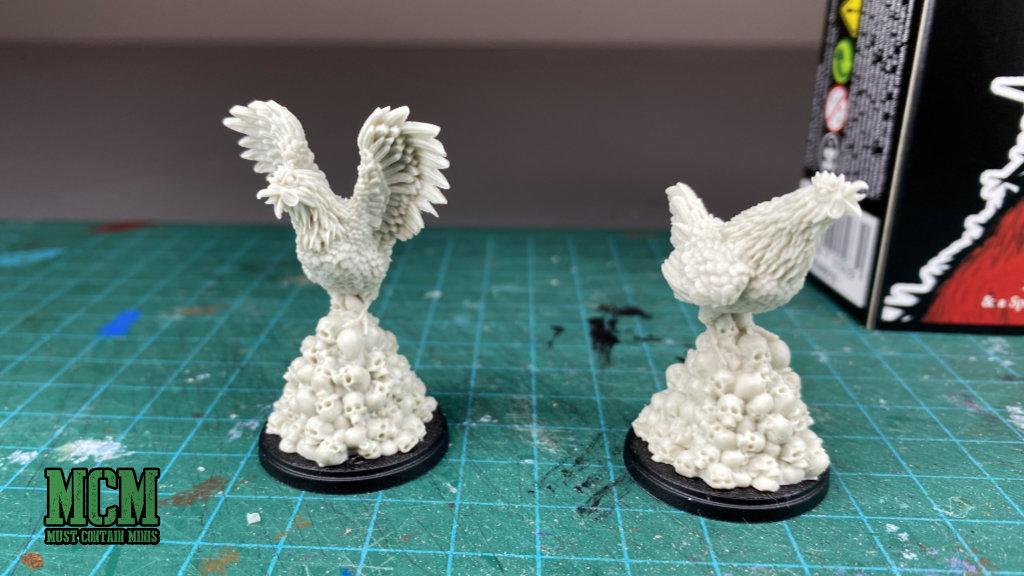 When a couple of friends heard that I had these figures, they both got very excited and asked if they could paint them. I sent one to each person. I wonder how they will look when they are done.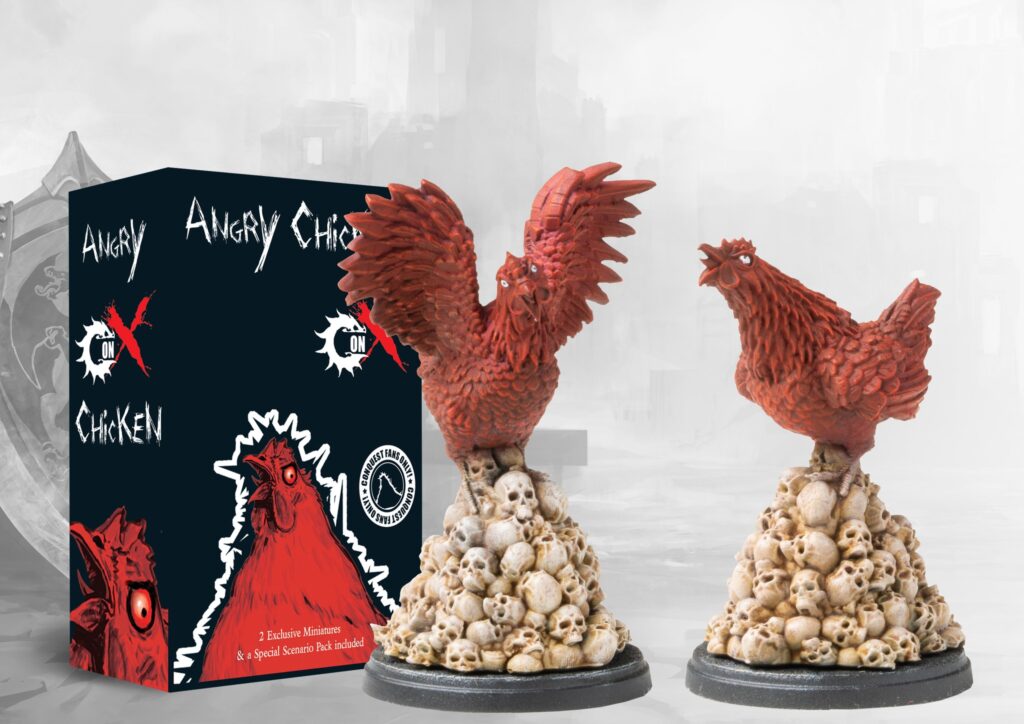 Above is how the minis looked as shown off by Para Bellum Games on their Facebook Page.
Wrapping it up…
Today's post is a very quick unboxing of the Conquest Angry Chicken. Overall, two fun miniatures.
If you are interested in buying something from the Para Bellum Webstore, using the Coupon Code MCM can save you 10% off your purchase.
Until next time, Happy Gaming Everyone!!!