In this post, I review Critical Role's First Frameworks Miniature published by Wizkids.
Admittedly, I don't know too much about Critical Role, but they do have a very popular YouTube Channel, and I have seen some of their miniatures by WizKids in stores. You can even find them on Amazon [affiliate link].
For me, this WizKids' Frameworks Cyclops Stormcaller is the first Critical Role miniature that I ever looked at closely. The back of the box tells you that there are two sprues in the box, shows you roughly what the pieces look like when clipped out of the frame, and tells you that it is a beginner level model.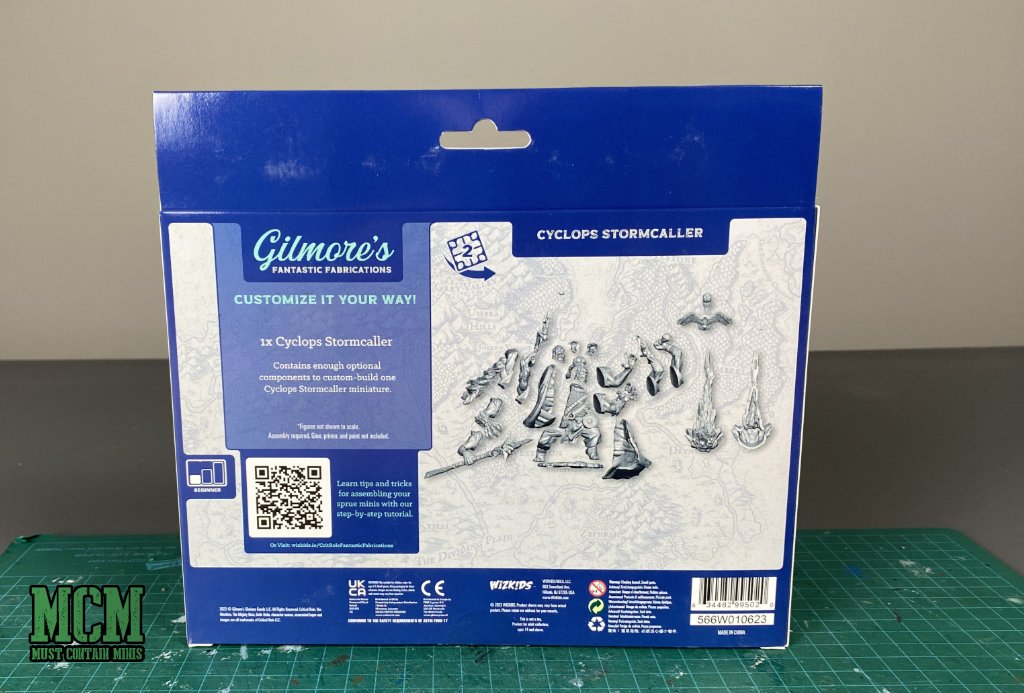 What's Inside the Cyclops Stormcaller Box?
Inside the box, you find instructions, two bases and two sprues. One sprue is clear, and the other grey. let me give you a closer look of them.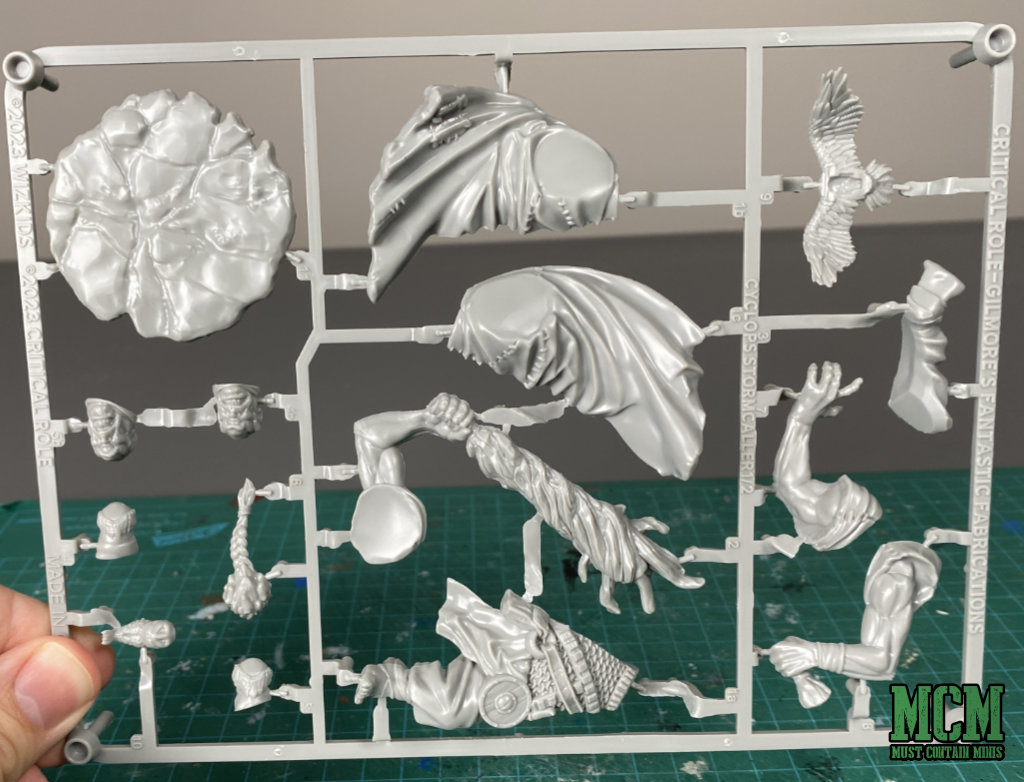 You can see on this grey frame some arm options, one of the two bases, and the parts of the torso and legs.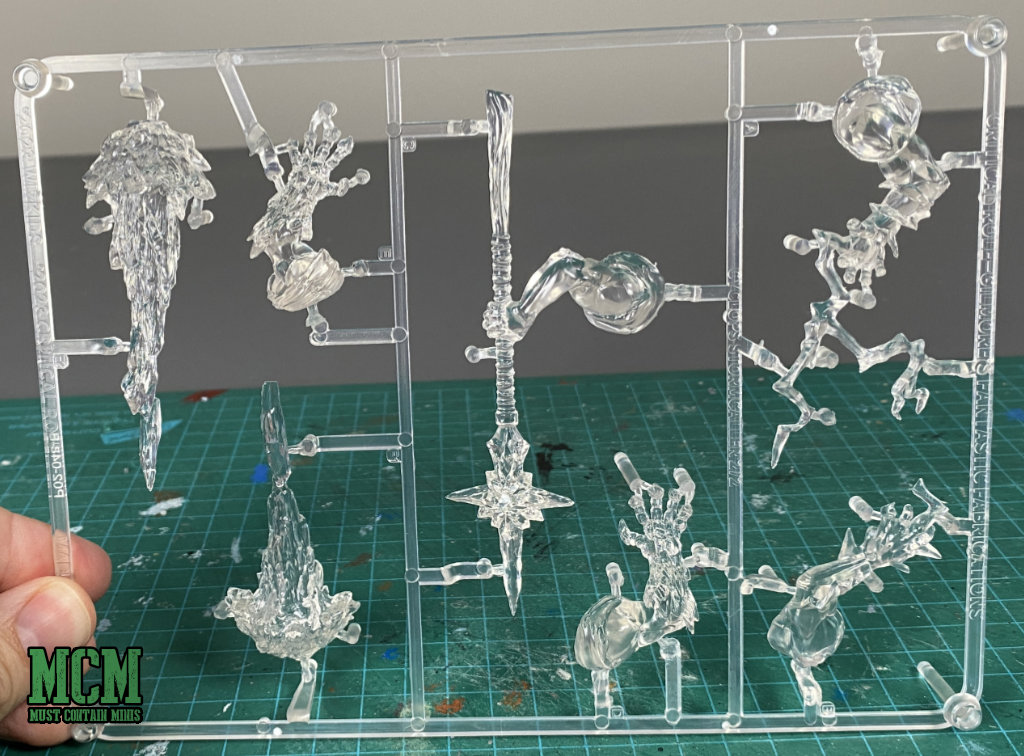 Here we have the clear plastic sprue. On there, you see some a spell effect and a number of plastic arms.
The Critical Role Frameworks Cyclops Stormcaller Builds – Four different ways to build the miniature
Using these two sprues in this Gilmore's Fantastic Fabrications box, you can build the model in a four different ways. I used blue tac to build those options before gluing the pieces down in their final positions.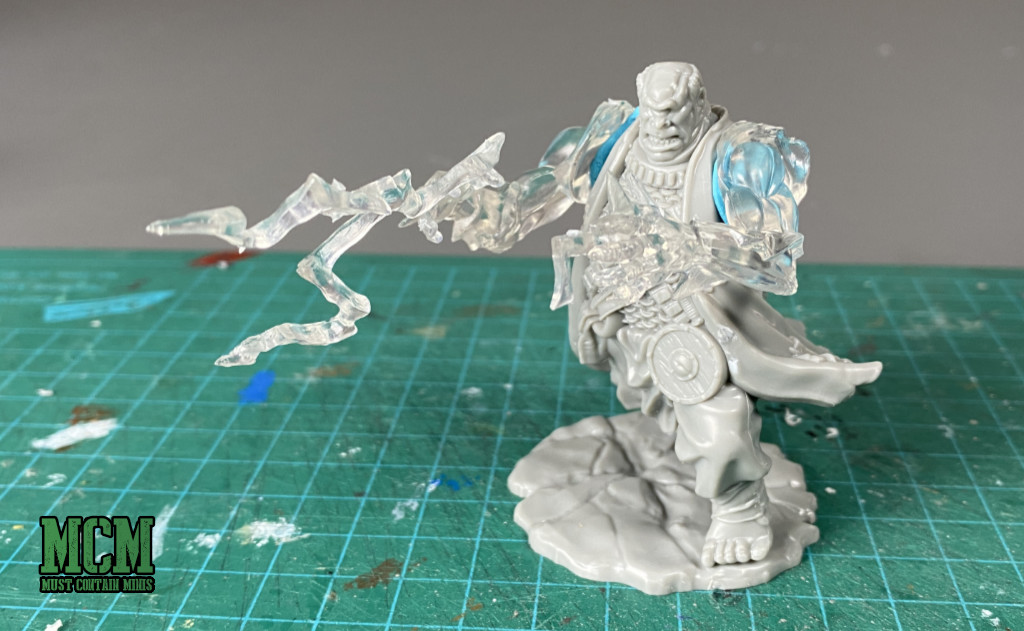 You can build the Cyclops with lightening hands. Electrifying!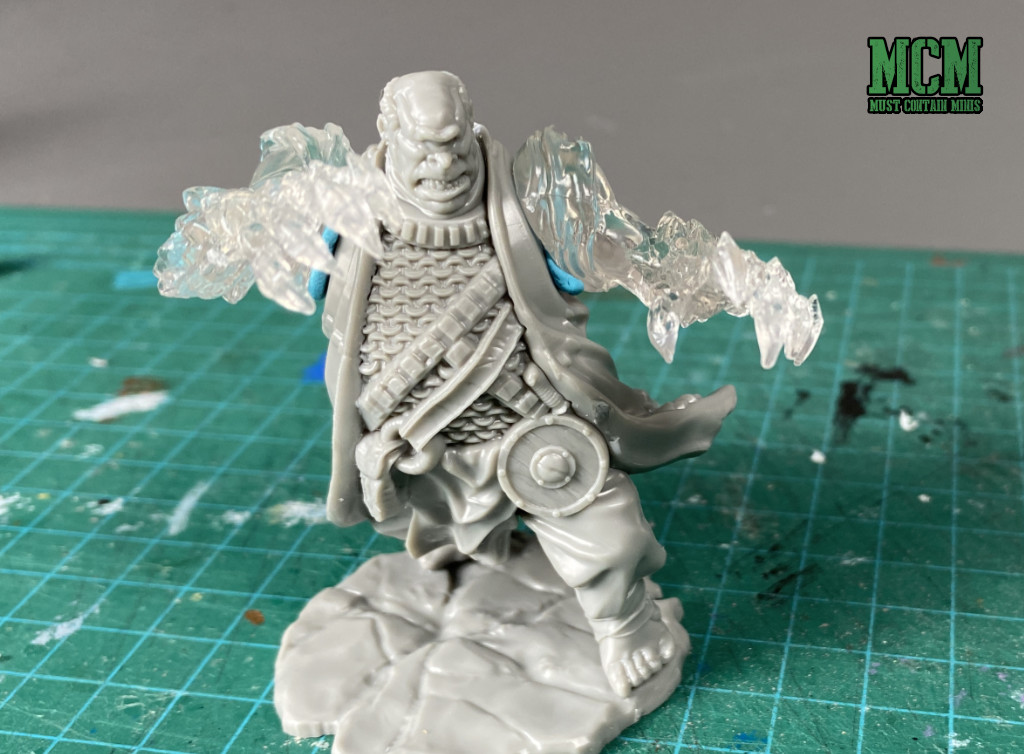 For a more chilling approach, you can arm him with ice claws.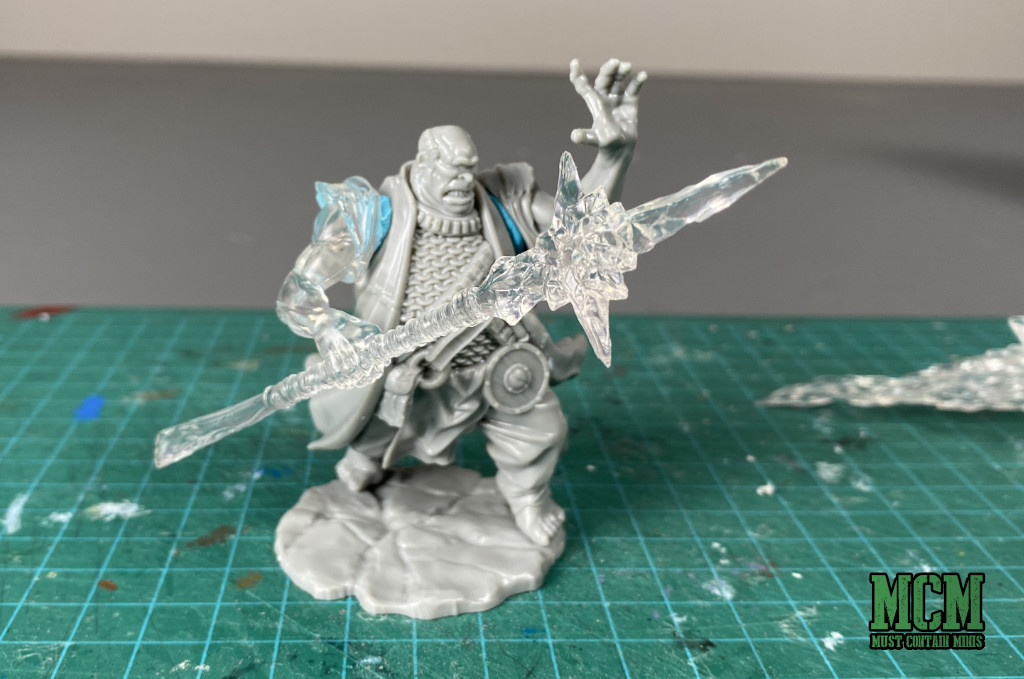 Or maybe you prefer this ice spear. This is the route that I chose to go with the completed model.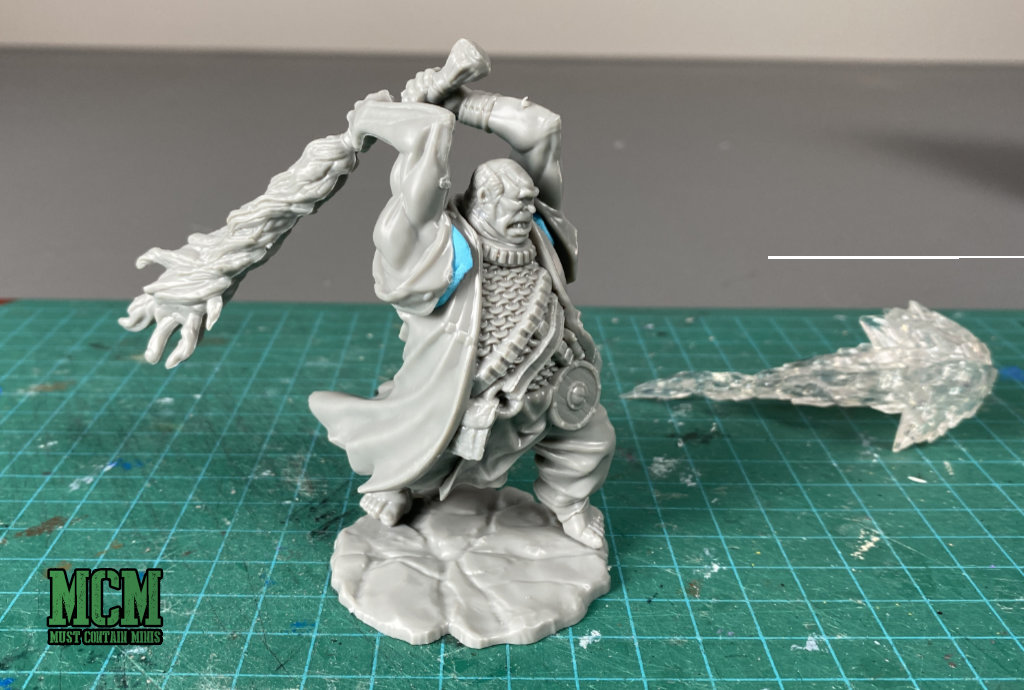 Although I armed my final model with the ice spear, I really like him with this two handed club. looks awesome!
Critical Role Extras in the Box
On top of the different weapons options, this kit also comes with a spell effect an owl and a second optional head. There is also optional hair that you can put on the cyclops, but I was not a fan of that hair. This figure will remain bald.

Above you see the two heads and the hair.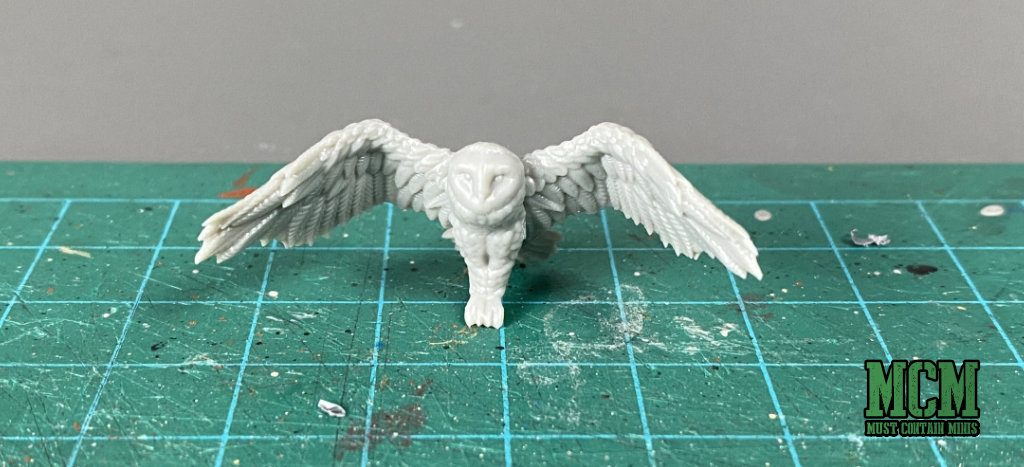 The kit also comes with this cool looking owl.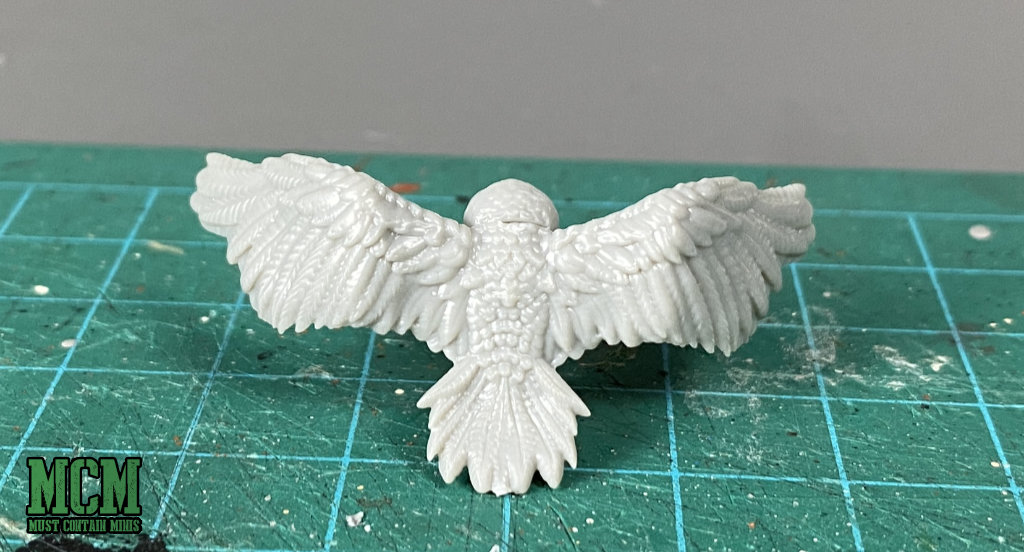 It has nice texturing in the features and can perch on the Stormcaller's shoulder.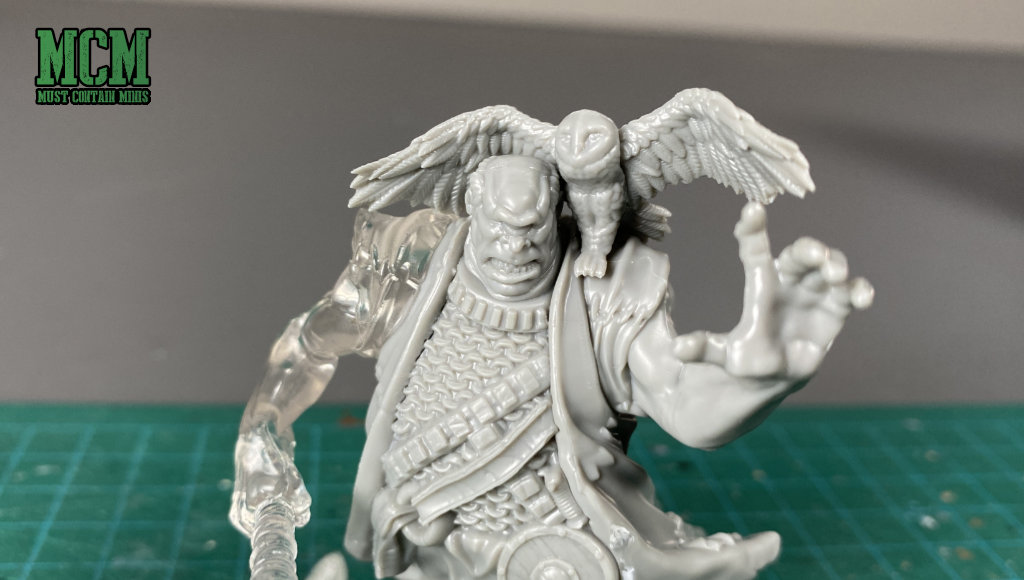 The owl actually looks pretty good on his shoulder.
Finally, the box set contains a giant spell effect. I am not sure how you would use it without modifying the piece, but it is cool!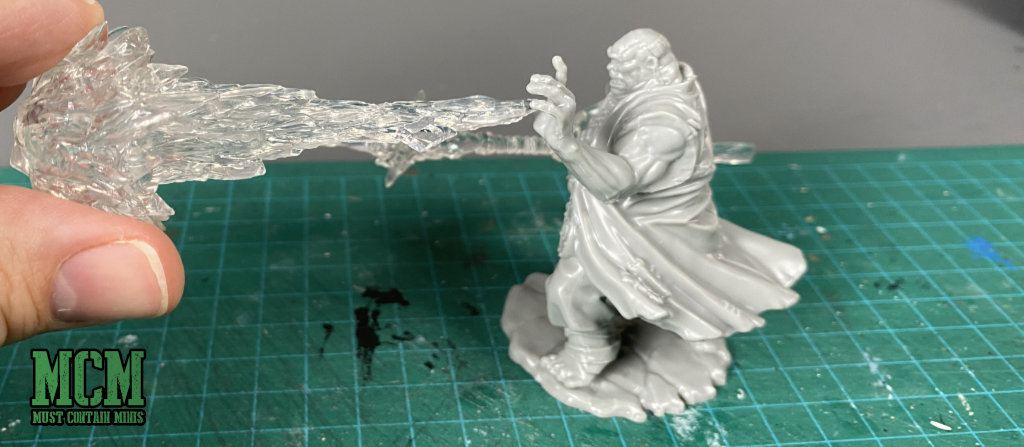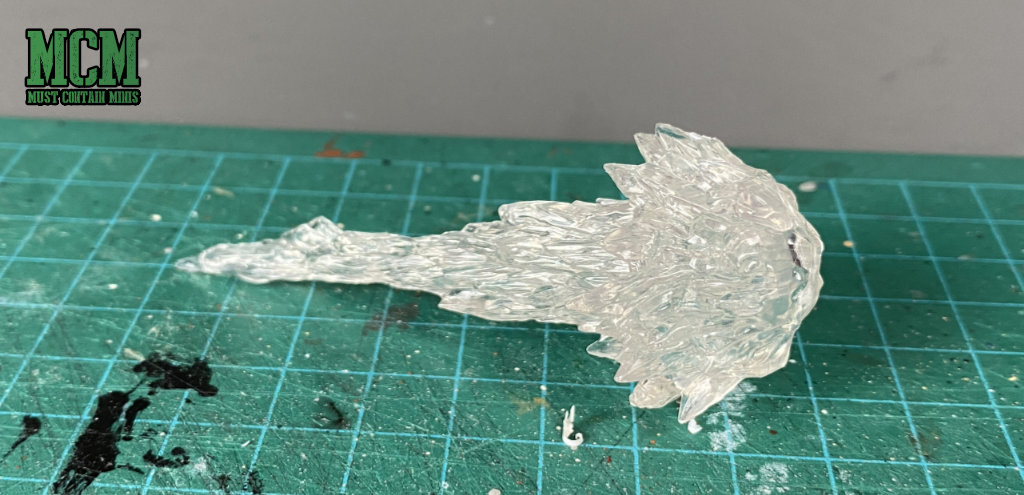 Oh yes! I forgot to circle back to that second base. You can use either a scenic base for this figure or a clear one. Both work and you could also use them together.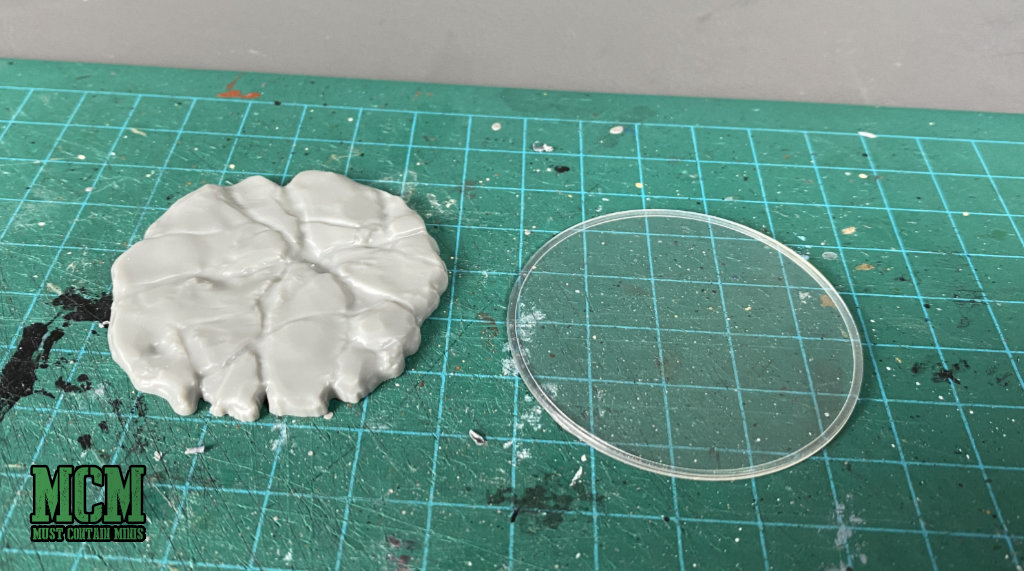 Quick Scale Comparison – Critical Role Cyclops vs Reaper Miniatures Giant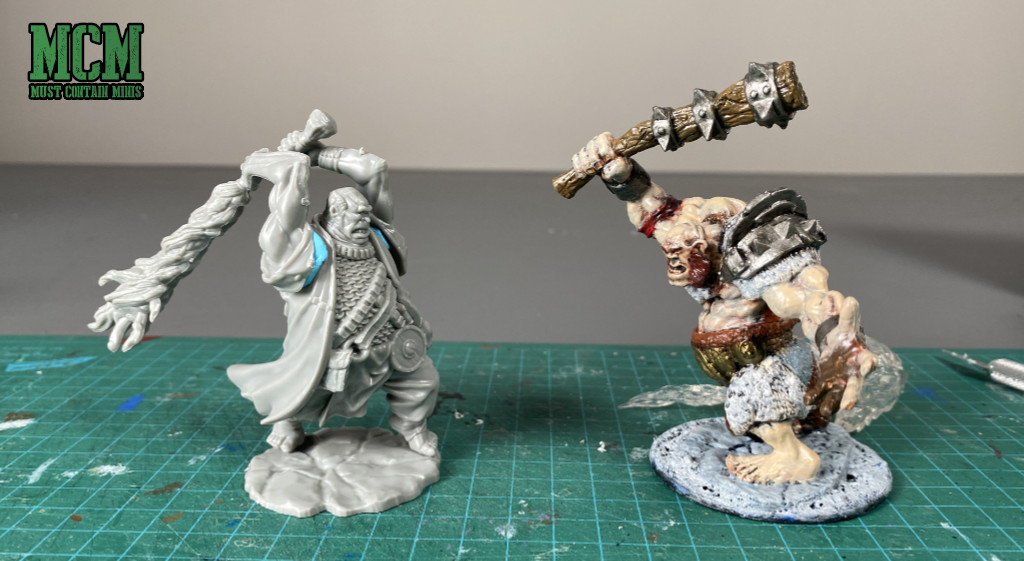 On the left, we have the miniature by WizKids. On the right is a Reaper Miniatures Hill Giant from their Bones collection. They are fairly close in scale to each other.
For more scale comparisons, check out the video review below.
The Video Review
The Finished Model – Gilmore's Fantastic Fabrications Cyclops Stormcaller
Below is how this miniature turned out for me. To me, it looks pretty good. Let's see what you think.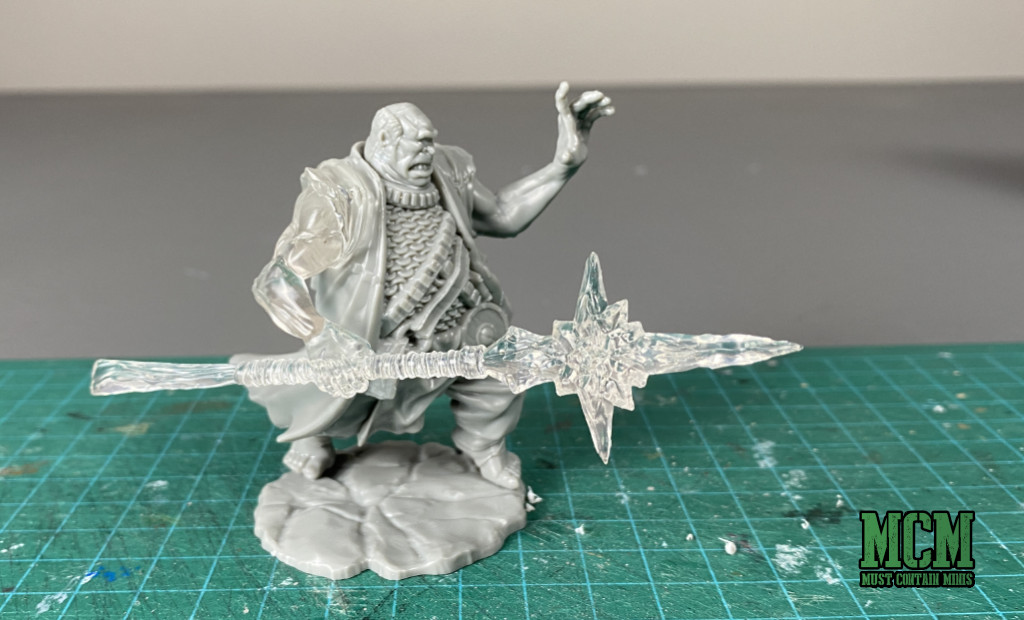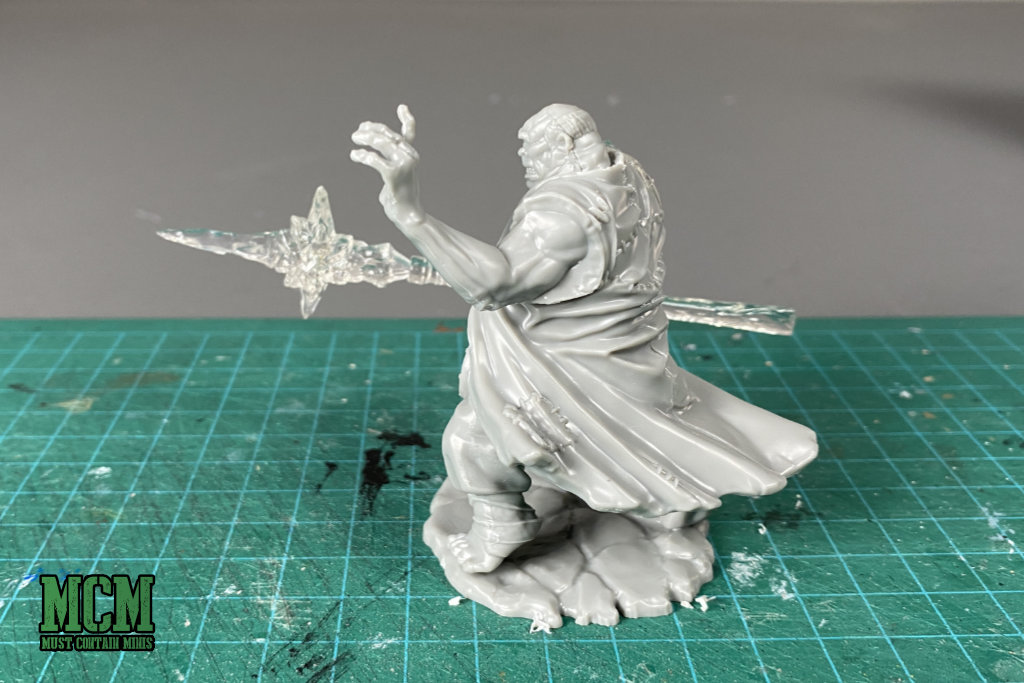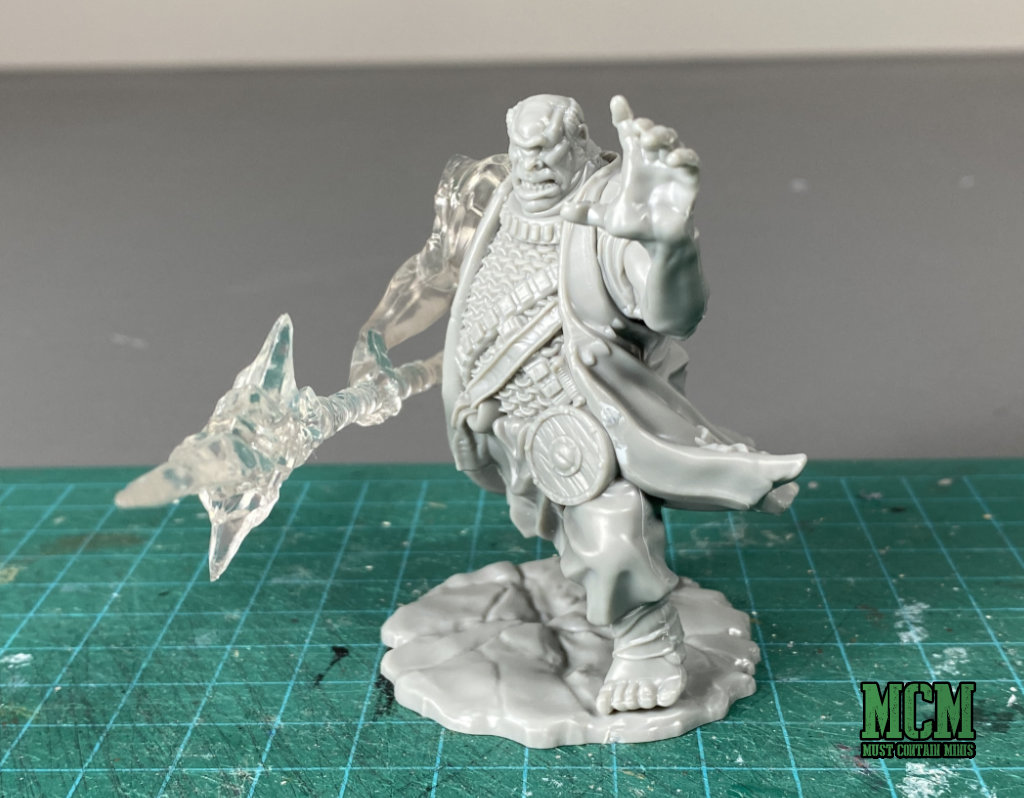 Wrapping it up…
Thank you in joining me in my review of Critical Role's first Frameworks miniature. This figure by WizKids comes unpainted and on the sprue. It is priced at a premium but it is made in hard plastic and builds pretty nicely. On top of that, it comes with four different sets of arms and a head option so you can customize him the way you see fit.
Overall, I enjoyed building this miniature and sharing it with you. My goal is to let you know what you get with products so you can decide if it is something you want to buy for your collection. I hope this post helps you decide if this model is right for you.
This is my second Frameworks miniature review on Must Contain Minis. The first was part of WizKids Dungeons and Dragons Line of hard plastic miniatures. Make sure to check that out too.
Thanks goes out to WizKids for sending me this miniature for review purposes.
Until next time, Happy Gaming Everyone!!!