This post is a quick review of miniature 28mm Children from WizKids' Pathfinder Deep Cuts Unpainted Miniatures line. These figures are very economical versus other minis on the market, and I bought them in order to compete in a Contest to win a gaming mat by Hot Dice Miniatures. The Contest ended on March 27, 2018.
To enter, all you had to do was paint a 28mm unarmed civilian miniature and send pictures and a story about the miniatures to the owner of Hot Dice Miniatures. This post includes some of the pictures from my entry to that contest as well as my background story for the miniatures.
As this post is also a review, we included scale comparison pictures at the end of the article and lots of images of the painted model.
Be sure to read to the end as there are some real "eye-candy" pictures in this article.
On YouTube
If you like to watch videos, below is the video version of this post.
The Review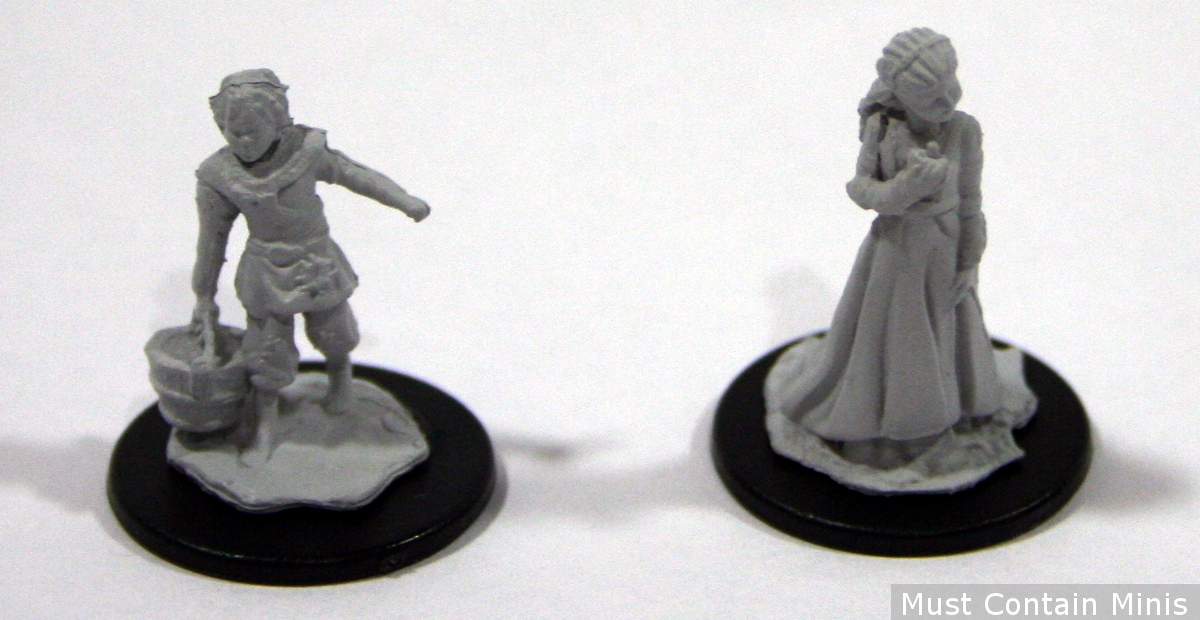 While I could totally see these miniatures being used as possible objective markers in Frostgrave or Bolt Action, I will be writing mostly today about using them in Blood & Plunder.
One really nice thing about these miniatures is that they are ready to paint right out of the blister. All you have to do is glue them to the base and you are set to go!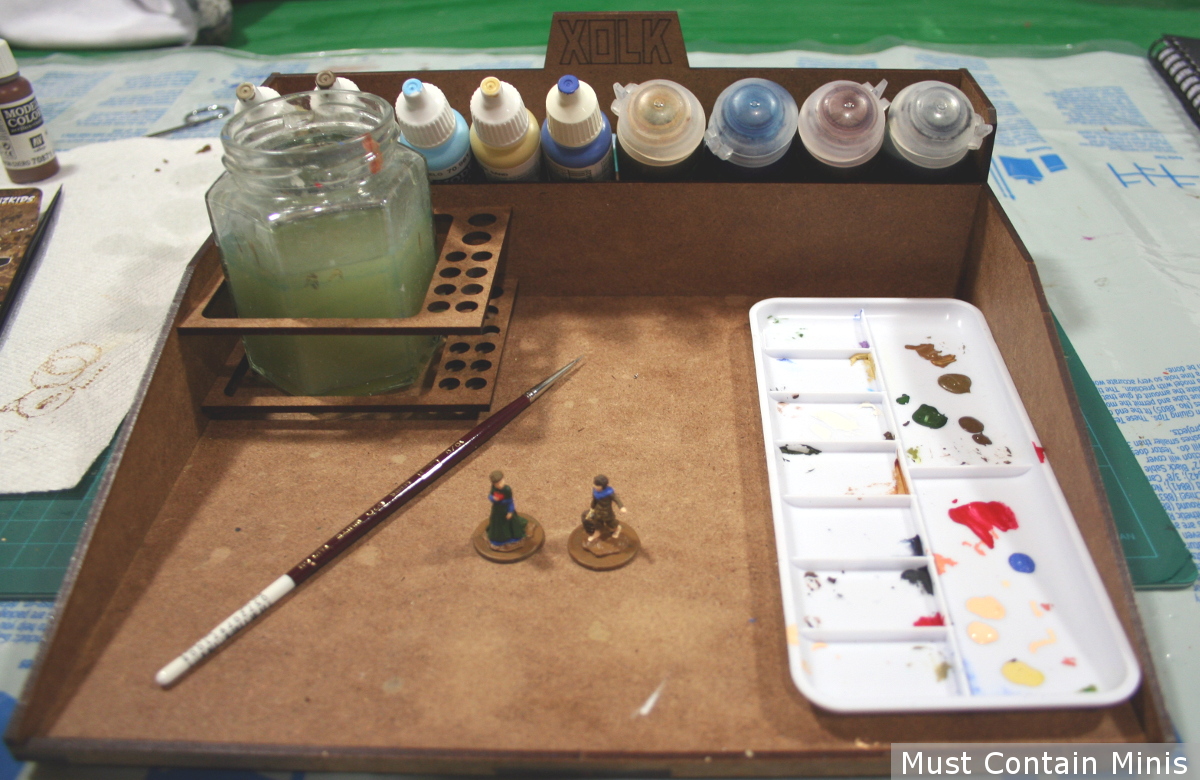 For those curious, this painting station is by XOLK and we have a review of it on this website.
To paint the figures, I followed my standard procedure. Base coat, give them a wash in some ink, and then dry brush and highlight the original colours back onto the model. It worked out fairly well. Check out the final product!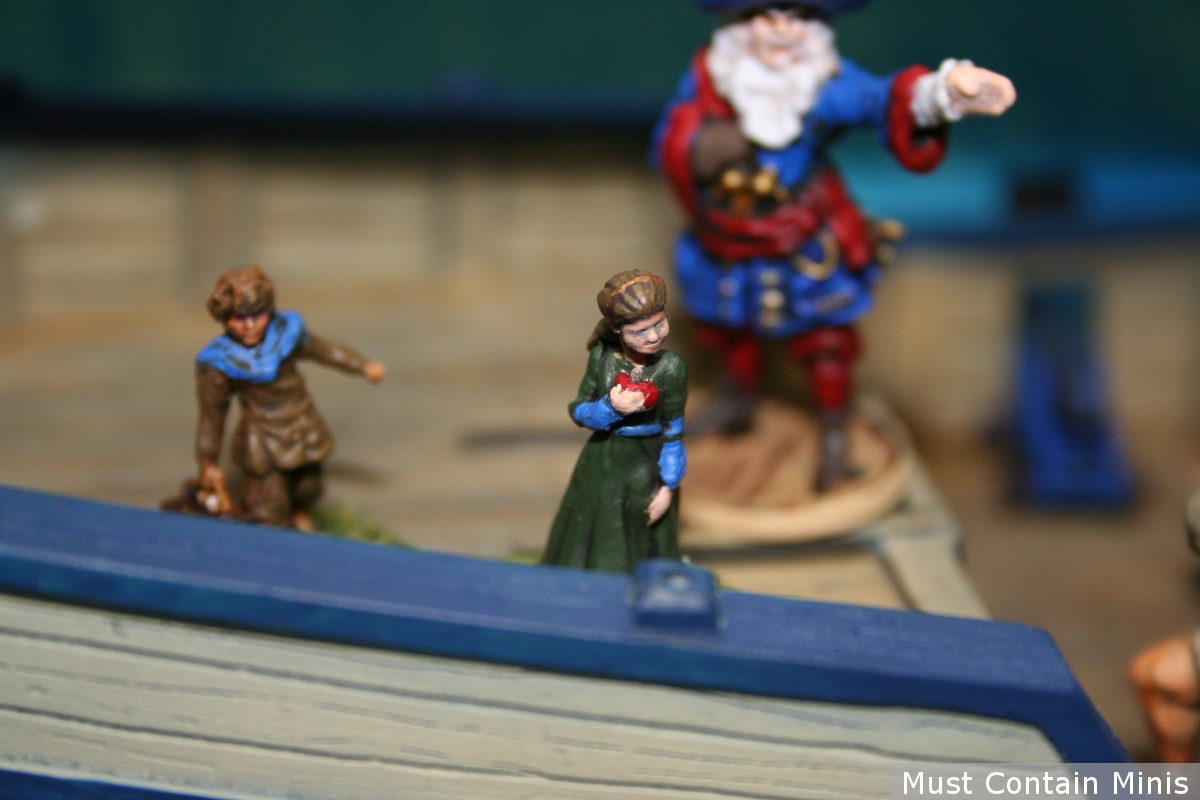 Overall, I am very pleased with how well these miniatures turned out. I will admit that I am not the best painter out there and I do not aim for showcase quality. That said, these miniatures look great at a table distance and still look pretty good up close.
So back to the contest. The contest requires that participants name the civilian that they paint, describe their occupation, discuss what game they are meant for and what part of that game's world the miniatures are from. Since the figures I painted are smaller (they are children after all), I decided to enter the two of them as one entry. Below is their story.
Marc and Collette
The two figures above are Marc and Collette. In this story, they are French Civilians in the Historical Pirates Miniatures Game Blood and Plunder. They live their days out in the Caribbean during the 17th Century. Both characters are connected to a French Militia Captain named Nicolas. Nicolas is the leader of a small French colony and has his own ship.
Marc is an Orphan who works as one of Nicolas's servants. He scrubs floors (and ship decks), cleans stables, and takes care of many of the jobs Nicolas is too busy to worry about. Marc works hard, but he dreams of a better life. Perhaps he will someday seek that better life on the high-seas.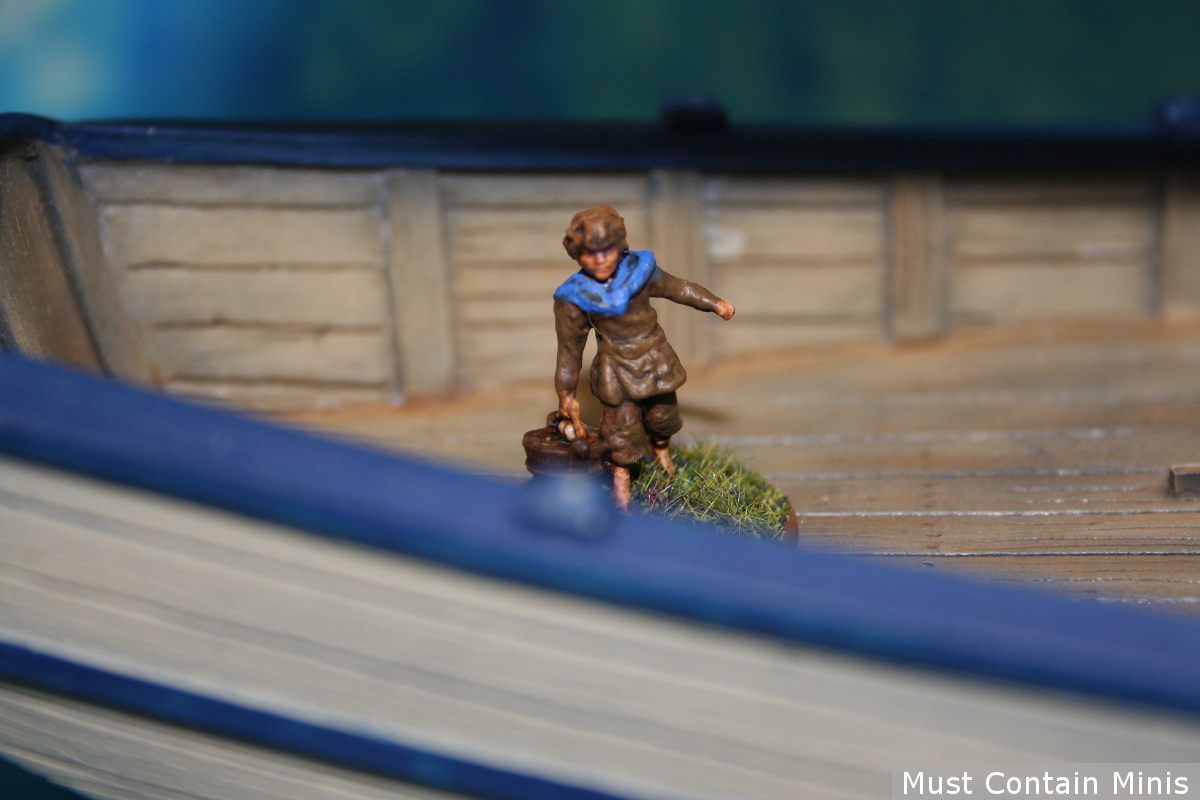 Collette is the Captain's Daughter. She lives a good life and gets pretty much whatever she wants. She even wears a gold tiara as her "crown."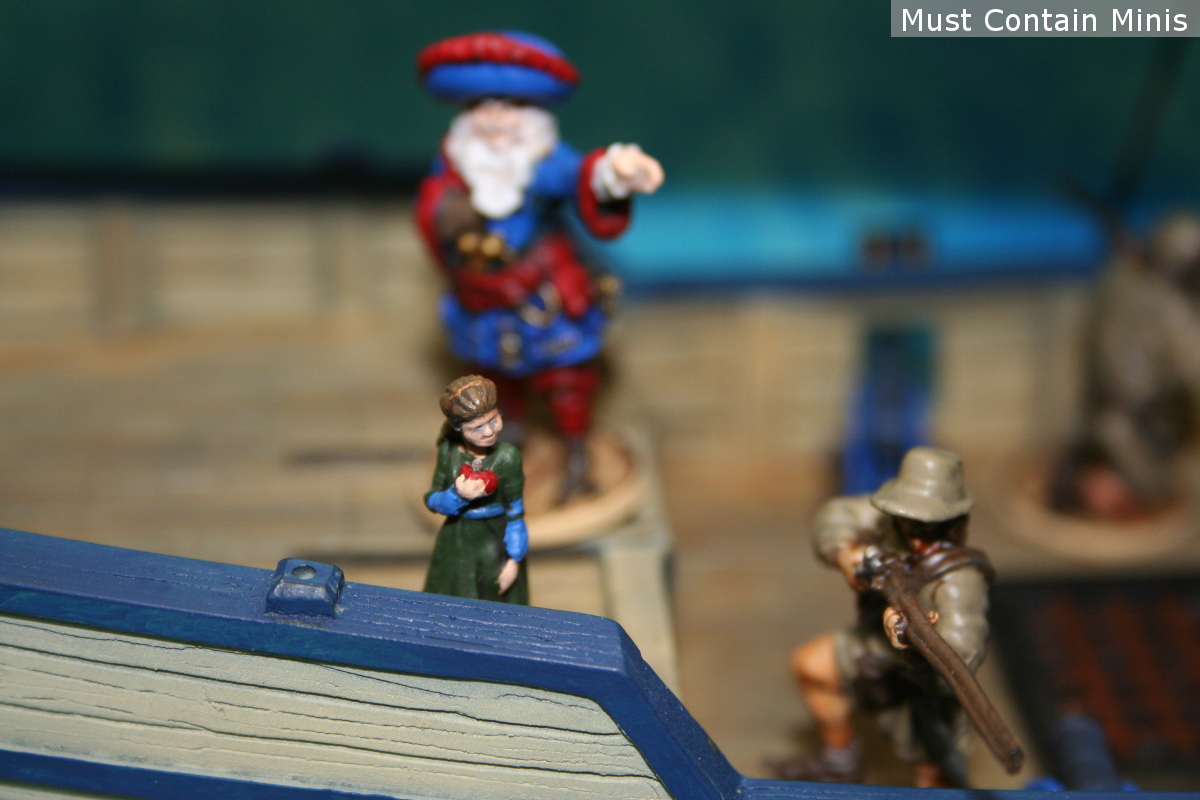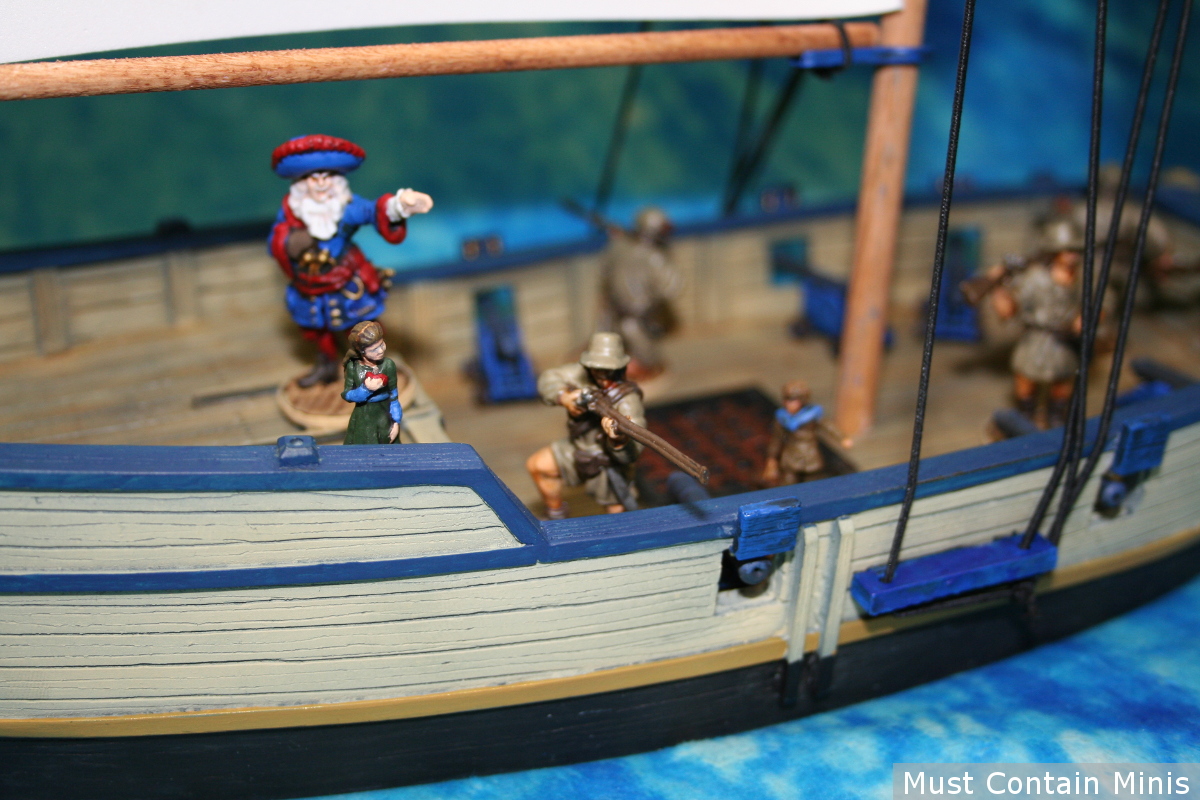 Back on Land
Not only does Nicolas own a great fighting ship, he also has a very nice home back on land.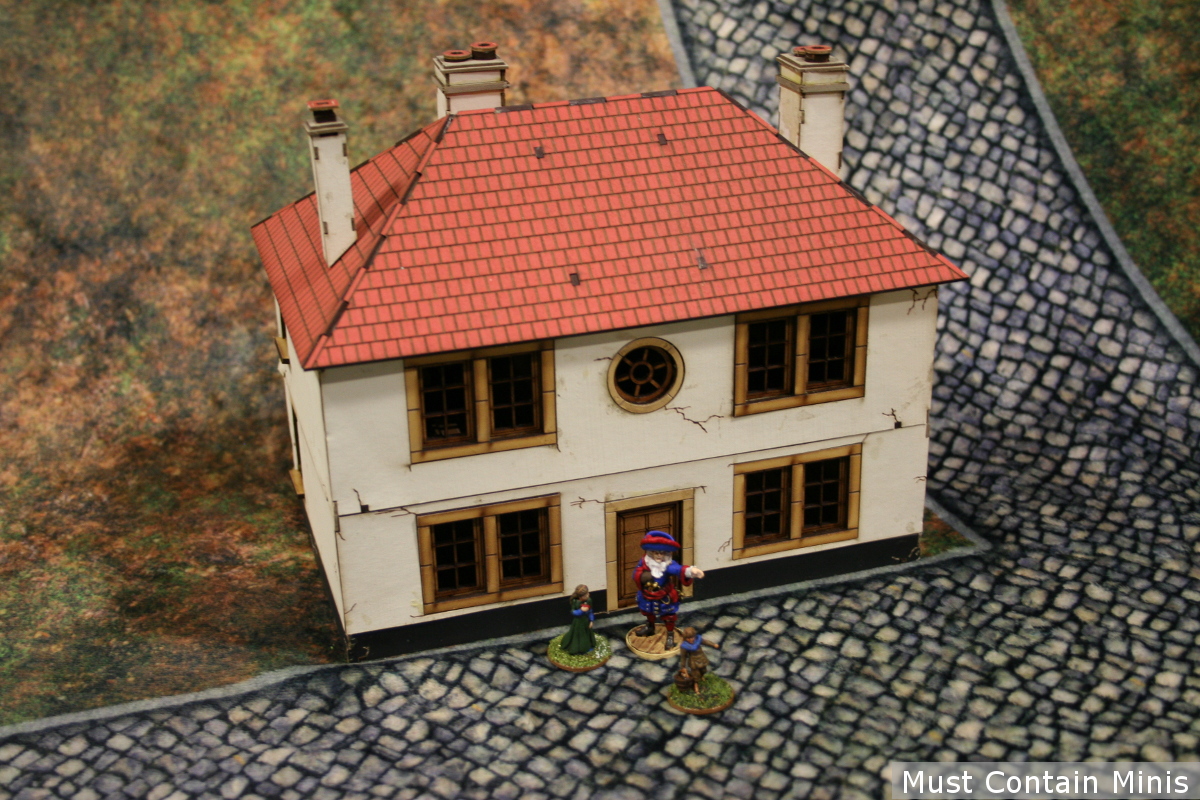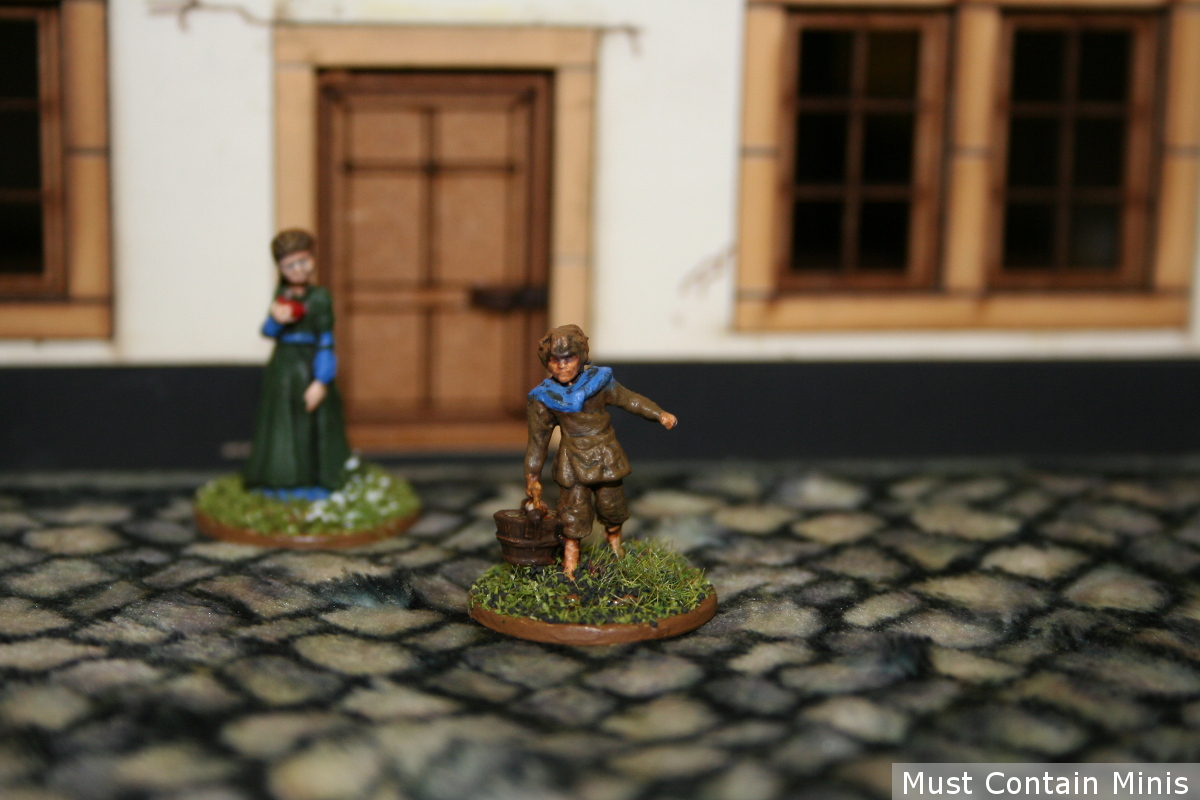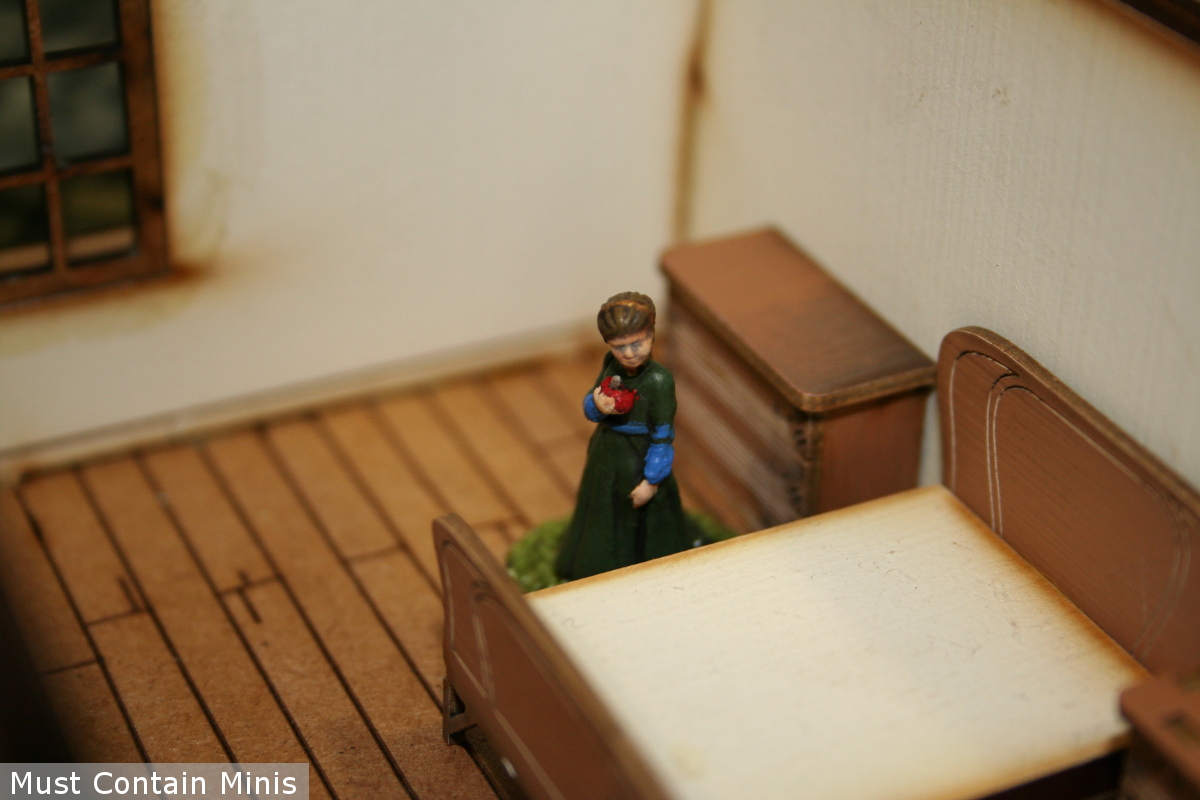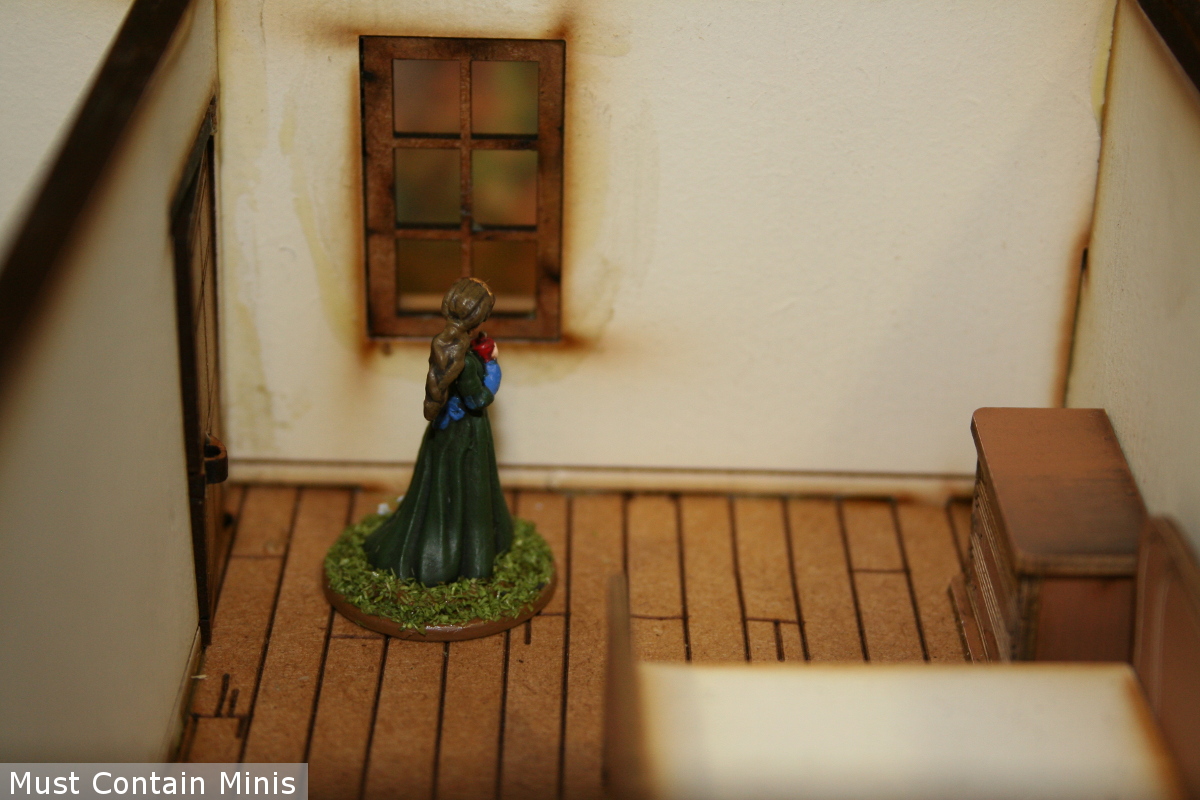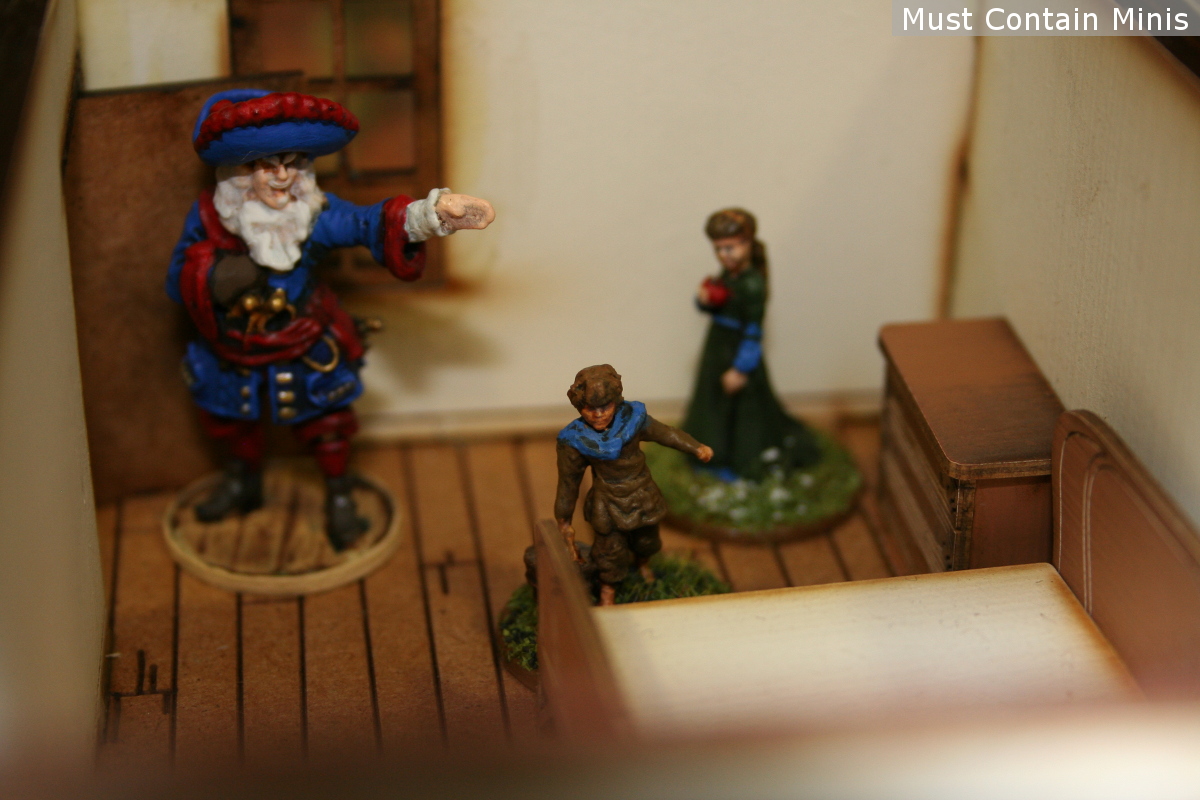 Rules
Rules-wise, Civilians will be dealt with in Blood & Plunder's expansion No Peace Beyond the Line (which is due out in May). For now, these figures can work as Objective markers (or scenery) until Firelock Games releases the actual rules. Perhaps these miniatures would be able to work as local guides for the Militia forces. We will know for sure later.
Scale Comparison
As with all of my "miniature reviews," I like to include pictures for scale. Below are scale comparison images between Blood & Plunder miniatures, Frostgrave miniatures and these 28mm Unpainted Pathfinder Children by WizKids.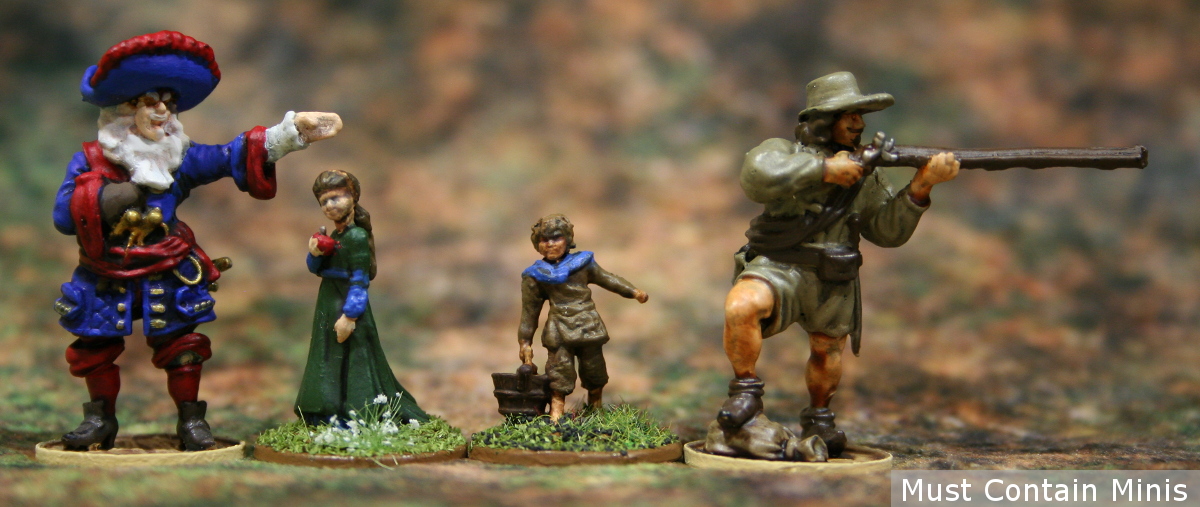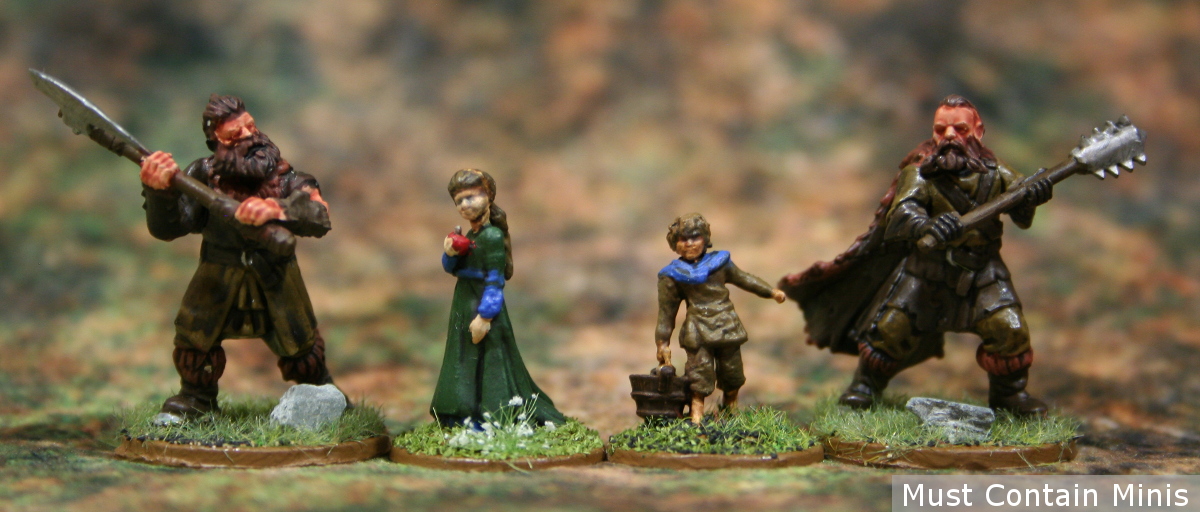 As you can see, these figures could fit in a number of settings quite easily.
Hopefully you enjoyed this post.
Until next time, Happy Gaming Everyone!!!