RM Printable marches along on Kickstarter with their newest project: Battlefields Stunning 3D Printable Scenery. In this campaign, they are collecting pledges for some great looking 3D printer terrain (STL Files) that will look great on the tabletop.
Some of the terrain, like the ice forest piece below, already exists. In fact, I already have a preview copy of this piece and some hills in my collection. I really like them.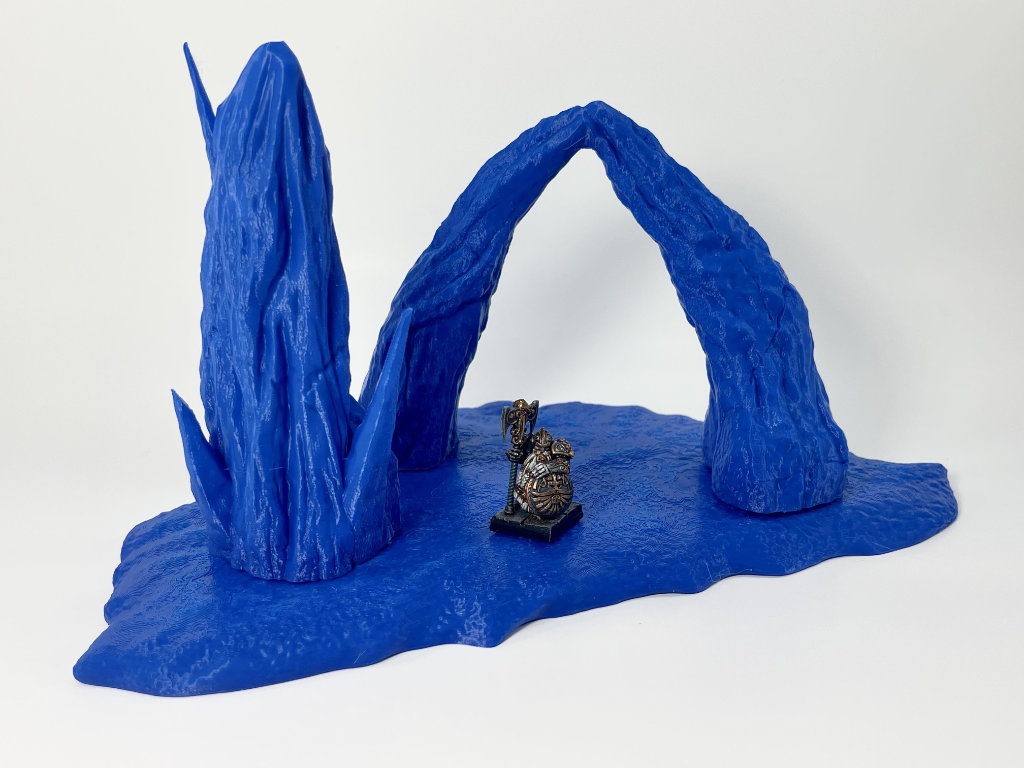 The terrain piece may look large with that single mini on it, but check it out versus these other pieces!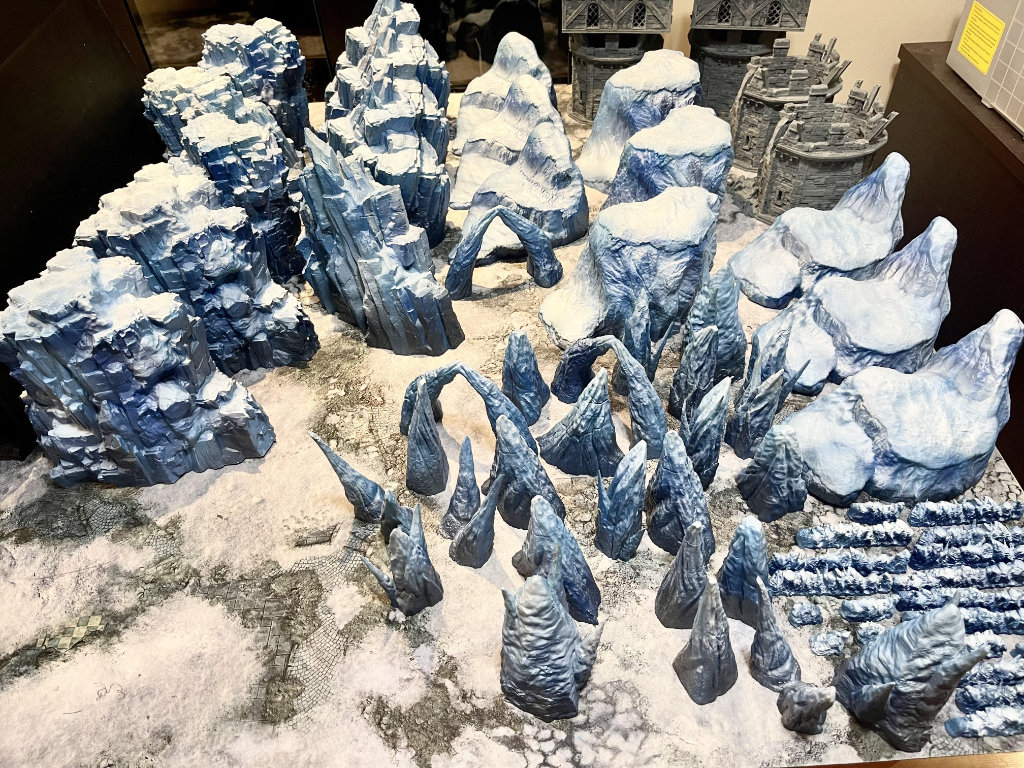 3D Printer Files that are More than just Concept Drawings
Many of the terrain pieces in this crowd funding project already exist in RM Pintable's private collection. That said, it is not yet available for the rest of us.
While designing these kits, the owner of the company has been suppling local tournaments with loaner terrain to make their battlefields look awesome!
Want more on what is coming? Check out this quick video below for some beautiful looking battle scenes.
The photos in this post all came to me from the owner of RM Printable. He sent them to me so I could write about this project. The amount of work that has been put into it so far is incredible.
Look at all the sample terrain he printed off. Again, he has been supplying tournaments in Ontario (Canada) so that is part of the reason he has so much printed.
3D Printed Terrain Printed Off Already
Check out all of this terrain. these images below will help give you an idea of what the terrain should look like once it is printed off.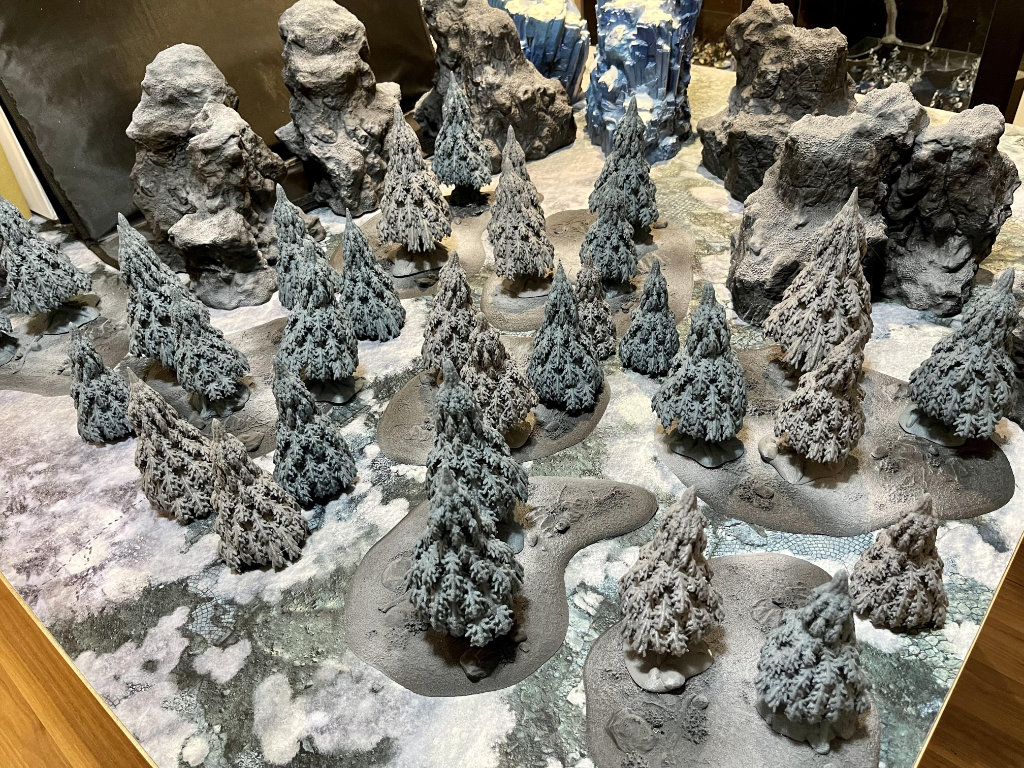 I love that forest above. That table looks so cool!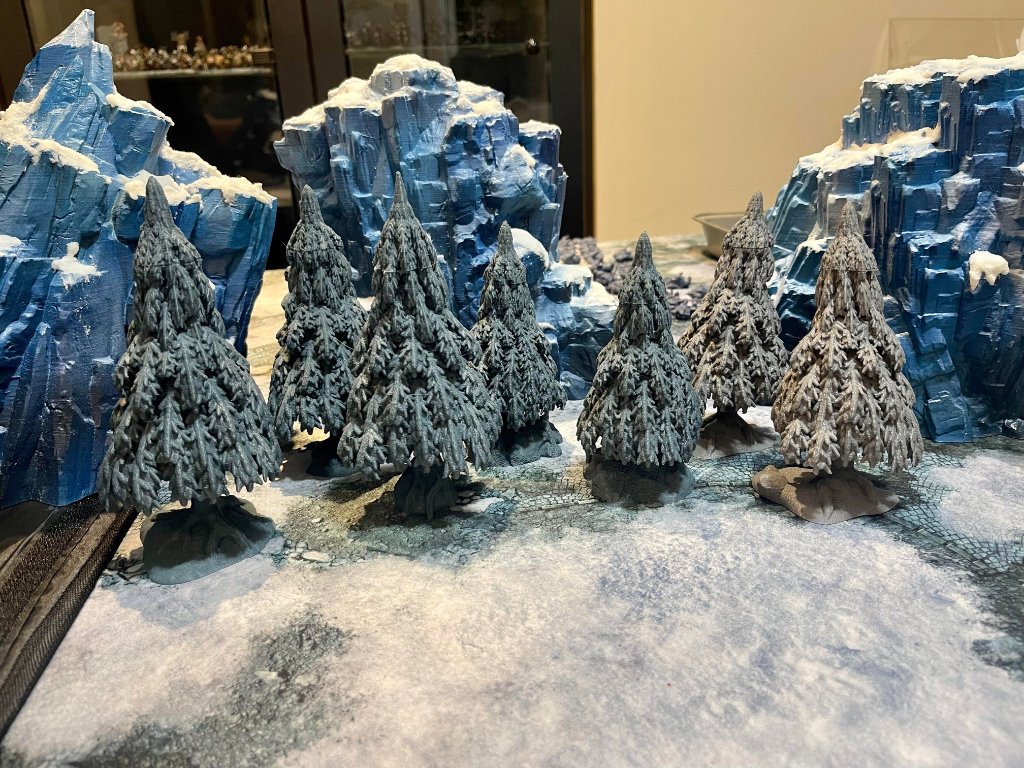 Another shot of the trees. You can feel the snow weighing down the branches. The cliffs behind are a nice touch that you can pledge for too.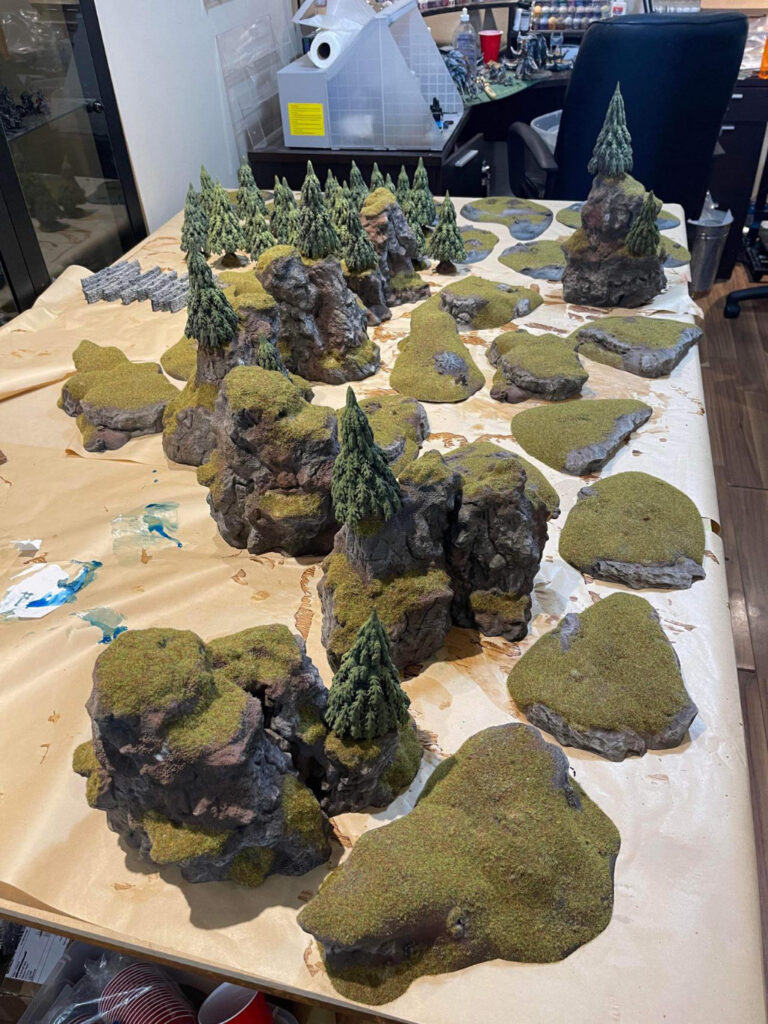 Here we have some hills. As I mentioned earlier, The owner of RM Printable has been supplying tournaments with terrain in Ontario (Canada). You can check him out through his Facebook Page too. You might even be able to get in touch with him from there.
Before showing you some battlefield images, check out this picture of some unpainted terrain.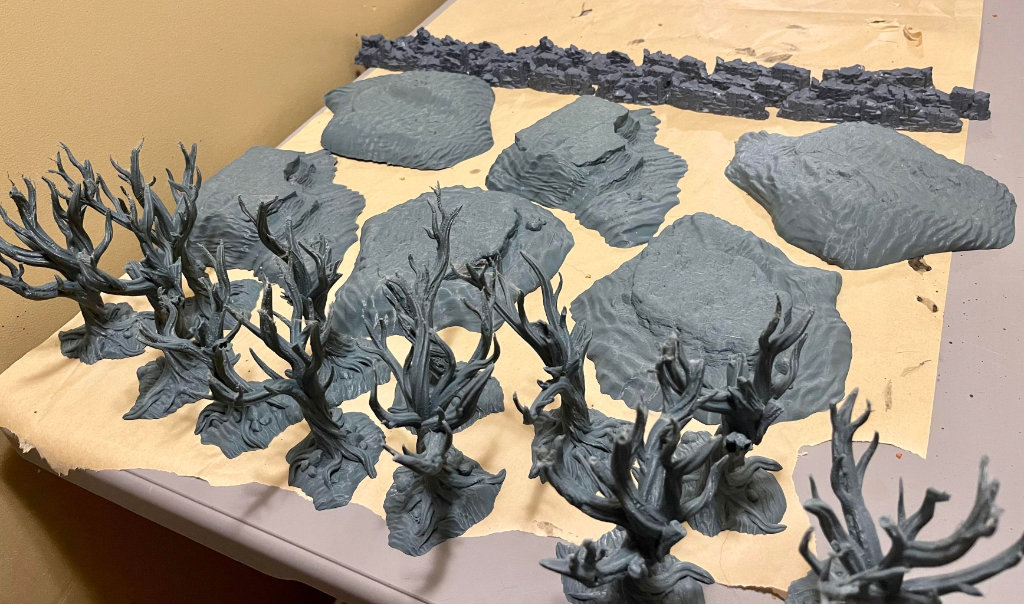 In this Kickstarter campaign, multiple 3D printed Terrain sets are available for your wargaming table. As you can see, it all looks stunning.
The 3D Printed Terrain on Wargaming Tables
Since these kits have already been used for wargaming tournaments, we get to see how the 3D printed terrain looks on the tabletop. Nice!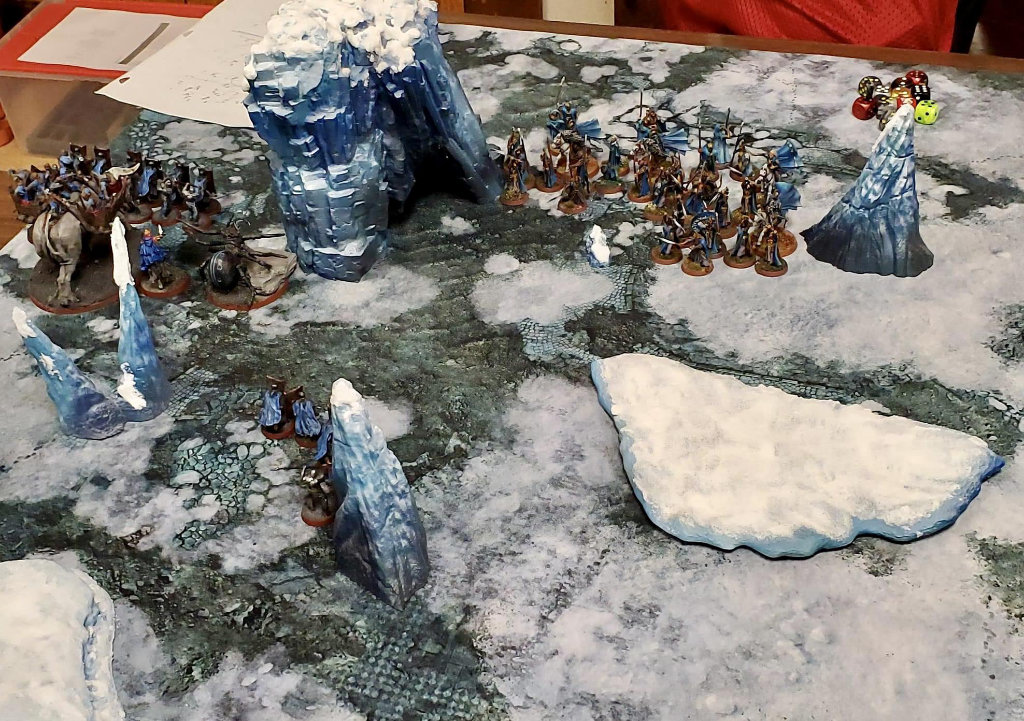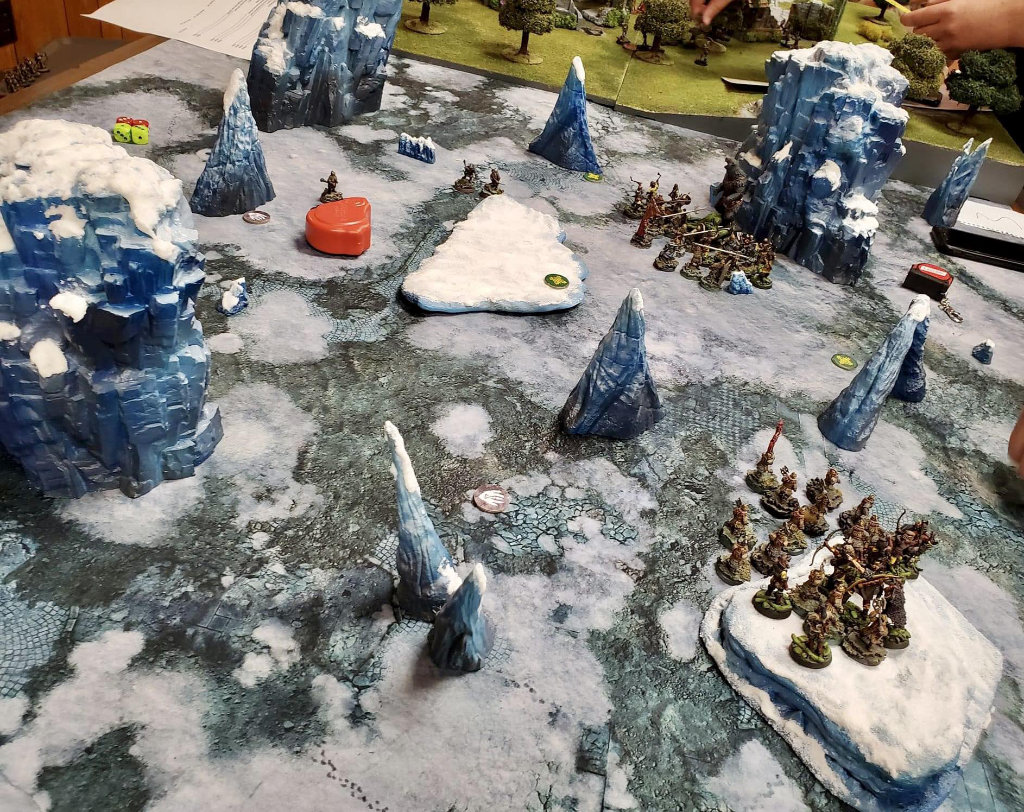 I have some of those low hills too. They are very nice.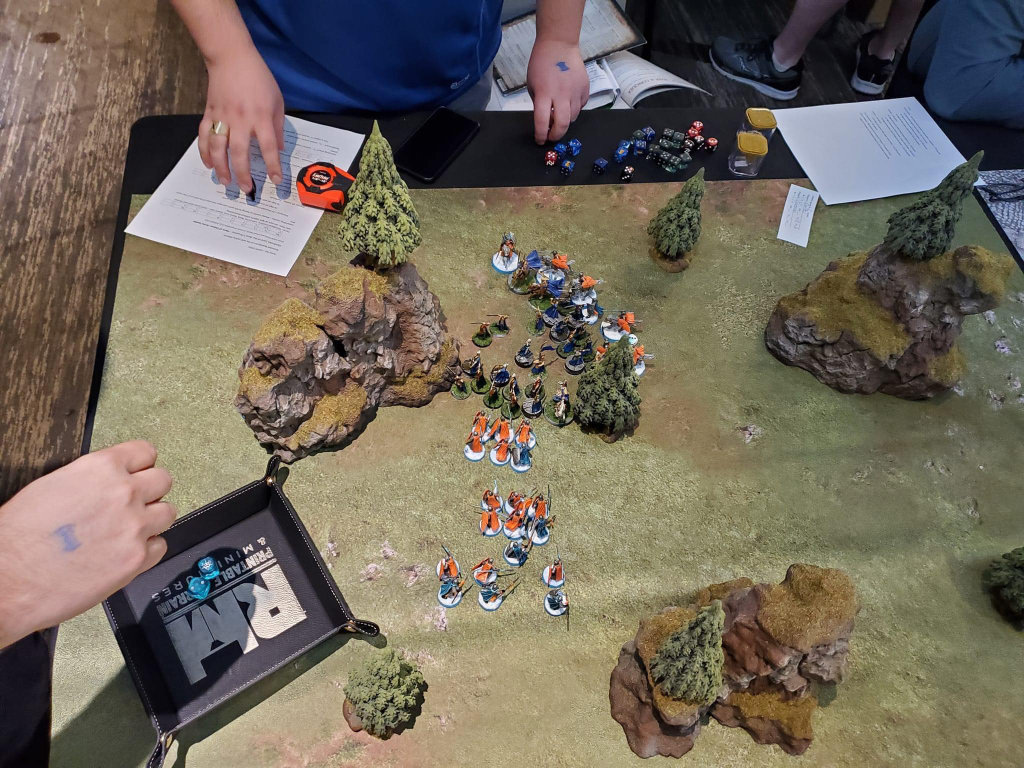 Great looking terrain for whatever games you are into. RM Printable Terrain, thank you for supplying me with them.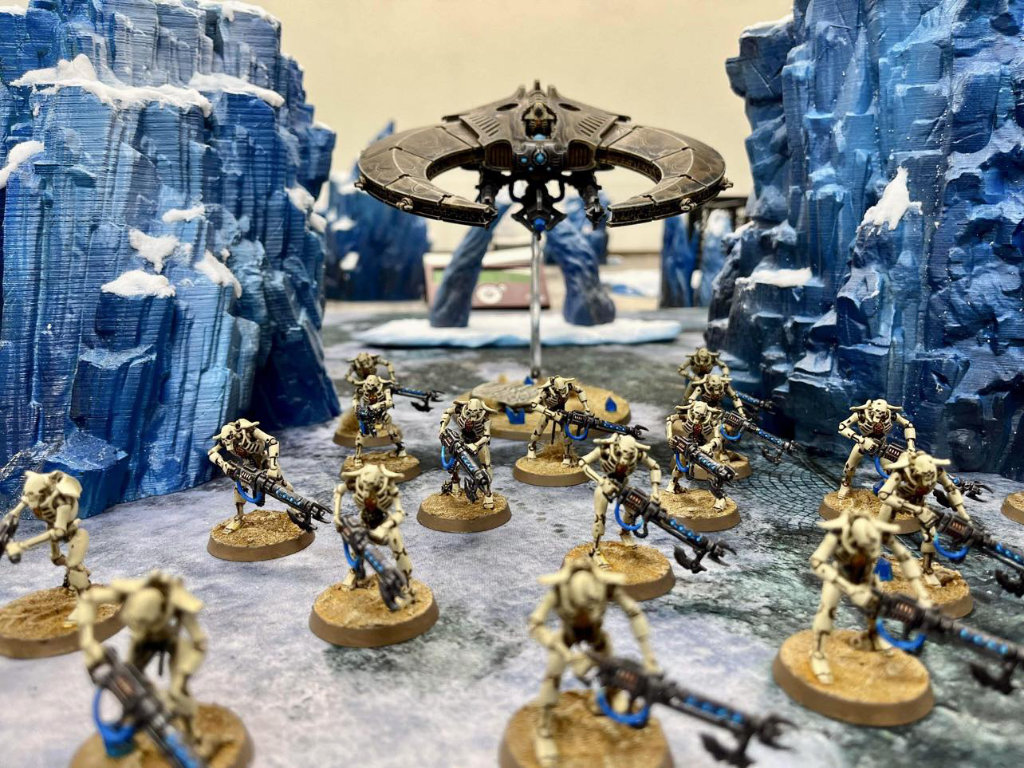 I love this photo of the Necron forces coming from between two ice cliffs by RM Printable.
Wrapping it up…
Today's post was to bring awareness to a Kickstarter Campaign currently going on with cool terrain for your wargaming battlefields.
The scenic items that you saw in this post today are all available through Kickstarter now and will be filled by MyMiniFactory. While you can get a deal on their previous work through the campaign, you can also find them on their MyMiniFactory page.
Until next time, Happy Gaming Everyone!!!