This very quick article is a round up of all of our Lannister Miniatures Showcases to date. If you are into A Song of Ice and Fire and like the Lannisters, this article is for you. From this page, you will be able to quickly get to our articles in this four part series.
Without further ado, below are links to the posts on this site showcasing painted Lannister Miniatures.
The Lannister Showcases
All of the pictures below act as links to the related article. Hopefully you find something you enjoy here.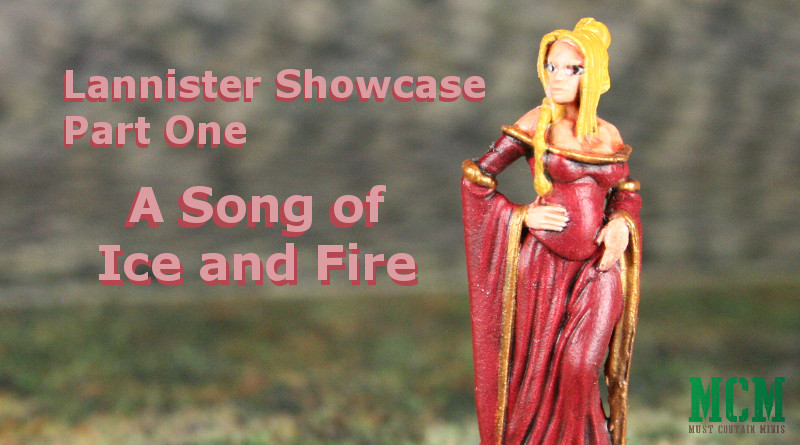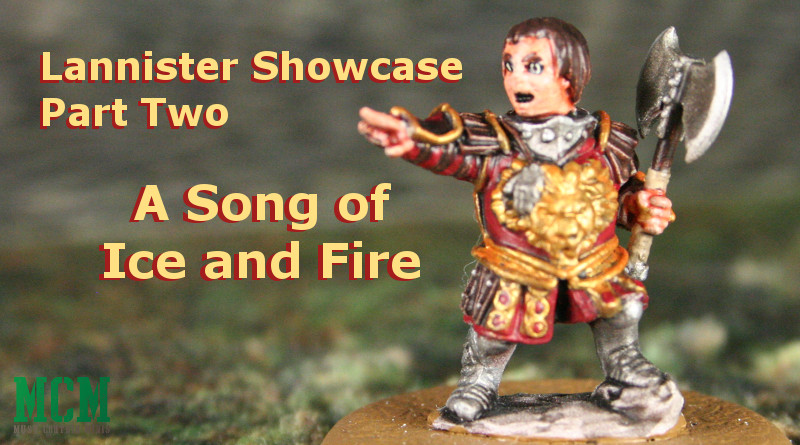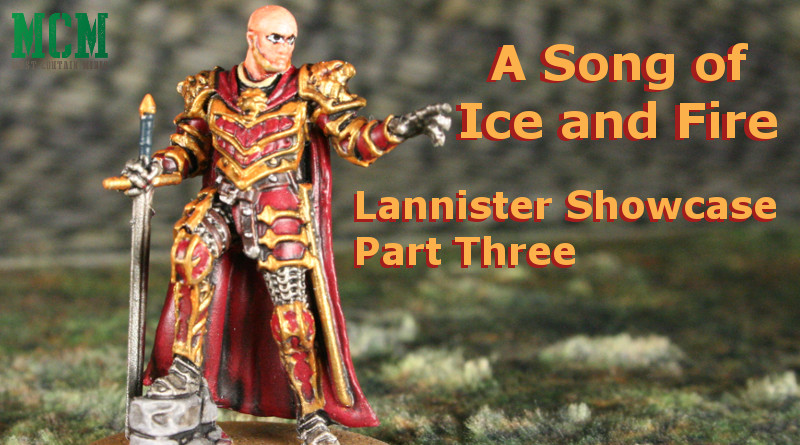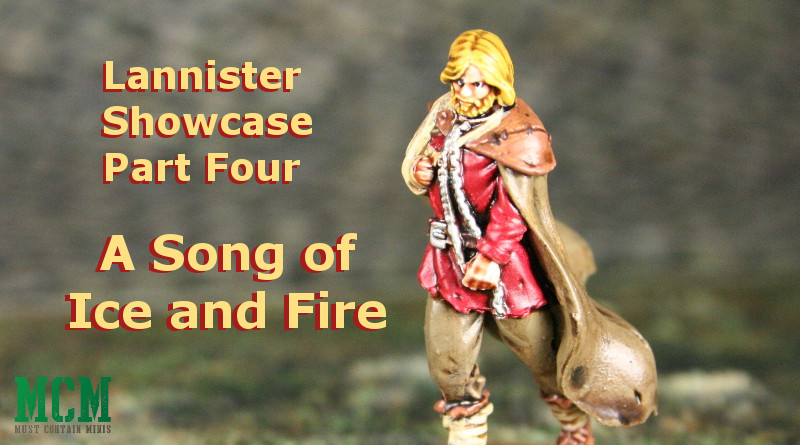 Wrapping it up…
This article concludes our Lannister Series of the miniatures painted by Ullr's Table. In the future, I will give the Starks the exact same treatment. Overall, these are pretty good looking models and they seem to be picking up steam and popularity in my area. I believe that Forbes Hobbies has a bunch of these miniatures for anyone looking in the Kitchener / Waterloo / Cambridge area (Ontario, Canada).
Special thanks goes out to Rob of Ullr's Table for allowing me to photograph these miniatures that he painted on commission for a client.
Unitl next time, Happy Gaming Everyone!!!