Update, January 3, 2018 – There were a few typos in this post that I now corrected.
This post marks my first look into the miniatures of A Song of Ice and Fire. In this Showcase piece, I show off the first four Lannister Character Models as painted by Ullr's Table. These miniatures come in the core set of A Song of Ice and Fire the Miniatures Game.
Now, let's take a closer look at the miniatures.
Cersei Lannister
From what I have read and seen in the TV shows and books, this is a woman that I would not want to cross paths with. She is extremely dangerous!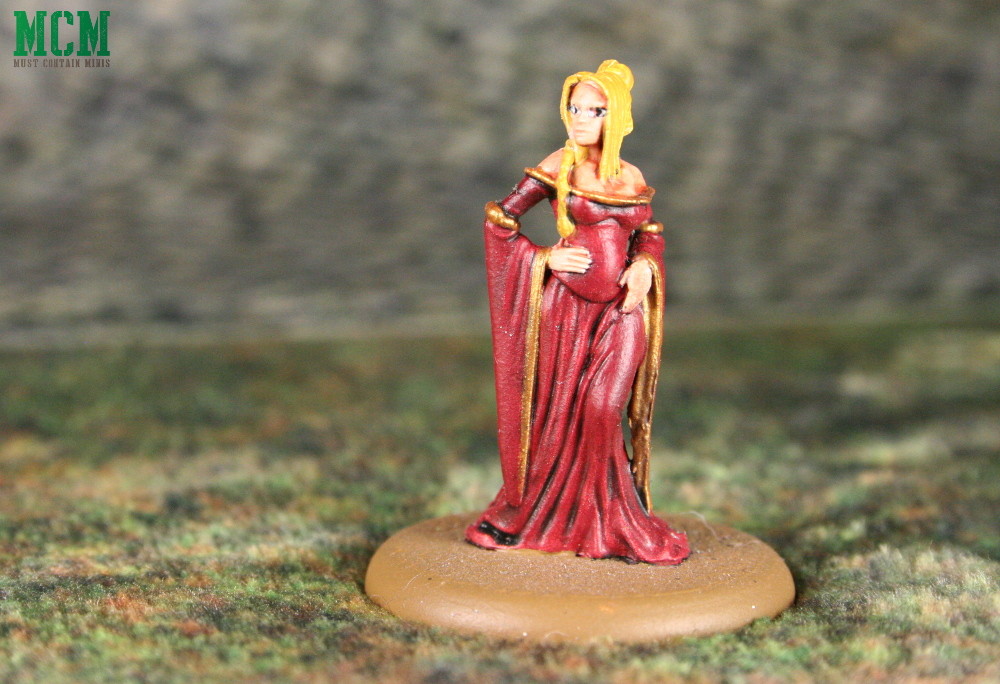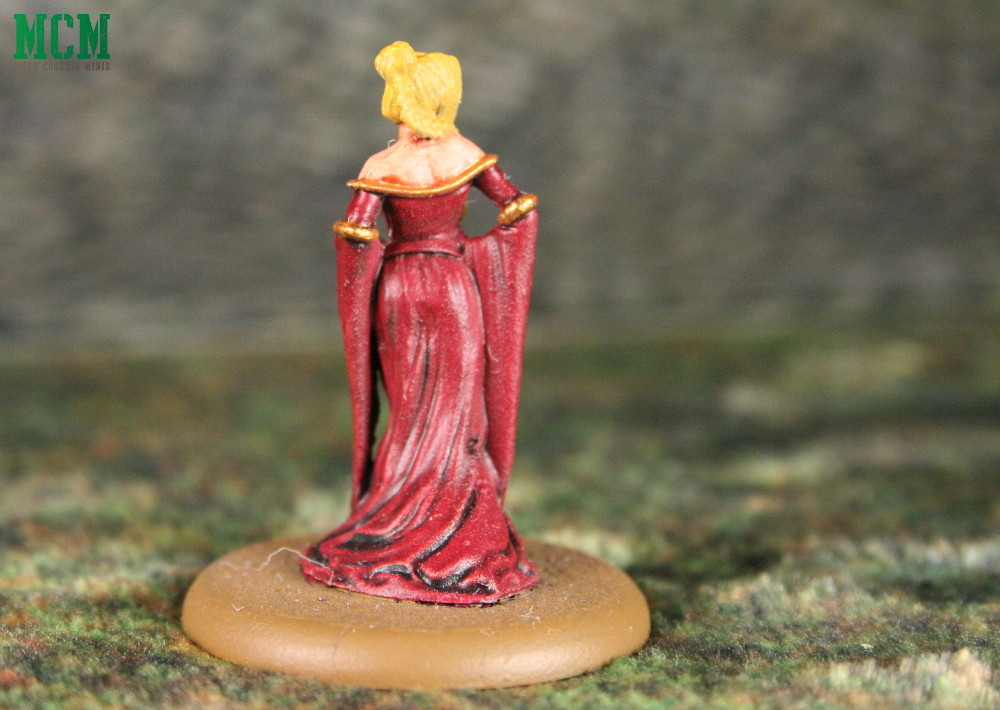 Jaime Lannister
Jaime is Cersie's brother. Early in the story, we learn all is not right with their relationship!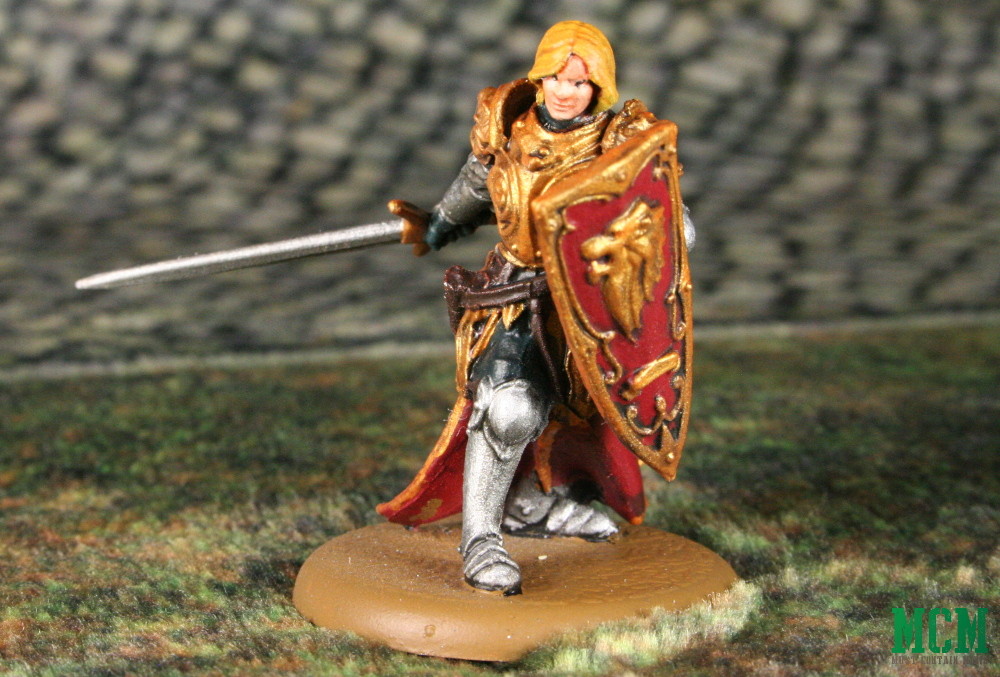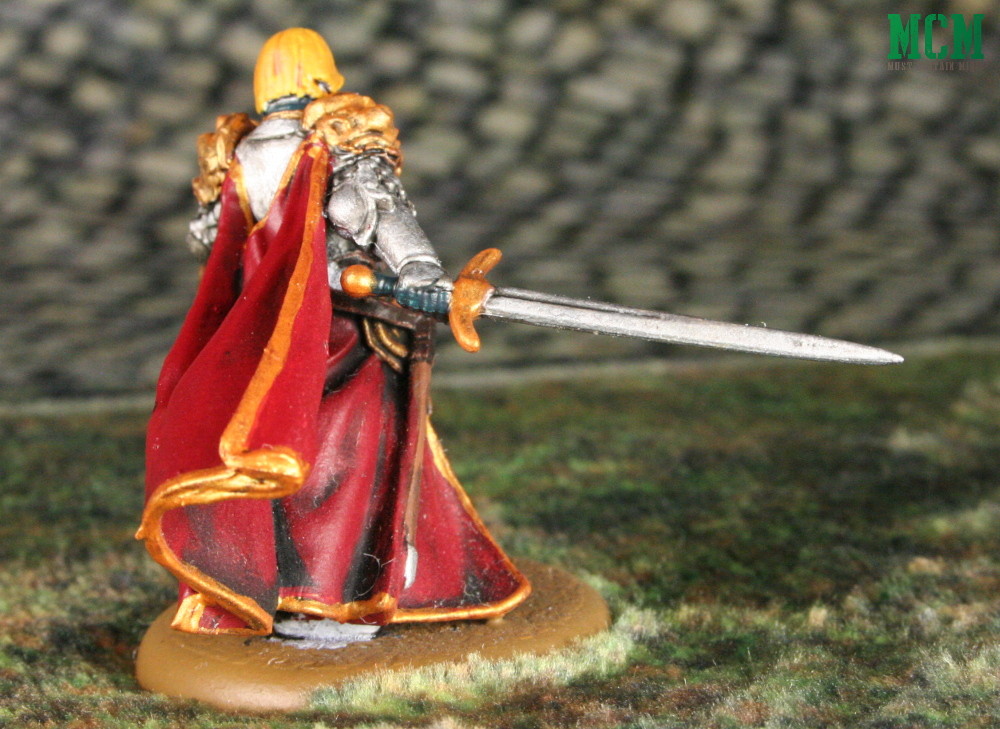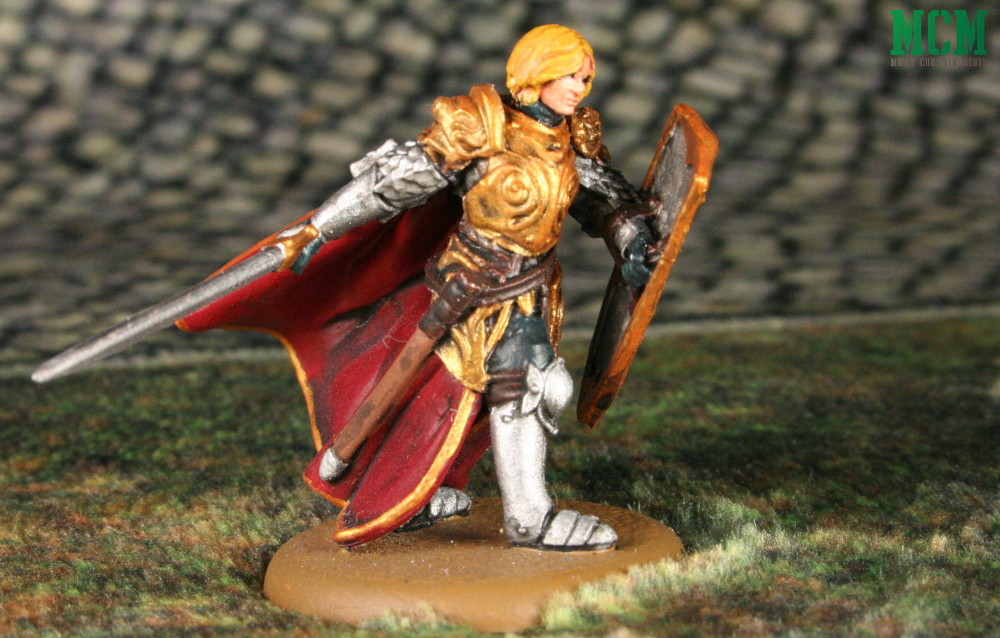 Tyroin Lannister
Tyroin, also known as "The Imp," has got to be one of my favourite characters in the Game of Thrones stories. While he doesn't come from the nicest of families, and he is a bit of a slimy character, there are likable aspects to his personality. He seems to be the only Lannister with remorse for the misdeeds of his family.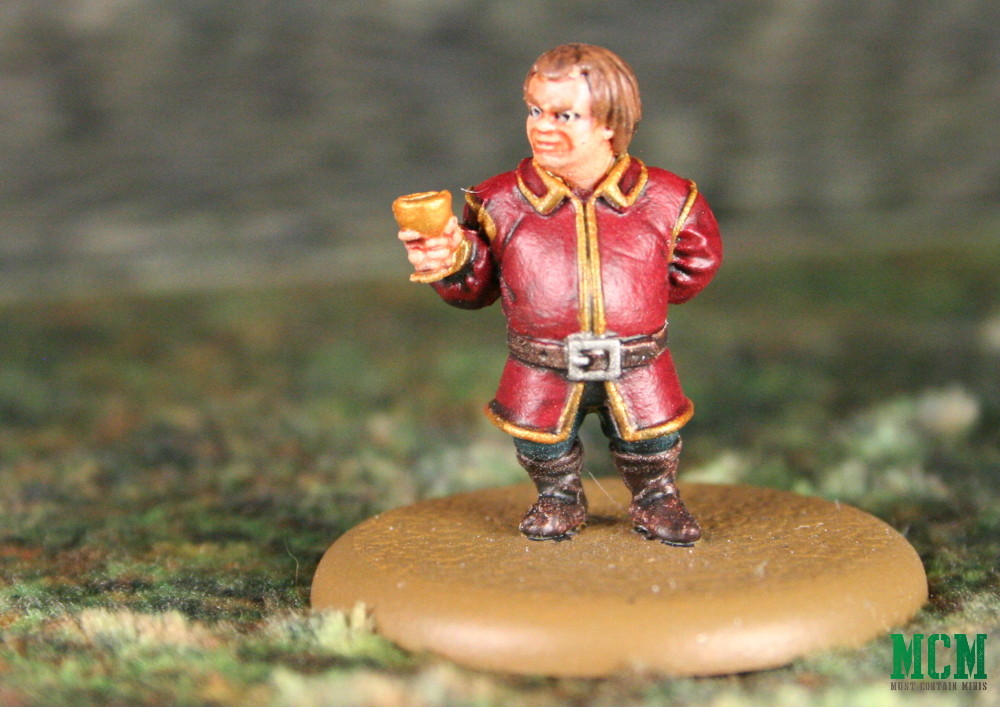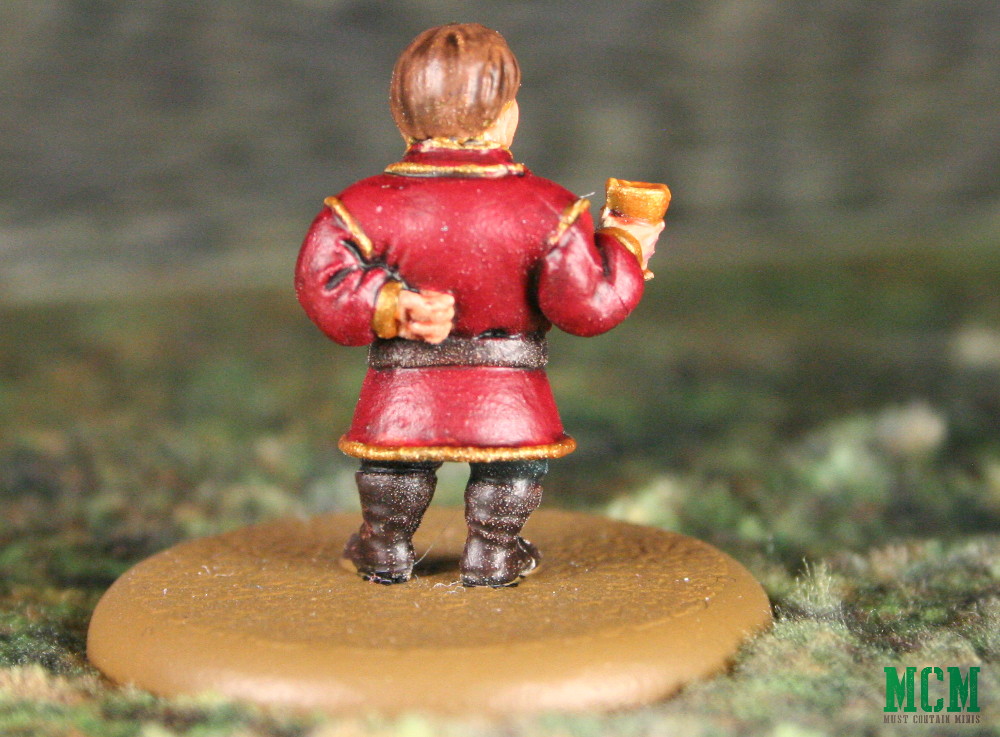 Gregor Clegane (aka – The Mountain)
The Mountain towers over his opponents. The size does not come across in the picture, but this figure is huge!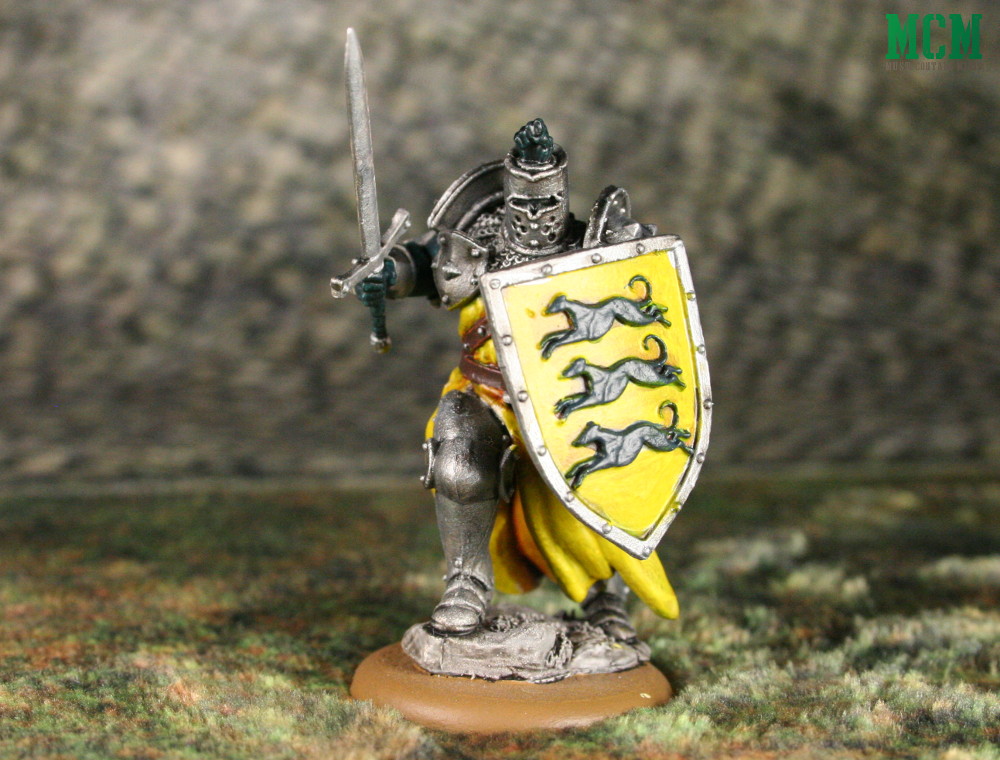 Wrapping it up…
Hopefully you enjoyed this quick Showcase article of the Lannister Character Miniatures from A Song of Ice and Fire by CMON Games. Special thanks goes out to Ullr's Table for allowing us to photograph the miniatures he painted on commission before sending them back to his client. Thanks also goes out to Cigar Box Battle for sending us the battle mat that we used as backdrop. Their gaming mats are awesome and also happen to make perfect backdrops to pictures!
If you liked this post, be sure that you also check out part two of this series.
As stated in our 2018 Year in Review Article, we are looking for painters local to the Kitchener / Waterloo area (Ontario, Canada) that want to show off their painted miniatures in showcase articles. We also take in products from companies wishing to have their products showcased or reviewed on Must Contain Minis.
Until next time, Happy Gaming Everyone!!!
If you like this post, be sure to check out my Game of Thrones Article Round Up or my earlier Lannister Miniatures Article Round Up…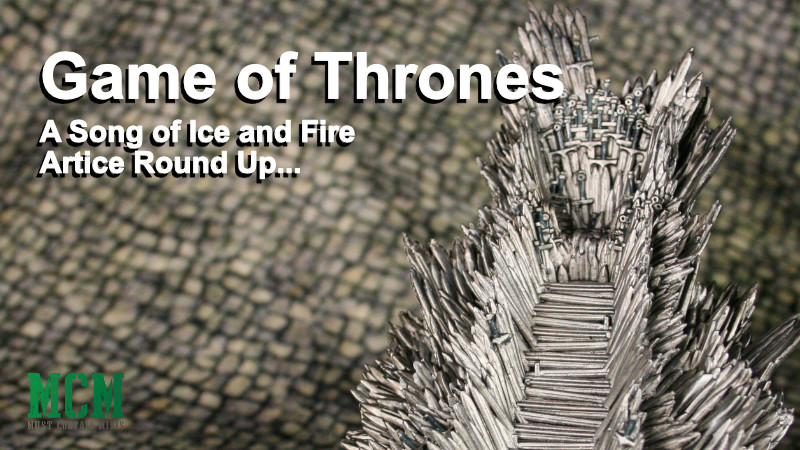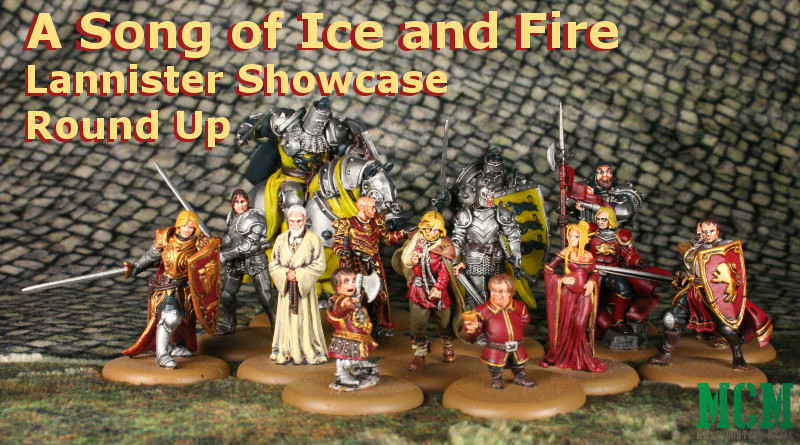 Help Support Must Contain Minis…
As a reminder, we have web hosting fees to cover and your support helps alleviate that pressure. If you want to support us, we use affiliate links to generate a small income.
If you use one of the links on this site to Amazon, DriveThruRPG, or the Wargames Vault and make a purchase from there, roughly 5% of the purchase price goes to supporting Must Contain Minis.
Thanks so much for your continued support!!!