In this post, we quickly look at the top five most popular posts of December 2018 on Must Contain Minis. We will have a few Top 5 posts going up in the week to come with a Top 5 Countdown of the top posts of the year on both Bell of Lost Souls (by me) and Must Contain Minis also in the works.
So without further ado, let's check out the top 5 posts of December 2018.
Number Five
Our fifth most popular article was a toss up between our post about What a Tanker and the Tables at Broadsword 7. In the end, the More Tables at Broadsword 7 narrowly took the win.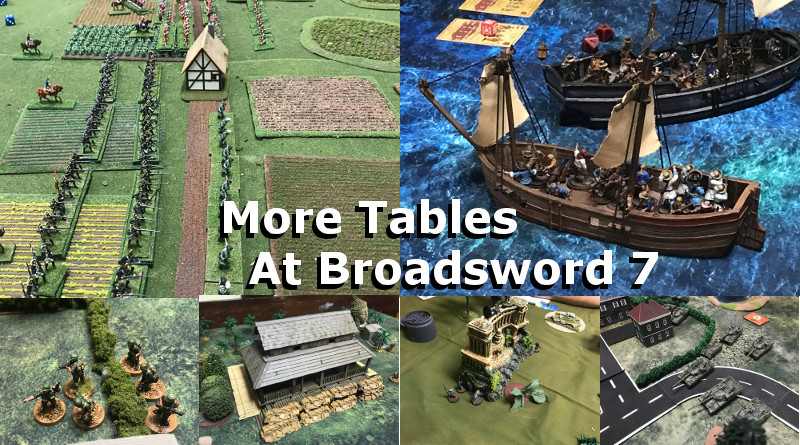 [amazon_link asins='0692786287,B071LTWHPX,B077H74H36,1472818539,B07BZZJKZK' template='ProductCarousel' store='mustcontainmi-20′ marketplace='US' link_id='c8809589-0de6-11e9-a0c3-1be3cd0108c6′]
Number Four
Our article about Oathmark Miniatures takes position number four in this month's round up of most popular articles. This article I wrote back in September, and it is basically a round up article of all the Oathmark sprues shared to date by North Star Military Figures. The best part of this post is that all of the images are in one convenient space. Looks like a few people were considering Oathmark Figures as Christmas Gifts (perhaps even as gifts to themselves).   🙂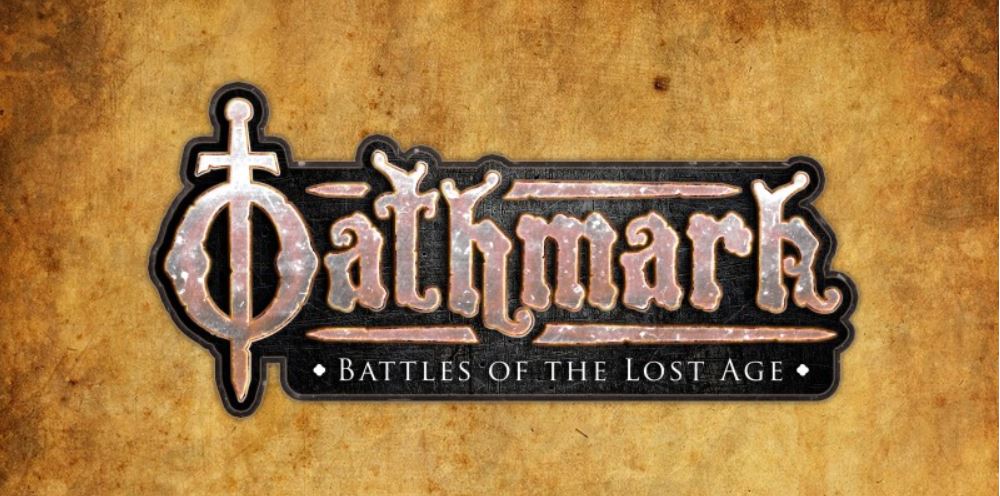 Number Three
The number three post this month also happens to be a post that I wrote earlier (back in October to be specific). This posts is the one for the Female Soldiers Nickstarter Campaign by North Star Military Figures. Again, this article rounds up a number of great images from across the web and places them in one handy spot. On top of that, the post also features the sprue images of the new female models.
The posts goes on to talk about the Maze of Malcor book associated with the campaign. I think that is the only Frostgrave book I don't have at this time, but it looks like one that I will have to add to my collection at some point.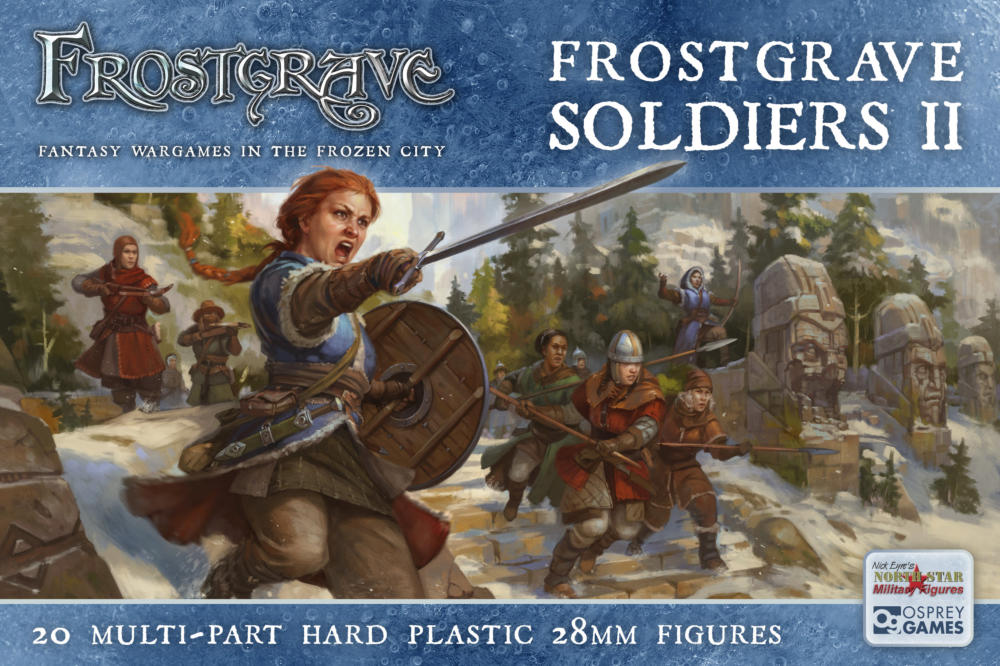 As an interesting side note, this post also made number four in my October Countdown.
Number Two
Our second most popular article of the month is a miniature showcase of the Guild figures from Wildlands by Osprey Games. I must saw, I had a lot of fun making this article and I am very happy with the advancement of my photography skills.
For those interested, aside from great pictures of the miniatures in the game, this post also has scale compression images.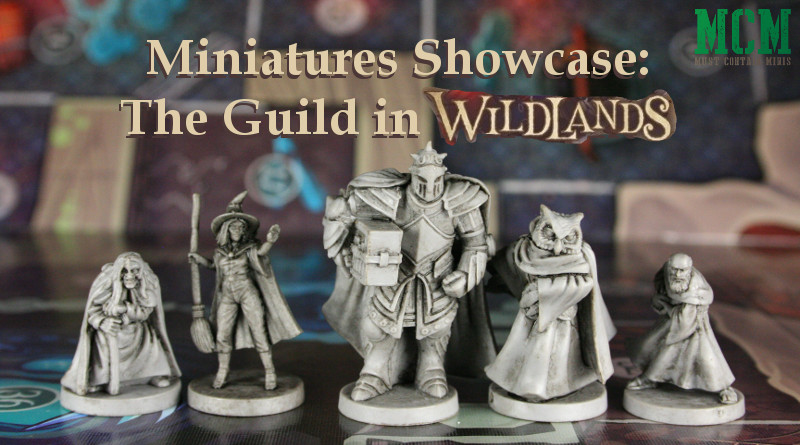 Number One
Oak & Iron by Firelock Games commanded a lot of interest during their Kickstarter Campaign. Today marks the third month in a row where an Oak & Iron post holds one of the top five positions of most visited posts. The post that held the top position this month was my warning article that the Oak & Iron Kickstarter Campaign was about to end. While I call it a warning article, it was much more than that. It was a wrap up of what your pledge will get you, the unlocked campaign goals and some information from other places on the web.
Among those images were scale comparison pictures and artistic sketches along with information about some unique ships. It is still worth a look if you missed it the first time around.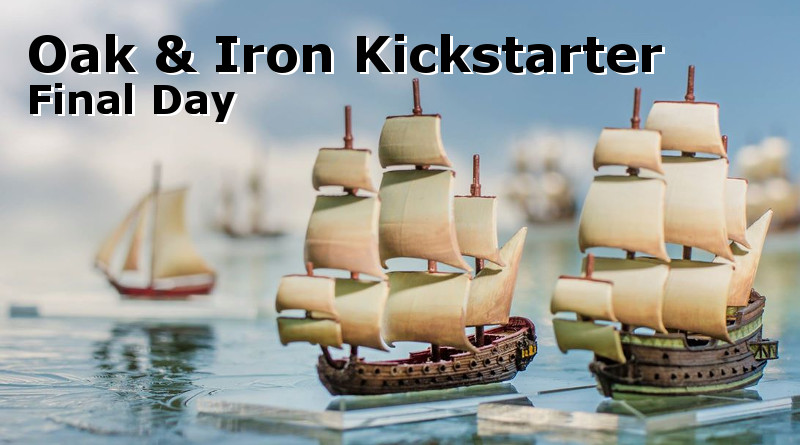 Wrapping it up…
Hopefully you enjoyed this quick top 5 article post. We do plan to continue to make them a regular thing on the site.
Until next time, Happy Gaming Everyone!!!
Help Support Must Contain Minis…
As a reminder, we have web hosting fees to cover and your help supporting us helps alleviate that pressure. If you want to support us, we do take in products from companies that we use in our posts and we also use affiliate links to generate a small income.
If you use one of the links on this site to Amazon, DriveThruRPG, or the Wargames Vault and make a purchase from there, roughly 5% of the purchase price goes to supporting Must Contain Minis.