Oak & Iron by Firelock Games comes to Kickstarter this November 7th. Although the game is to hit Kickstarter on Wednesday (November 7), there is a lot of positive buzz about the game. In fact, two of my Top 5 popular articles in October were Oak & Iron Previews.
Recently, my contact from Firelock Games sent me more preview pictures for Oak & Iron. Check these out. This game is going to be just as beautiful as Blood & Plunder (except at a smaller scale).
The game is designed to be played with three or more ships per side. Someone online asked if it could be played with 2 ships a side. Mike responded yes, but the game would be over much quicker than what is intended.
Note… Firelock games provided us with all of the images in this post. 
Update – November 7, 2018: Oak & Iron is now Live on Kickstarter – Related Article. 
The Starter Box
Below is the preview picture of the starter box that my contact sent me. This looks cool!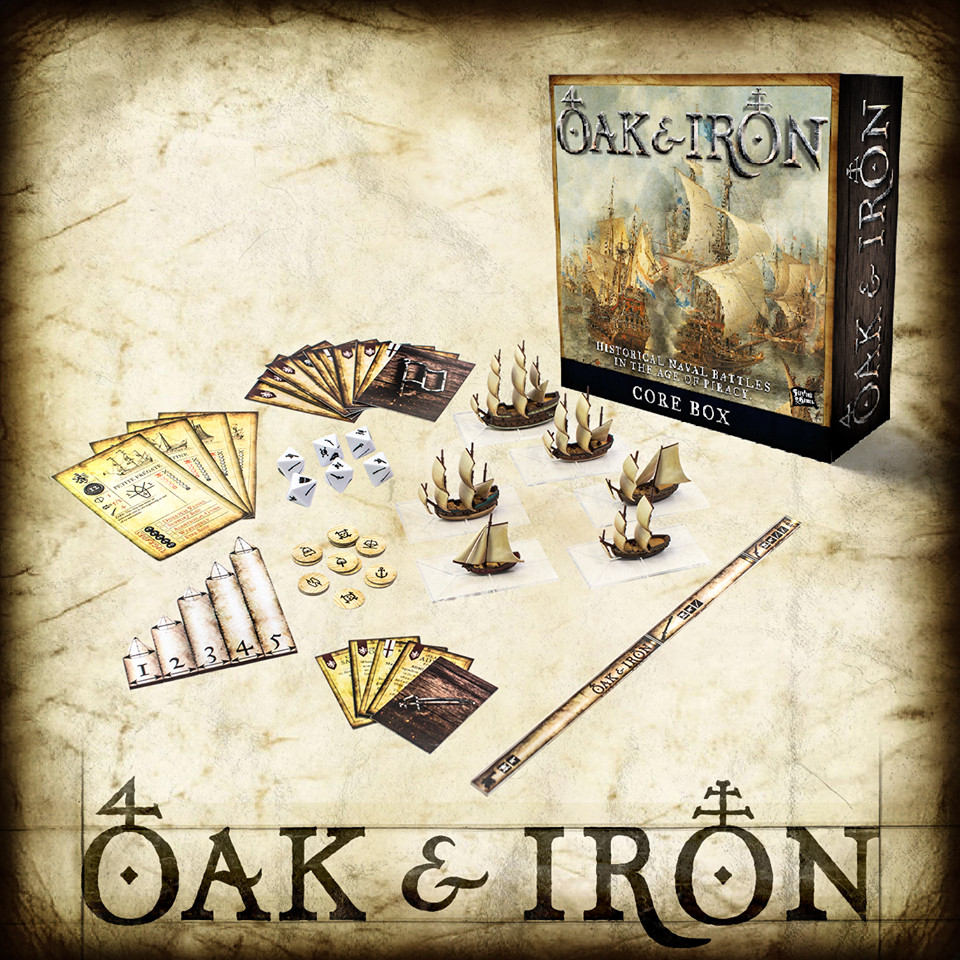 We will find out Wednesday for sure what it comes with, but it looks to come with six ships, some cards, dice and measuring sticks. I like that they based the ships on clear acrylic bases. They look stunning. That said, those ships look even better in the other preview shots sent to me.
More Preview Pictures
Check these pictures out. This game already looks awesome and it hasn't even been released yet.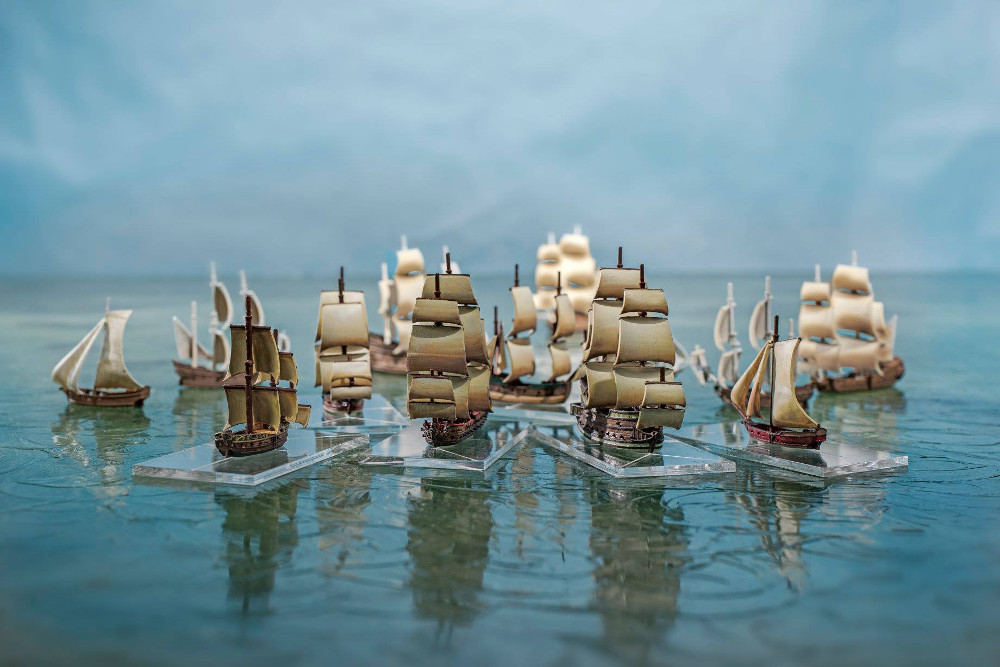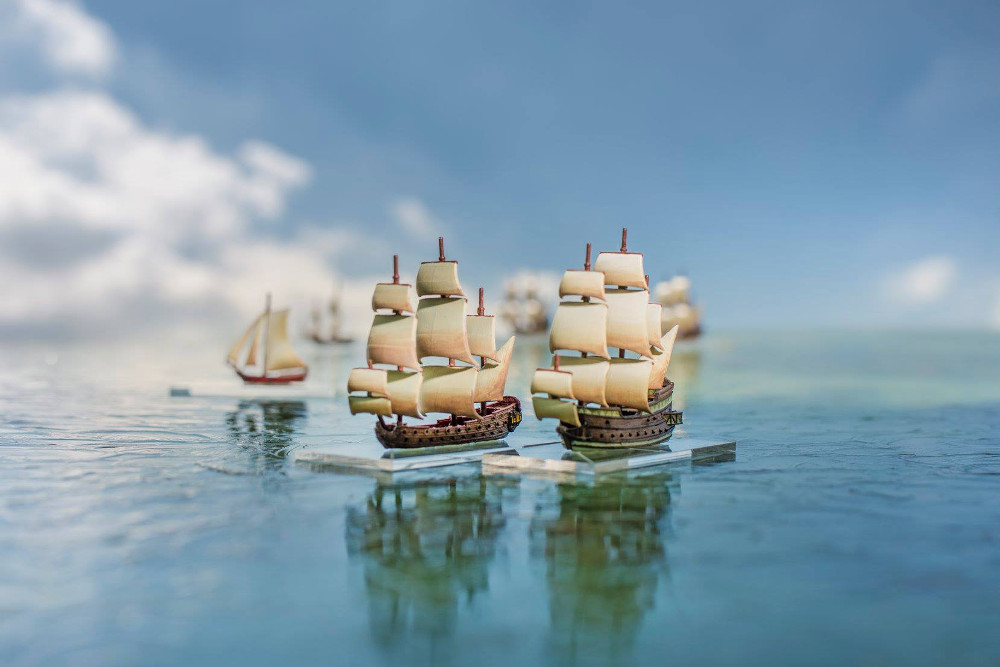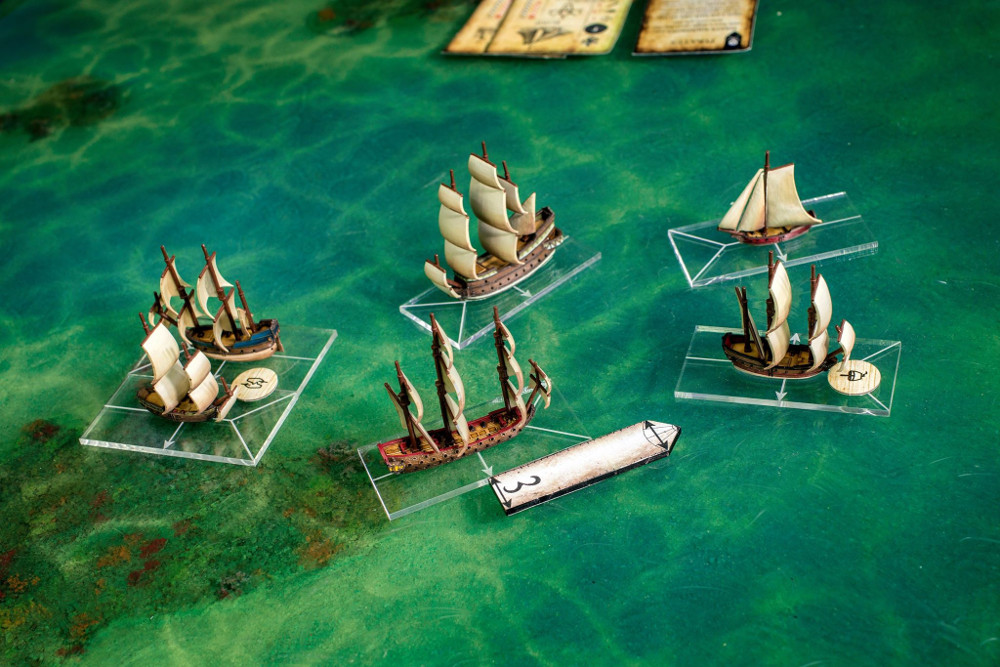 How the Game Plays
For those wondering how Oak & Iron Plays, Mike of Firelock Games shot a very comprehensive gaming video with MiniWarGaming. I embedded the video below for those interested in learning more.
Wrapping it up…
If you like what you see, be on the look out this Wednesday for the launch of the Oak & Iron Kickstarter Campaign.  To me, this game looks really cool, and I am hoping to get my hands on it.
Until next time, Happy Gaming Everyone!!!
[amazon_link asins='0692786287,B071LTWHPX,B071W6FHLZ,B0719X9D9W,B073ZKNXKS,B072M2GLLP,B0714R1L1Z,B074ZS6BJD,B073DC6VPW,B078FPBP8R' template='ProductCarousel' store='mustcontainmi-20′ marketplace='US' link_id='3b3212f9-e0c0-11e8-86b9-333e57cec74f']
Related Articles