Oak & Iron by Firelock Games is now finally on Kickstarter! Now, this is a product that I previewed on Must Contain Minis a few times because of my excitement.
Judging from the statistics of this website, this game is popular. We have had a lot of visitors here reading our preview articles. Now the full blown game is on Kickstarter and funded in under a day. In fact, Oak & Iron collected nearly double the Kickstarter goal in 9-hours. This is incredible.
If you have not heard of Firelock Games, this is the same company that makes Blood & Plunder, a 32mm naval game set in the same time period. Oak & Iron is scaled to 1/600 for even larger battles.
Note: All images in this post are from either the Kickstarter Page or Firelock Games' Facebook Page. Some of them I edited. 
So, What is in the Box?
The core box comes with six different ships, plus all the cards, tokens, dice and templates you need to play the game.

The ships are all different and Firelock Games happens to have 32mm versions of those ships too.
Are you thinking what I am? Blood & Plunder and Oak & Iron Crossover games!? The guys at Firelock Games have this covered already and announced that they do plan on cross-over games where you can use the two systems and what happens in one effects what happens in the other.
Also, most of the factions in Blood & Plunder are also available in Oak & Iron – British, French, Dutch, Spanish and Pirates.
Expansions
Firelock Games already planned two expansions to this game and you can get them at the higher pledge levels. Both of the expansions add new ships and ship cards to the game.
Kickstarter Video
In the video below, the game's creator talks about this third Kickstarter project by Firelock Games.
Related Articles
Below I listed the other preview articles we have on Oak & Iron.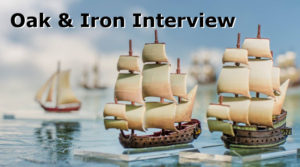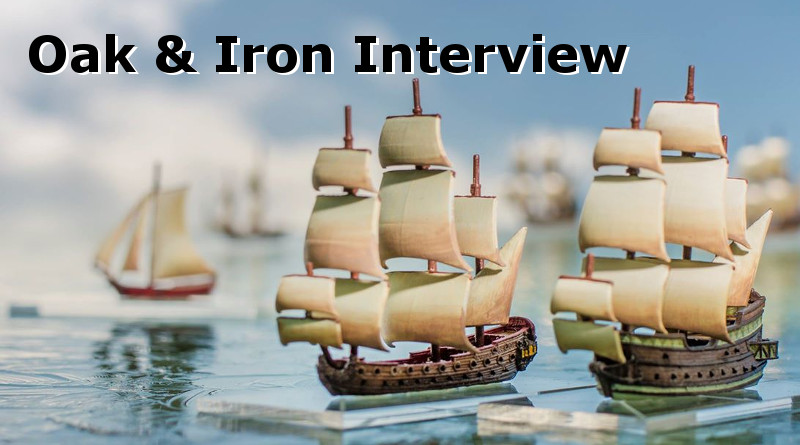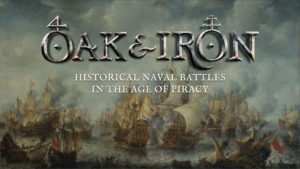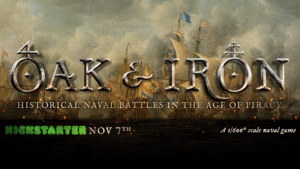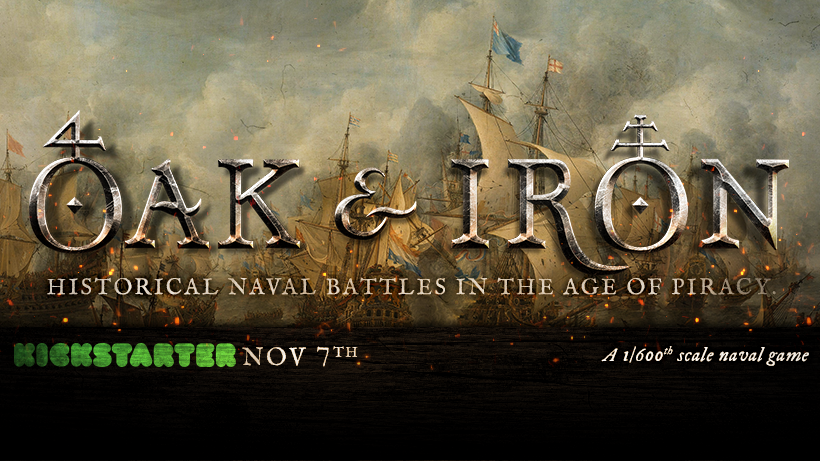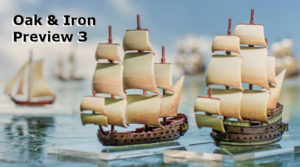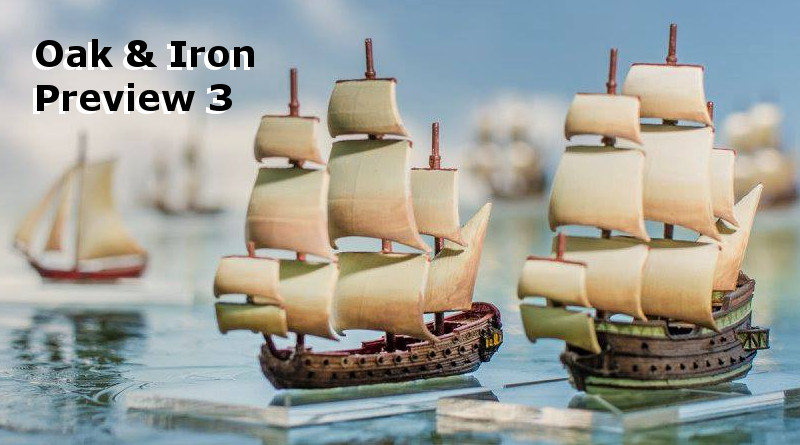 Wrapping it up…
Hopefully you enjoyed this quick awareness artile about the Oak & Iron Miniatures Game up on Kickstarter. If you haven't given it a look, check it out.
Remember, if you participate in a Kickstarter, make sure that you are aware of the risks involved. 
Until next time, Happy Gaming Everyone!!!