In this showcase, we take a look at the Huron / Wendat Warband archers from Flint & Feather. These miniatures come in Crucible Crush's Flint & Feather Huron / Wendet War Party.
Now, these miniatures by Crucible Crush are absolutely beautiful and painted by Dave Lamers. Dave lent me these figures for the purposes of this article. Thanks so much Dave. They look great!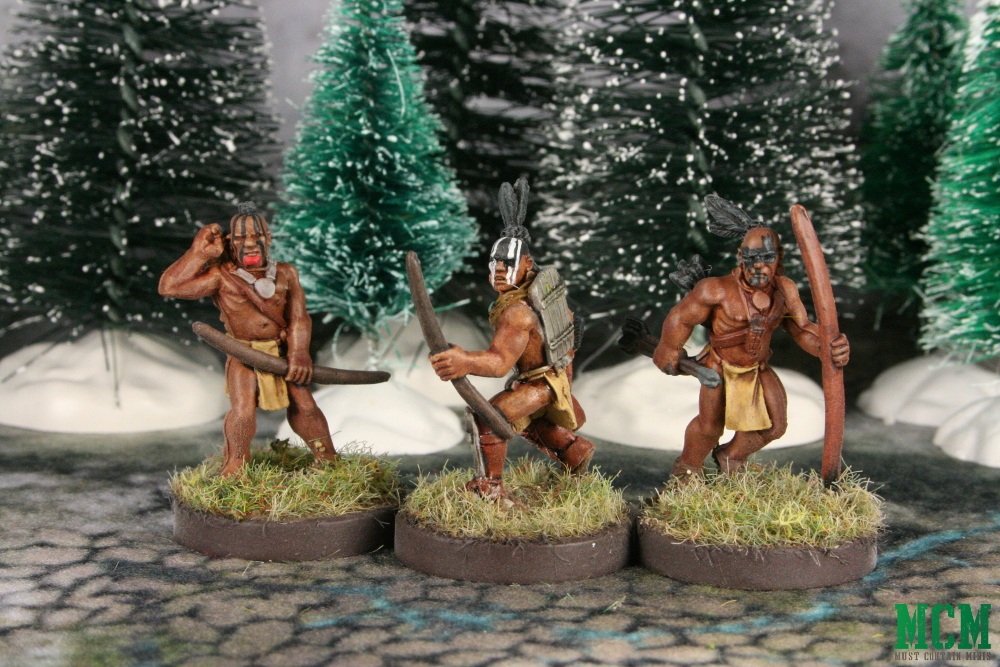 If you are unfamiliar of this line of miniatures, they are intended for the game Flint and Feather. Flint and Feather focuses on skirmish battles around the Great Lakes area of North America before contact with Europeans. Bob Murch skillfully sculpted these miniatures and they are great for historical, and even fantasy games, alike.
Now, let's take a closer look.
Huron / Wendat Archers
Part One of our showcase series of the Huron / Wendat War Party focused on the miniatures of the set in Wooden Armour. There are two archers in that first showcase. Today's article focuses on the other archers of the set.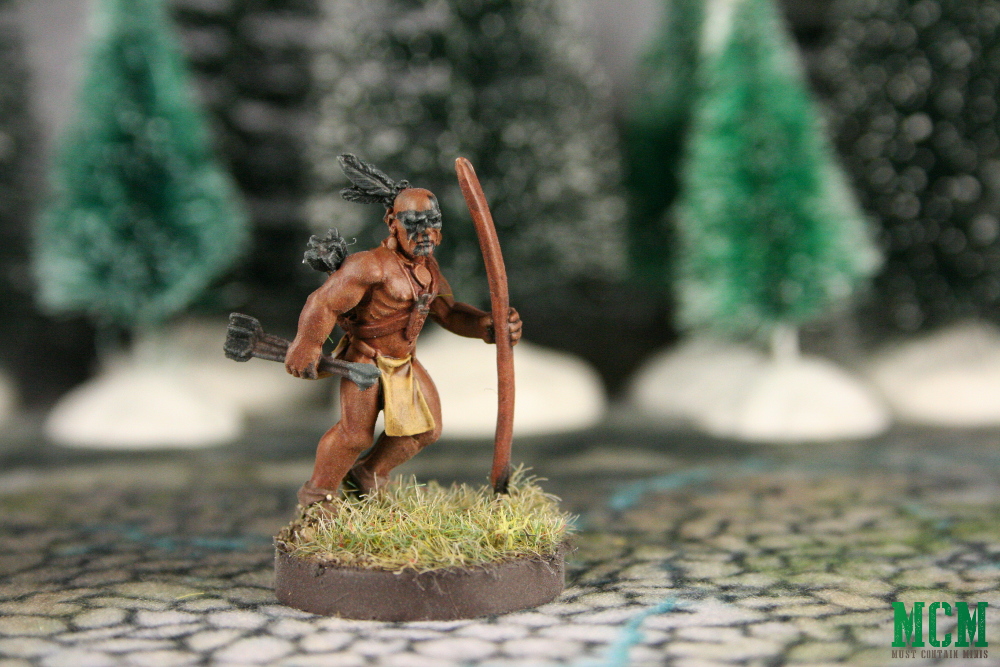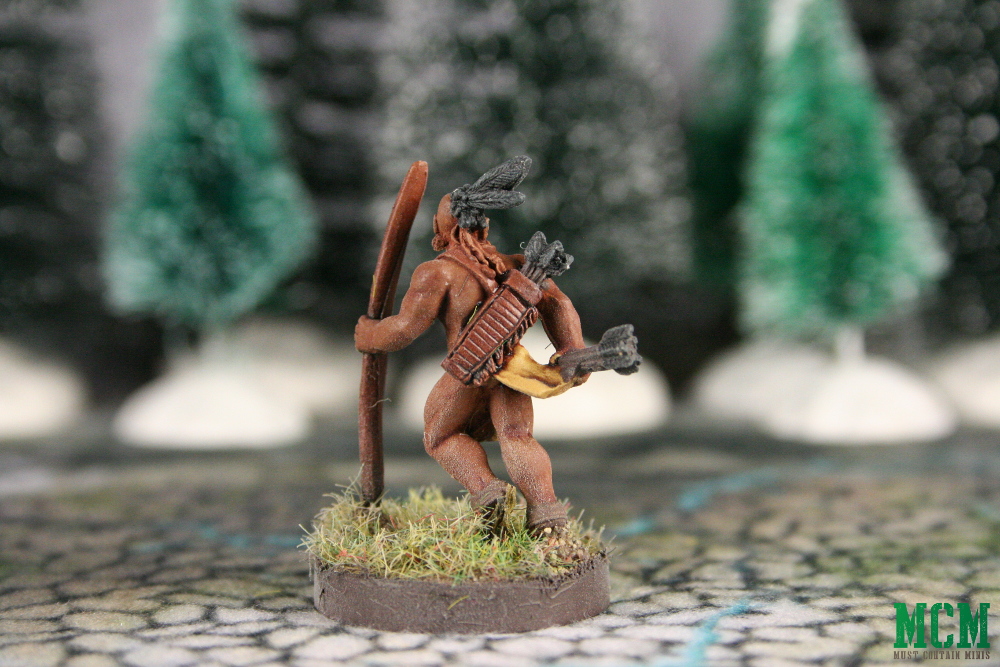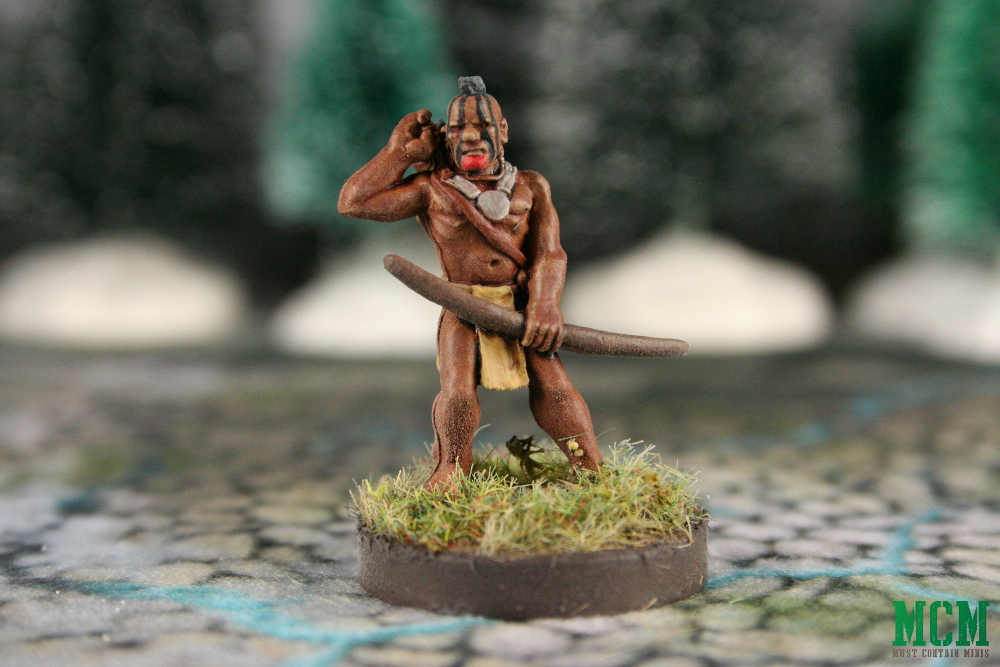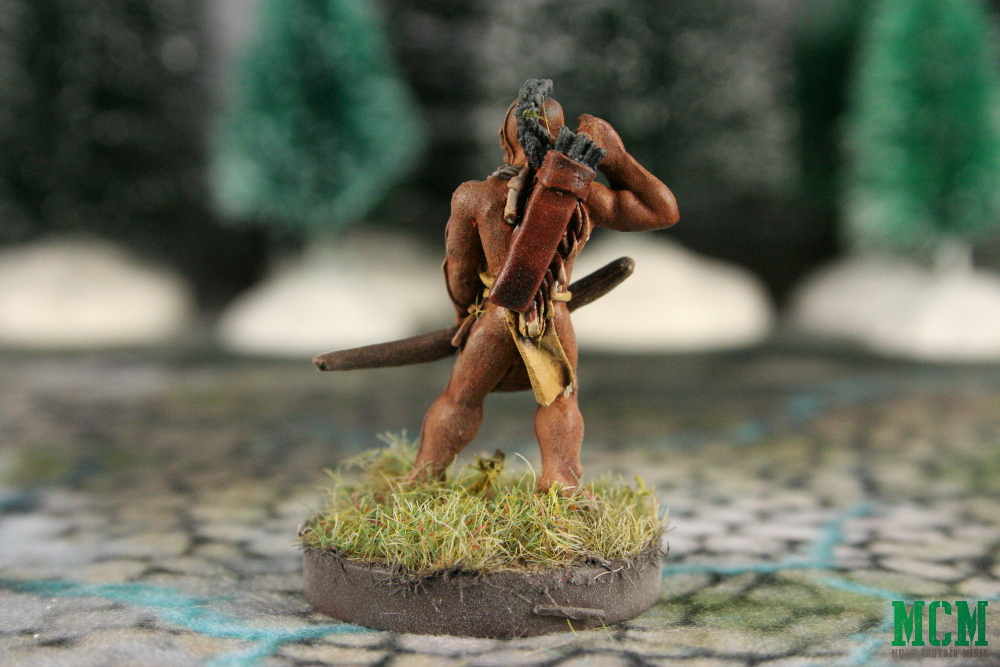 My Favourite Miniature of the Three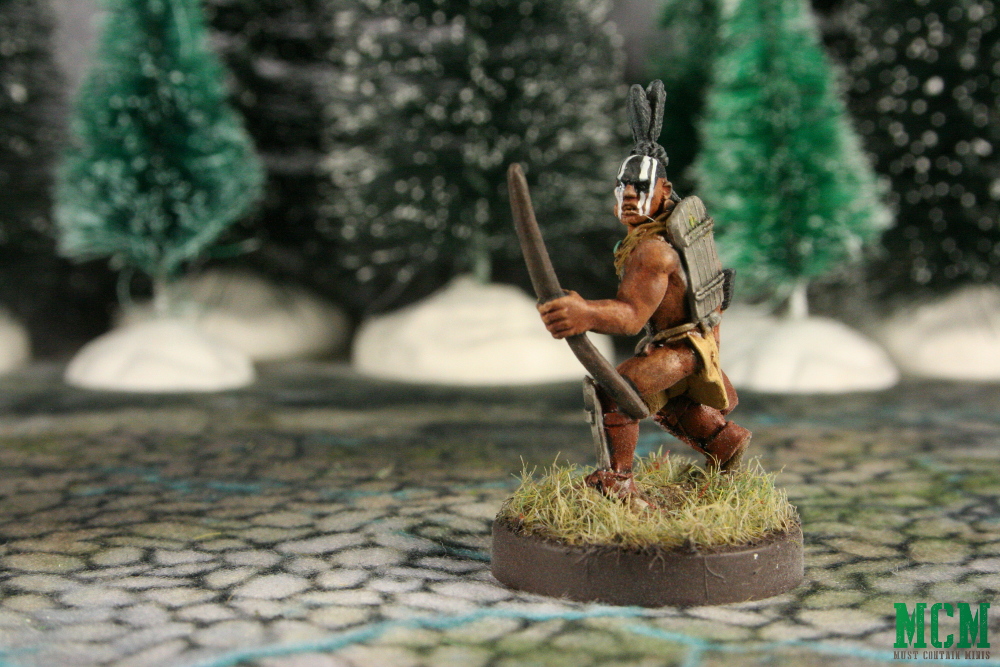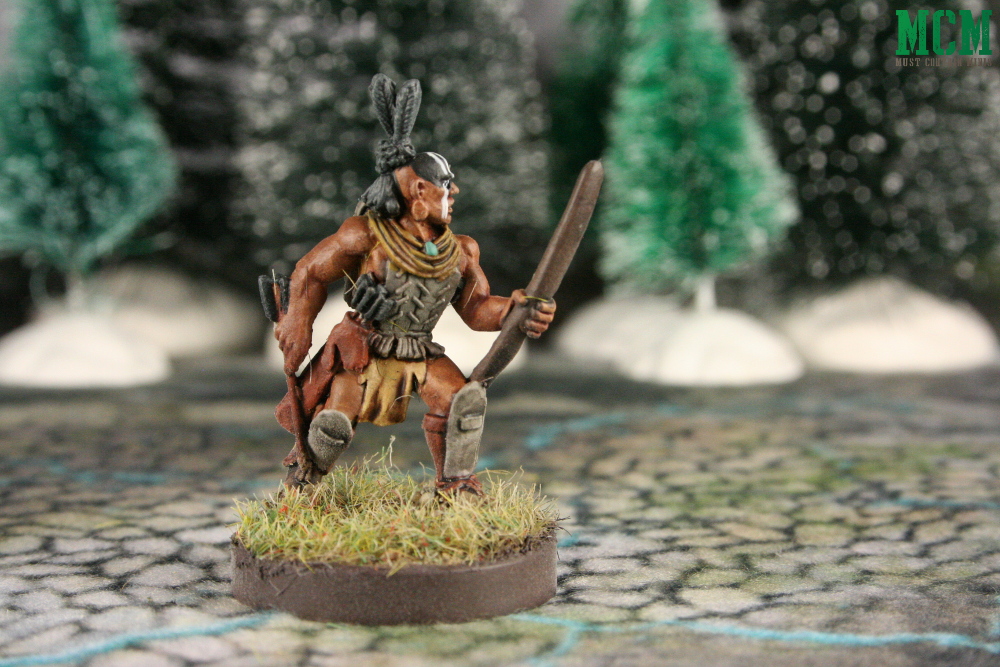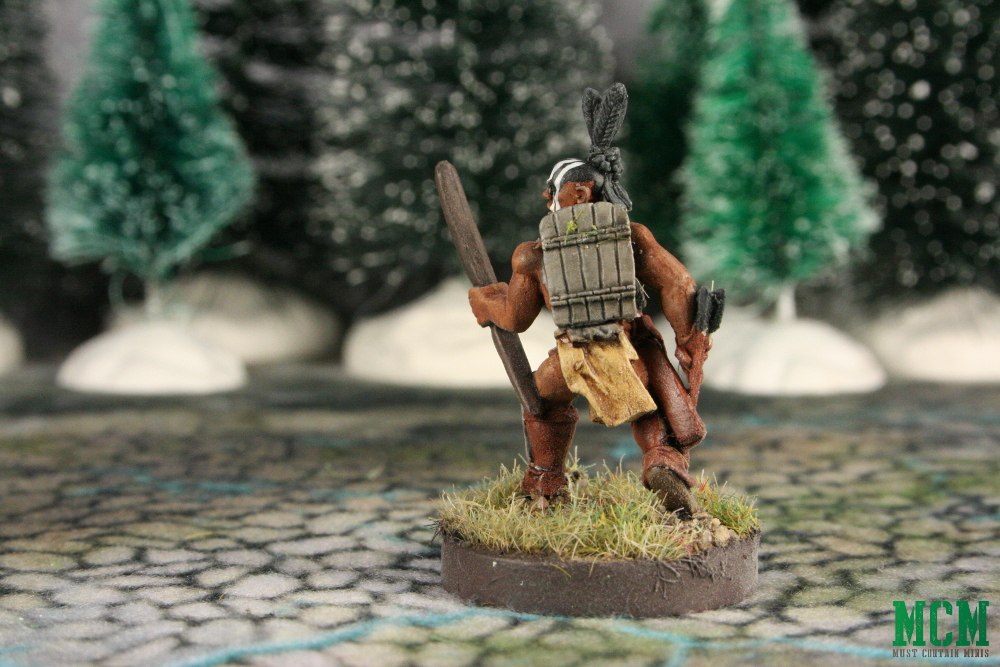 Wrapping it up…
Hopefully you enjoyed this quick Miniature Showcase of figures by Crucible Crush for Flint and Feather. These miniatures look great and I could envision people using them for a number of games on top of Flint and Feather.
What do you think of these minis? I think they look fantastic!
For people looking for a good Commision Painter in the Kitchener / Waterloo / Guelph area, Dave Lamers does a fantastic job. Thank you Dave for sharing your minis with us today!
Until next time, Happy Gaming Everyone!!!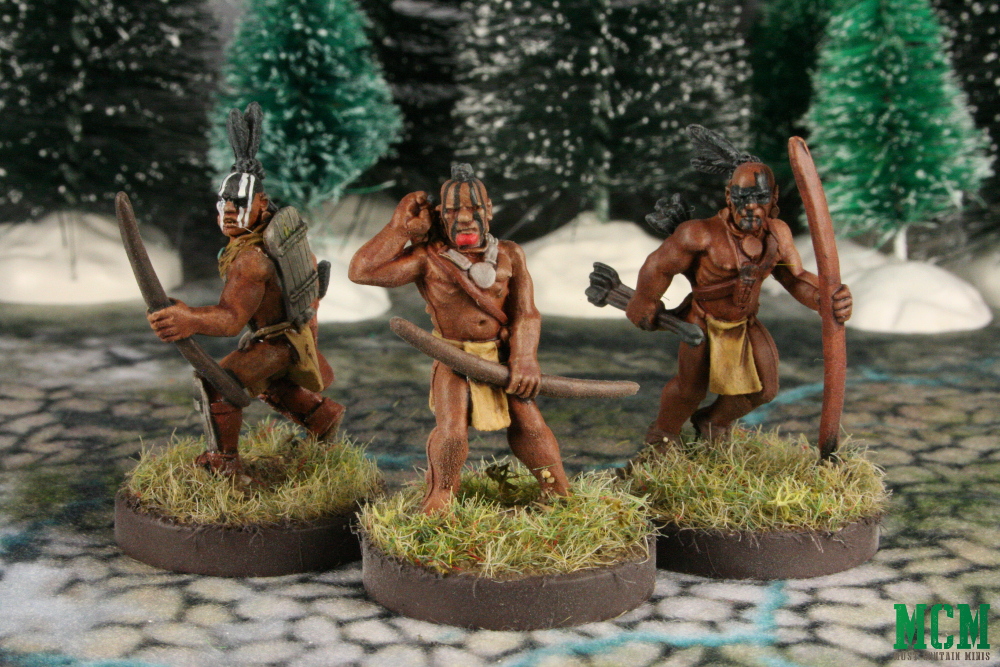 [amazon_link asins='0850459990,1493830716,0881335487,1849084599,1846032695′ template='ProductCarousel' store='mustcontainmi-20′ marketplace='US' link_id='f0f89d57-e4a2-11e8-80cc-57cdd22db26a']
Articles of Interest