Today we are looking at some more Flames of War models made by Battlefront. Here we have a Kradschutzen Platoon painted by Brenden.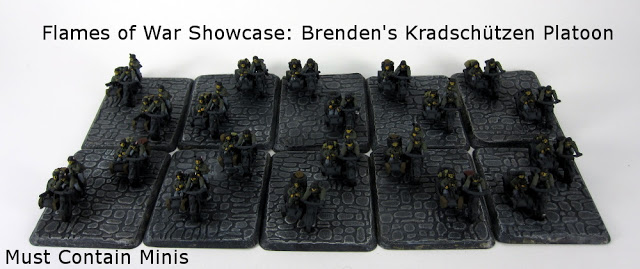 This platoon looks great and I love how all of their bases are the same. Close up, the paint jog looks even better. Check out these pictures below…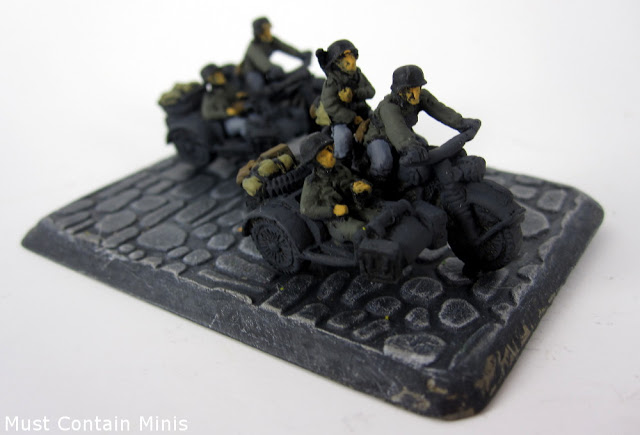 The colours on these guys are very nice. Brenden really makes the figures pop from the vehicles and terrain. That is some nice paint work!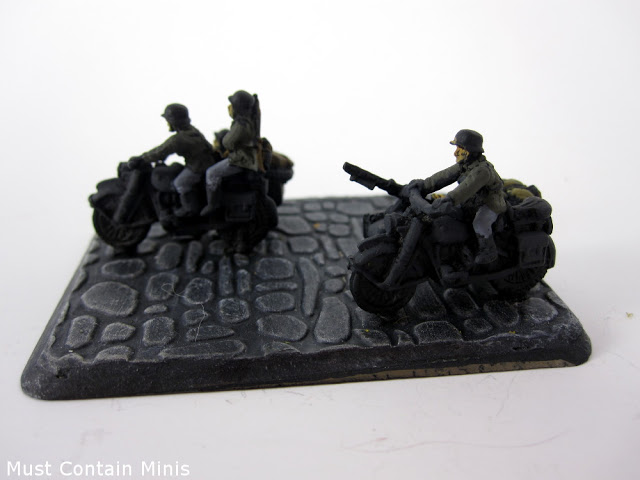 Same group from the opposite side.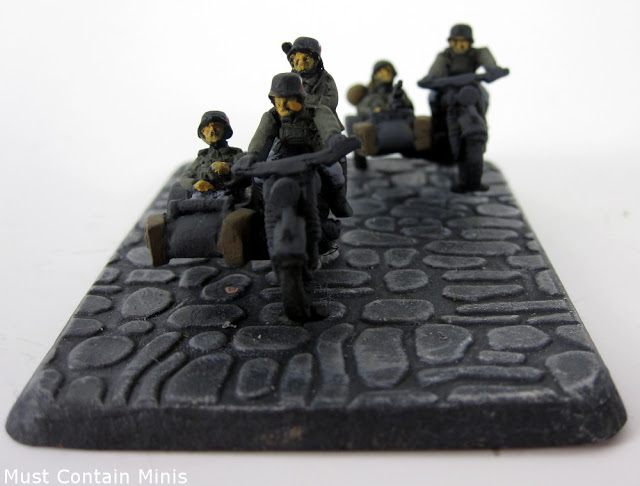 The texture on the bases looks really nice for this unit.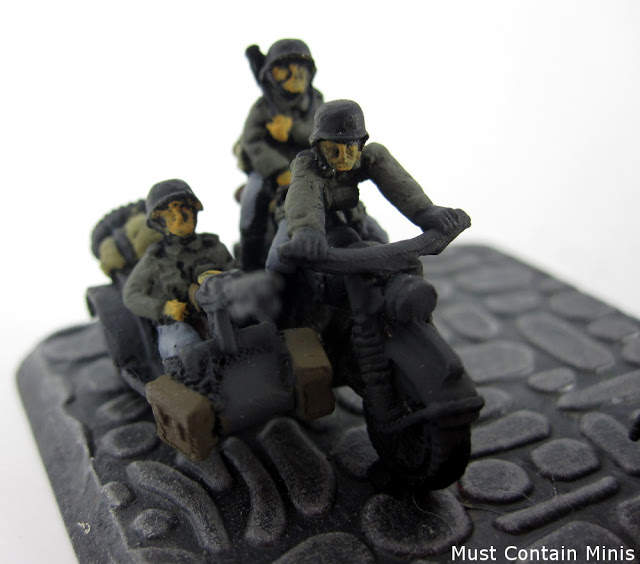 A close up of one of the motorcycles with sidecar. Very nice!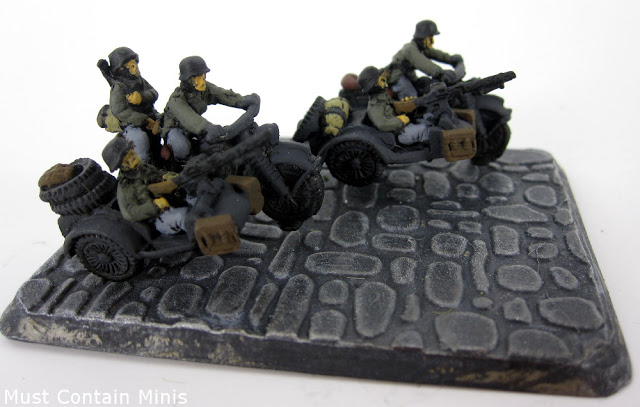 Wherever these guys are going, they are going in a hurry!!!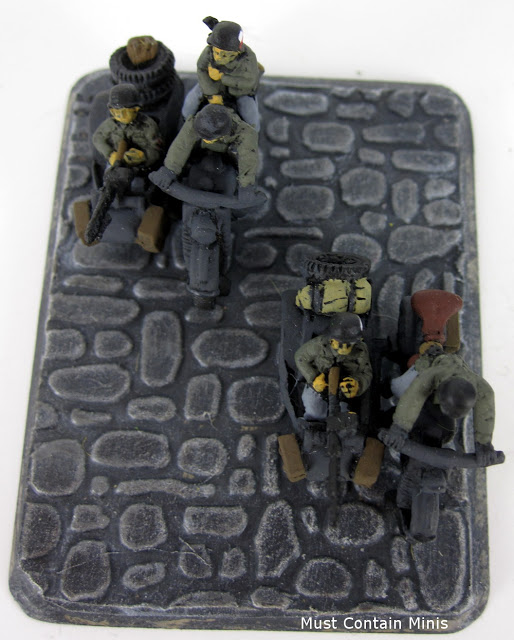 A shot from the top. On the tabletop, these guys look very impressive!
Brenden did a very nice job on these guys!!! And those bases, just awesome!!!
For those wondering how Brenden made such a nice texture on the bases, here is the secret… He used vinyl mats from a Craft Store (the ones used to make streetscapes for Christmas villages). He then cut that mat to fit each individual base, glued it and painted. The final effect is visually stunning!!!
Very nice work Brenden!
Until next time, Happy Gaming Everyone!!!
[amazon_link asins='B006J3RLRM,B072LCQ6ZN,B00XKXE0YQ,B01MRU0QF1,B00XKXEEAG,B00JBBTEFQ,B072JM5HNH,B00U2PNJ24,B000PH9KEU,B072Q2XG2M' template='ProductCarousel' store='mustcontainmi-20′ marketplace='US' link_id='1c71a262-a8eb-11e8-a4be-b7b9d0a28c29′]