As stated in my earlier Flames of War Showcase piece, when I got into Flames of War, I wanted to play British but could only find the paints for the German Armies. The end result was that I painted up two full German Armies (Grenadiers and Schwere PanzerJager Forces) before starting on my Brits. Today, I want to show off my German 88mm FlaK36 Guns.
These were done a number of years ago, but I am still extremely happy with these pieces.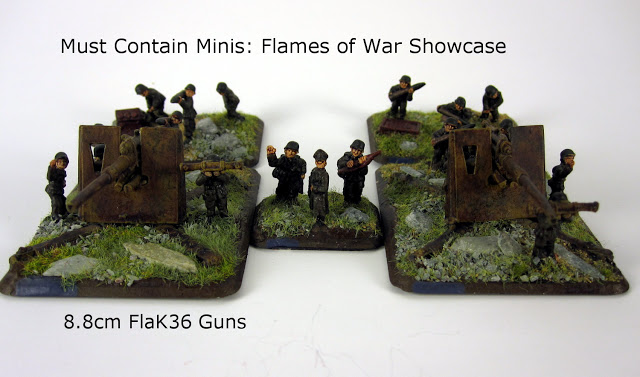 The pieces above are not from a boxed set, but rather from two blister packs (GE550 for those that want to know). The team in the middle is a command team from spare miniatures that I had in my collection.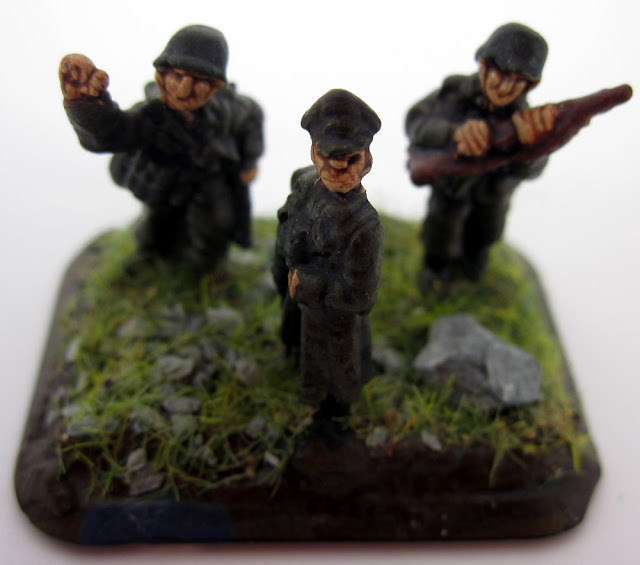 The Command Team for my 8.8cm FlaK36 Guns.
The guns themselves are very cool and one of my favourite units to bring to the table.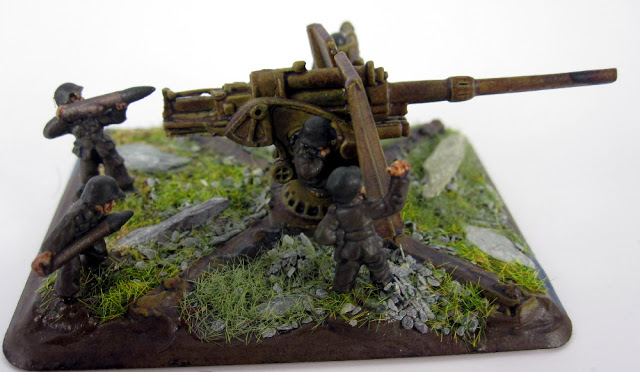 A Close up of a German 88 FlaK Gun Team.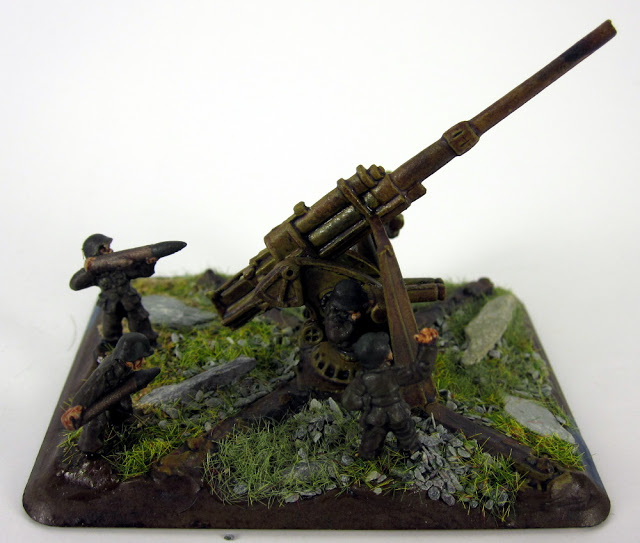 Aiming high at the sky.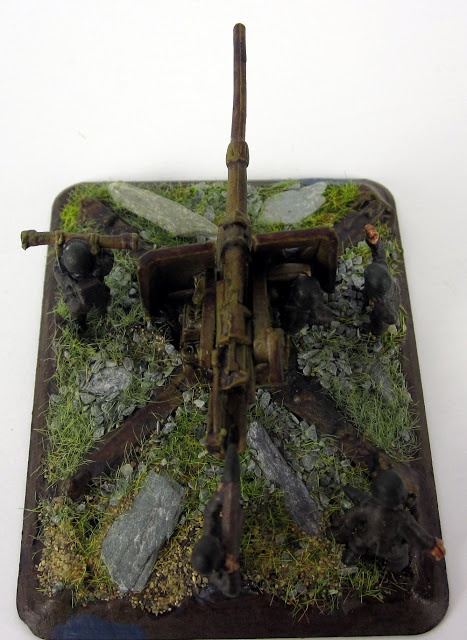 View from the top.

The Gun with an extra loading team on the back.
In addition to the guns, the Blisters also give you extra men and ammo cases for a full group of 8 loaders. I mounted my loaders on a separate base to be put behind the gun (as per above). Below are some close up shots of the two extra loading teams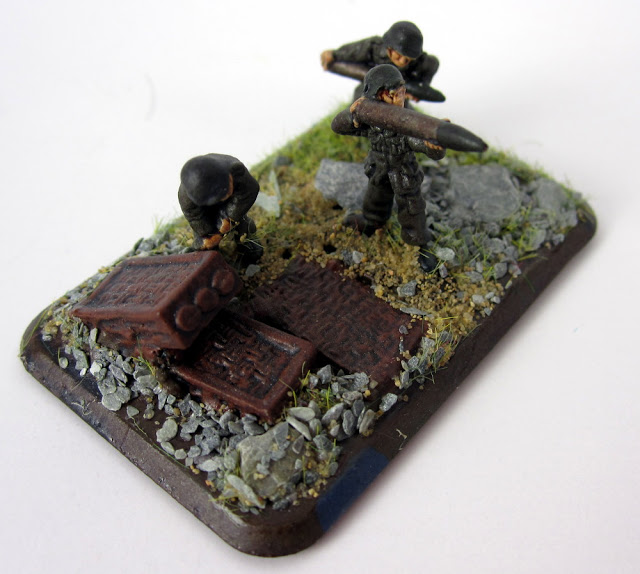 The load team that I use for the gun above.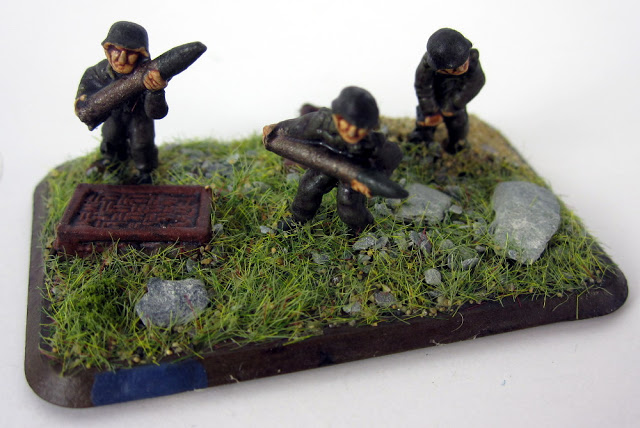 The load team that I use for the gun below.
Below are pictures of the second 88 Gun.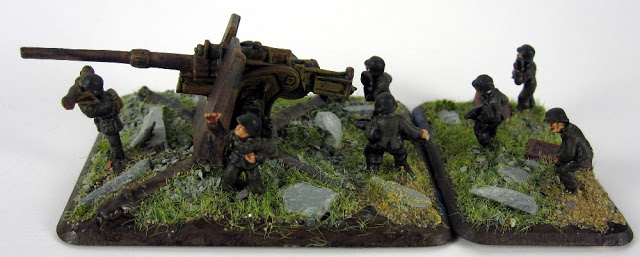 The second 88 with its full 8-man crew.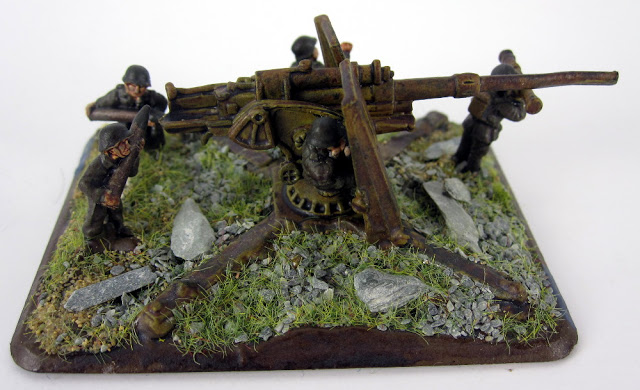 A closer look at the model.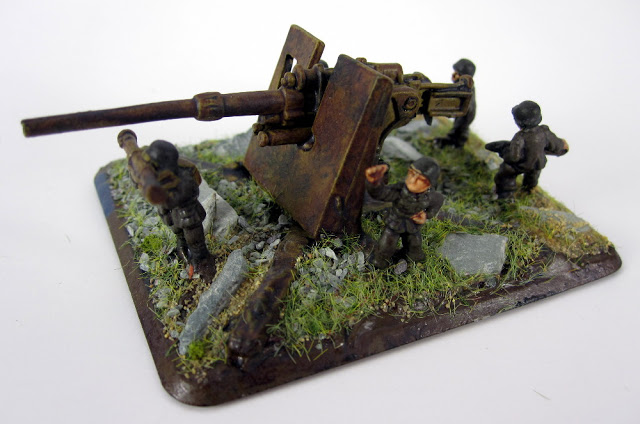 A shot from the other side.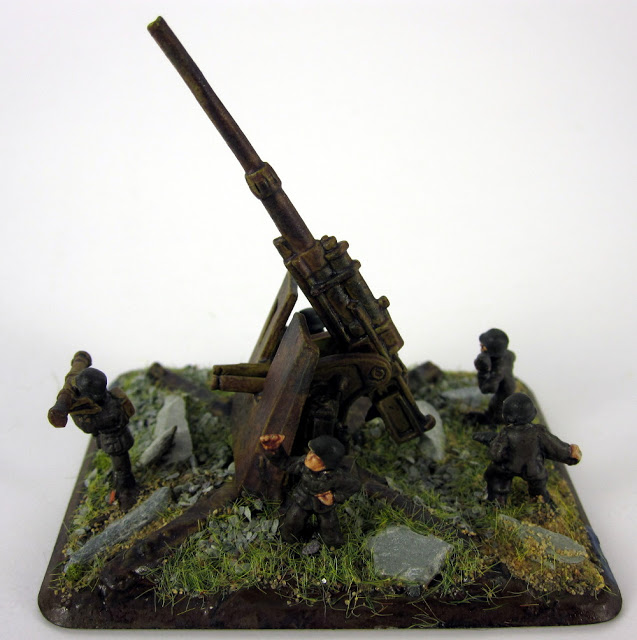 This 88 is in position to take down some flying targets.
In game, these guns usually have a better psychological effect on one's opponent than physical. Often opponents will avoid entire sections of the table just to stay away from these guns. When the targets don't watch these guns, the guns make short work of most tanks that dare to face them.
I hope that everyone enjoyed this showcase.
Until next time, Happy Gaming Everyone!!!
[amazon_link asins='B000PHCOK2,B007USNOEY,B06XJ1725G,B00OB8N6VW,B00OYVGLZE,B06Y6FGZXC,0992255589,1940825873,0987668994,B077KDPW57′ template='ProductCarousel' store='mustcontainmi-20′ marketplace='US' link_id='fb32d138-92d9-11e8-8a67-e51b7793d480′]