In this post, I take a look at something a little different for Must Contain Minis. This time, I am showcasing some absolutely fantastic paint jobs from the Painting Competition at Sword and Brush 2019. Again, I took the photographs, but did not paint the miniatures. Brian Latour painted this beautiful piece of art and entered it into the Historical Category of the contest. His work is beautiful. For those wondering, the model is Boudicca by FeR Miniatures. It is a 1/10 size Bust of a true to life Historical figure.
Now, FeR Miniatures is a company new to me. I don't know too much about them. They make miniatures for painters scaled from 1/35 figures to 1/10th busts and bigger. As you can see from Boudicca, the models look pretty nice when painted.
Boudicca
Boudicca was the Queen of Iceni, a territory on the Eastern side of England. She was a Celtic Queen. When her husband died, the Romans defied his will by annexing his territory. Boudicca lead an uprising against the Rome. She took over modern day Colchester and London.
The Romans later defeated Boudicca's forces and she died shortly after. It is not known if she died of suicide or illness.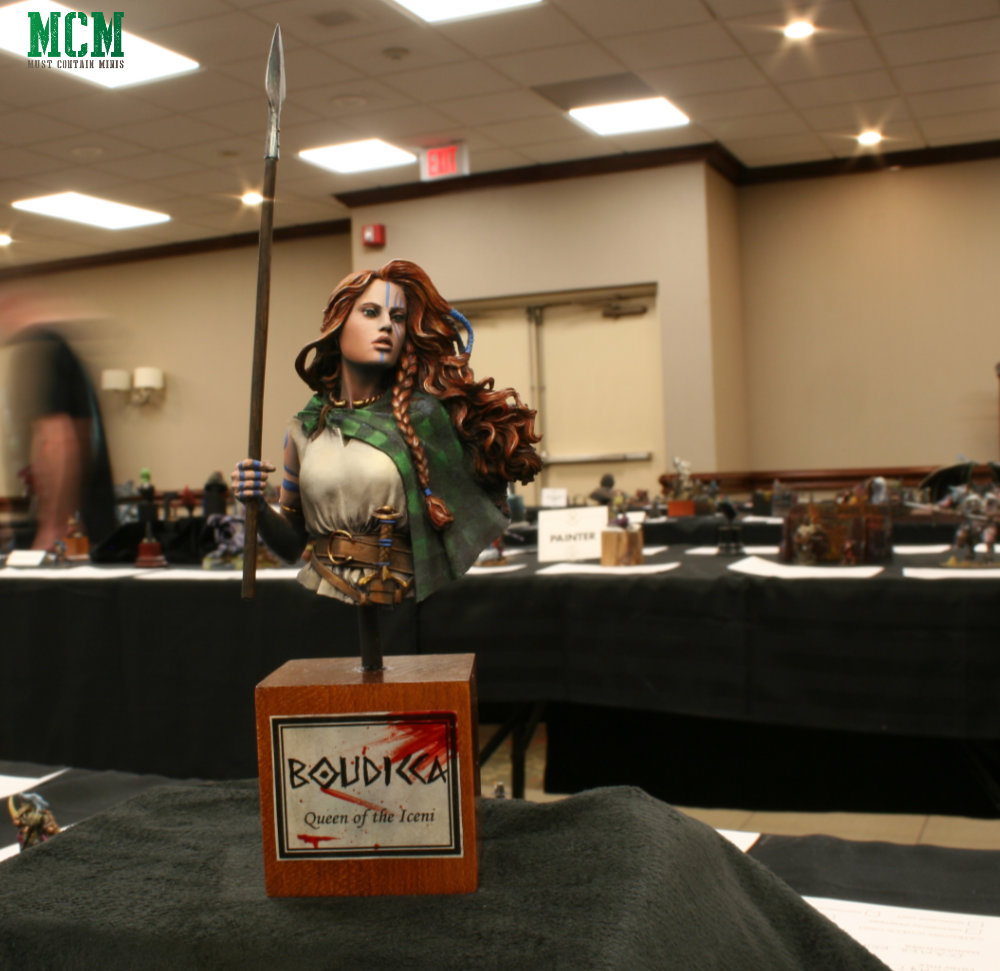 For those wanting to look up more about her, there are a number of spellings to her name including… Boudicca, Boudica, Boadicea, Boudicea and Buddug (in Welsh).
However you spell her name, this paint job here is amazing and worth showcasing!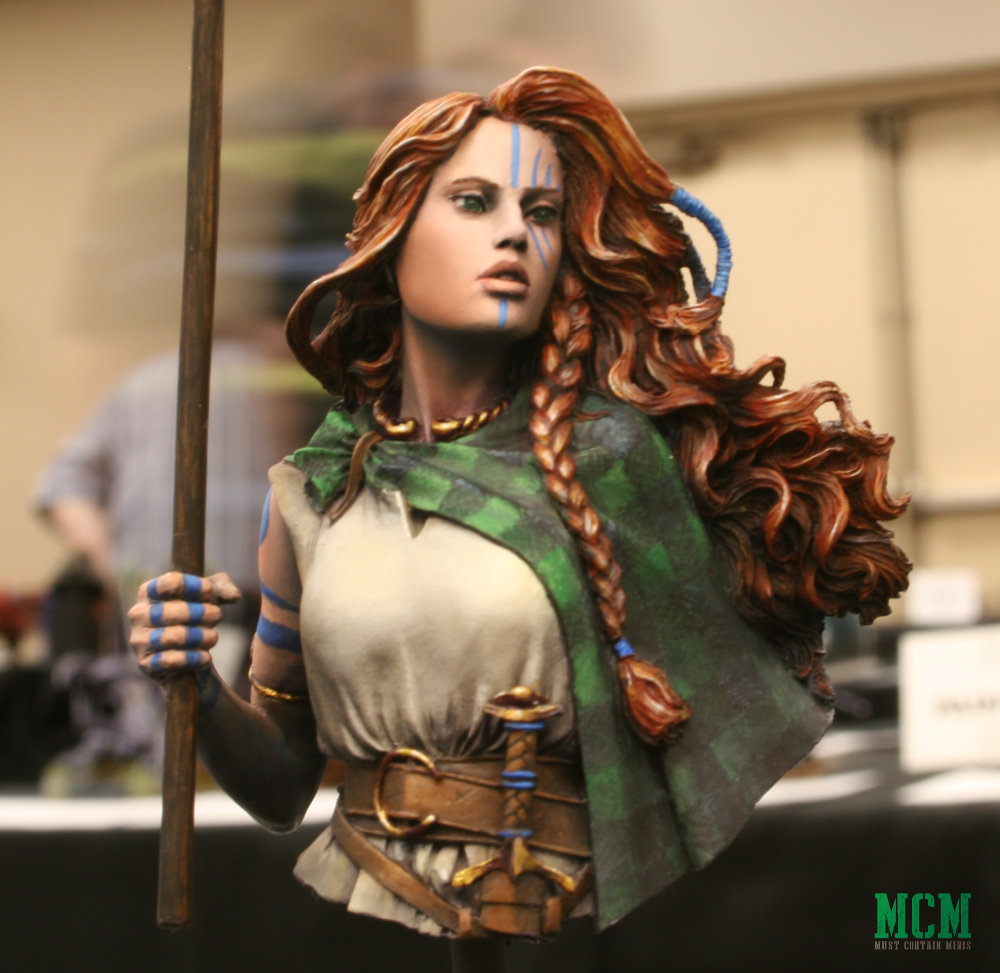 Wrapping it up…
Hopefully you enjoyed this quick post. Today's purpose was to showcase some fantastic paint work on a cool model from a company I did not know of before. If you like this model, be sure to check out FeR Miniatures. They have plenty available on their website for people who enjoy painting larger miniatures.
As you can tell, Ontario has some really great talent and it is awesome to see people like Brian Latour entering such quality pieces into local painting competitions. Now, this is my third post showcasing the miniatures at the Sword and Brush 2019 Painting Competition. If you haven't already checked them out, my first post was a large Privateer Press Miniature and the second was a 1/10th Bust of a World War 2 Pilot.
This wraps up my Boudicca by FeR Miniatures post. Be sure to check out our Wrap Up Article gathering together every single Sword and Brush 2019 article that I wrote.
Until next time, Happy Gaming Everyone!!!
Research for this post done using Wikipedia and FeR Miniatures Product Page for Boudicca.