In this post, we take a look at a Trollblood Mountain King by Privateer Press. Dave Garbe of Wargaming Tradecraft painted this sizable miniature. For those who don't know, this guy comes from the game Hordes in their Trollbloods faction.
Dave entered this miniature into the painting competition at Sword and Brush 2019 in Burlington, Ontario (Canada). Now, let's take a closer look.
The Mountain King
I wish I knew more to share about the Trollbloods' Mountain King, but I do know he looks pretty cool. Especially with how nicely Dave painted the model.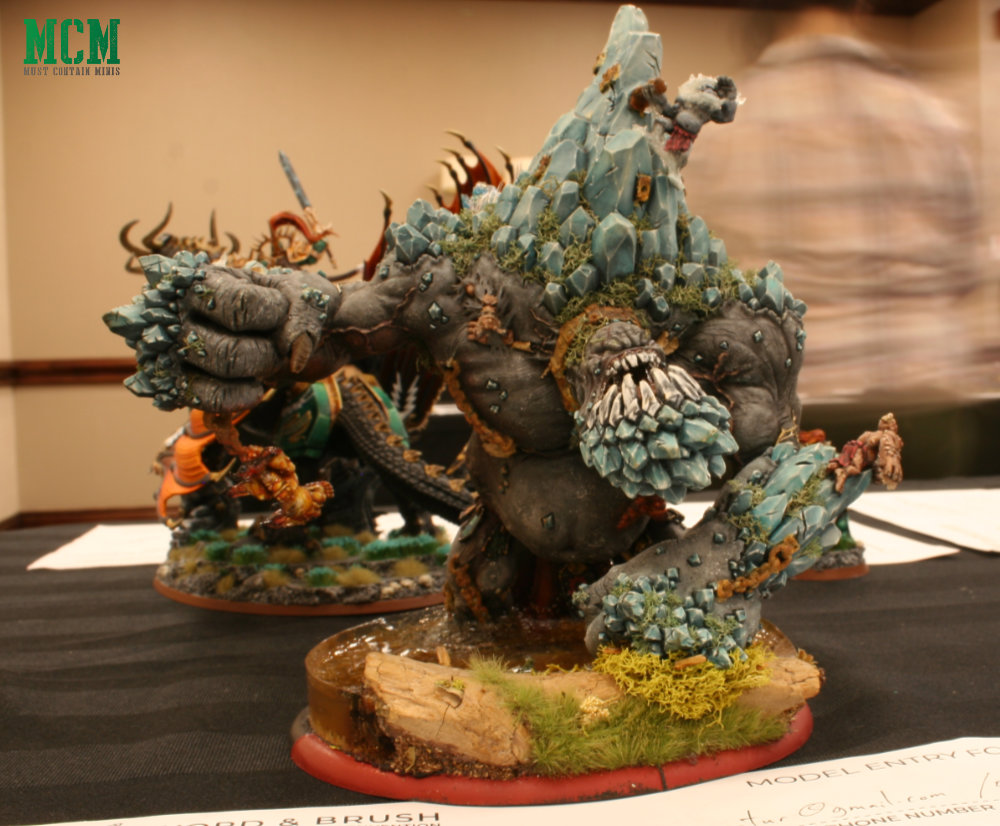 If you look at the bottom of the model, you will see that he is based in a fairly thick water effect. Dave wrote about how he did the effect over on his site. There are lots of pictures there of the base for those that want a closer look. He also has a lot of cool pictures of the model and discusses the painting and build details in another post on Wargaming Tradecraft.
If you look even closer, you can see that Dave went to town with the hobby moss and took the time to paint smaller creatures within this large monster.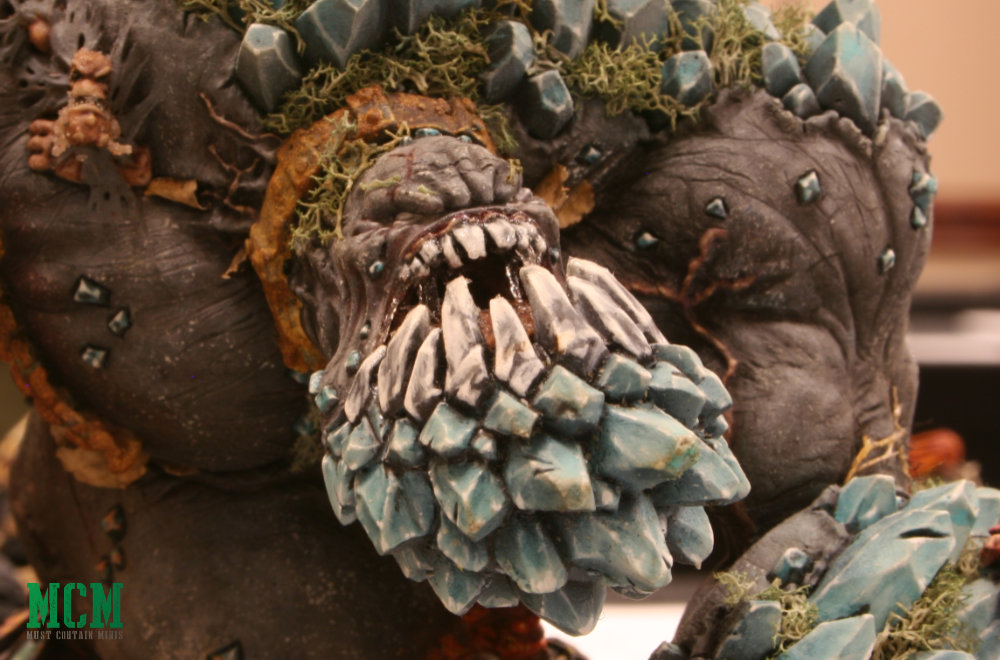 Other beings even take up space on the top of the creature's back mountain. Check this guy out. A little guy hangs off and checks out where his is heading.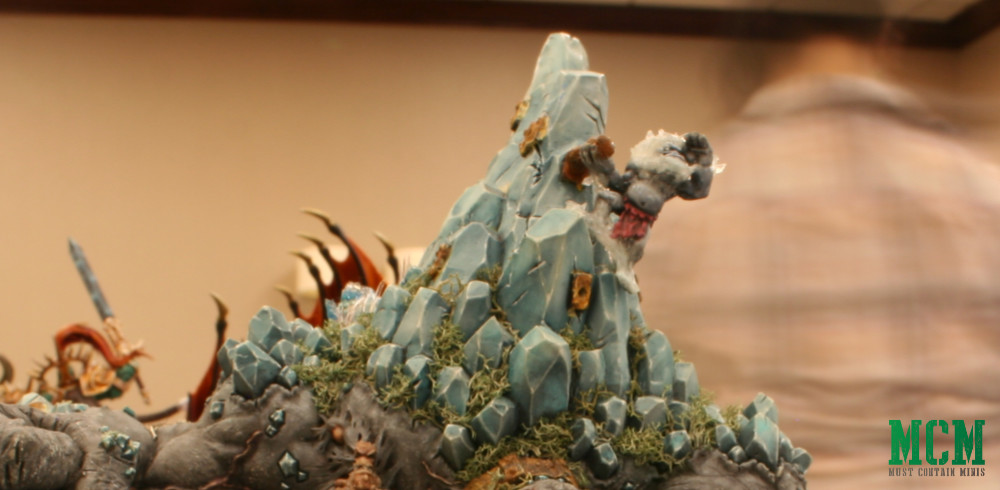 Wrapping it up…
I had a lot of fun at Sword and Brush 2019. I got to try Dracula's America, caught up with friends and got a chance to check out some really well painted miniatures. The painting competition has got to be my highlight at this event. I did not enter, but I did come back with some great pictures.
More showcase posts are to come from that event. For now, I hope that you enjoyed checking out this Trollblood Mountain King as painted by Dave Garbe.
The next post in this series of showcases is a WW2 Pilot painted to an amazing level of detail! Also, be sure to check out our Wrap Up Article gathering together every single Sword and Brush 2019 article that I wrote.
Until next time, Happy Gaming Everyone!!!