Recently, I found myself charting my way through various Facebook Groups looking for what is new. When checking out Firelock Games Facebook Page, I found something really interesting. I found preview images of the upcoming plastic pirates miniatures for the Raise the Black Kickstarter.
In this post, I share the images that I found to a wider audience. From here, you won't have to mine through Facebook to see what is coming. I also attended a round table discussion with Firelock Games a while ago and got the scoop on what to expect for 2020.
For those who don't know, Blood & Plunder is a 28mm miniatures game set in the high seas during the age of Piracy. Firelock Games has some of the most beautiful tall ship models that I have ever seen on a gaming table.
With that all out of the way, let's take a look at the preview plastic pirates miniatures for Blood & Plunder.
Preview Images of Plastic Pirates
We know from my news post, that the upcoming plastic pirate miniatures are actually the same size as firelock Games existing line of miniatures – except in plastic.
Personally, I really like gaming and building miniatures in plastic. There is just something satisfying about being able to put together models with plastic cement. Another bonus is that my paint jobs on plastic figures tend to take fewer chips and scratches than they do in metal.
Before going further, I want to reiterate that all of the images here are from Firelock Games. James Wappel painted these figures. He did a really nice job on them too!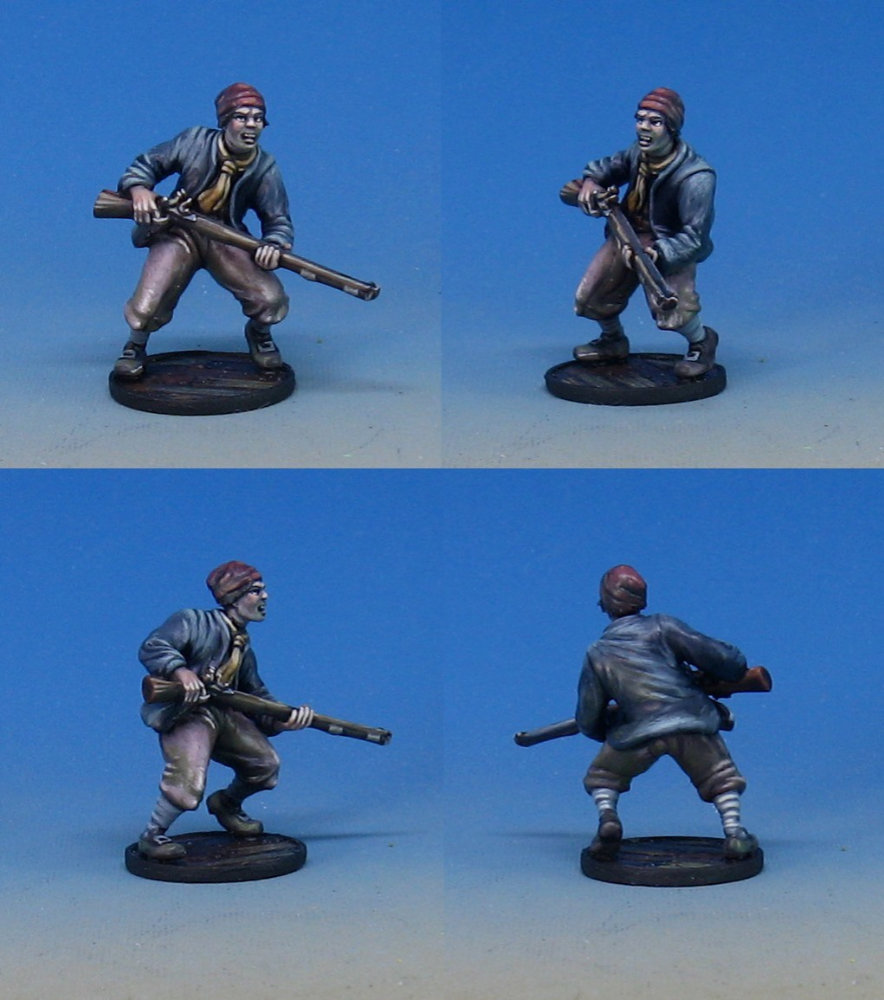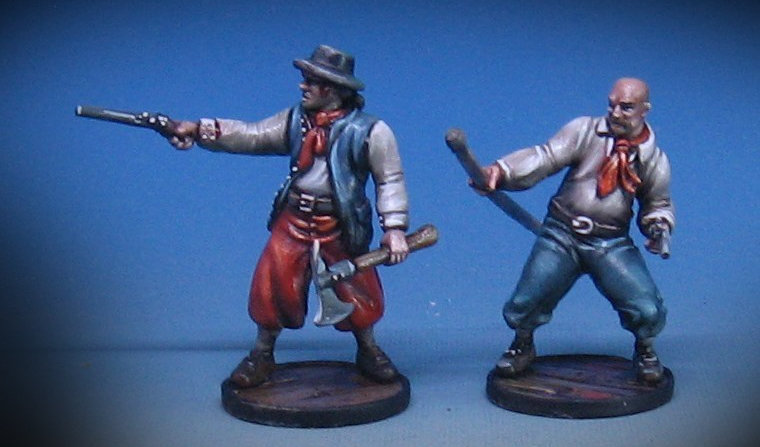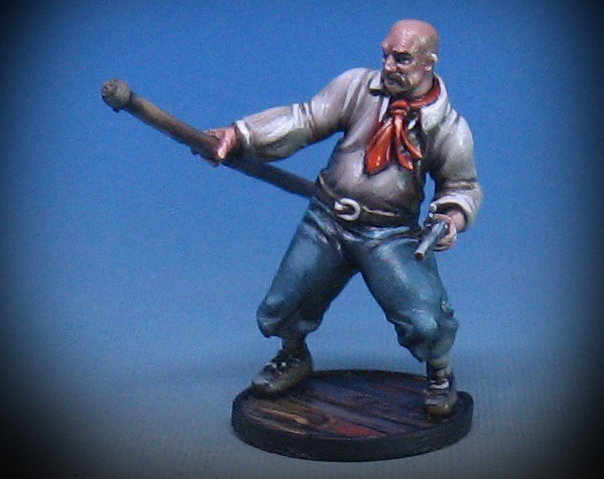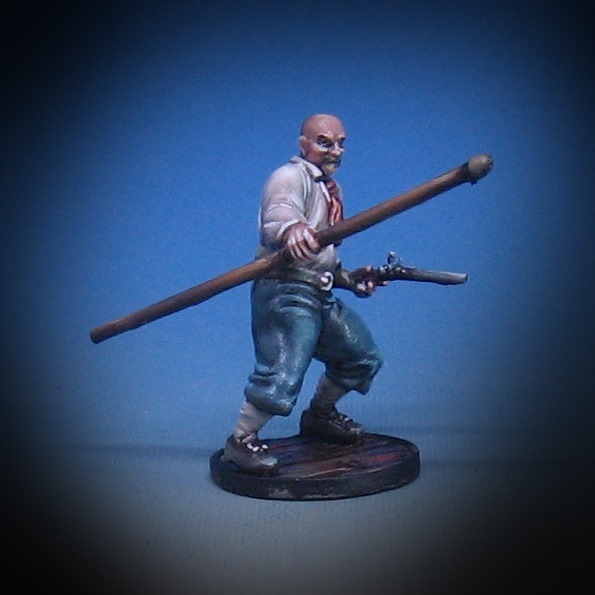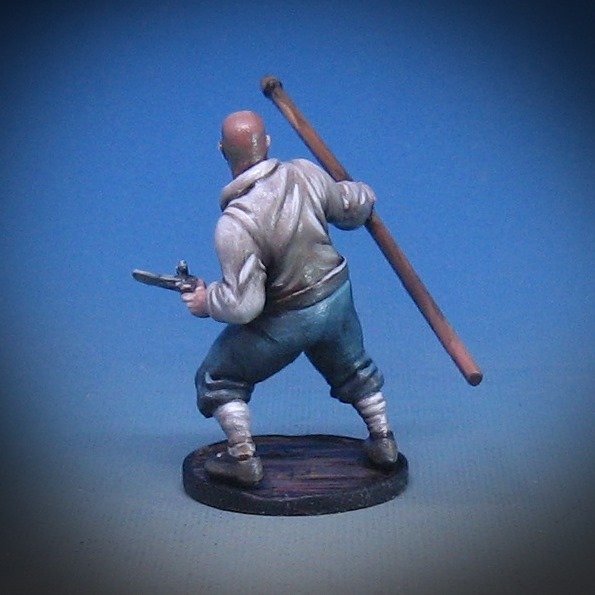 Sample Sprue Elements
At this point, we have no idea how the Sprues are going to look for the plastic pirates miniatures from Raise the Black for Blood & Plunder. We have seen glimpses of some of the items that may be on them though.
I found these images on Firelock Games Website. If you look around, you will find these images and more spoiling a little bit of what to expect on the Kickstarter. Regardless, I am excited and am liking the previews so far.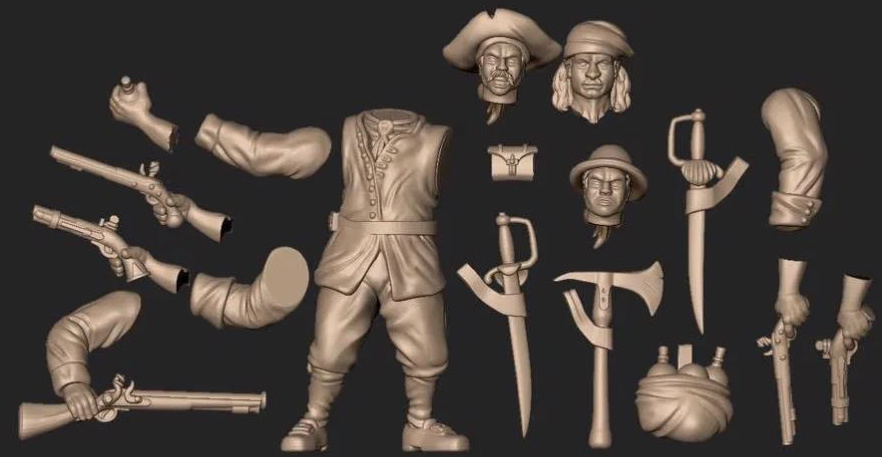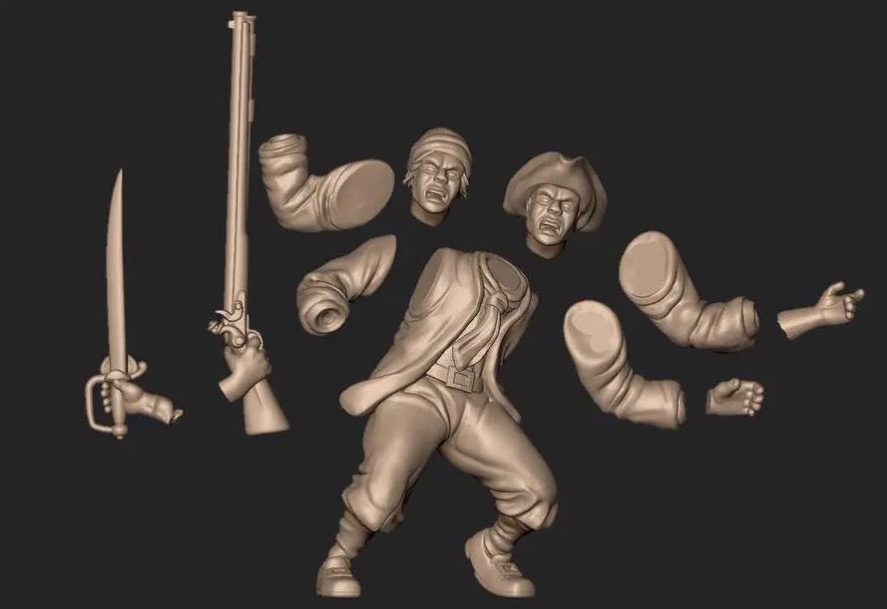 Wrapping it up…
Keep your eyes on Firelock Games for their upcoming Raise the Black Kickstarter. They should be running the Kickstarter starting on October 6, 2020.
I am very much looking forward to seeing what they have in store for us. How about you?
Until next time, Happy Gaming Everyone!!!