With yesterday's post showcasing some upcoming plastic pirate miniatures, I figured that I would showcase some Pirates by Wargames Foundry. Join me today as we look at some Wargames Foundry Pirates (CUT013 – Cutthroat Characters) as painted by Dave Lamers.
These miniatures are smaller in scale than the ones by Firelock Games, and I mounted them on my own bigger bases. I have no idea whether these figures would fit on Blood & Plunder sized bases. My guess would be it would be close.
I still wouldn't use Wargames Foundry Miniatures along side Firelock Games in the same force. Below is a scale comparison image from another post.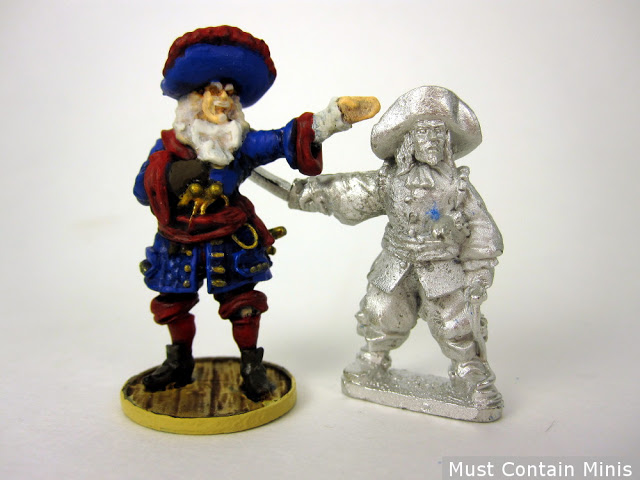 Dave Lamers painted these miniatures for me and took the pictures. He does commission work and generally leaves the bases bare so the client can match the figures to their collections.
With all that out of the way, let's take a closer look at the pirate miniatures.
Wargames Foundry Cutthroat Characters
The Wargames Foundry Cutthroat Characters come in a blister pack of 7 miniatures. I have 6 of those figures.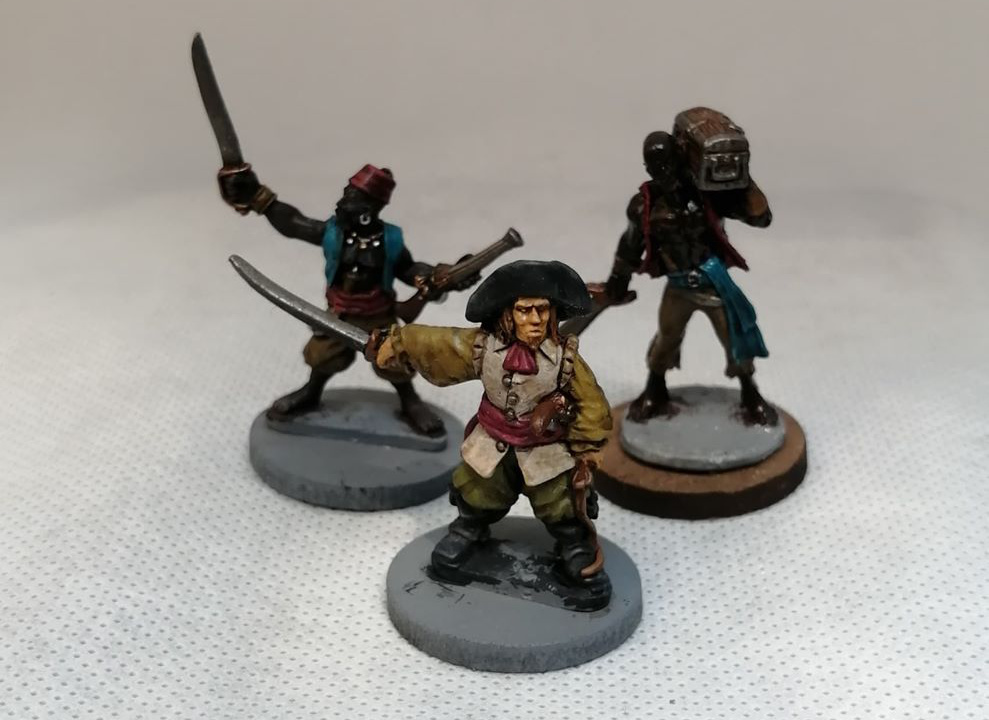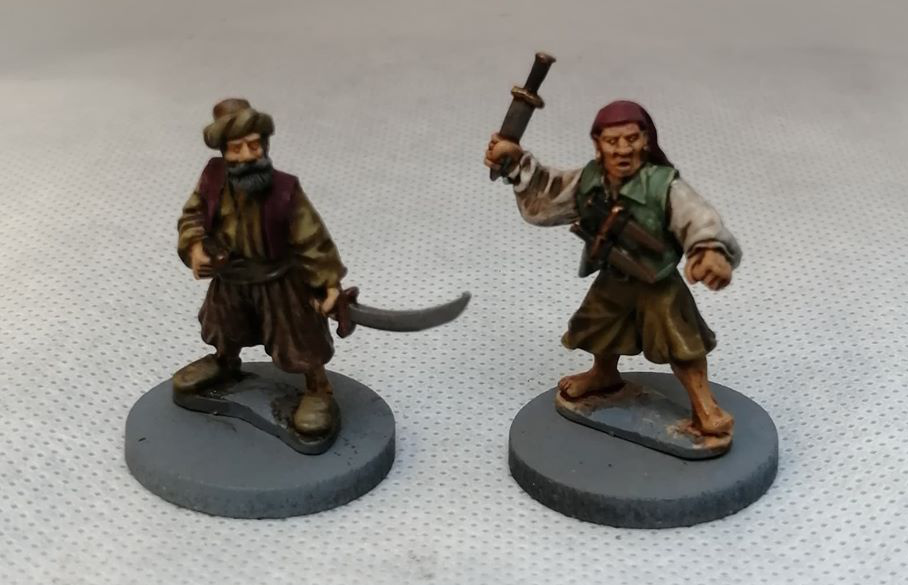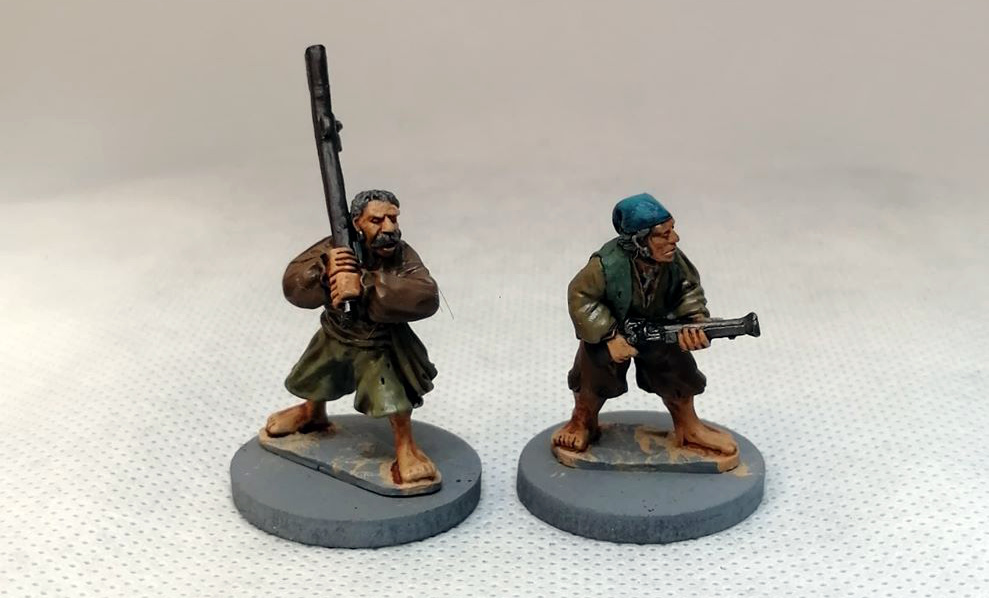 Dave did a very nice job painting these guys up. They will look even better when I get them home and put some basing materials on them.
Wrapping it up…
There you have it. My pirate miniatures by Wargames Foundry as painted by Dave Lamers. If you want some nicely done commission painted figures, Dave is worth a look. He works very fast and people tell me that they find his prices very fair.
I bought this pack of miniatures by Wargames Foundry for scale comparison purposes. They do not fit together with Firelock Games in my opinion, but the miniatures are nice. The detail is good and the weapons are heroic. I like the chunkier weapons as I am less worried about breaking the figures.
The pack comes with 7 miniatures, but for some reason was missing one. I never wrote to the company because I purchased the miniatures through someone else and I was really after them for scale comparison purposes anyhow. I was not worried that one was not there.
Thanks again for joining me in this post looking at Wargames Foundry Pirates.
Until next time, Happy Gaming Everyone!!!