In my last post, I took a quick look at a couple of pieces of terrain that I was working on a few months ago. Those pieces include a fire-pit and steel barrier. In this post, I am going to show what is currently on my painting table right now. As a note, I am not a showcase or commission painter. My goal is for tabletop quality. I also like to encourage people that are not experts to share their work as well. In this post, we will take a look at my Canoa and Piragua as painted by me and manufactured by Firelock Games.
The Canoa
The Canoas are a quick and easy model to paint. To complete the work you see below, I primed the model with Gesso, Painted with Ceramcoat Latte and then Citadel Shade Agrax Earthshade. I then followed up with a couple of dry-brushed coats of Latte paint. I left the inside of the Canoa without any extra dry-brushing to give it some depth and differentiation from the outside of the boat. It is a simple and quick paint job, but I am very happy with the end result.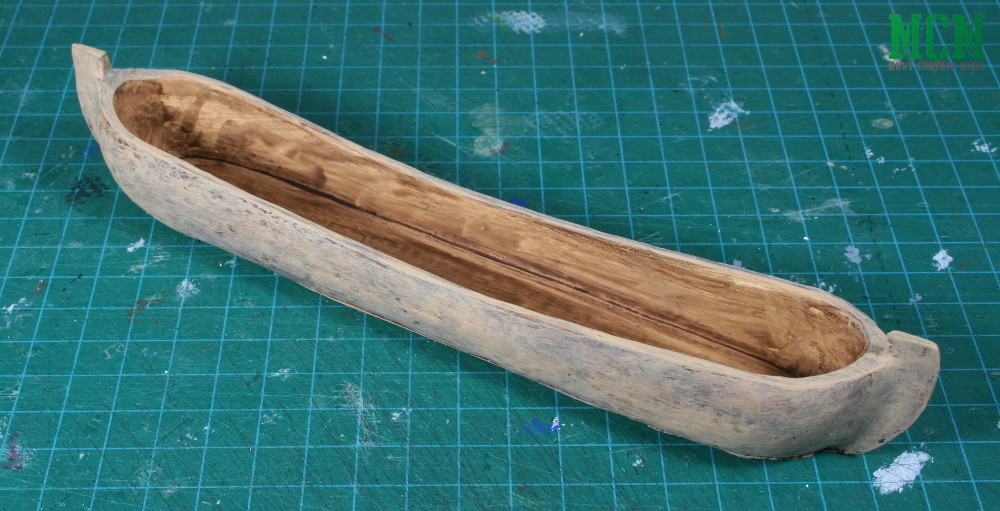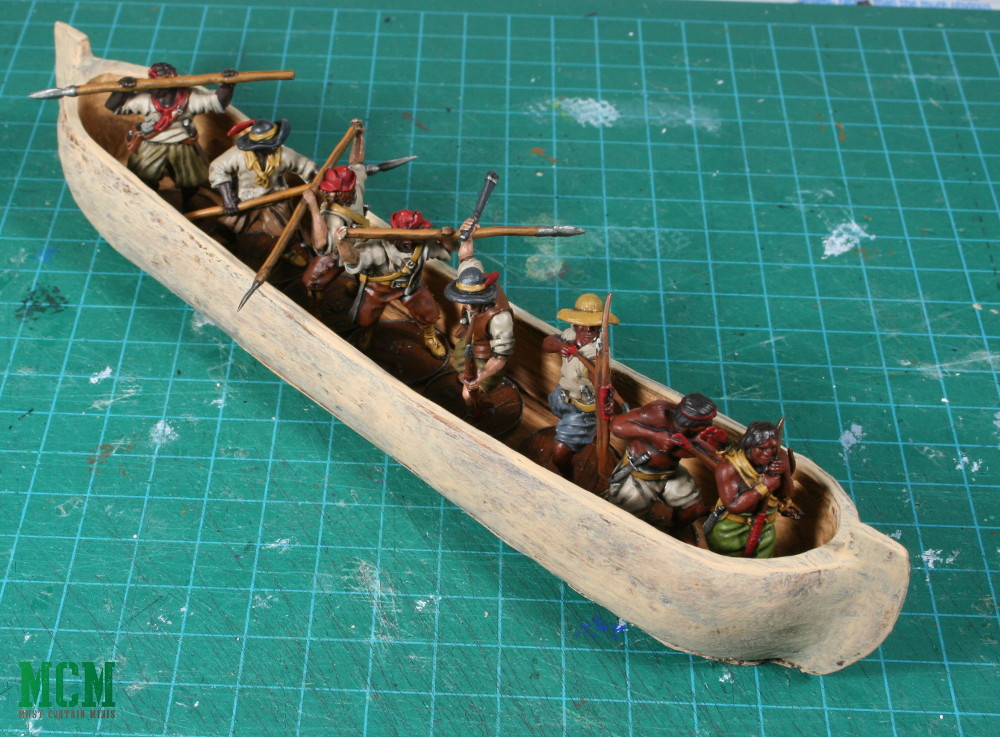 As stated in the caption above, I think these Canoas will be done as soon as I give them a couple of layers of varnish.
The Parigua
I gave the Parigua the same paint treatment as the Canoas with a couple of extra colours added in. For the Parigua, I base coated the ship with black before dry-brushing on a few layers of Ceramcoat Latte. I then used Citadel Shade Agrax Earthshade followed by another layer of dry-brushed Latte. For the trim, I used Apple Barrel Barn Red. Overall, I don't feel this model is done. I am not happy with how it turned out so far. I think it needs another coat of Earthshade. Let me know what you think in the comments section below.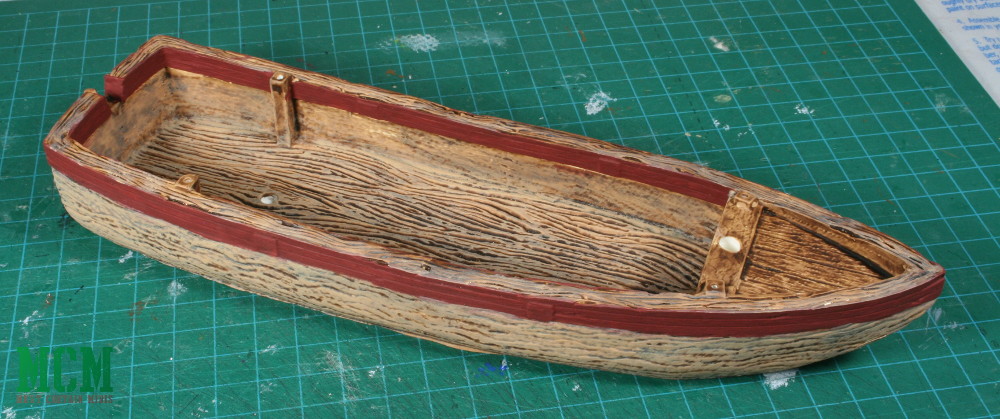 The groves in this model are nice and deep. They take shades and dry-brushing nicely. The groves on the outside of the ship are not as deep.
Size-wise, this is a much bigger ship than the Canoa or Long Boat, but smaller than the Sloop.  The rules state that you can place on forward facing light cannon on the front deck there, or up to four swivel guns.
Again, I don't think I am done on this one. Please let me know in the comments if you have any suggestions or comments.
Wrapping it up…
I bought these ships through the last Blood and Plunder Kickstarter. It took me a while to get them on the paint table, but I am happy with how they turned out.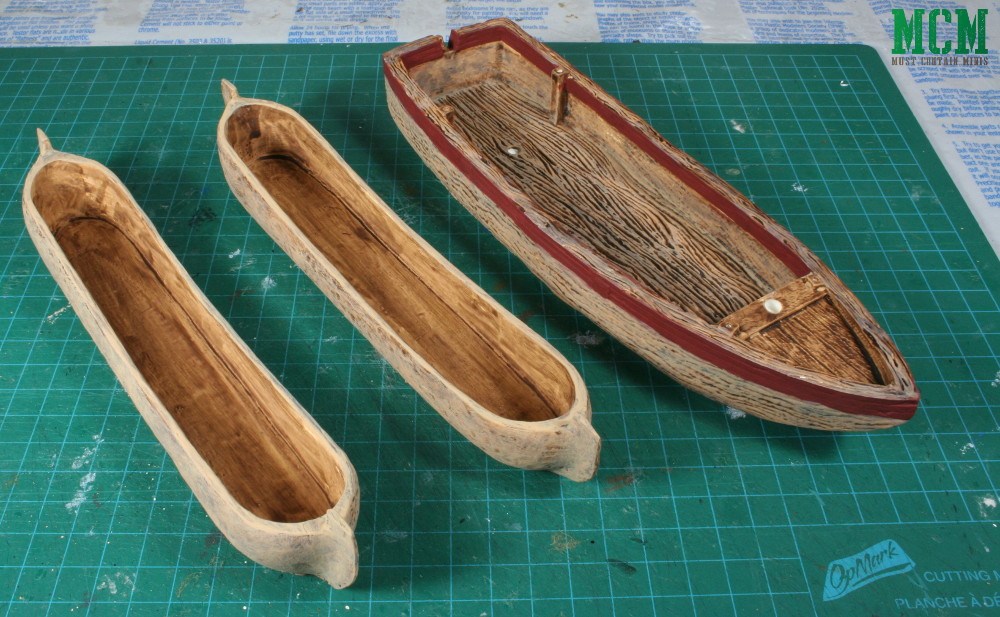 On top of the boats above, I also have a Blood and Plunder Sloop already completed by a commission painter. My work doesn't match his, but that is okay. It still looks good on the tabletop. That said, check out the job the commission painter did on the ship below. Nice!!!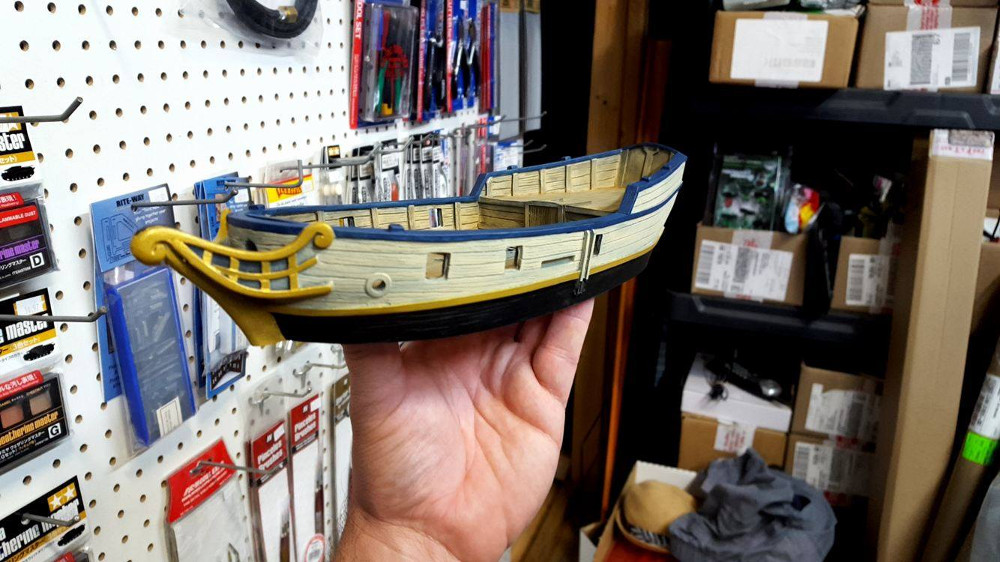 On top of those boats, I also still have a Long Boat to paint up as well. Eventually, I am going to have an awesome painted Blood and Plunder collection for some demo games in my local area.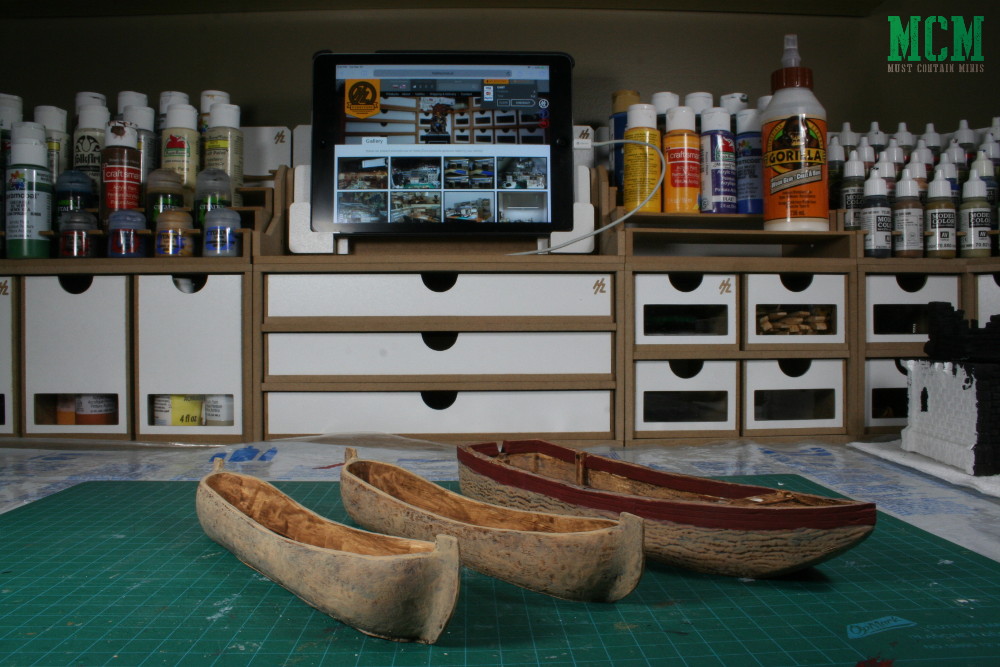 Until next time, Happy Gaming Everyone!!!