In this post, I take a look at the Multimedia Module by HobbyZone.pl. This unit is a part of their Modular Workshop System. While HobbyZone calls this unit a Multimedia Module, I am going to call it what it is – an IPad Holder. That said, you can use this holder for Android and other devices too.
Of the modules in my Modular Workshop System, this one has to be one of my favourites. That said, I almost didn't buy this module. Instead I planned to get another paint rack. It was my wife who asked me, "how about this module?" Her advice was golden. Don't tell her I said this, but it is fantastic. It really increases the usefulness of my work-space. I am glad that I listened to my wife.  🙂
It took my work-space from having an IPad monopolizing the available desk space, to a very clear work area. Just check out the difference below.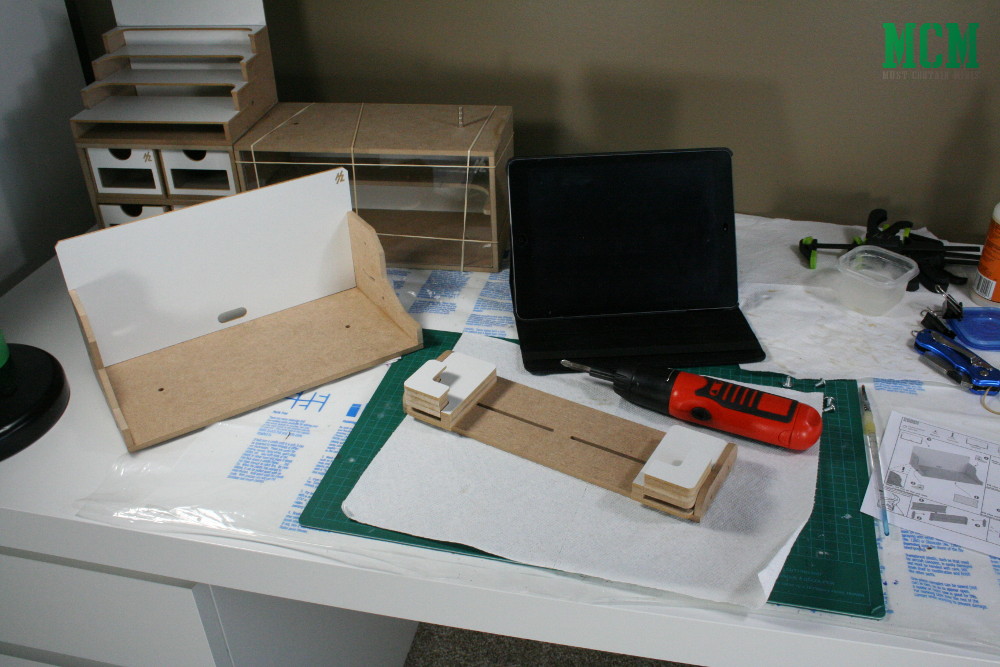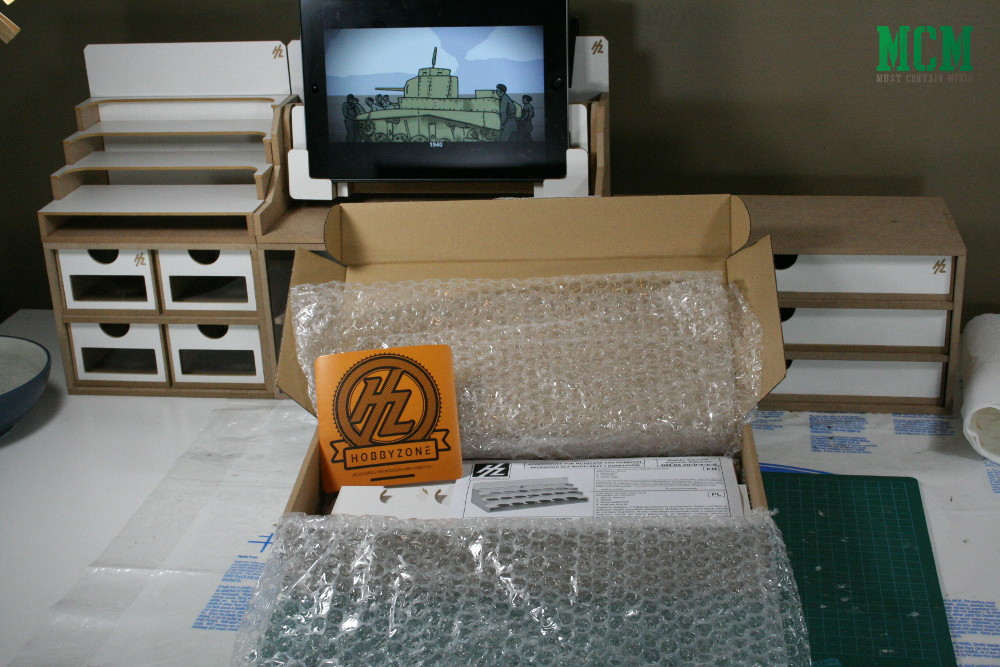 As you can guess, this is going to be a fairly positive review. That said, I did make a mistake while building it. More details about that below. As a note, HobbyZone.pl sent me my Modular Workshop Station for Review Purposes.
Enjoying the IPad Holder
I can't tell you how happy I am to have all of that reclaimed hobby space from my IPad. I built this unit early in my HobbyZone project and used it right away. In fact, it is the first HobbyZone product that I actively used. I can exemplify it's quick usefulness in the images below.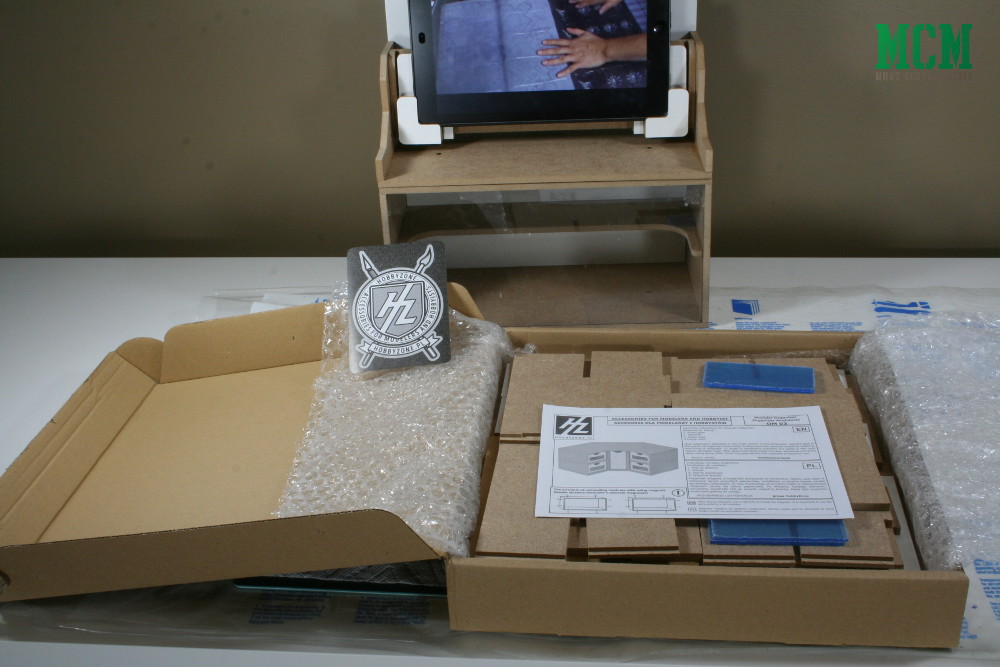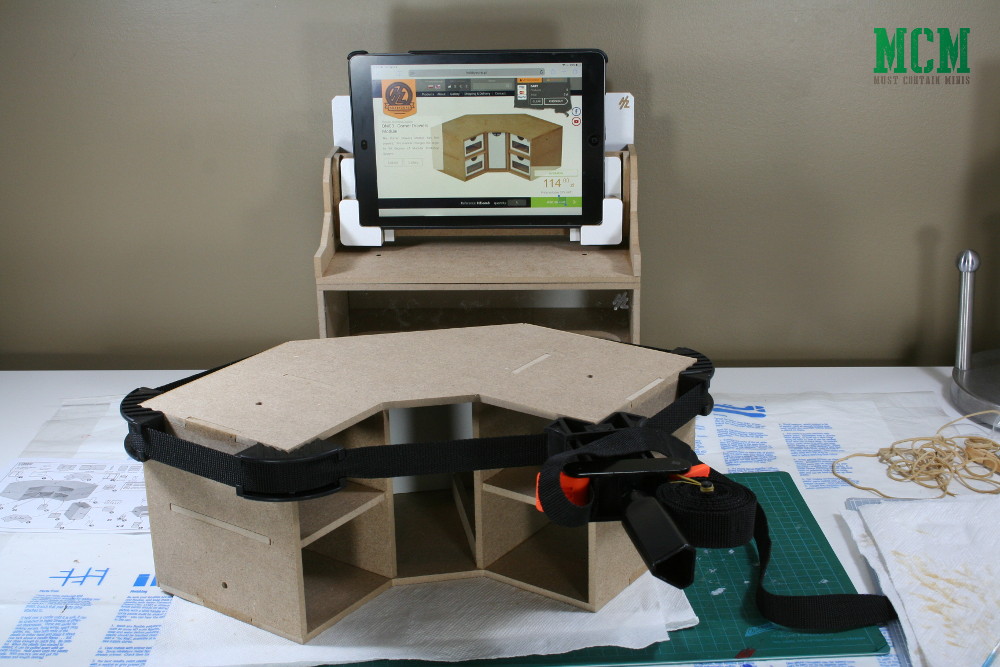 As you can see, this item is an absolute space saver.
Assembling the HobbyZone Multimedia Module
This Multimedia Module comes nicely packed.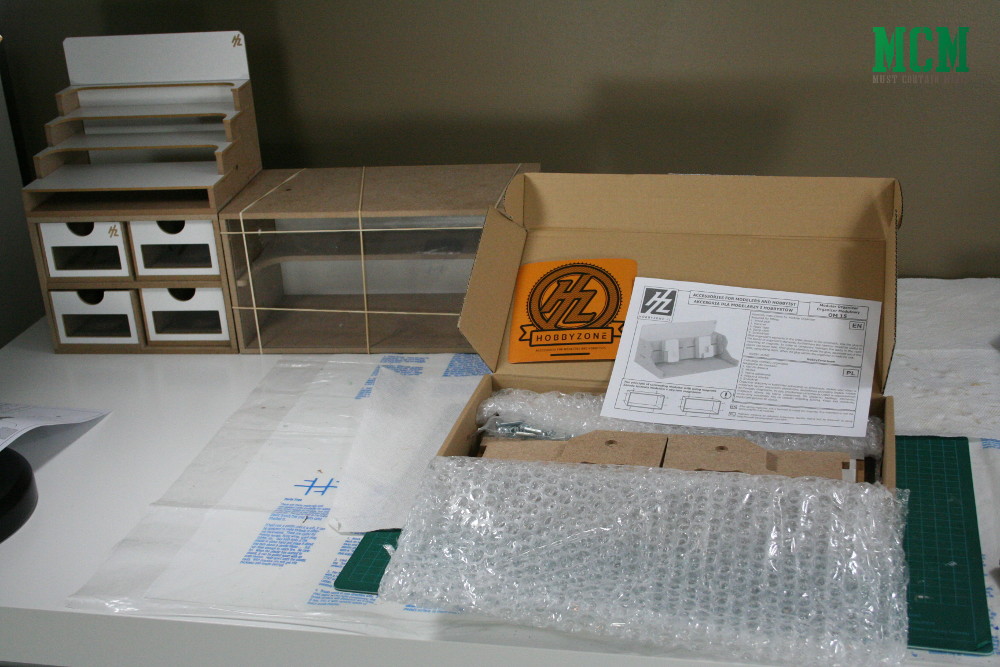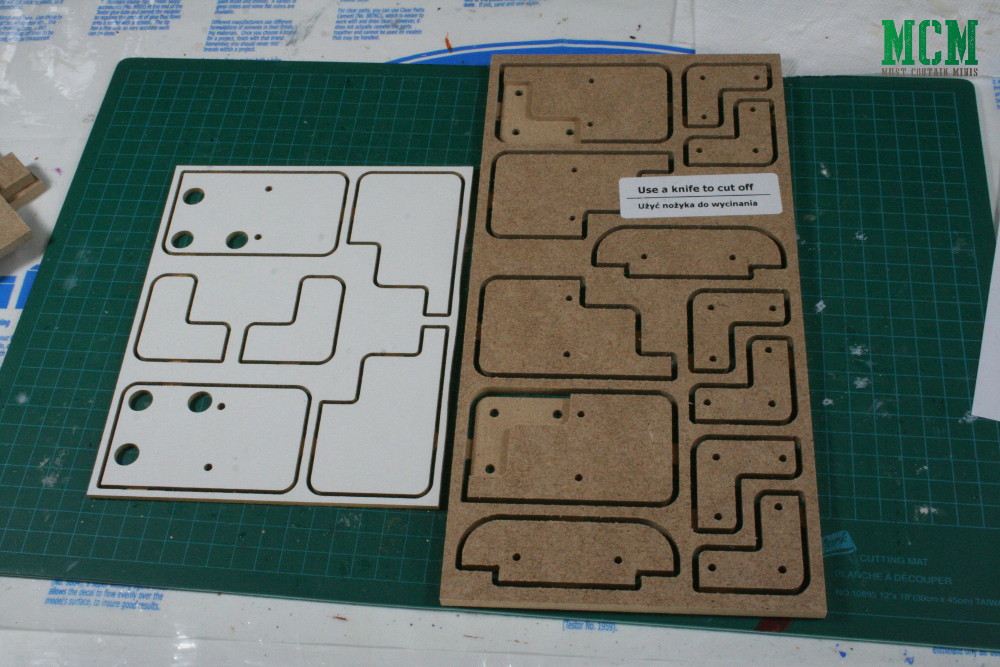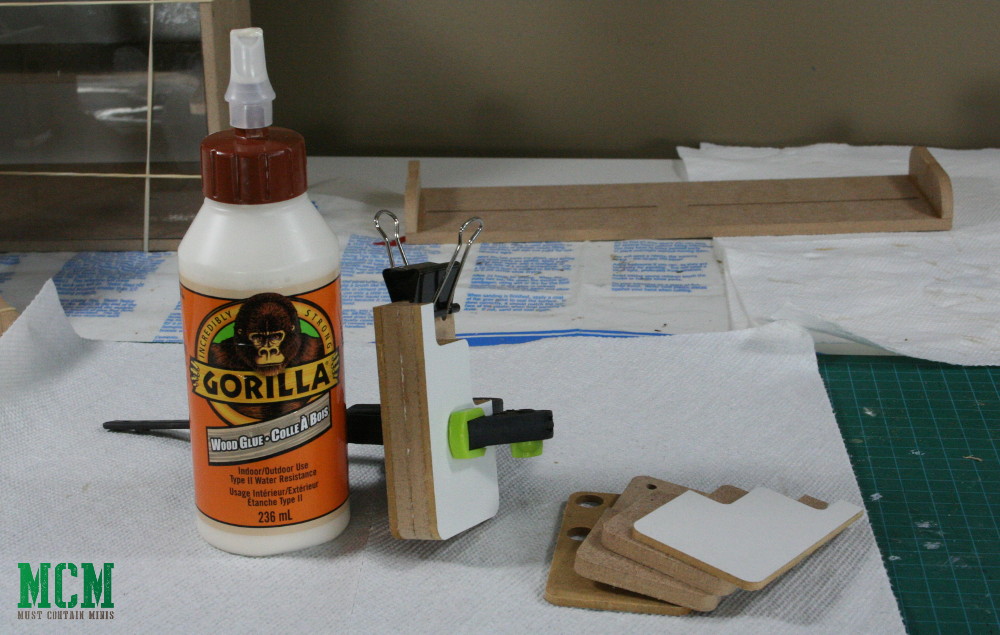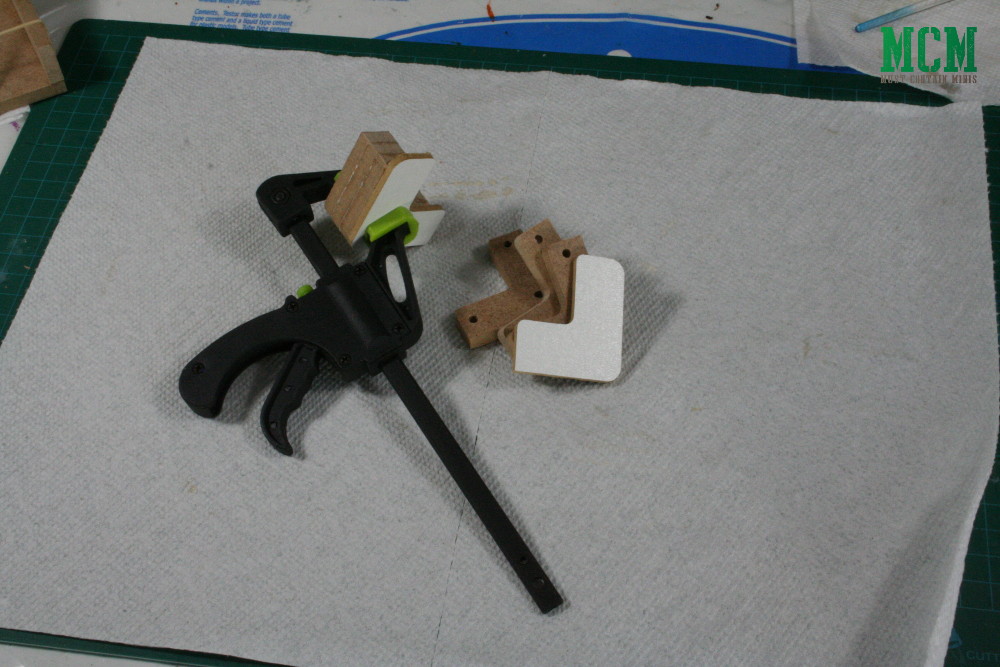 After you glue these separate parts together, you fasten them together with screws. The screws give you the ability to adjust the size of the holder. You do this before fastening the item to the brace. This means that it takes disassembly to change the depth of the device for which this module is optimized.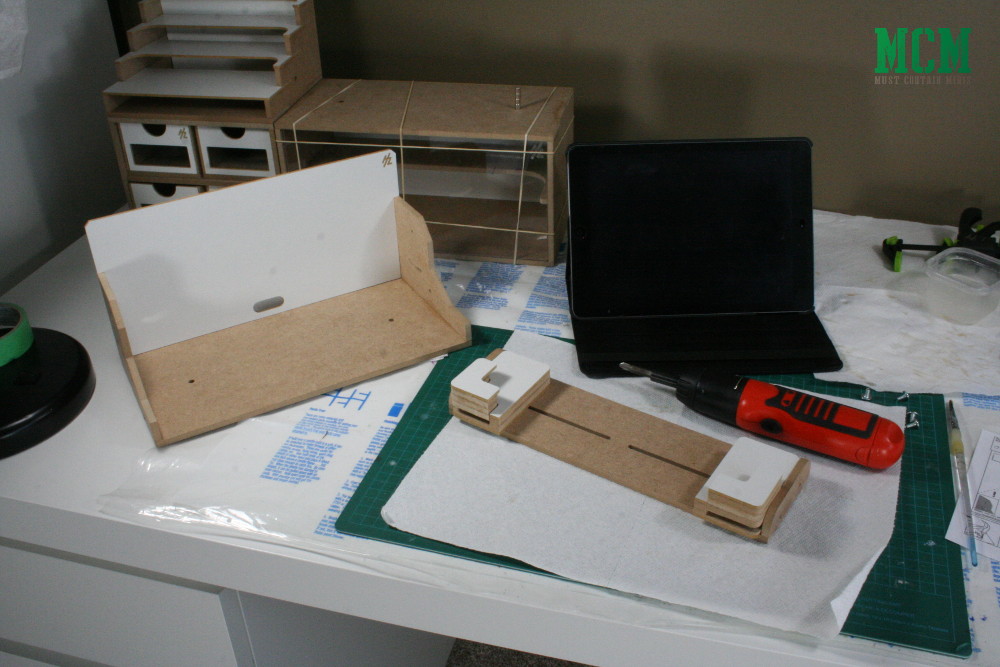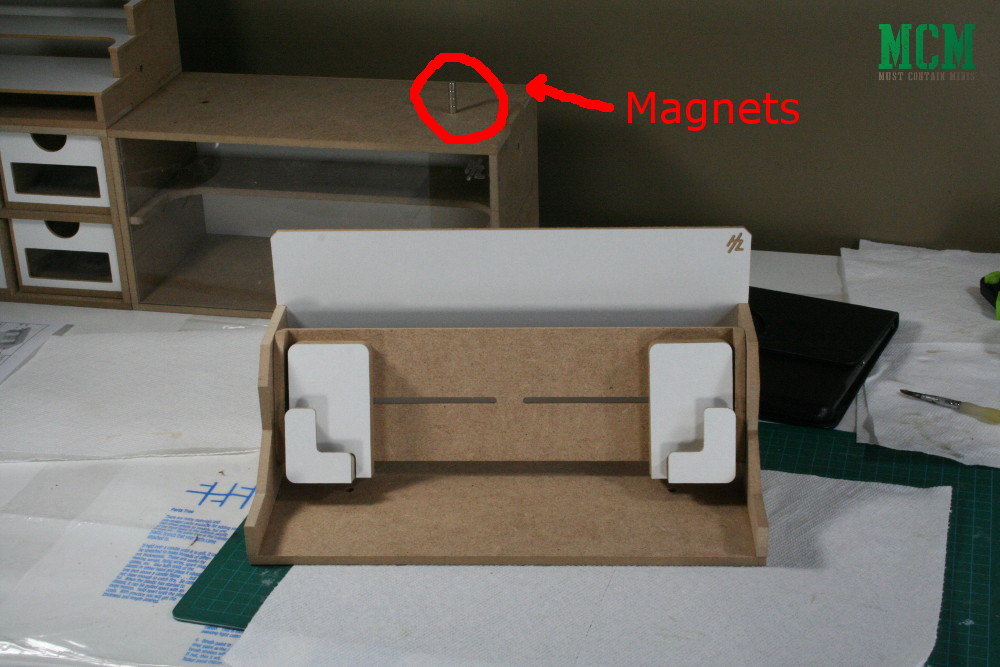 I Made a Mistake
Now, this is where I made my mistake. Notice in the picture above how far the white pads go down. I didn't realize that the brace was not equidistant on each side. I had to take the pads off, and flip them around on the brace to build the unit correctly. Having the white-pads go down too far limits the range the brace will tilt so I had to fix this mistake to use the unit as designed. Not a terrible fix, but one that had to be made.
The Finished Product
Once I flipped the pads over, I was done! This unit gets so much use.
Sometimes I sit down to work on projects and end up watching Youtube off of my IPad instead. That might not always be a good thing, but I am happy and that is what matters.  🙂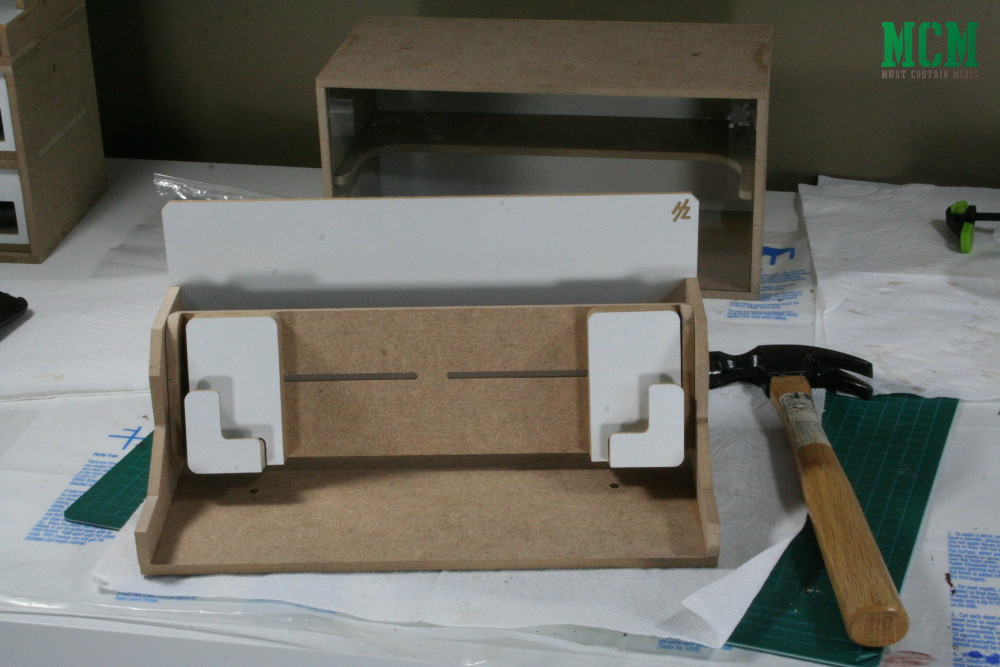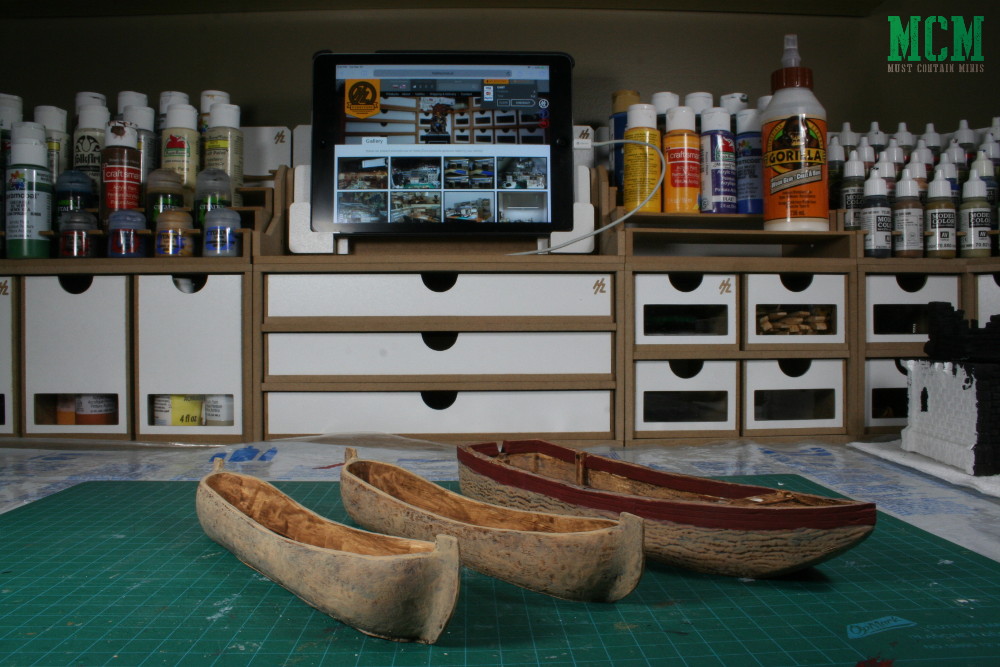 Assembling the unit was mostly straight forward. It helps that the unit comes with instructions.
HobbyZone.pl's Photos
While I am very happy with my Multimedia Module, I wanted to share some of the pictures off of HobbyZone's website to show more about the functionality of the product.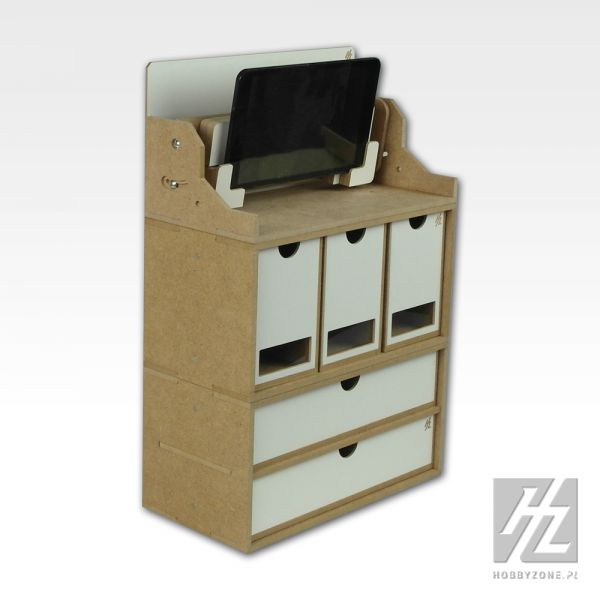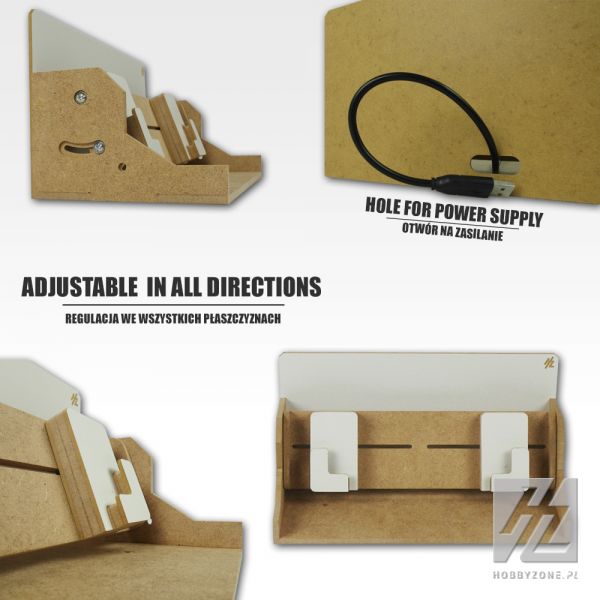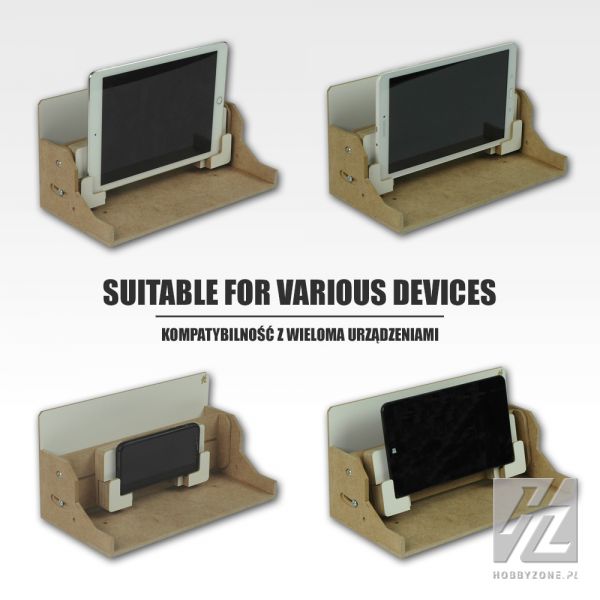 Wrapping it up…
Overall, I am extremely happy with my Multimedia Module from HobbyZone.pl. Thanks goes out to them again for them sending it over to review. The item is way more useful than I thought while looking through the catalogue. In fact, this was a module I wasn't even going to order. It took a suggestion from Mrs. Must Contain Minis for me to even consider ordering this item. I can't stop telling you how happy I am to have this a part of my Modular Workshop System.
I do have to note that I made a mistake while building the item and had to go back a couple of steps to fix what went wrong. Overall though, not bad to build and I am very happy with this product.
Until next time, Happy Gaming Everyone!!!