How would you like to pull up a seat at a bar where you can paint with like minded people? How about we go one better and the bar keep teaches you to paint? Okay, there isn't really alcohol involved, but the bar keep will actually help you paint – and for free. That is what I encountered when I went back to Forbes Hobbies after a long hiatus from the venue. It felt pretty good to go back and see old friends.
There I saw Dave of Wargame Tradecraft, my friend Carl and the owner, Jeremy. Carl was playing a game of Blood Red Skies with a man named Richard. I watched a full game and will write an article on the system later.
Now back to the meat of the article.
Please Note… Jeremy Cada of Forbes Hobbies sent me the pictures I used in this post. 
The Friendly Local Paint Bar
One of the challenges that any game store owner faces is how to draw people to the store. Forbes Hobbies approaches this challenge by offering the largest gaming space in the Kitchener / Waterloo / Cambridge / Guelph area (Ontario, Canada), and by offering a paint bar.
The paint bar is very comfortable to work from and it was in full use when I went last night. As I observed, I couldn't help but thing how cool of a feature this is to the store.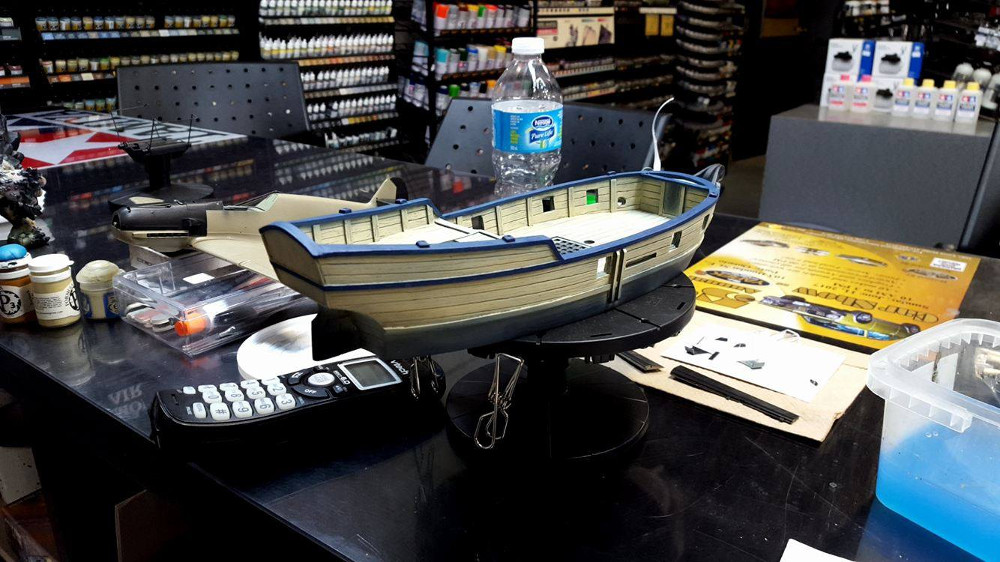 From this bar, Jeremy teaches clients how to paint with brushes and even air brushes. He currently provides that service free of charge. The service proved popular for all ages and Forbes Hobbies plans to expand on the stations available to customers. So cool!
I personally used this spots a fair bit in the past. Returning there reminded me of how nice his space is.
Commission Painting Services
On top of teaching people how to paint, Forbes Hobbies also offers Commission Painting Services. This is an excellent option for anyone that loves miniatures, but doesn't like painting as much as building or playing with minis.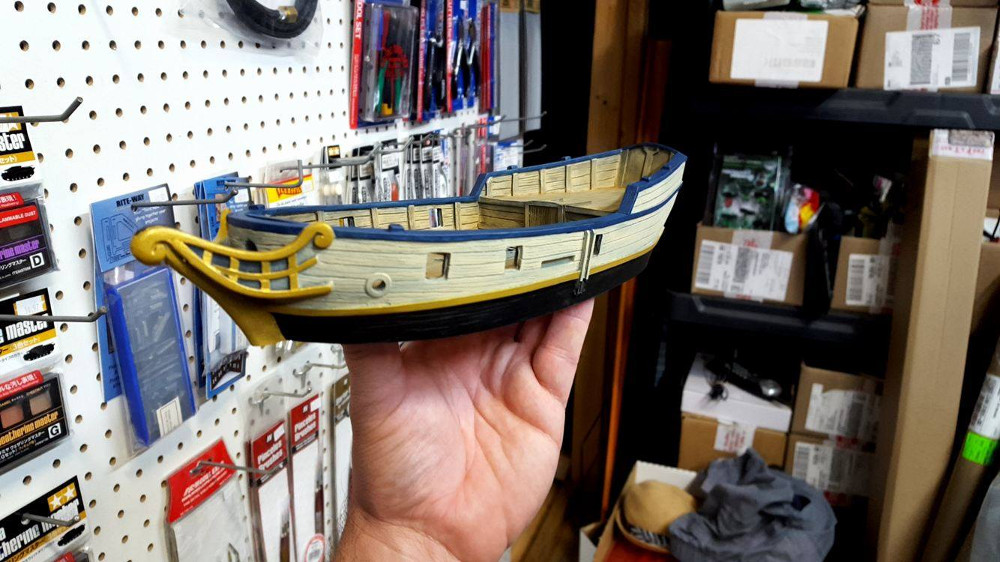 Jeremy has painted a number of my larger minis, and I know he has others that paint for him too.
A Song of Ice and Fire
While the images above are of the sloop Jeremy painted for me, he also sent along some pictures of A Game of Throne Miniatures. These are Lannister miniatures from A Song of Fire and Ice and they look pretty good. Check out their version of the Mountain! Really Nice!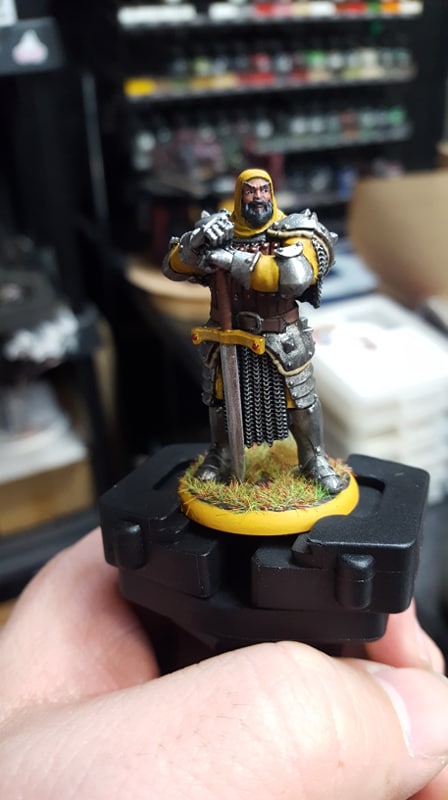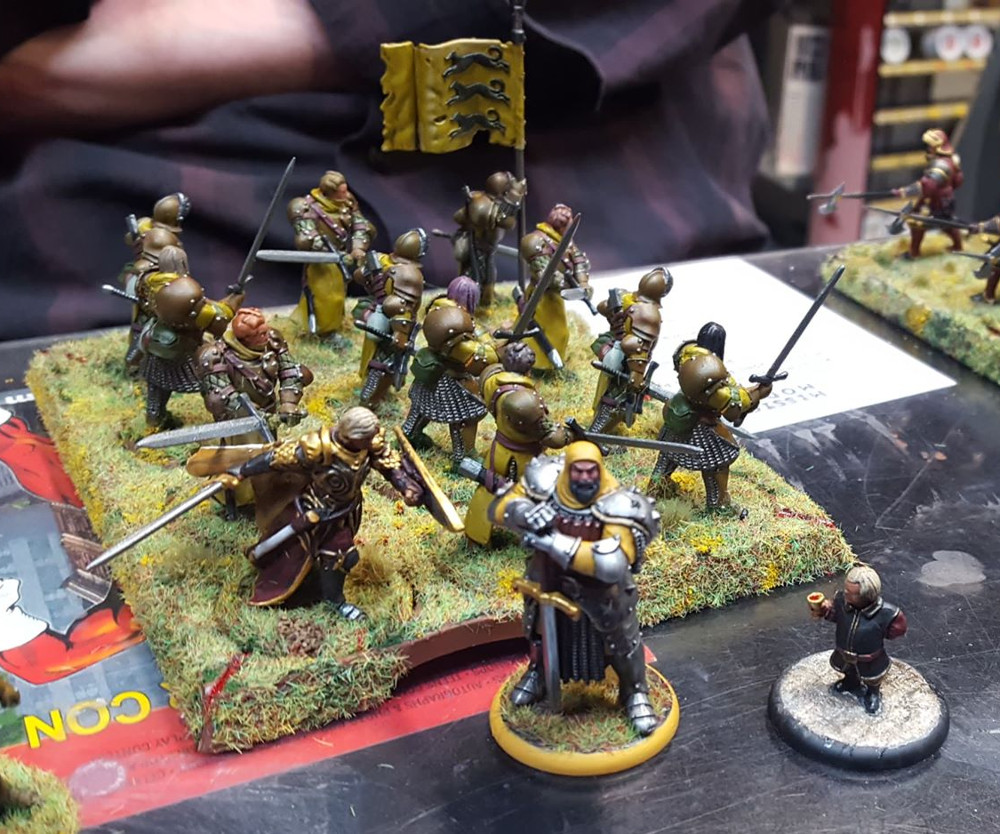 Wrapping it up…
A number of months has passed since I last spent a significant amount time at Forbes Hobbies. Going back there last night reminded me how nice of venue it is. It remains the largest gaming center in my area and it has an awesome paint bar set up too. I must say that it is really nice that they have an area dedicated just for painting. On top of that, Forbes Hobbies will teach you how to paint. How cool is that?!
Overall, I had a great time last night catching up with old friends and revisiting the store. It was especially interesting to chat to Jeremy about the directions he plans to take the store.
Until next time, Happy Gaming Everyone!!!