In this post, I want to quickly point my readers towards the newest Elder Dice Kickstarter. This Kickstarter Campaign (Elder Dice: The Colours Out of Space) is to raise money for a set of special dice.
Now, I have two sets of these dice from the earlier Kickstarters. I own the Cthulhu Dice set from the first Kickstarter and the Sigil of the Dreamlands from the second. Special thanks goes out to Heath Robinson of Infinite black for sending me these items. He sent both items to Must Contain Minis for review. Although I did have to cover shipping one of the two times.
If you check out my review of the Cthulhu Dice, you will see that one of the dice had a blemish that I was able to fix myself. The second set (Sigil of the Dreamlands) came free of any defects or flaws.
Now let's take a look at the offerings in Heath's latest Kickstarter.
As a note, all of the pictures in this post are from The Elder Dice: The Colors Out of Space Kickstarter Page. 
Kickstarter Rewards Levels
Infinite Black set up a few different Kickstarter pledge levels. At the lowest pledge, you get one set of dice.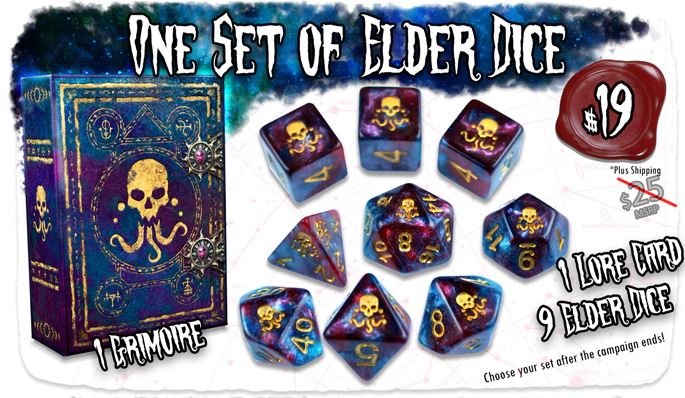 Personally, I like the look of the dice in these collections. I am happy with the quality from the previous sets. If you want something special for you or your gamer friends, these dice are worth a look.
For people wanting a bigger collection of dice, there is a large pledge that comes with three sets of dice.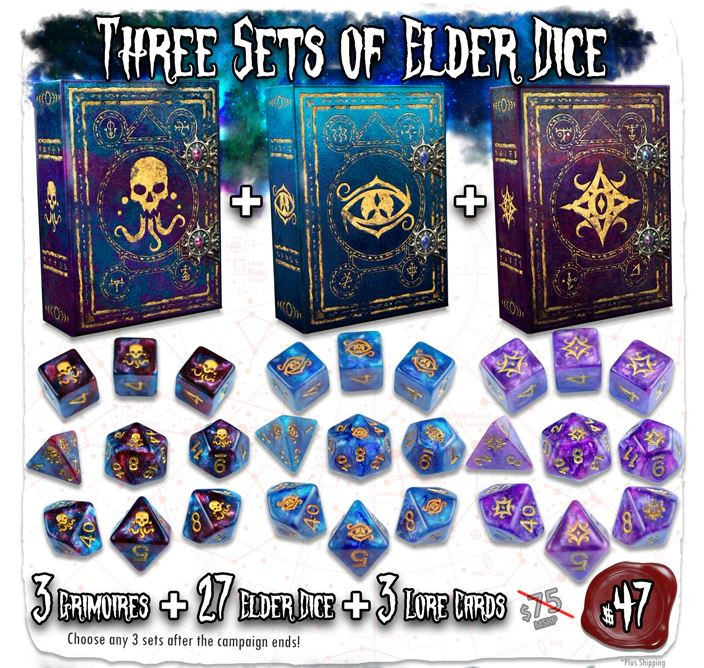 There are even large pledges that each come with more cool rewards. The next level up comes with a sleeve to hold your three dice sets and more dice!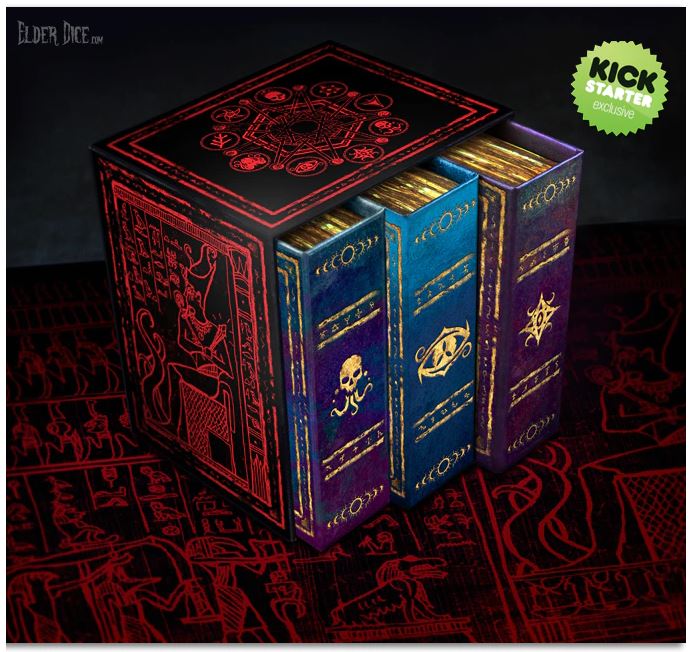 More levels aside from those that I showcased above are available. Now, let's take a closer look at the dice.
Elder Dice Sets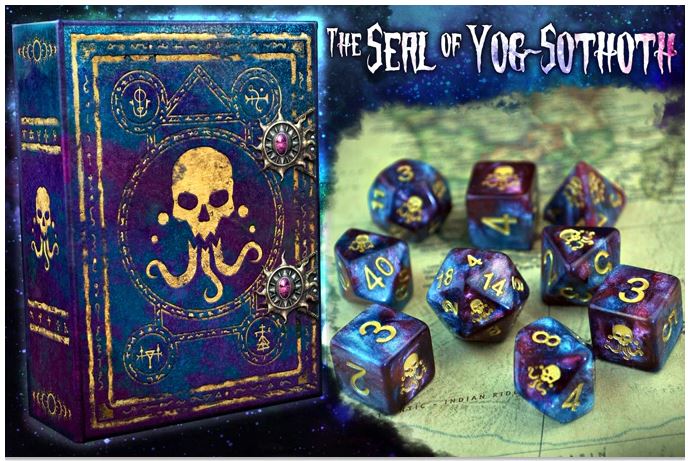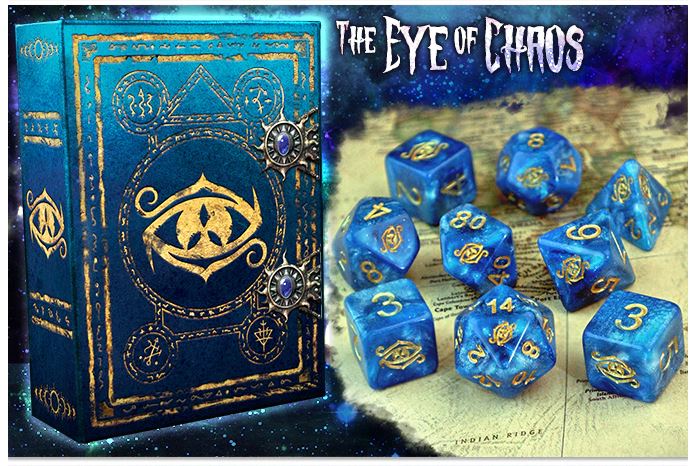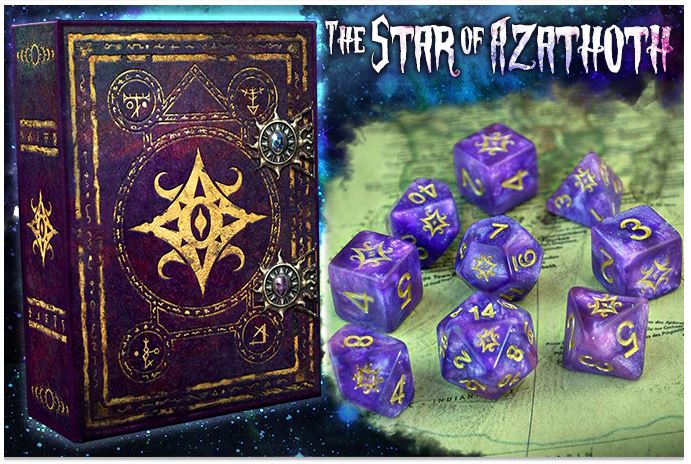 The dice sets above are the original three of the Kickstarter Campaign. The Kickstarter, however, is doing phenomenally well so more designs have already been unlocked.
If you like what you see, be sure to check out the campaign before it is over.
Wrapping it up…
Hopefully you enjoyed this quick look at the Elder Dice: Colours of Space Kickstarter Campaign. If you like what you see, be sure to check out the campaign.
As always, if you participate in a Kickstarter, be sure that you know the risks and challenges that you are undertaking with your pledge.
Until next time, Happy Gaming Everyone!!!