This morning, I opened up my email to some really exciting news. Before North Star Military Figures releases its information to the public, I got an inside scoop on what will come in each level of their Nickstarter. For those that don't know what Nickstarter is, it is North Star's version of Kickstarter. In essence it is a way to collect pre-orders while offering bonuses or better pricing to the initial investors.
As many of my readers will know, I am extremely excited about the upcoming Nickstarter for Frostgrave: Forgotten Pacts – so I was very pleased to receive this inside information. The imagery that I have seen so far for Forgotten Pacts captures my imagination and I can't wait to see what is actually in those pages! I am so excited for this product, that I want to share the inside information that I have with my readers to let them know exactly what is in the Nickstarter.
This is a bit of a spoiler, so if you like surprises, wait until Monday – but for those that want the inside scoop there will be 5 different levels of funding for this expansion. Four of them are focused directly on Frostgrave while one is a general pledge for gamers only interested in the figures. Below is what will come in each level of the campaign.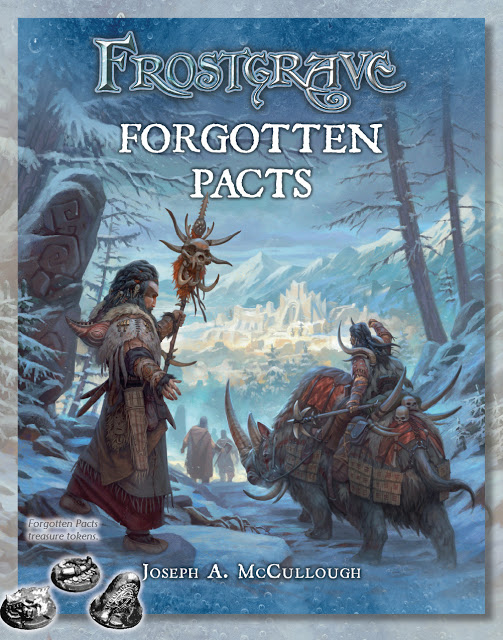 Level 1: The book published by Osprey with three free tokens.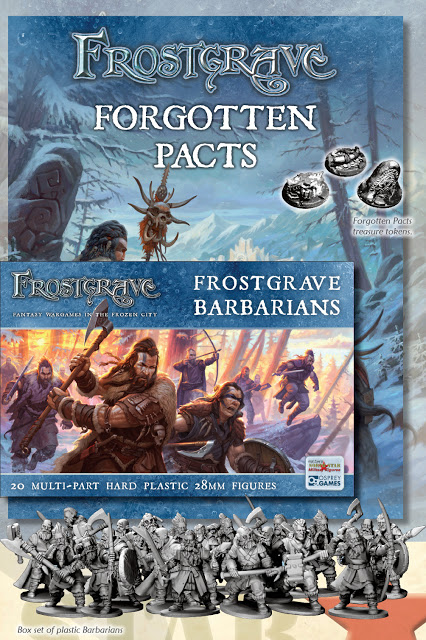 Level 2: The book with the tokens and the new plastic Barbarian box set.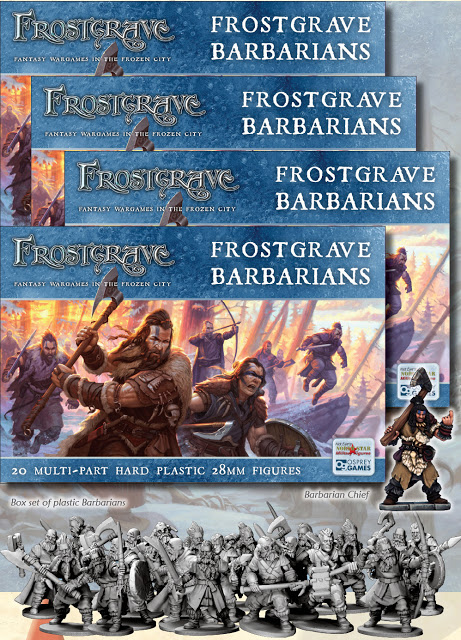 Level 3: The Barbarian Horde. 4 box sets of Barbarians and a free Barbarian Chief.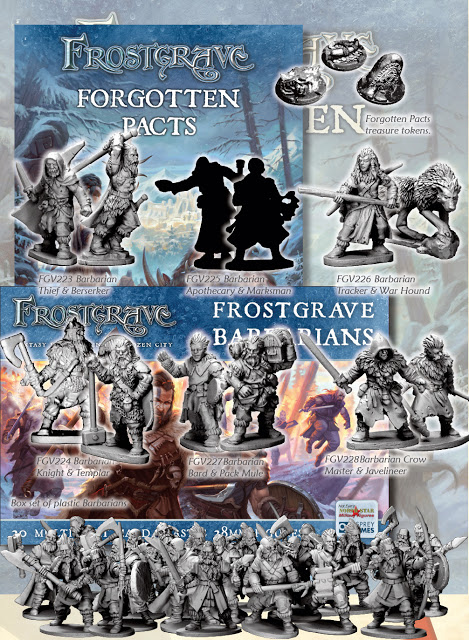 Level 4: All of Level 2 plus 12 metal Barbarian Figures and a Frostgrave 2017 Calendar.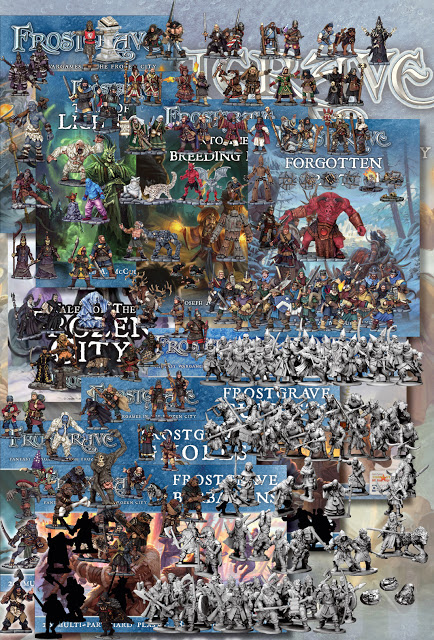 Level 5: Everything ever made for Frostgrave.
Personally, I plan to fund at either Level 2 or Level 4. Level 5 would be a dream as there are a few items in Frostgrave that I missed that I would love to own (Into the Breeding Pits, the Plastic Soldier Box Set, and the Plastic Gnoll Box Set in-particular). Level 3 I find pretty cool as it allows people not into Frostgrave get access to the new models. Why not use these guys for an army of Barbarians or Vikings in SAGA, Kings of War: Historical  or Dragon Rampant?
I have reviewed Frostgrave and the Frostgrave Cultists Set in the past, and I can tell my readers that this is a game that I thoroughly enjoy and want to see the community for the game grow. The figures in the Cultists Box Set were also a pleasure to build and paint. If you are interested in Frostgrave at all, be sure to tune into North Star Military Figures (or Brigade Games for my American readers) on Monday to get involved in this Nickstarter.
To end, I would like to thank my internal source for the information that I was provided. I hope that the campaign goes very well and I would love to see more players get into the game in my local area.
If you enjoyed reading this article, please follow me on Twitter, Facebook or on the Blog Page itself.
Until next time, Happy Gaming Everyone!!!