With the launch of Frostgrave's Forgotten Pacts' Nickstarter by North Star Military Figures, I want to round up all of my Frostgrave articles to one place. Frostgrave is a really fun and exciting game and I plan to buy into this Nickstarter at Level 2 or 4. I still have to figure out if it is best for me to order directly through North Star or their US partner Brigade Games. Living in Canada, I am guessing that I will be buying it through Brigade Games for shipping cost reasons.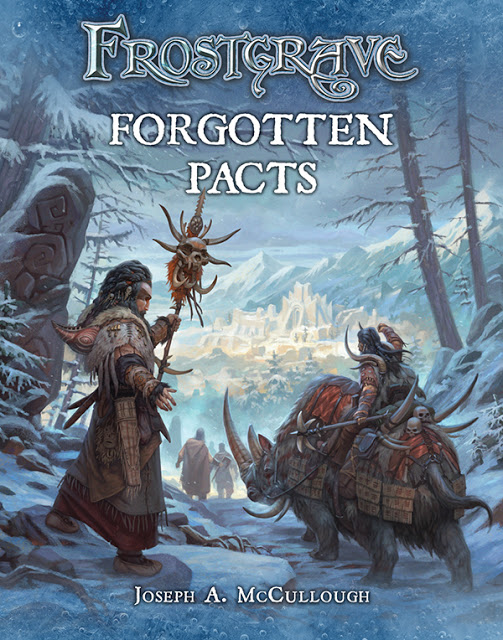 The cover to Osprey's new Forgotten Pacts supplement for Frostgrave.
Please share in my excitement for the new Frostgrave release by going through my older posts about the game. I hope that you enjoy reading these articles as much as I enjoyed writting them. Please feel free to share them with whomever you want.
Until next time, Happy Gaming Everyone!!!