This article is a Monster Scenery Game Mat Review. Monster Fight Club sent me this mat in a shipment of products for review. They sent me their 3′ by 3′ Game Mat – Broken Grassland / Desert Scrubland specifically. I requested the 3′ by 3′ mat to fit some of my smaller skirmish games.
So, what do I think of the product? Let's get into it…
Disclaimer: Monster Fight Club sent Must Contain Minis this package of products for review purposes. While I accept review products, I am in no other way compensated for the posts on Must Contain Minis and reserve the right to give positive and negative reviews.
Opening the Game Mat
The first thing that I noticed about this mat is how well it is presented and how appealing it looks even in the box. Monster Fight Club really took some care in the products presentation. I then noticed the thinness of the mat. At just 2mm thick, it is thinner than the other neoprene mats I have seen. That said, I mostly worked with fabric game mats so far, so my scope of comparison is relatively small.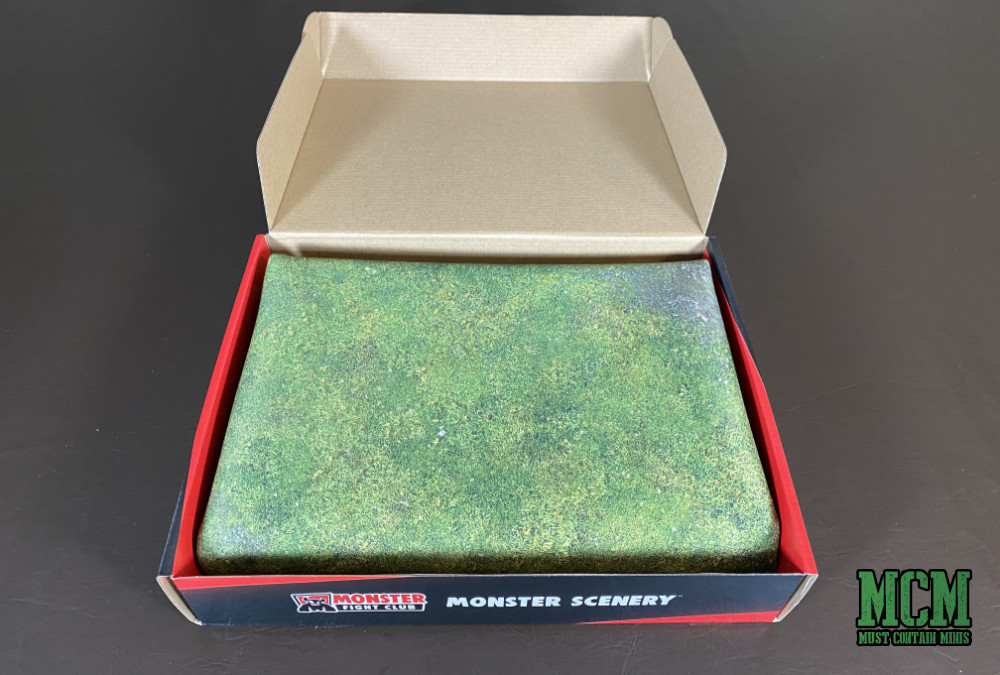 I immediately pulled the mat out of the box and laid it on the table. Having been stored folded in a box, the mat came out with some folds in the neoprene.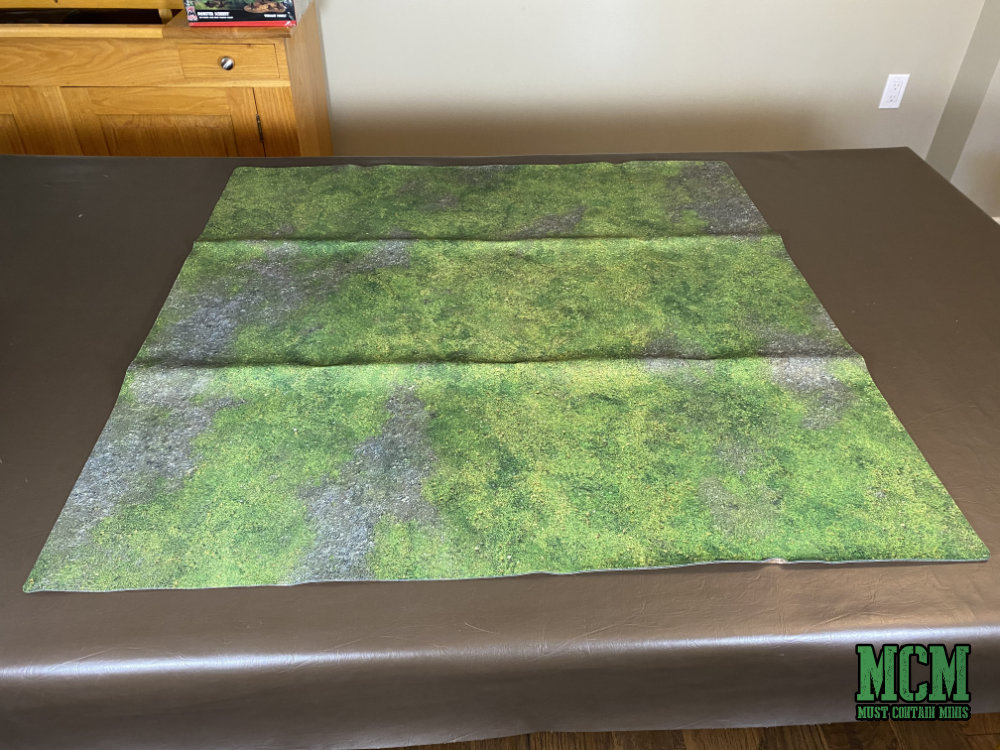 Seeing this, I decided to do some research before reviewing the product.
How Do I Get Folds Out of a Neoprene Mat?
In my research, I came across a number of ways to get folds out of a Neoprene Gaming Mat. They include the following…
Wait… The wrinkles will come out over time
Press the mat with books and boxes
Better yet, toss a sheet of wood on the mat, and then weigh that down with books or other heavy objects
Hang the mat on a line and let gravity help take out the folds
Iron the mat
Wait a moment… Iron the mat!? This is neoprene. You most certainly must be joking. I have no clue how this will turn out. So I decided to give it a try, but did more research first. This time, specifically how to iron neoprene. I found this "How To" YouTuber with some advice on how to get wrinkles out of neoprene.
So, I ironed the mat. I was so scared of wrecking the mat, but it turned out quite well.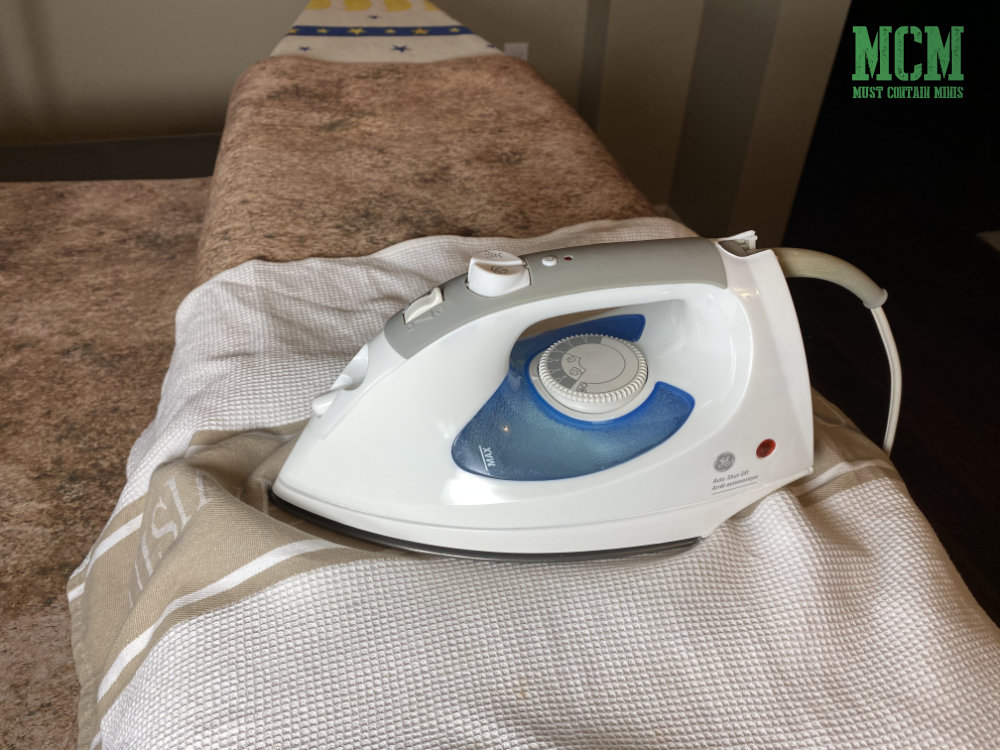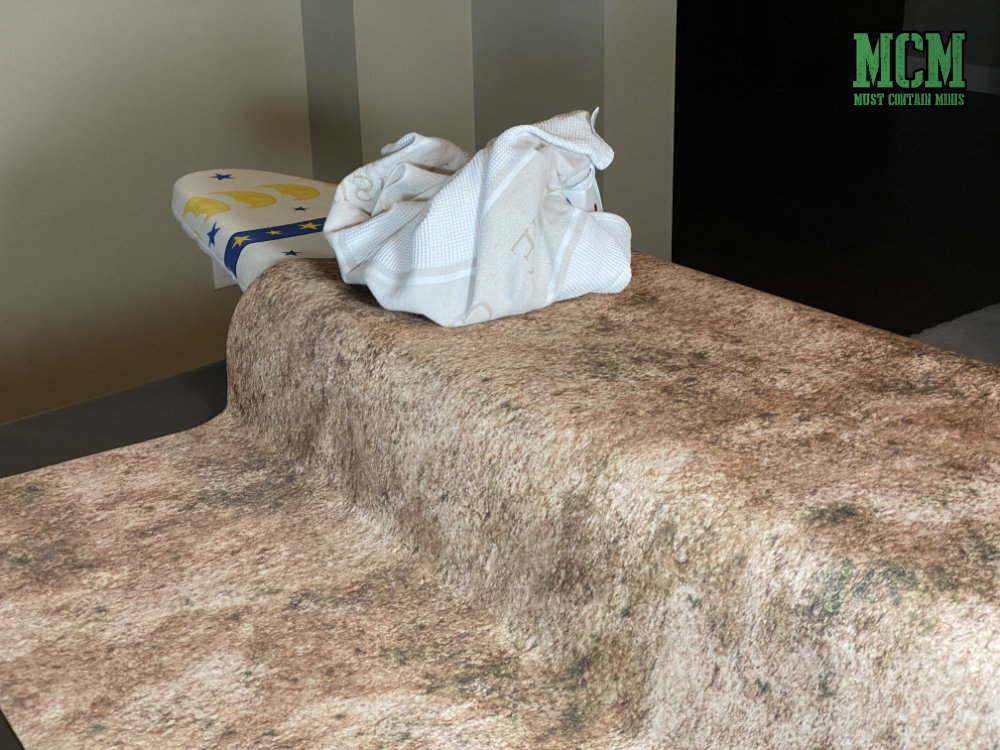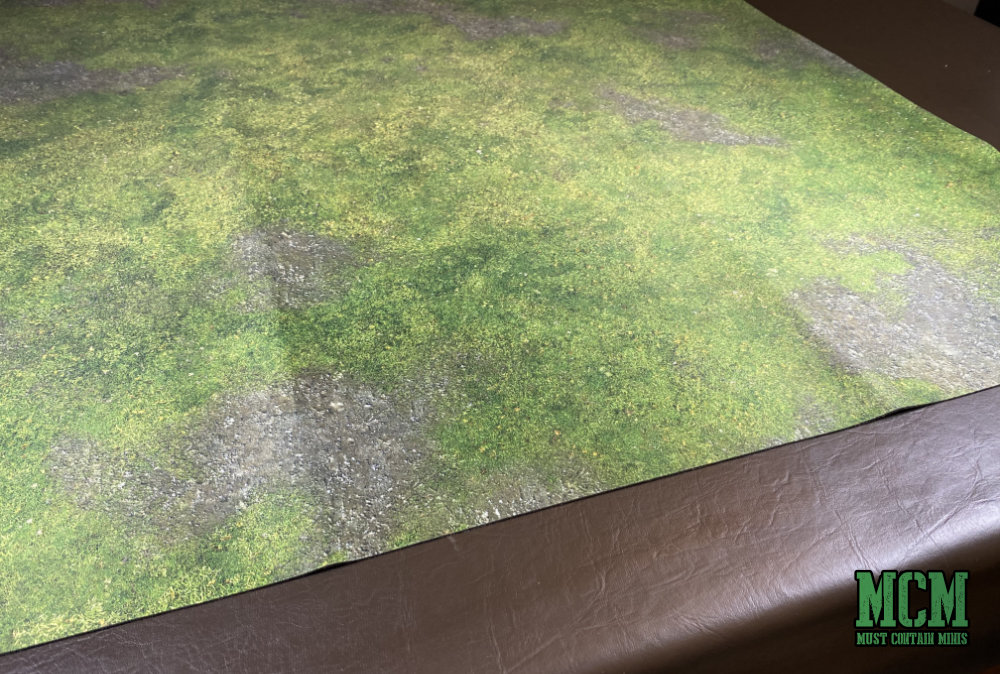 Presumably the mat will get even better as it lays flat. Regardless, I do not intend to put it back in the box it shipped with. The mat itself is wrinkle resistant, so hopefully this will be the last time I iron it. If not, at least I know how to iron my neoprene gaming mats now!
A Closer Look at the Broken Grassland / Desert Scrubland Mat
Let's take a closer look at the mat. This mat comes two sided with one side as a Broken Grassland and the other as a Desert Scrubland. Specific terrain features are not printed on the mat, so this is a starting point for you to add your other terrain on top.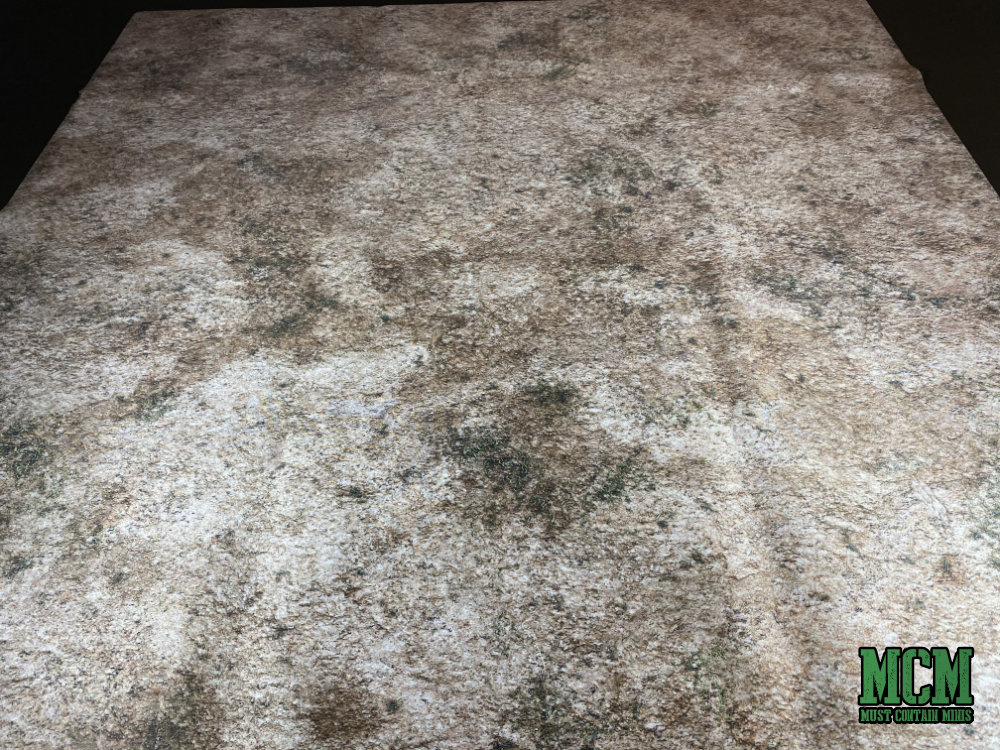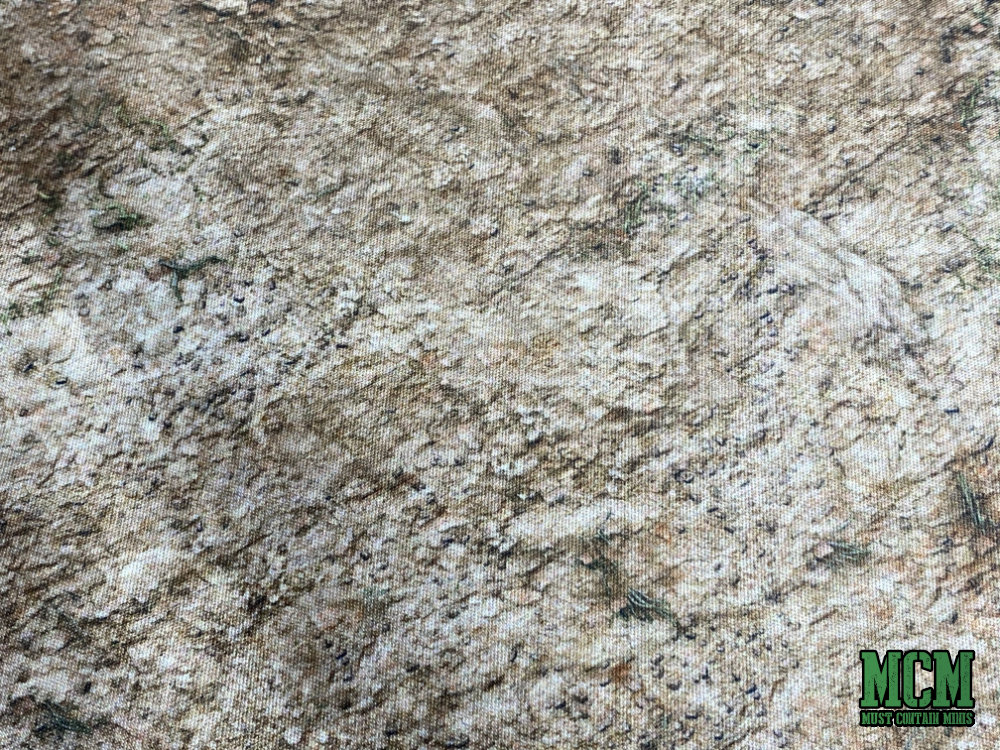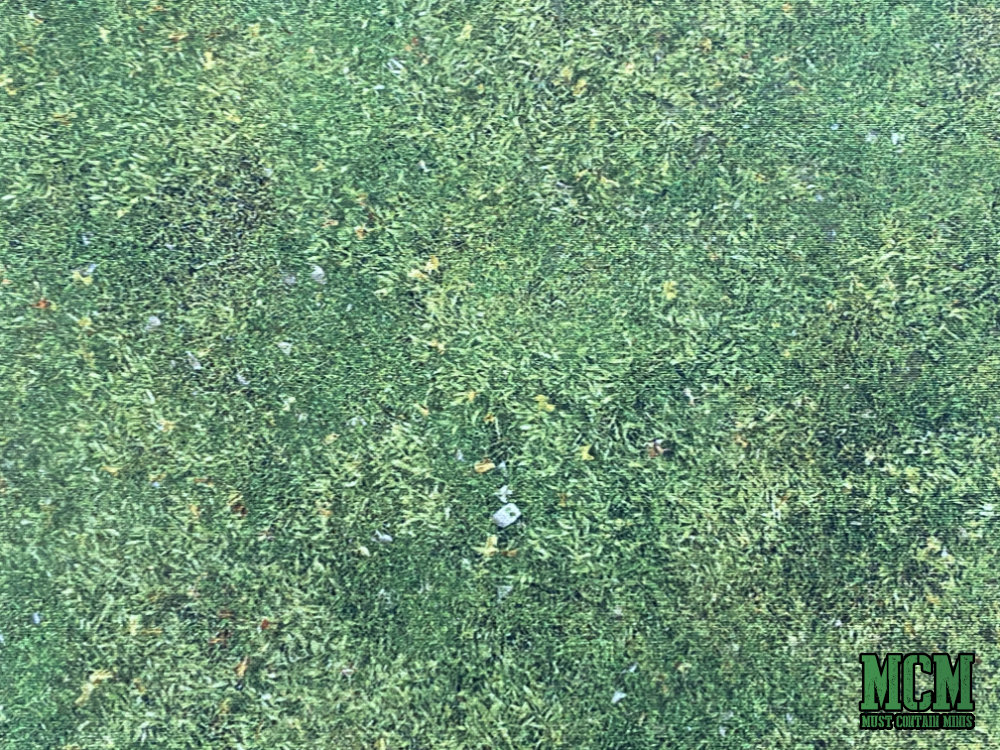 I then started building the mat up with some terrain to make an attractive gaming table.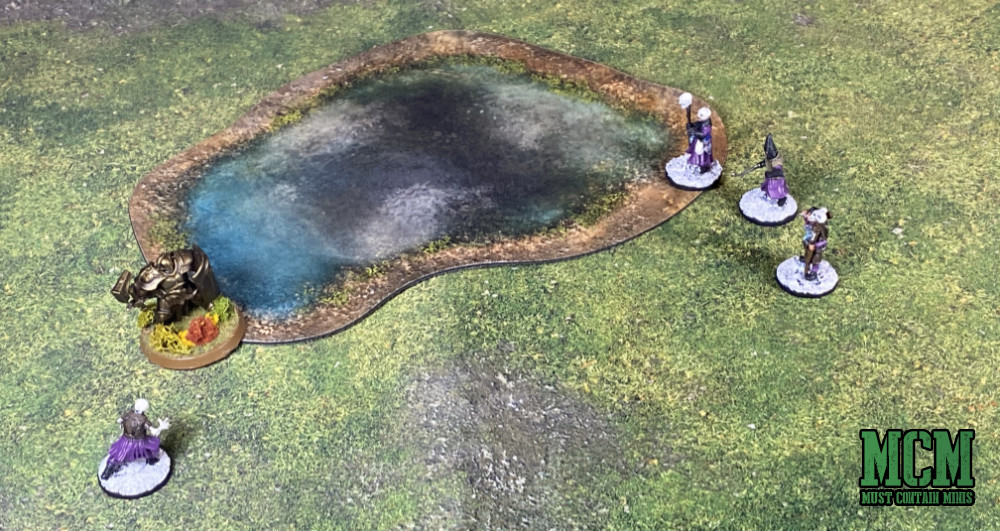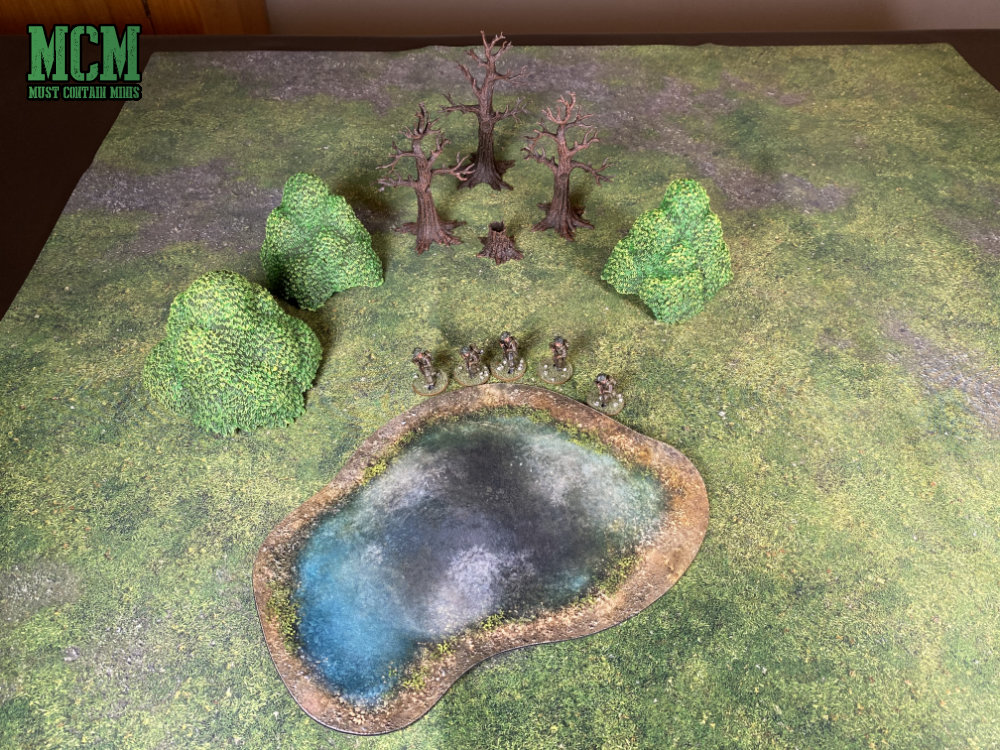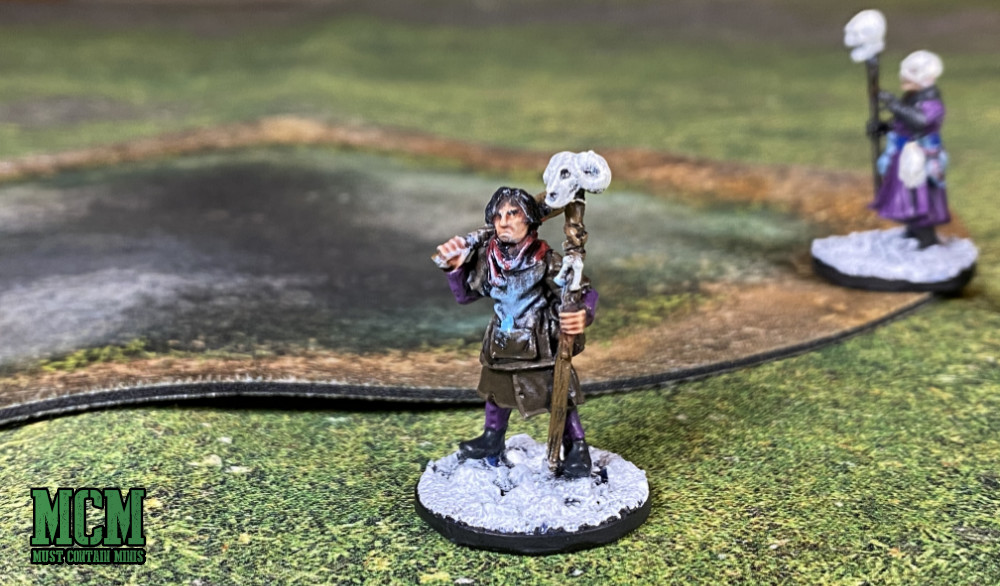 My YouTube Review
Update – October 12, 2020: I just started a YouTube Channel. My third post there is a review of this gaming mat plus their Verdant Forest.
Wrapping it up…
Thank you for joining me in my Monster Scenery Game Mat Review. Personally I feel that the gaming mat is a great place to start building up your scenery. This mat gives you two different different canvases from where to begin.
The neoprene is thinner than other neoprene products that I have worked with in the past. That said, it still feels of good quality and it looks really attractive on the tabletop. I plan to use this mat as a backdrop while I review the other terrain that Monster Fight Club sent to the website.
Below is a quick video from Monster Fight Club about the past Kickstarter Campaign that brought this mat into existance.
I will end by saying that Monster Fight Club is at it again with a new Monster Scenery Kickstarter. This time, they create a winter based world with some new products. Head on over and check out their Ice Wilds collection before the campaign ends.
Until next time, Happy Gaming Everyone!!!