In this post, I review a fire pit and tent by Six Squared Studios. For those who don't know, Six Squared Studios is an excellent small company with a very high value factor in their products. For what you get, you will be hard pressed to find a better price anywhere, and their shipping rates are very affordable within North America. I apologize to my oversea readers. Shipping rates overseas from Six Squared Studios is not as good.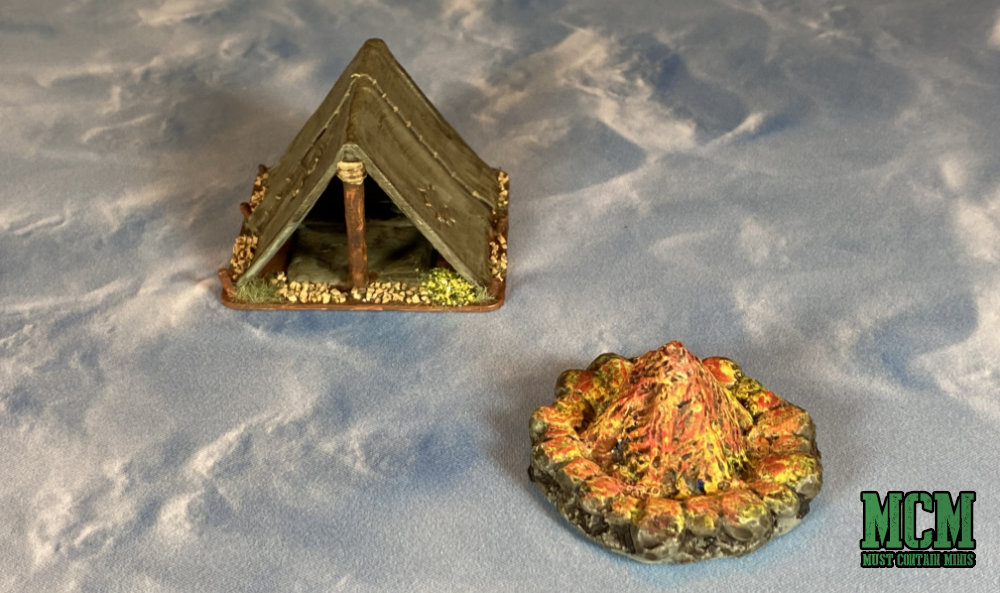 Mostly, this post is about product awareness and scale comparison. The fire pit sells for $2.29 CAD. That is equivalent to roughly $1.70 USD. Not bad at all for a small resin model to add uniqueness to your table. The Tent does not currently list on their website. I believe it might be 3D printed, I but I don't know for sure. I picked it up at a convention.
Now, let's get into it.
The Tent
I painted this tent up quickly. Three colours plus a shade. Finished it up with some highlighting. This model comes unpainted, and as a single piece.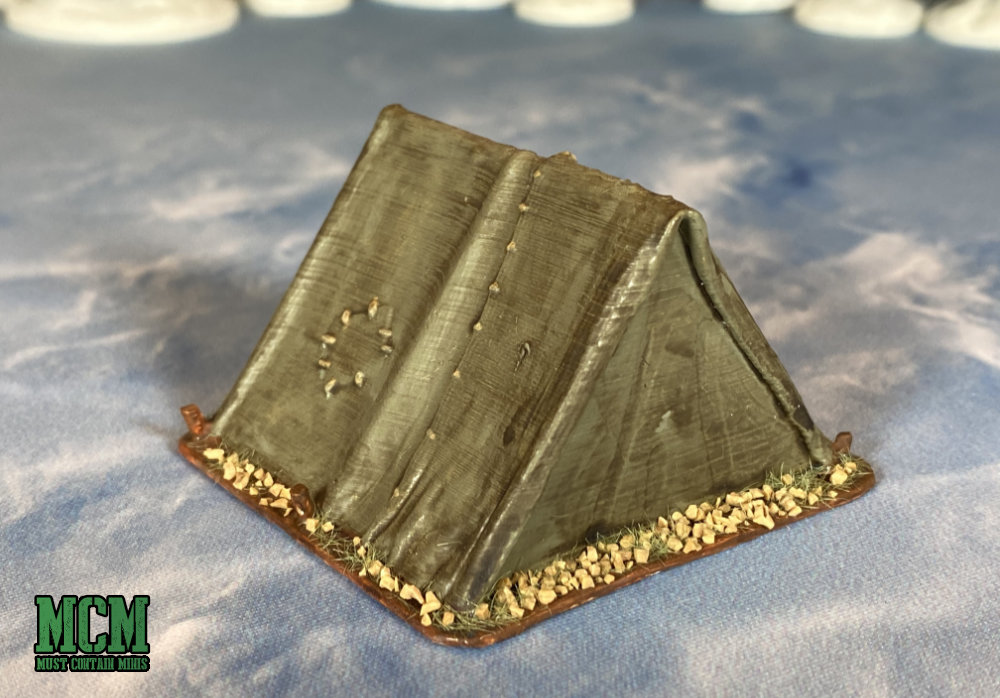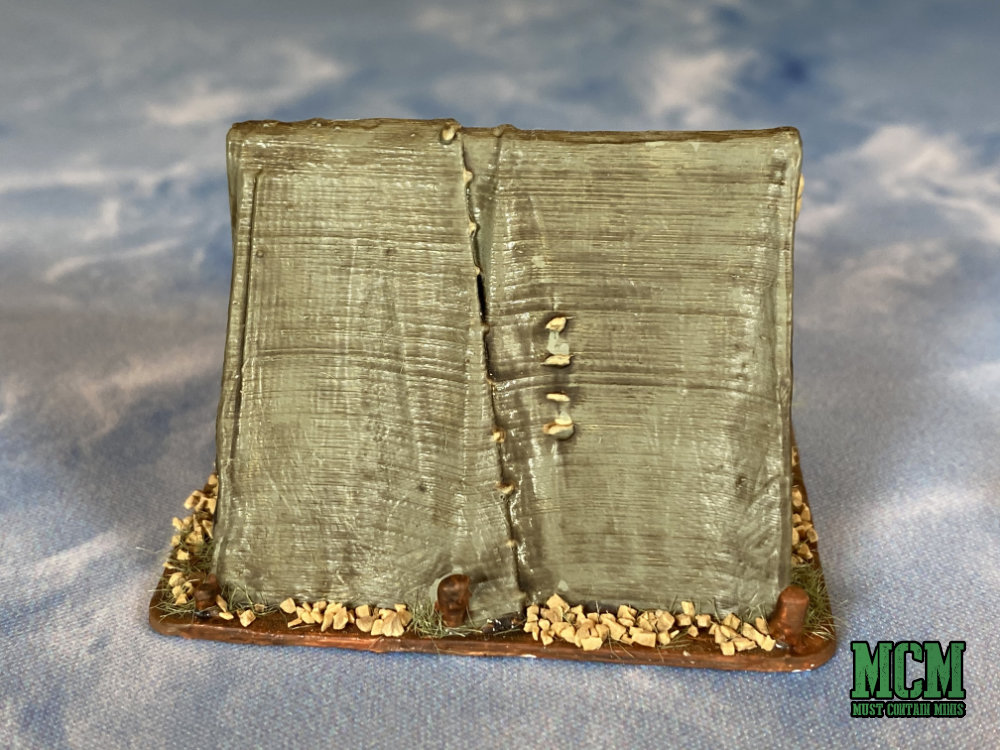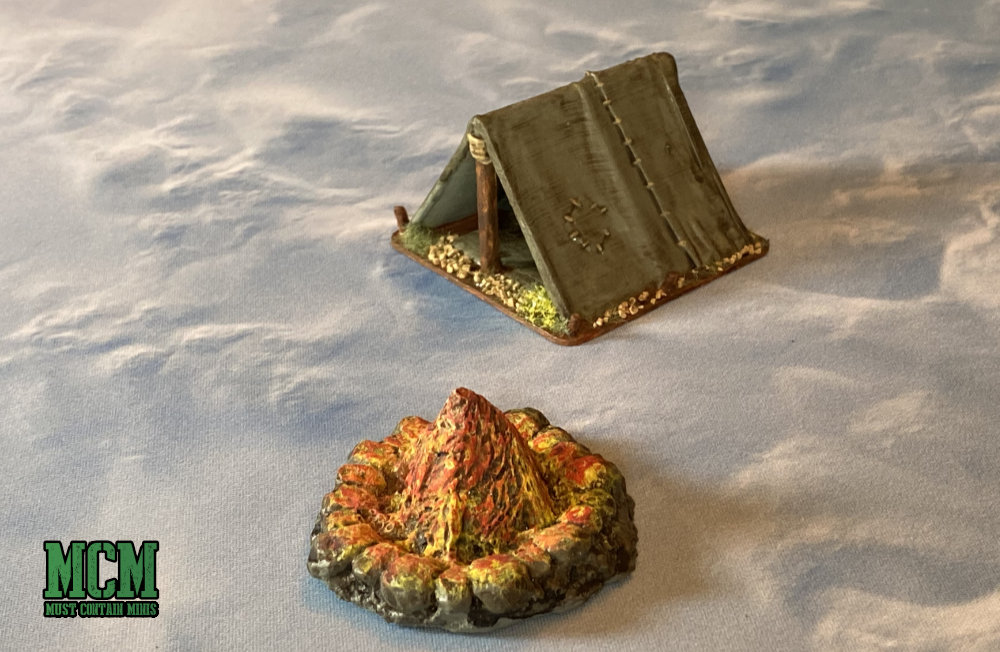 The Fire Pit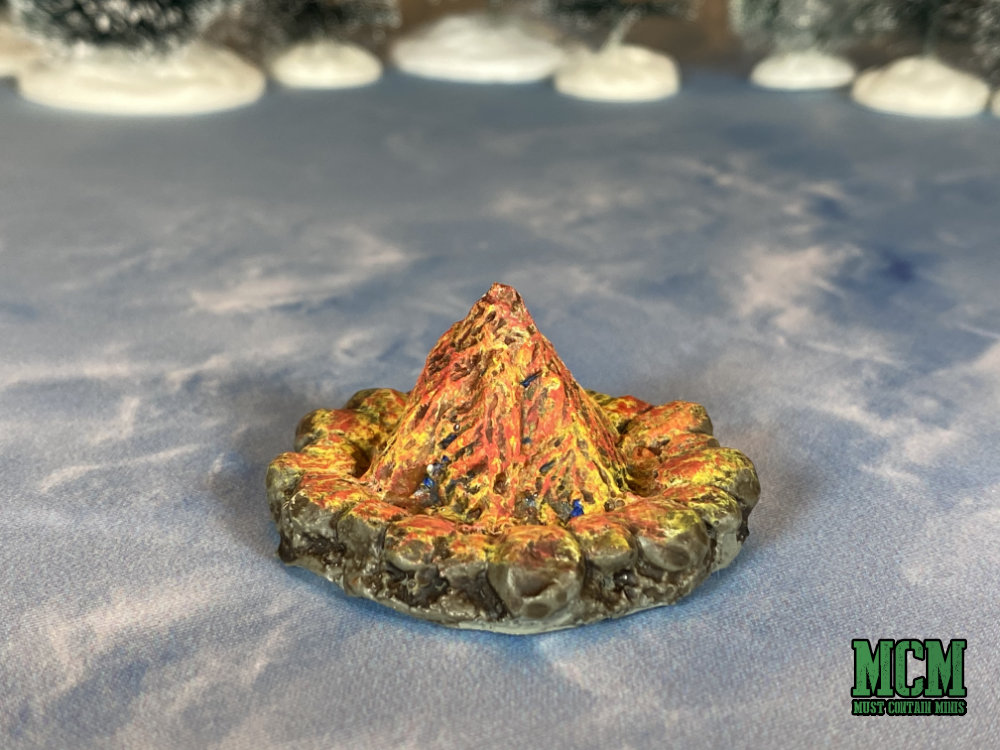 The Camp
Combining the tent and fire pit together creates a nice little camp. You may remember the Penguins from the "Talk Like a Pirate Day" website takeover. That post was a lot of fun to write.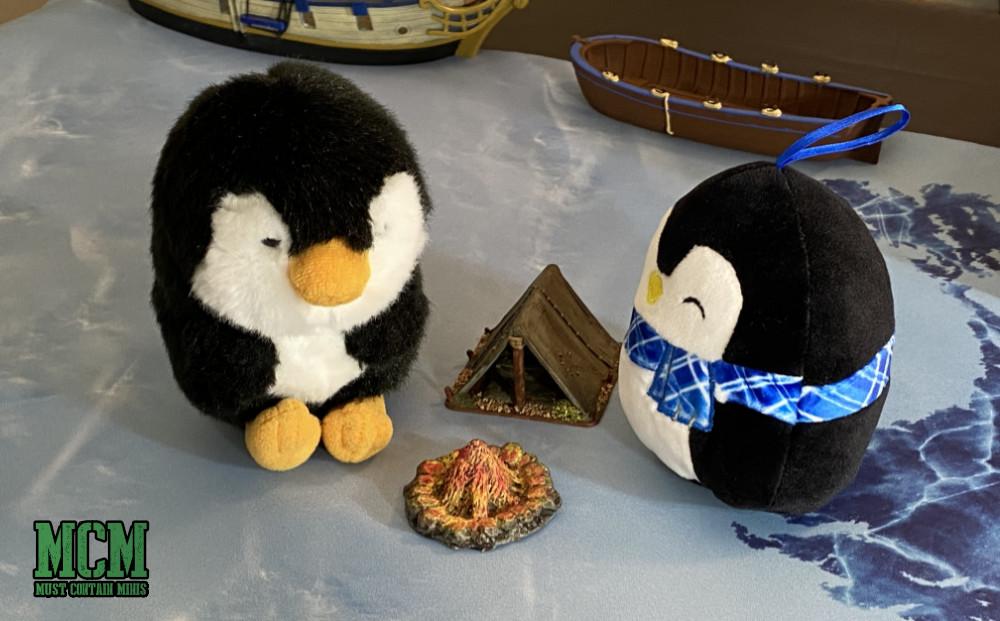 But if you want something better for scale comparison, I present to you the camp terrain with a Sig Marine and some Frostgrave Miniatures. This should give you an ideas with how it will scale with Age of Sigmar or Frostgrave.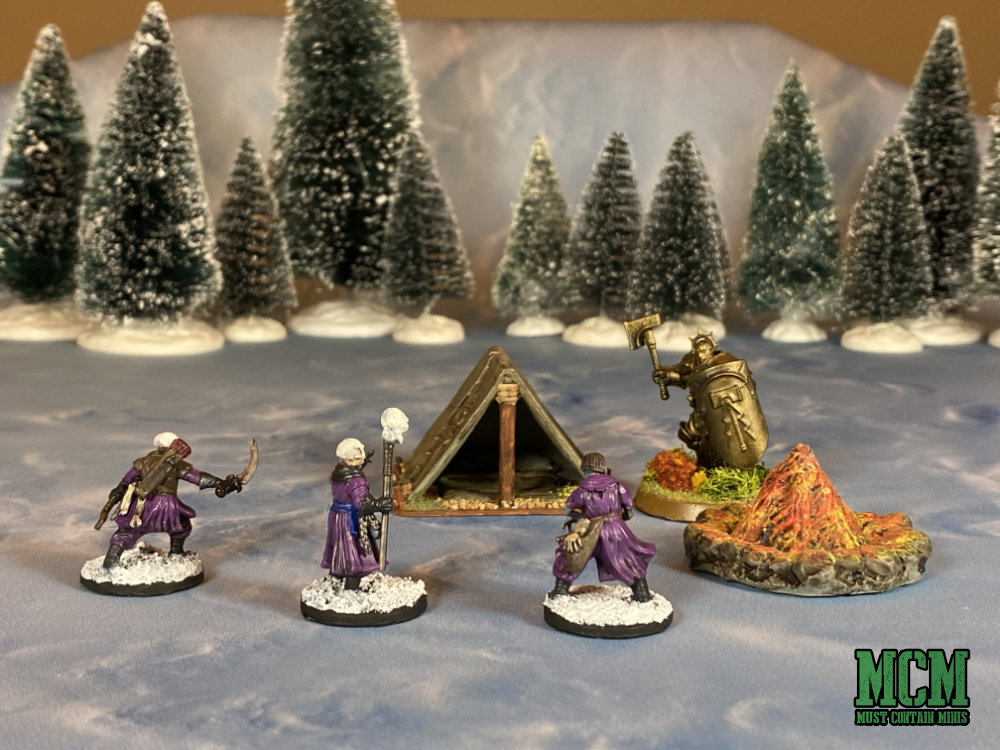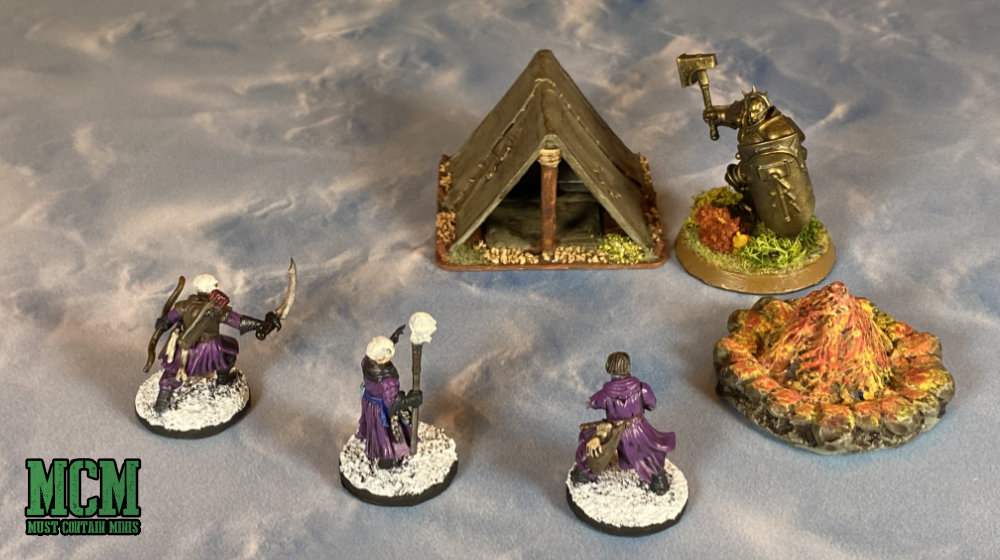 Wrapping it up…
Thanks for joining me in this Fire Pit and Tent Review. Six Squared Studios makes this terrain. My main goal with this post is to raise awareness of the company. You can't buy terrain from them if you don't know about them.
Six Squared Studios makes excellent terrain pieces packed with value. I find their prices extremely fair. If you live in North America, you might come to the same conclusion after checking out their site.
The gaming mat in the pictures is made by another Canadian Company. I have a review of that mat on Must Contain Minis and they are on sale right now.
Until next time, Happy Gaming Everyone!!!