In this post, I review a game mat by Cardboard Dungeon Games (CDG). This one happens to be their 4′ by 4′ Icebound double-sided neoprene gaming mat. This is my first deep look at a neoprene gaming mat, and it is nice.
The owner of Cardboard Dungeon Games sent me this mat because he knows I am a fan of Frostgrave. Special thanks goes out to him for that.
When given a choice of size, I asked for his 4′ by 4′ mat. Why 4′ by 4′? I already have multiple 6′ by 4′ gaming mats (including one snowfield one), so I wanted to try something smaller. The smaller footprint will also help defining boundaries for smaller games.
So, what do I think of the mat? Well, let's get into it…
Disclaimer: Cardboard Dungeon Games sent Must Contain Minis this gaming mat for review purposes. While I accept review products, I am in no other way compensated for my posts. I reserve the right to give positive and negative reviews of the products.
Unboxing the Gaming Mat
This mat came delivered in the mail in a tidy cardboard box.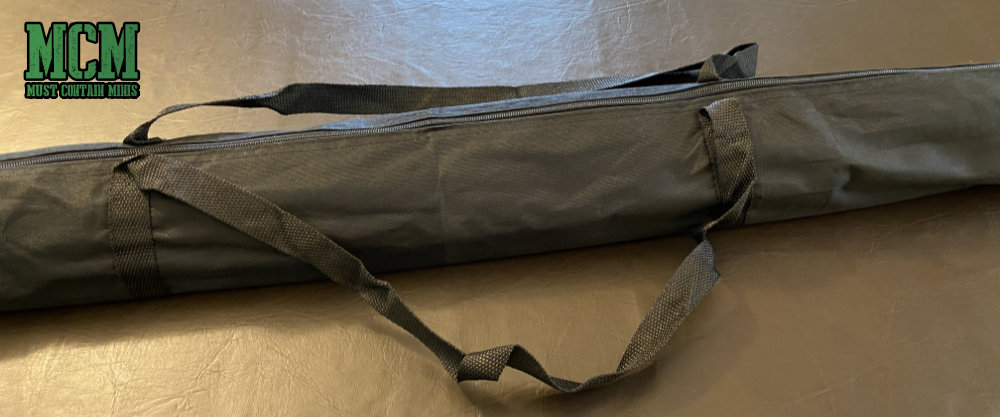 I unrolled this mat out on the table and looked on both sides. The look good. In my opinion, much better than they do on the Cardboard Dungeon Games website.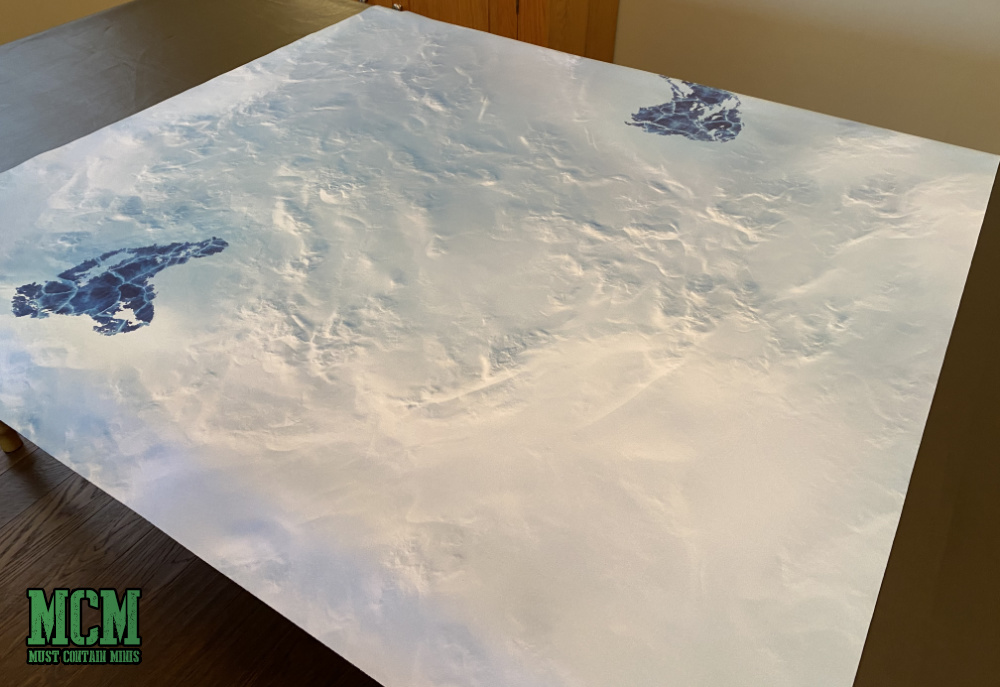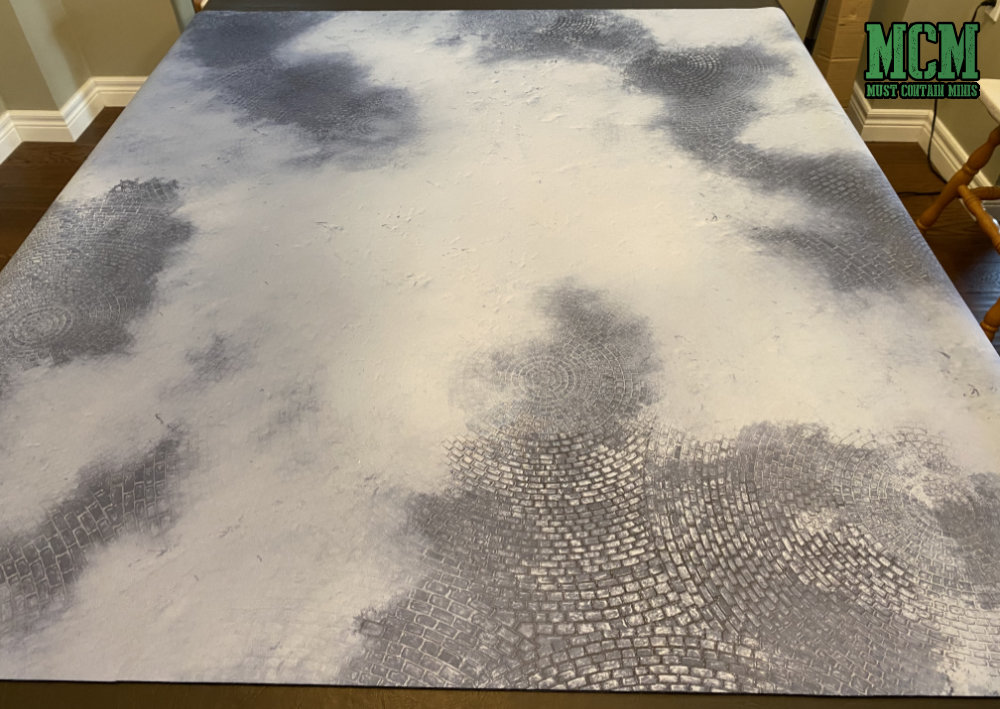 The mat photographs well, and I almost forgot to say that Cardboard Dungeon Games labels the cases so you know which mat is in which case.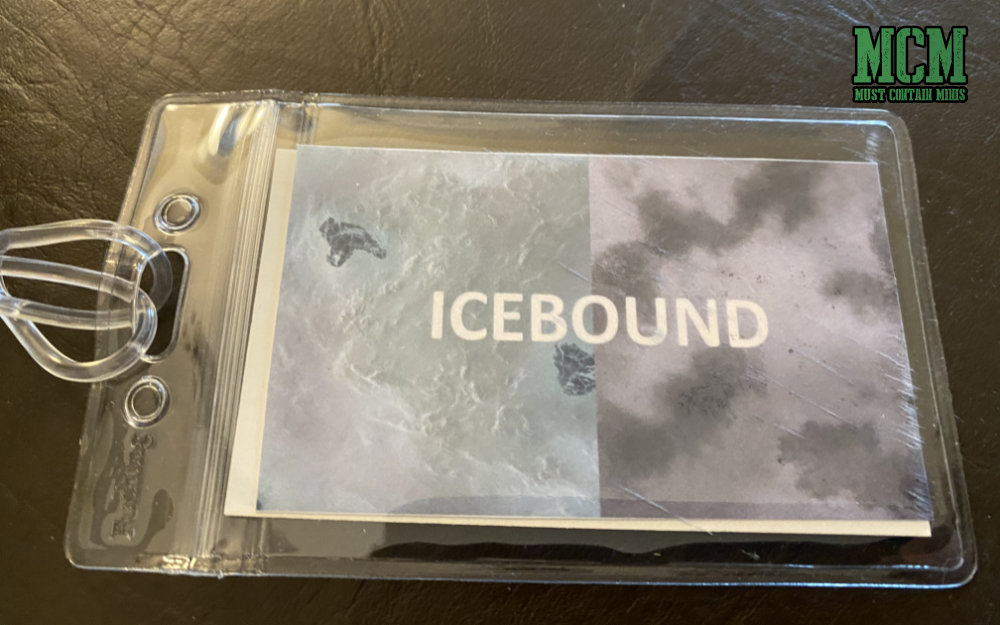 A Closer Look
Let's take a closer look at this mat. I will zoom right in on the details for you.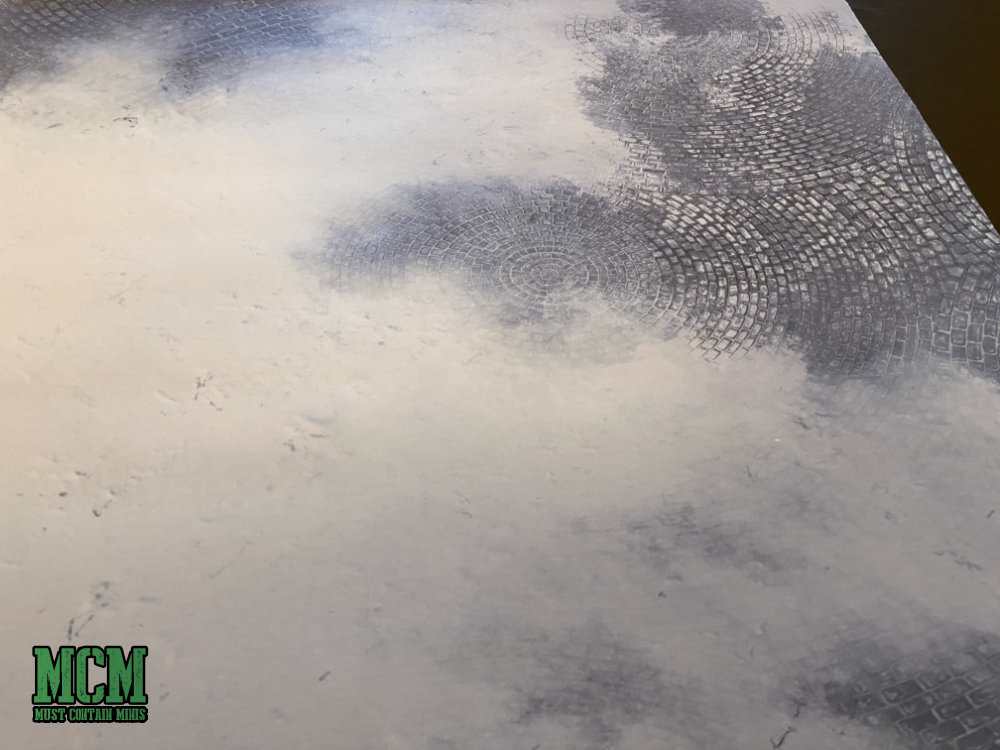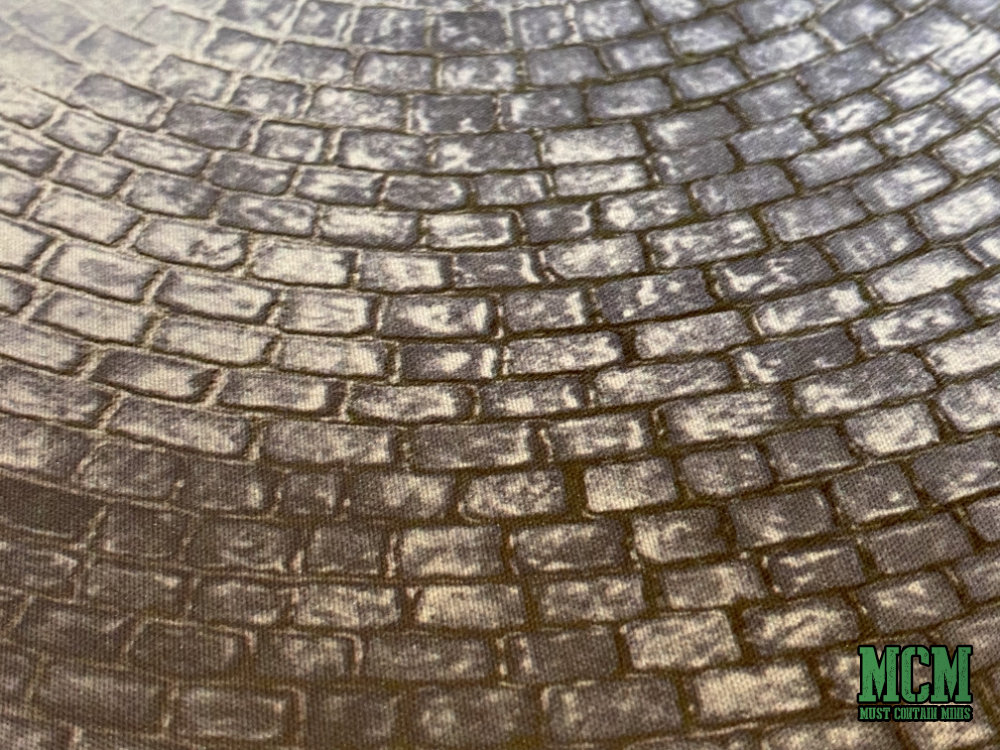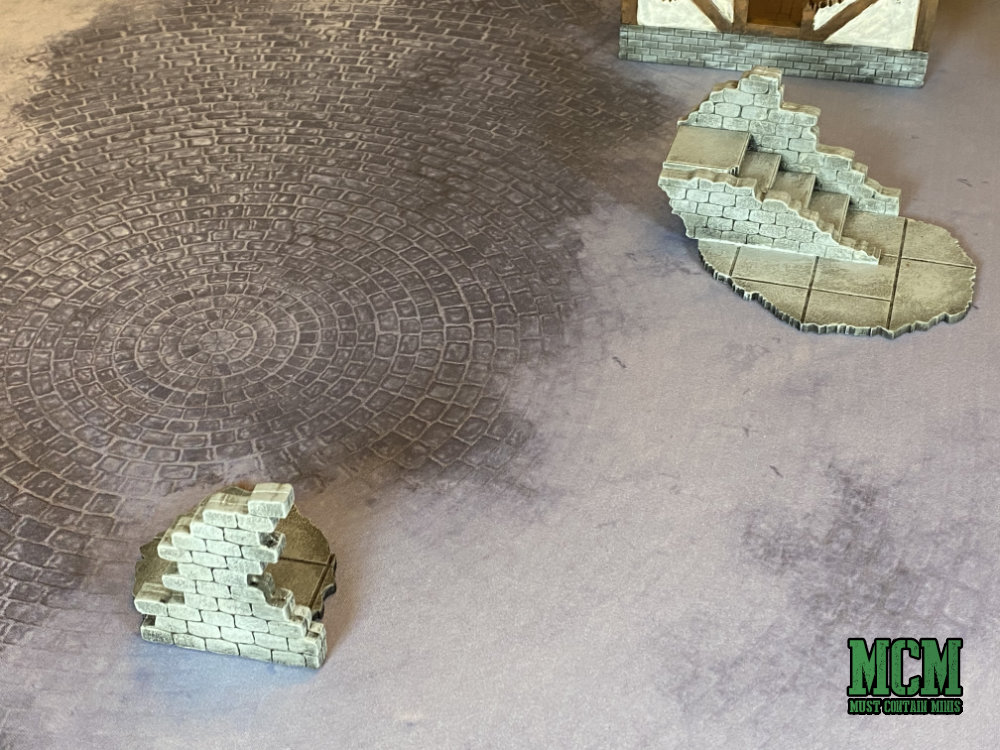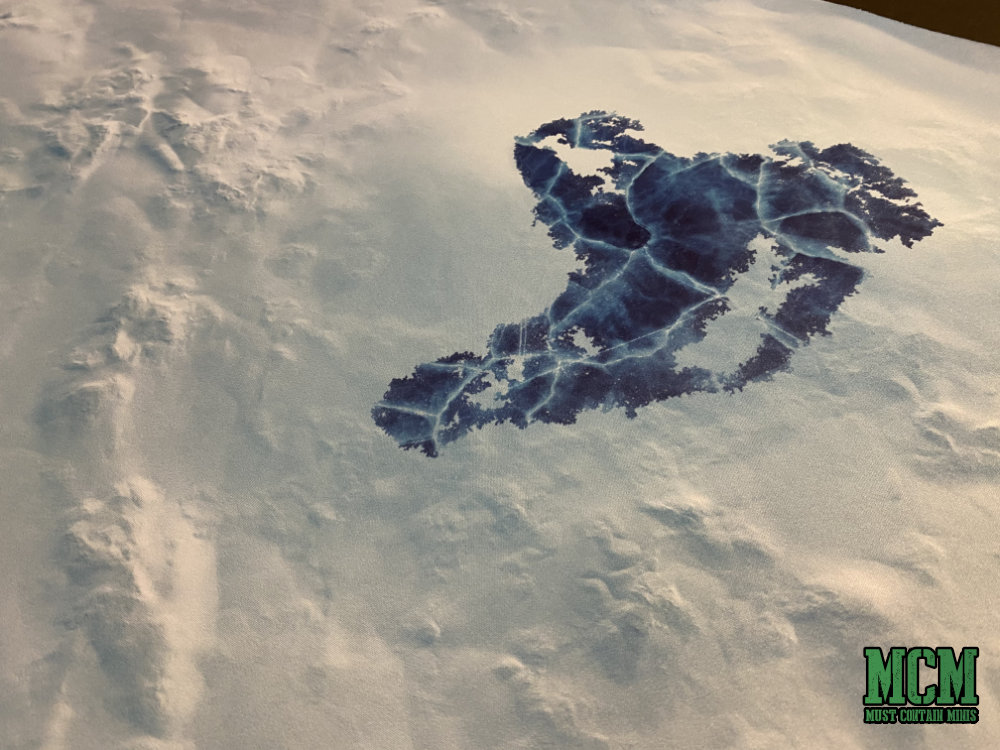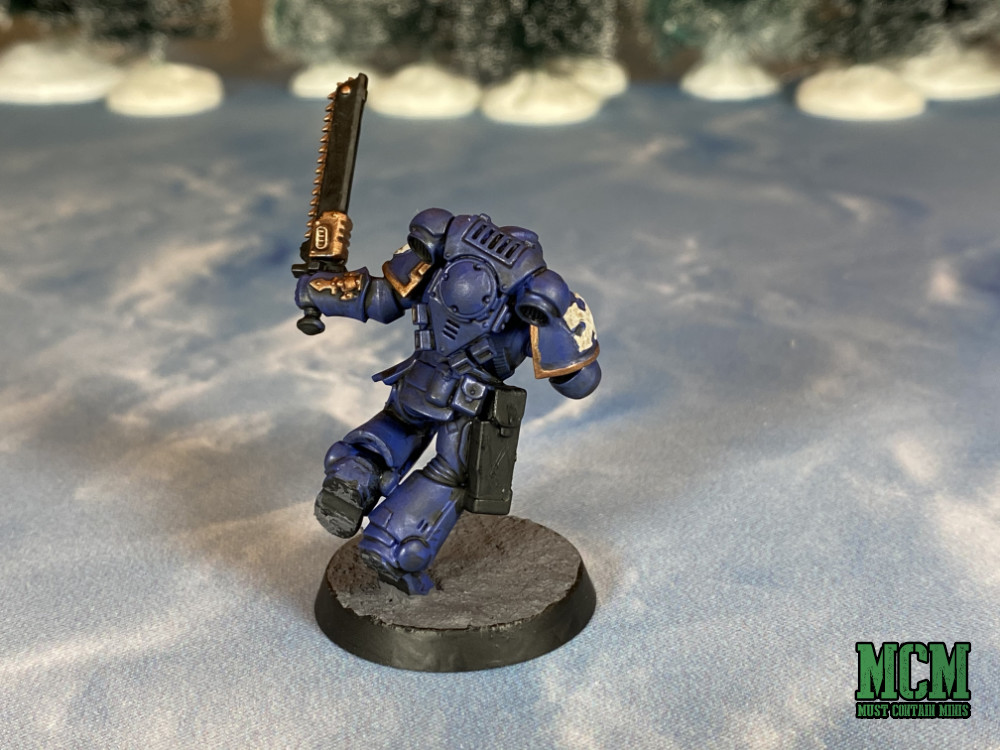 For this game mat review, I am going to show you how the mat looks with multiple gaming systems. That said, this mat is one that I think would work well for any system set in a winter location.
The Town Side
To give the mat a proper try, I pulled out some of my terrain and miniatures to see how they look with the mat.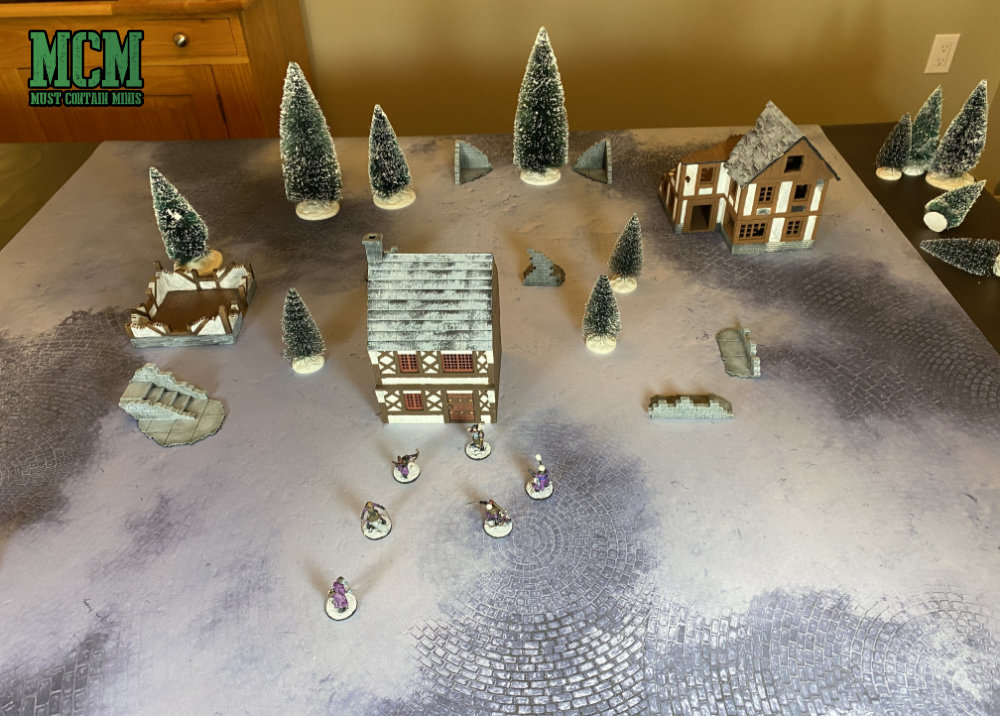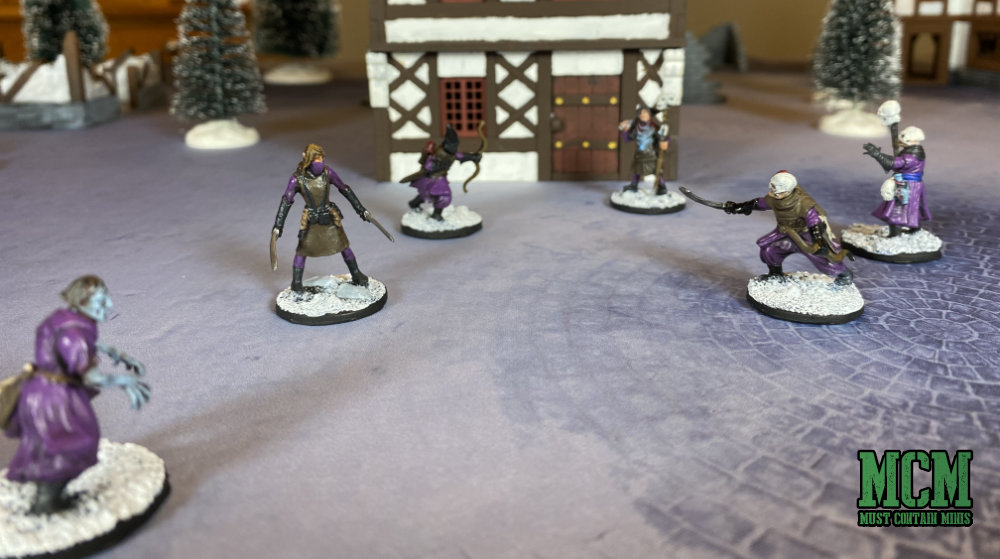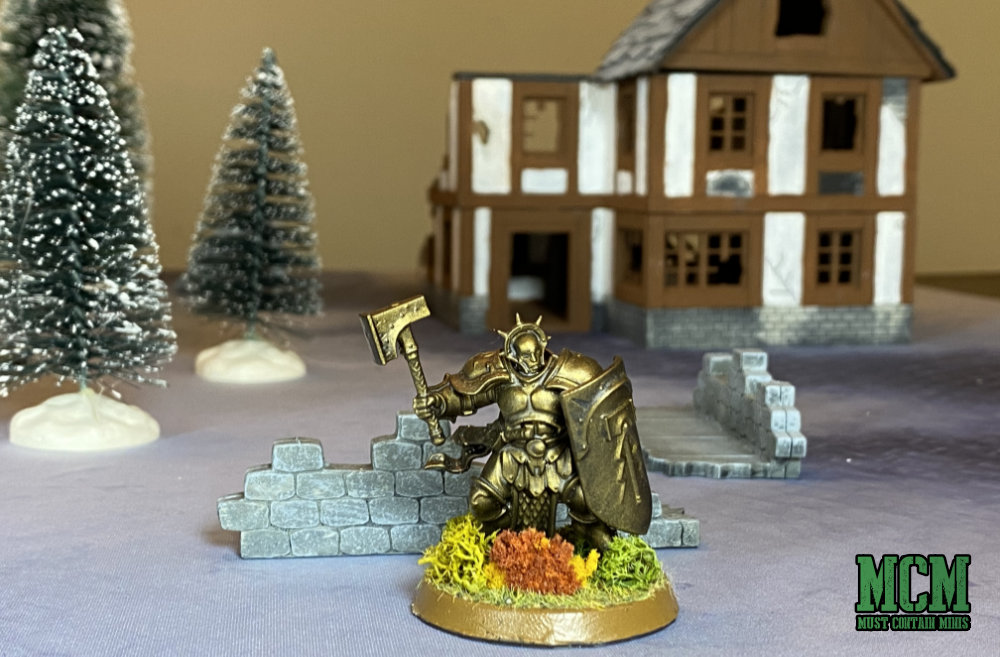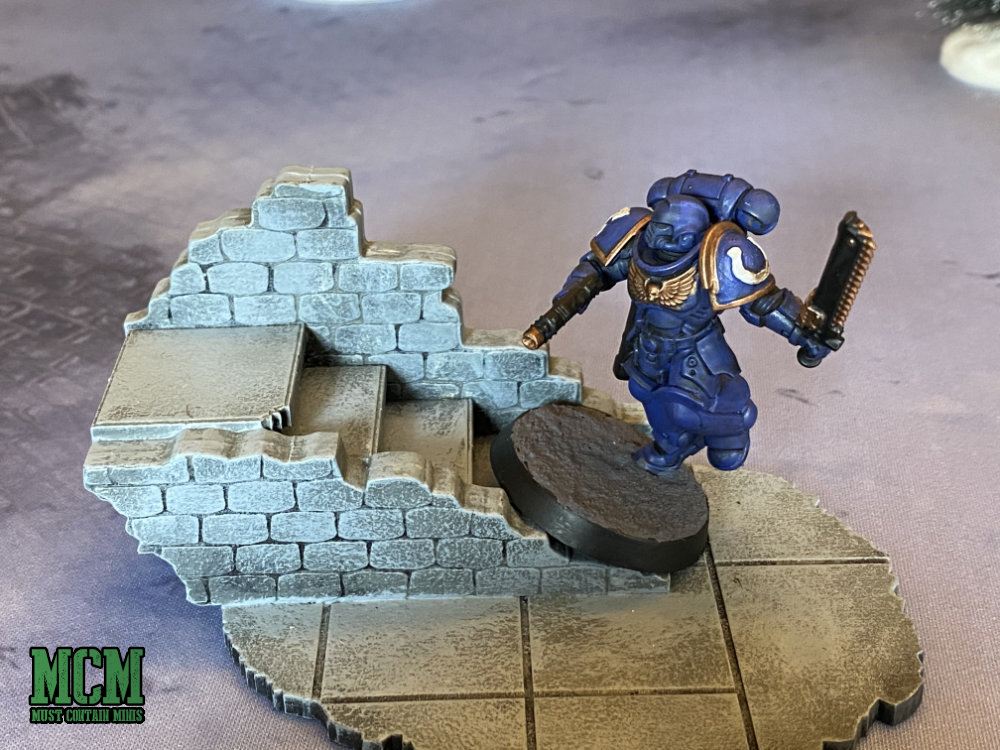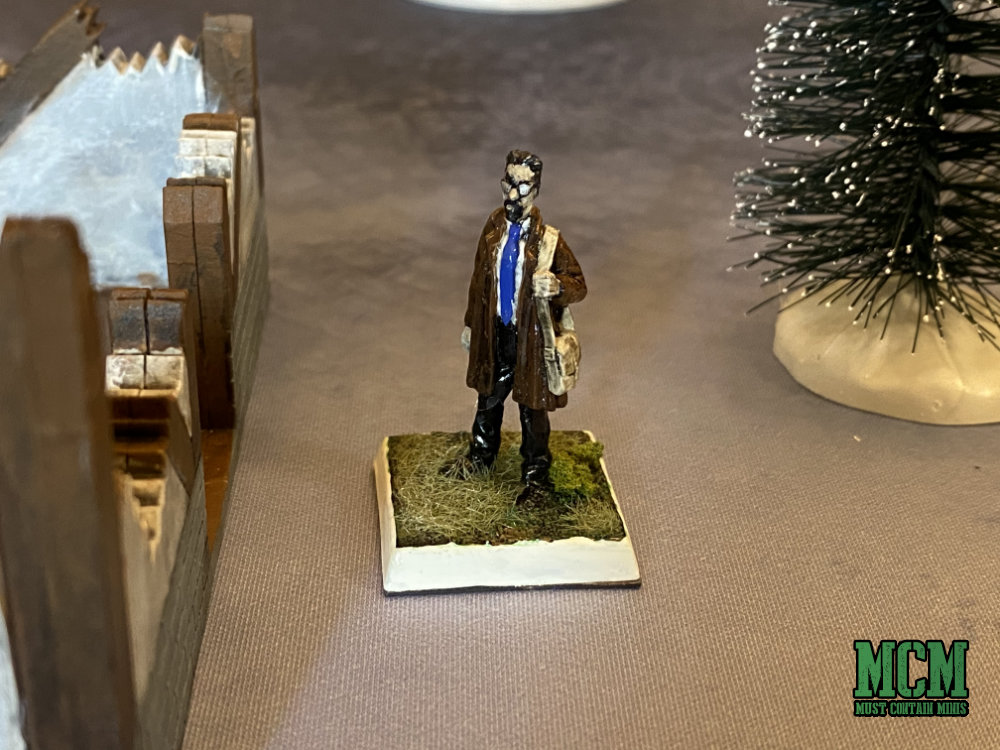 The Frozen Lake / Ocean Side
Okay, this could also be frozen ponds across a barren grassland, but I am going to continue calling to keep calling it a frozen lake or ocean. I had a lot of fun with this side placing my Blood & Plunder ships into the scene. If you like these models, be sure to watch Firelock Games for their upcoming Kickstarter project. Anyhow, I am getting side tracked. Let's just show off those images.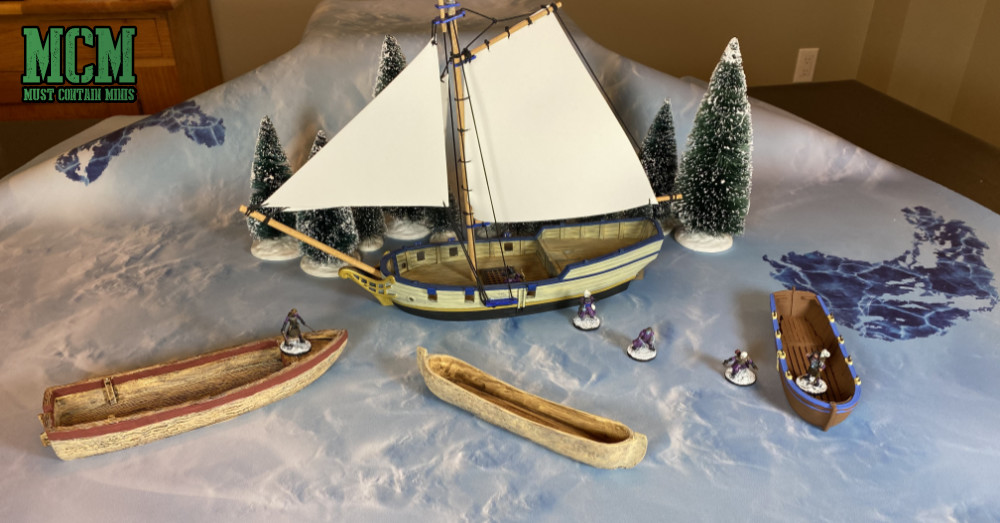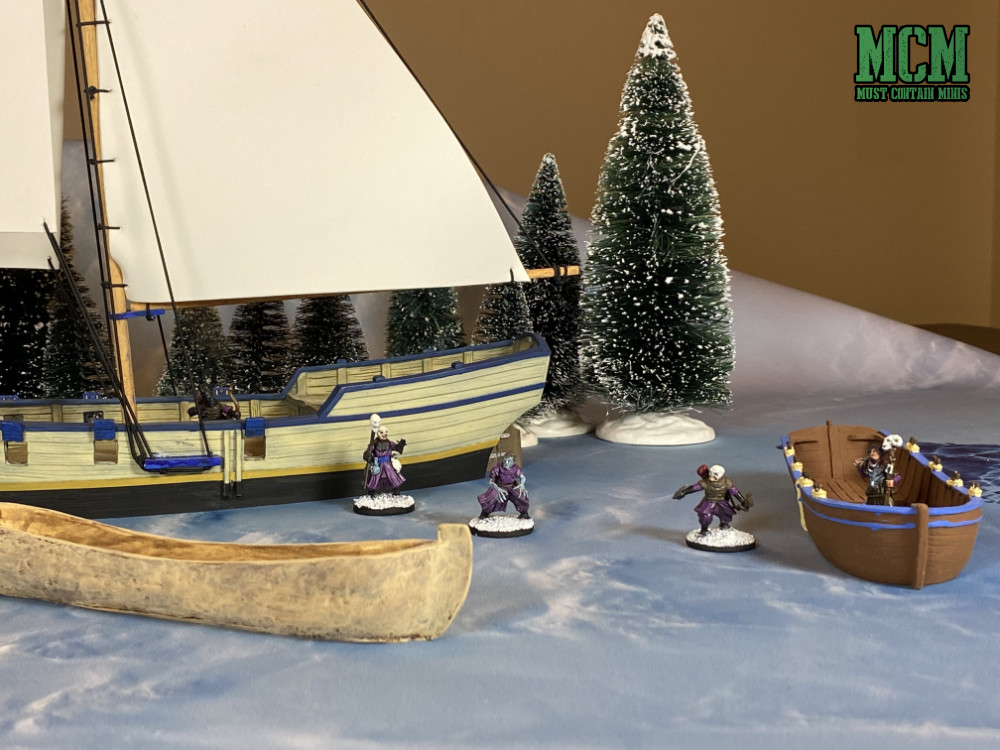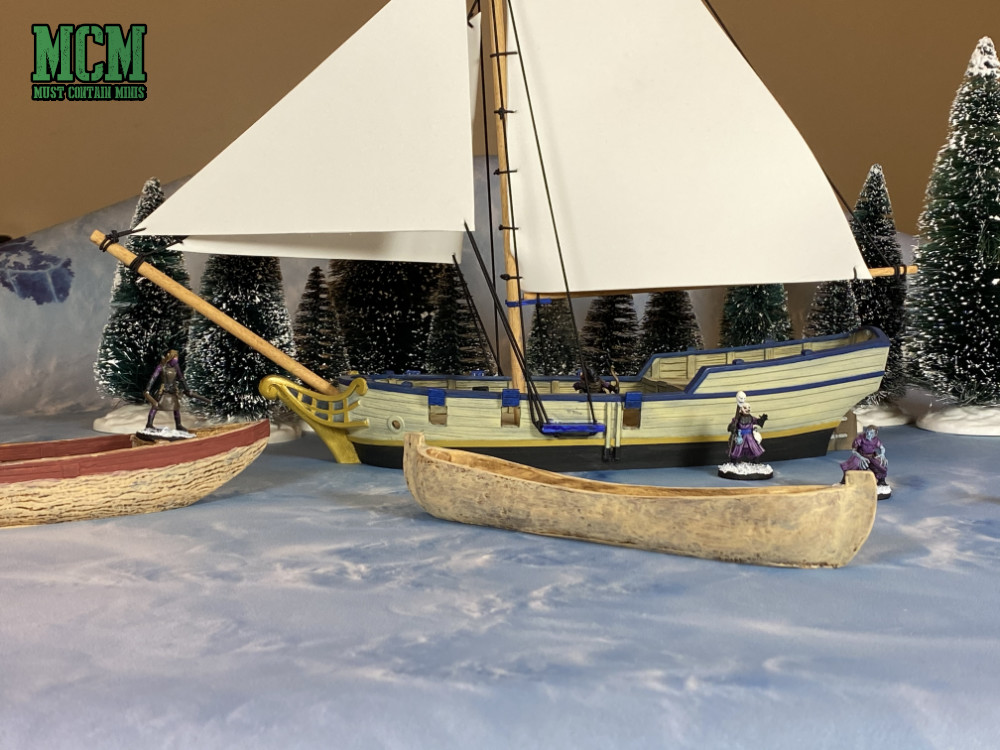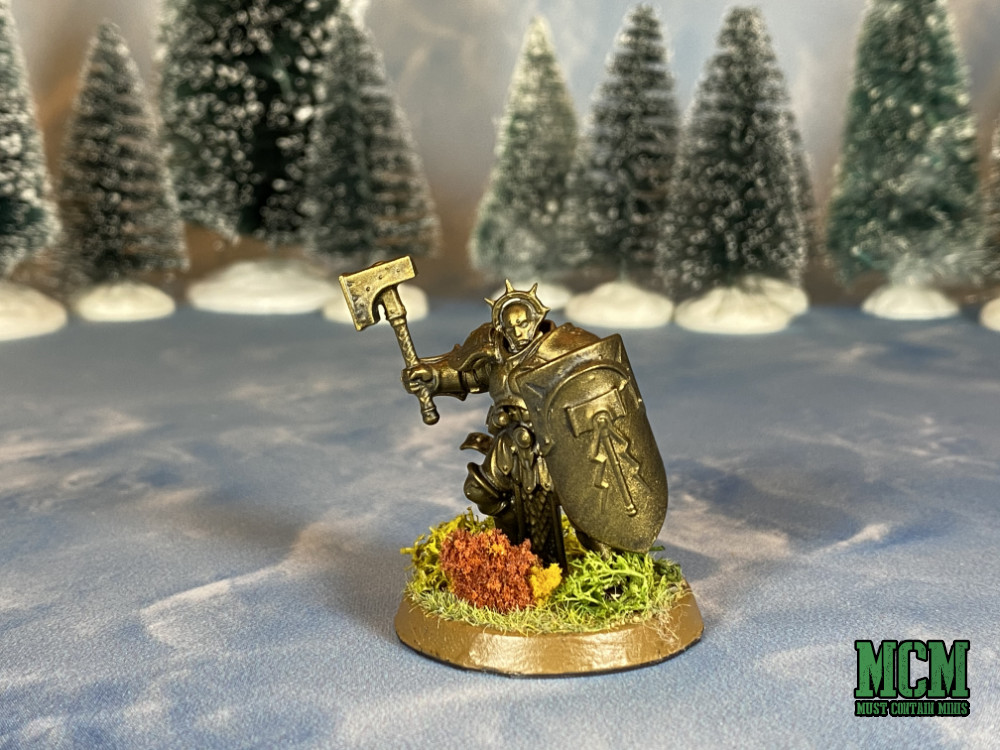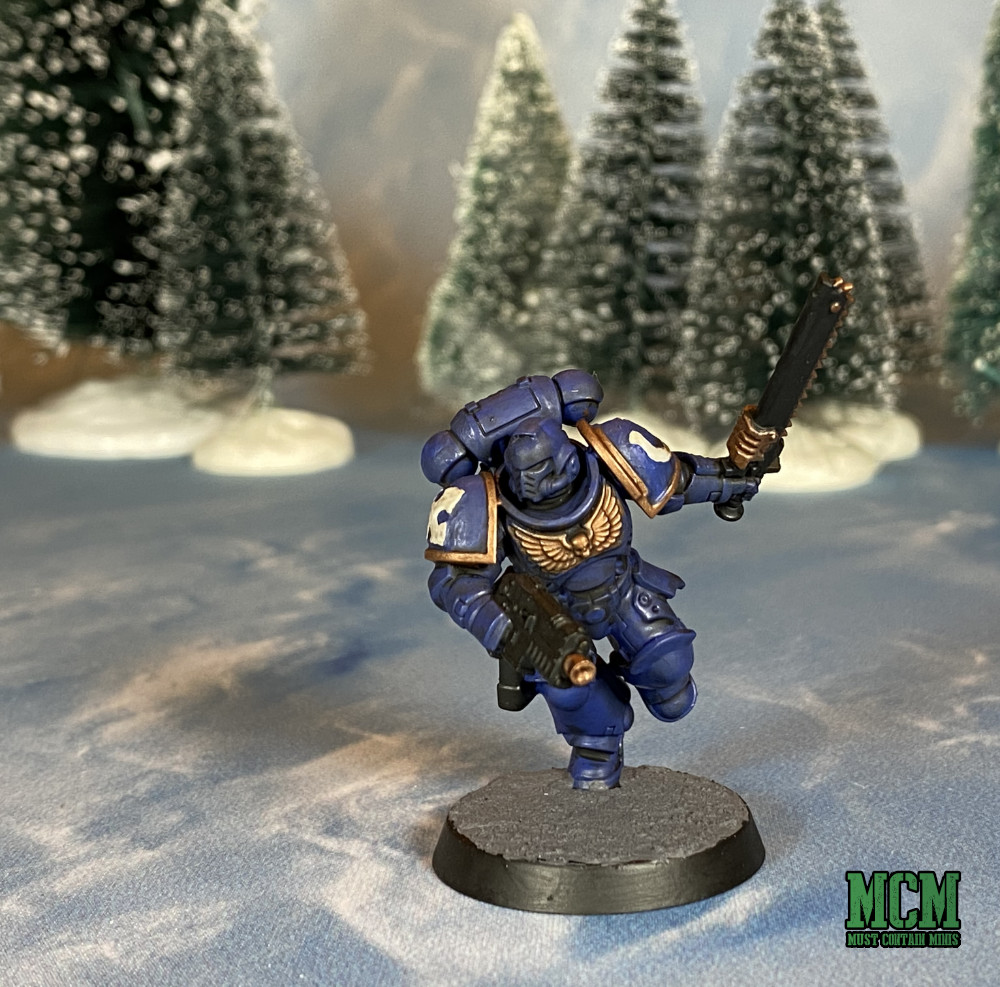 Value
The fact that it comes double sided packs the product with extra value. Speaking of value, these mats are just $95 CAD for the 4′ by 4′ mat and $110 CAD for the 6′ by 4′ mat. To make things even better, Cardboard Dungeon Games is discounting their mats by $10 CAD in celebration of this post. This discount lasts until October 1 (2020).
The shipping is about $15 to $30 depending on whether you are in Canada or the United States. If you buy multiple mats, then a discount to that rate applies.
Doing some quick math, this means that you can get this mat shipped down to the USA for roughly $88 USD. Or the 6′ by 4′ mat for $99 USD shipped. Canadians get it even better. To get this mat shipped to you, the cost is $100 CAD, or $115 CAD for the 6′ by 4′ mat. The prices here include the current $10 discount.
For my Canadian readers, these mats offer great value against shipping in many of their competitors. Even for my American readers, these prices are competitive. For some reason, it just costs a lot of money to ship around gaming mats.
With the price discussion out of the way, I want to discuss some of my observations about the mat.
Observations
First off, I will let you know that this mat shipped to me within two days of me selecting the product. That is awesome.
Next, I have to say that it looks great. I even showed it to a couple of non-gamer friends and they were really facinated with both the quality of the product and the crispness of the image.
That said, I did notice a few items that I can criticize for this game mat review. As stated earlier though, this is my first neoprene mat. My observations could simply be due to the nature of the neoprene material.
When I unrolled the mat, one edge wanted to stay up about a quarter inch. I dealt with it by placing heavy objects on it overnight. In the morning, I removed the objects and the lift still wanted to occur. For the photo-shoot, I spun the mat so the troublesome corner would be drapped over the table (my table is smaller than 4′ wide). As such, you don't notice the lift in the pictures.
I think that lift is simply due to it being rolled up in a tube. For me, it wasn't too much of an issue, as I could weigh it down or spin it in a direction that it didn't matter.
Another observation that I made is that you can't just stand the packed tube in the corner of a room. You can if you have it in the shipping box, but without it, it sags in the middle and I was worried about wrecking the mat. As such, I recommend that you store this item flat.
Finally, you can't put items under the mat to make hills like you can with a fleece gaming mat. Not the end of the world. Just put your hills on top.
Again, I think the above three observations are simply due to the material of the product. Overall, the product looks attractive and photographs very well.
Wrapping it up…
Thank you for joining me in this game mat review the Icebound gaming mat by Cardboard Dungeon Games. Overall, I really like this product.
This 48″ by 48″ gaming mat looks absolutely noteworthy on the gaming table. It photographs extremely well and comes in colours and textures that really make your miniatures and terrain pop. The winter mat came with a bluer hue than I expected, but it just works!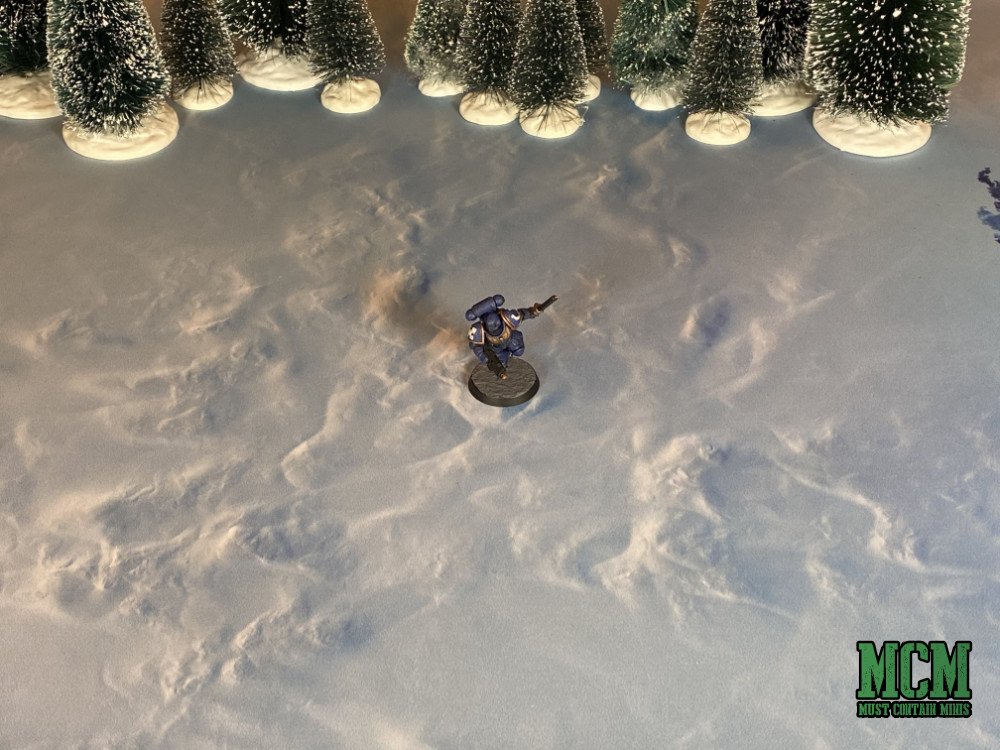 This is the type of gaming mat that you use as a building block to make a really attractive looking miniature gaming table.
Now Cardboard Dungeon Games is confident enough in their product that they wanted to offer a $10 discount on all of their gaming mats in celebration of this game mat review. If this mat interests you, you might want to look into that sale to save yourself a few dollars. This includes their 4′ by 4′ mats and their 6′ by 4′ mats.
That concludes this game mat review. You will be seeing this mat a few more times this week for some other terrain reviews that I have planned.
Until next time, Happy Gaming Everyone!!!