In this post, I quickly review the Steel Defense Wall by Six Squared Studios. Six Squared Studios scaled this barrier defense to go with your 28mm to 32mm miniatures. For scale purposes, I picture it with a GW Space Marine: Assault Intercessor closer to the end of the article. Now, let's get into it.
As a note, this model is showcased on a gaming mat by a different company. If you want to learn more about that mat, check my earlier review.
The Physical Model
This scatter terrain miniature comes as a one piece resin model. No building required. Just clean it up, prime it and paint it up quickly.
The model itself designed to fit in with a modern or sci-fi game. Heck, I think it would fit in really well with a post-apocalyptic world. Perhaps something to do with Zombies even.
The preview pictures on Six Squared Studios do the model no justice. The piece paints up nicely and quickly. I did mine with two colours and a wash. I didn't even give them a highlight. Below are pictures of the barrier from the front and the back. I will start with the back as I already showed the front as the title image of this article.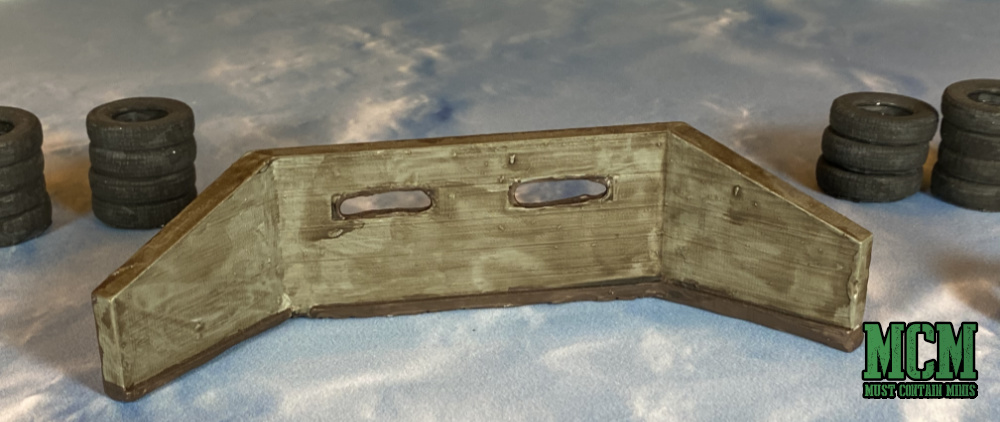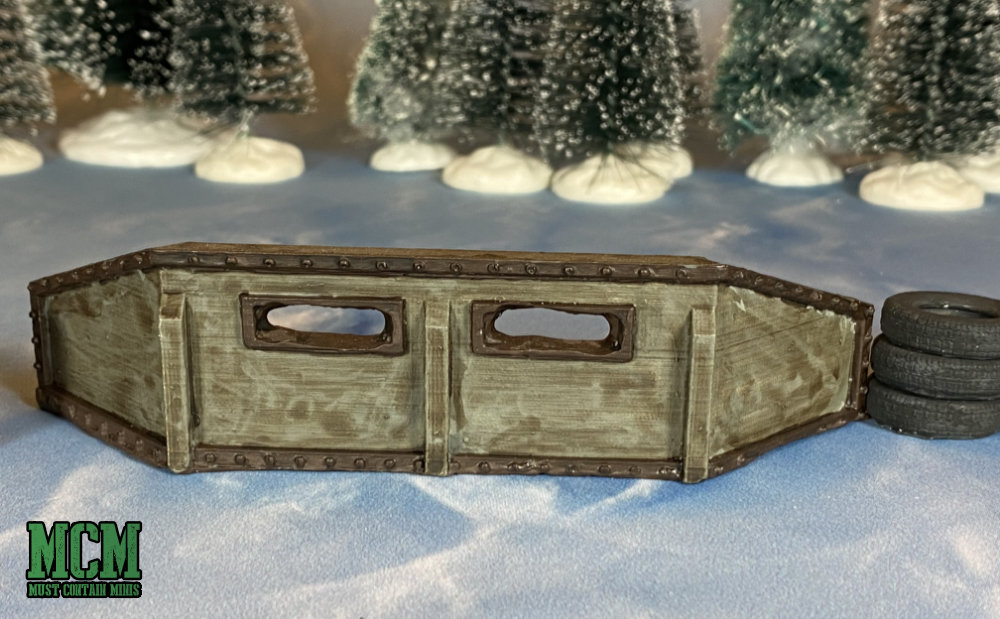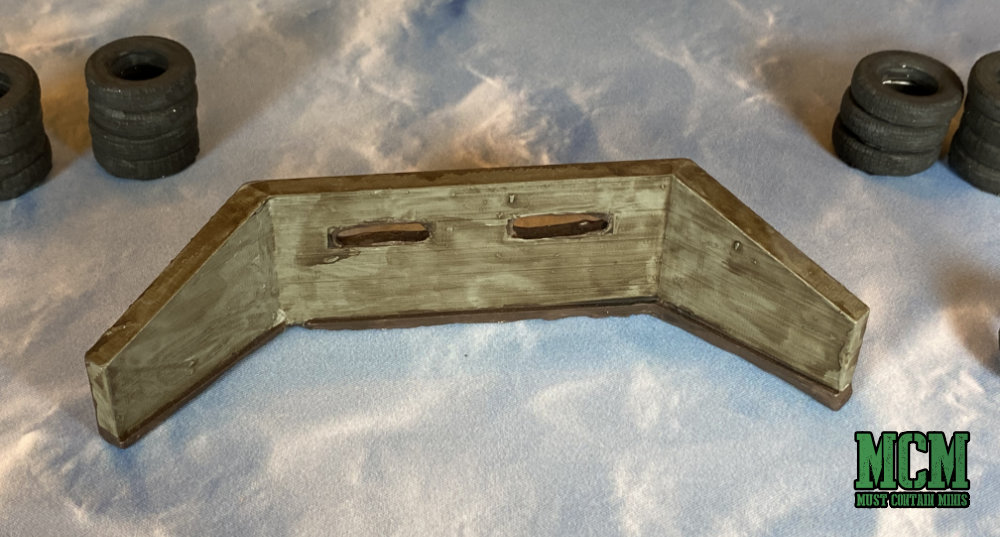 Value
My experience with Six Squared Studios is that they are always top notch for value when you factor in their prices to their products. If you are looking for affordable bases or terrain pieces, this is a company for you to look into.
For this piece in particular, Six Squared Studios adapted it from a model on Thingiverse. As such, you might be able to print off something similar for free. While I say for free, you still have to account for the printer material and the time that it takes the printer to make the piece. The price on the Six Squared Studios version of the model is very affordable.
You are looking at $3.99 CAD for one of these miniatures from Six Squared Studios. That is roughly $3 USD. On top of that, Six Squared Studios has fantastic shipping rates within North America. I do apologize to my readers overseas. Their shipping rates to there are not so good.
Scale Comparison
Below are a couple of pictures for scale comparison purposes. I went with the Space Marine Assault Intercessor because most people will have a frame of reference for a Primaris Marine.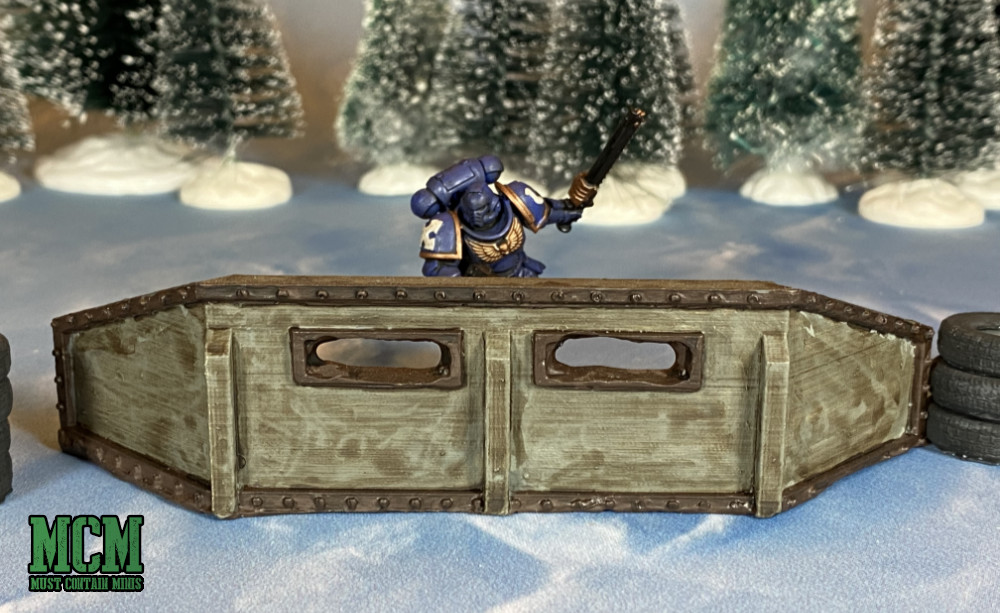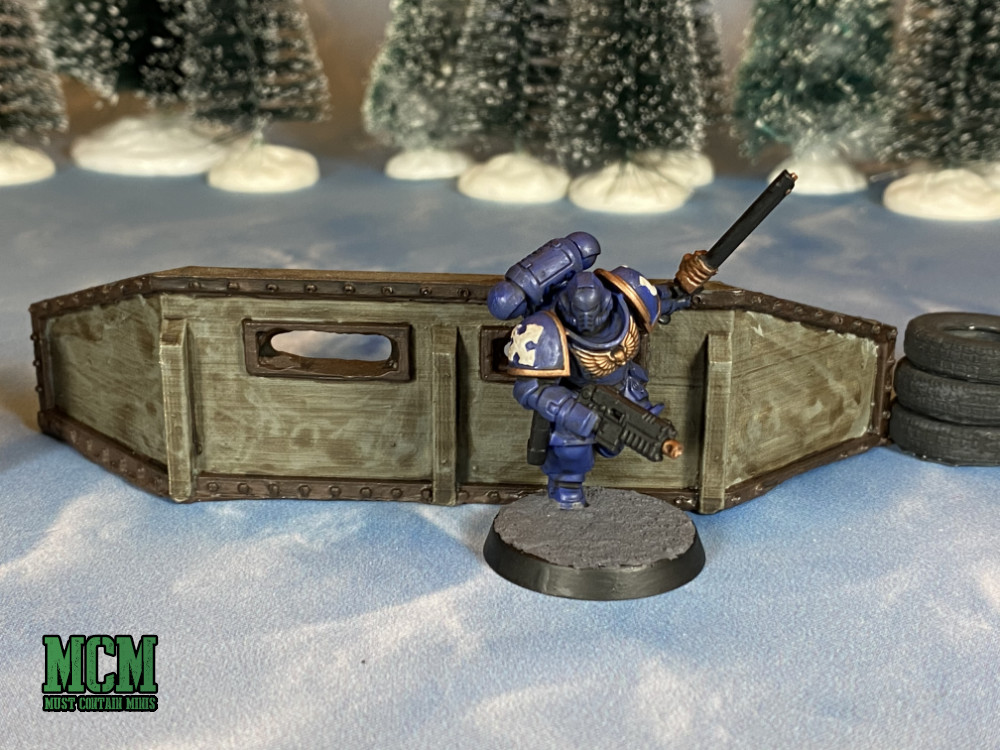 Wrapping it up…
Thank you for joining me in this Steel Defense Wall review.
Overall, this is a nice little model for $3.99 CAD. That's $3 USD. For it's price, it is a value packed little addition to the gaming table.
Six Squared Studios is full of products like that. Cool little pieces that add to your table to make it look even better at very affordable prices.
Until next time, Happy Gaming Everyone!!!