Welcome to this Aztec Warriors Review. In this post, I take a close look at the new 28mm Aztec miniatures by Wargames Atlantic. For those who don't know these minis are the second set of their Renaissance line. They pretty much came out at the same time as their very popular 28mm Conquistadors miniatures.
In this review, I have pictures of the minis, sprues and a scale comparison too. At the end of the post, there is even a video version of the review.
Now, let's take a closer look.
The Wargames Atlantic Aztec Warriors
Below is how Wargames Atlantic describes their Aztec Warriors miniatures.
From the highly ritualistic Flower Wars that were fought to take sacrificial victims, to the brutal battles against the Spanish Conquistadors, the Aztec Empire produced some of the finest warriors of the New World.

This hard plastic box set allows you to build up to 30 warriors equipped with bow, atlatl, machuahuitl, spears, slings, and more along with a variety of body and head types to build many of the warrior types. There are also components to build full command.

Each box includes five of the frames to build 30 figures.

Quote from the product page on Wargames Atlantic.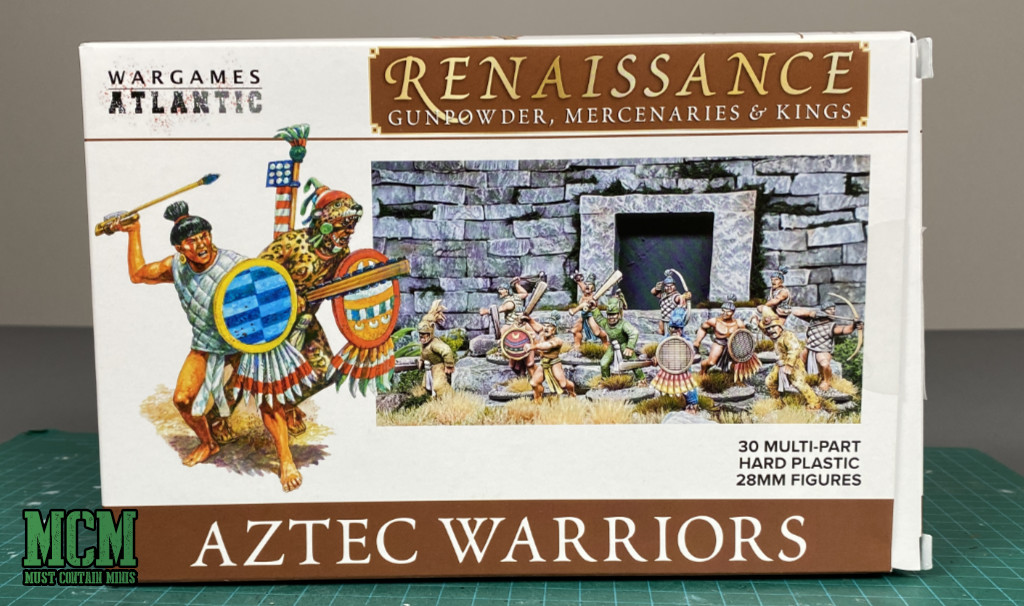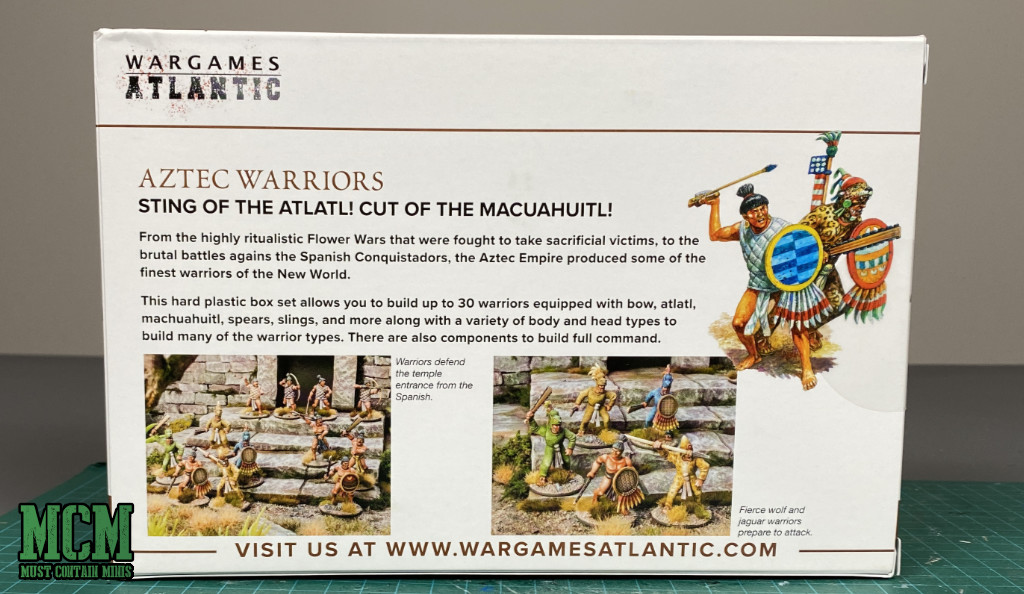 Having seen the box art and product description, let's move on to what is in the box.
The Aztec Warriors Sprues
Inside the box, we get enough of the sprues below to make 30 miniatures.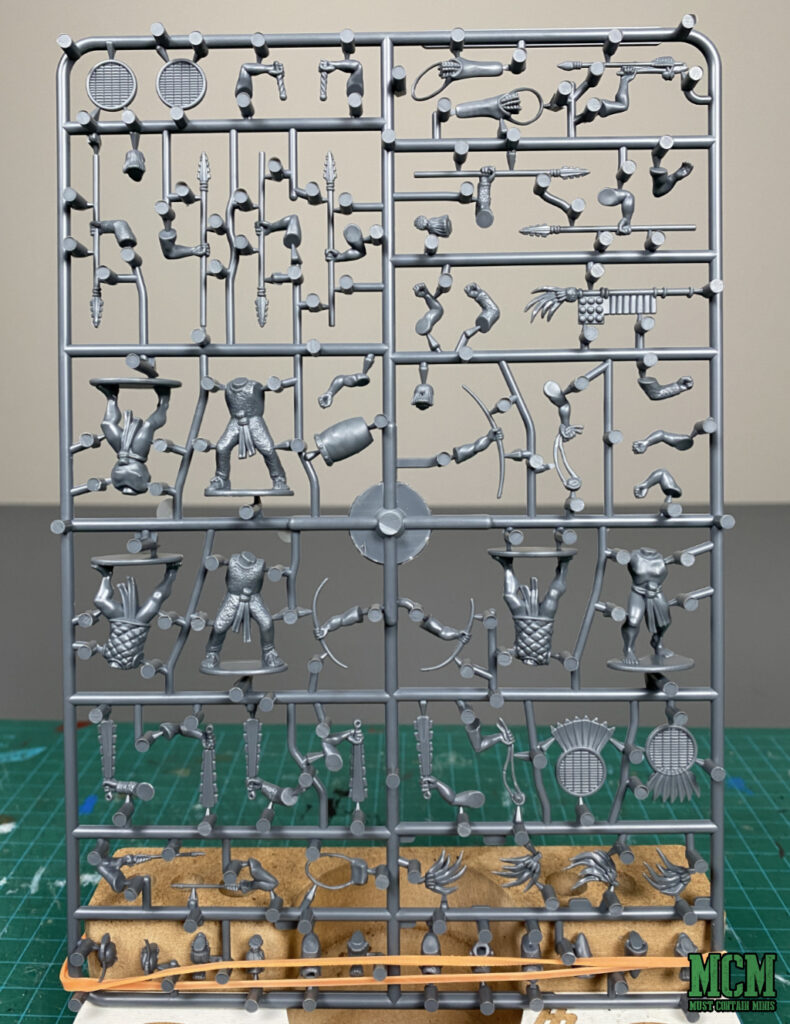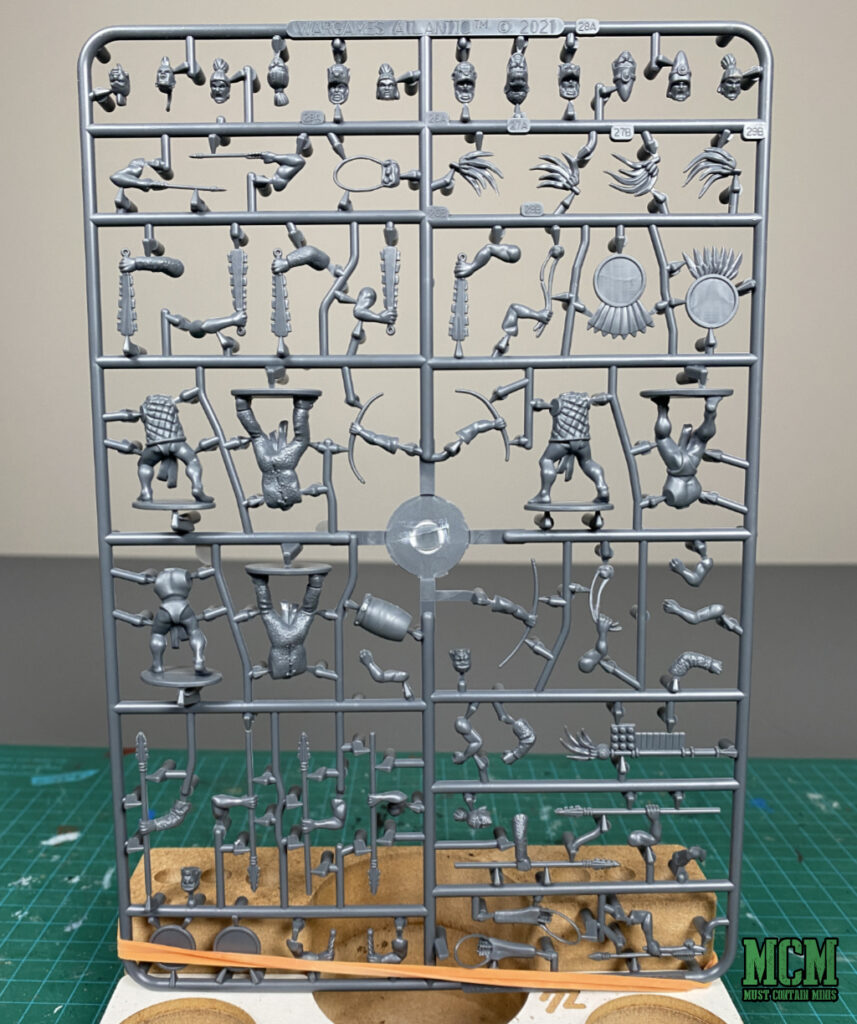 I must say that I like the simplicity of these miniatures. They are fairly detailed, but extremely easy to build.
Building the Miniatures
As mentioned above, these are easy to build. No complicated three part two handed weapons here to worry about. Everything is in arm already (aside from the shields).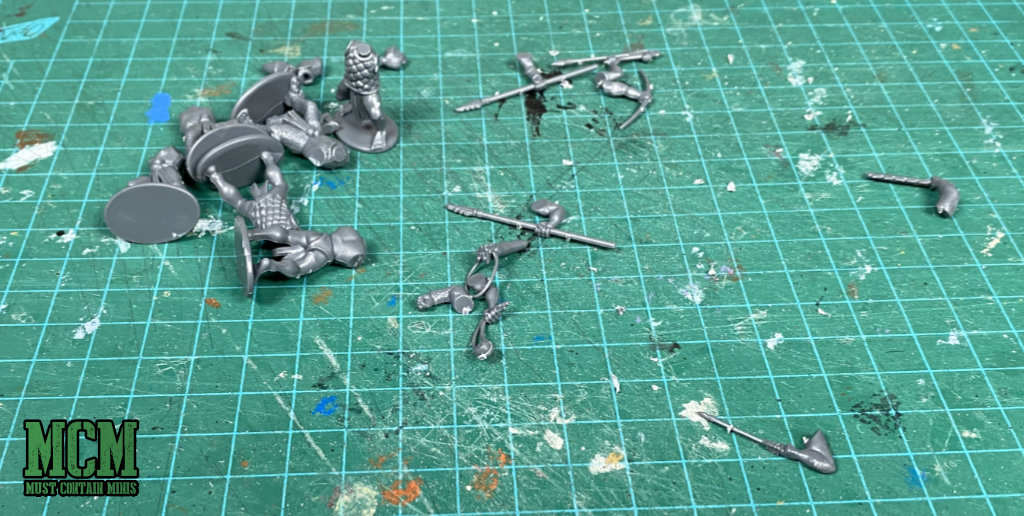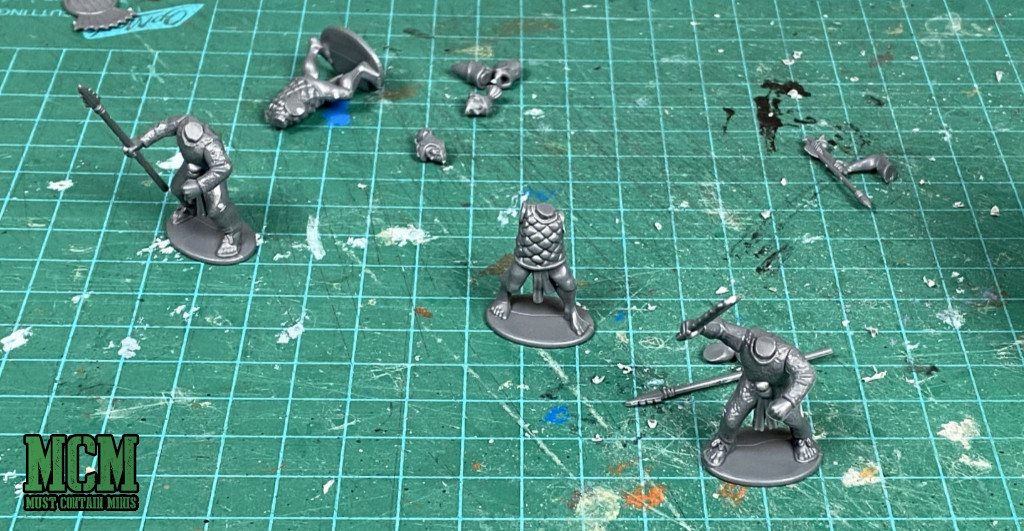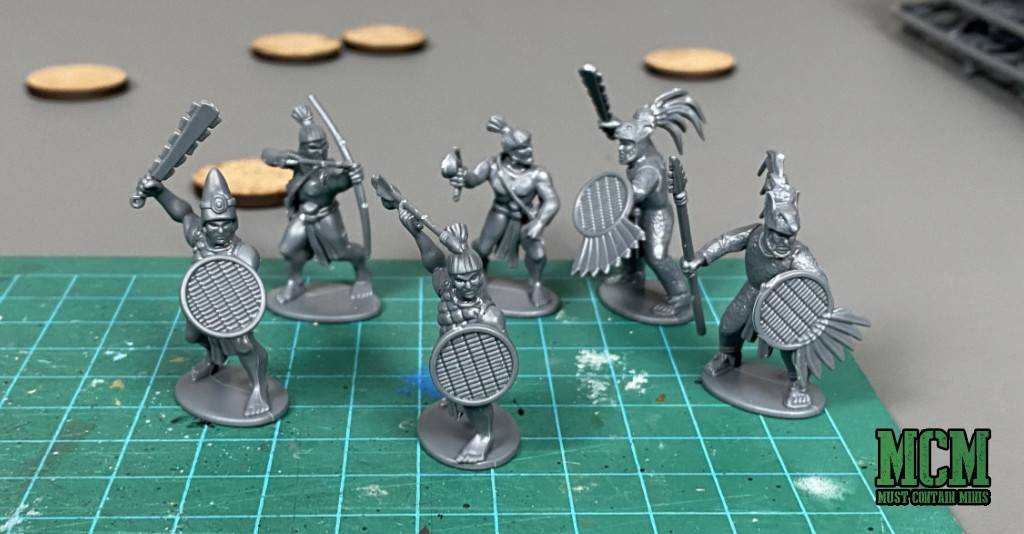 Now, let me show you some closer pictures of these Aztec Warriors.
Aztec Warriors Constructed Miniatures Pictures
Here we have close ups of the minis. Let's go through them.
An Elite Warrior.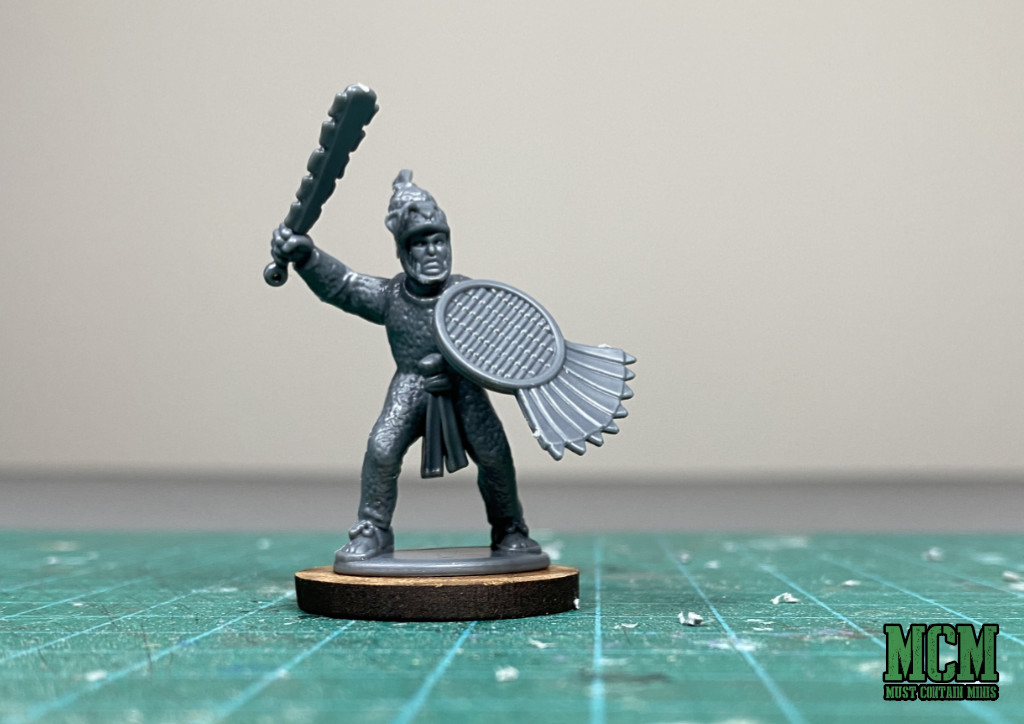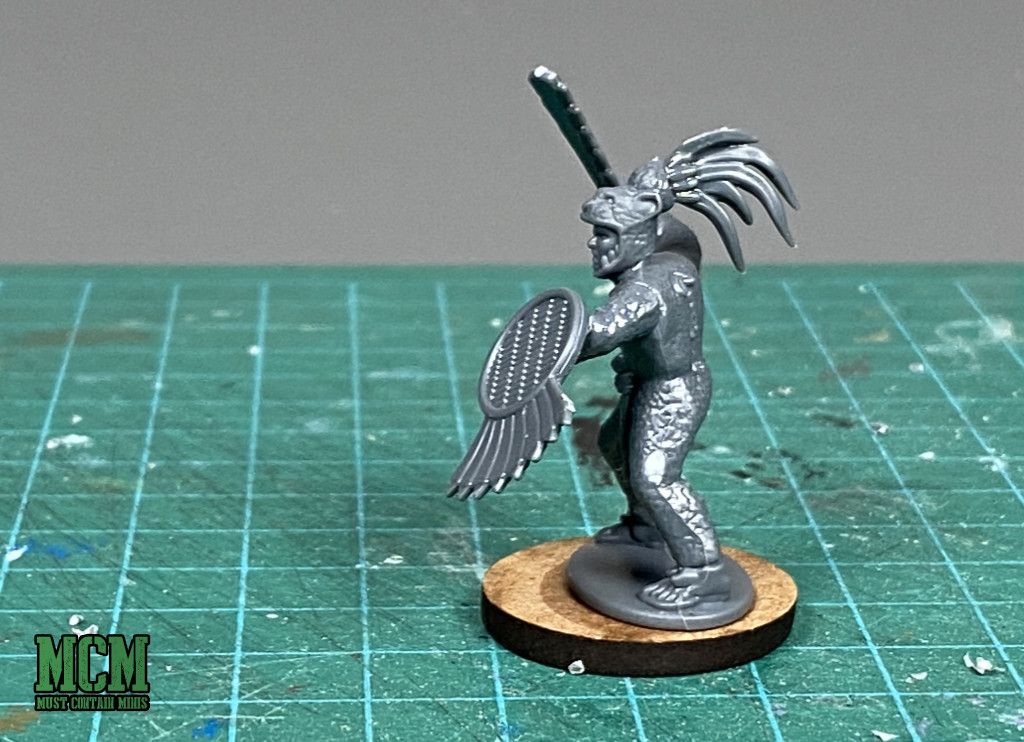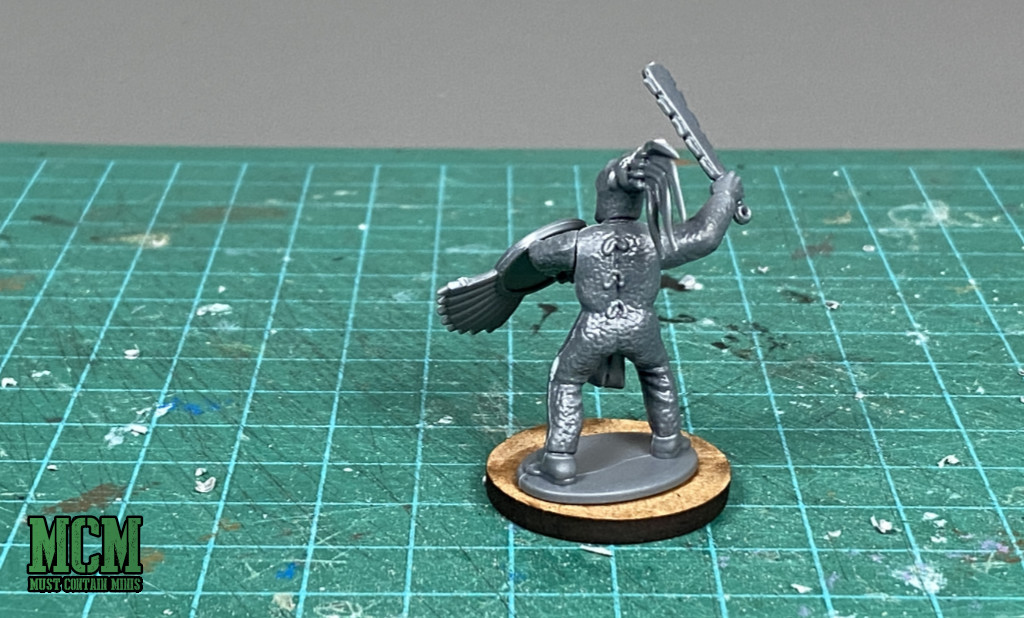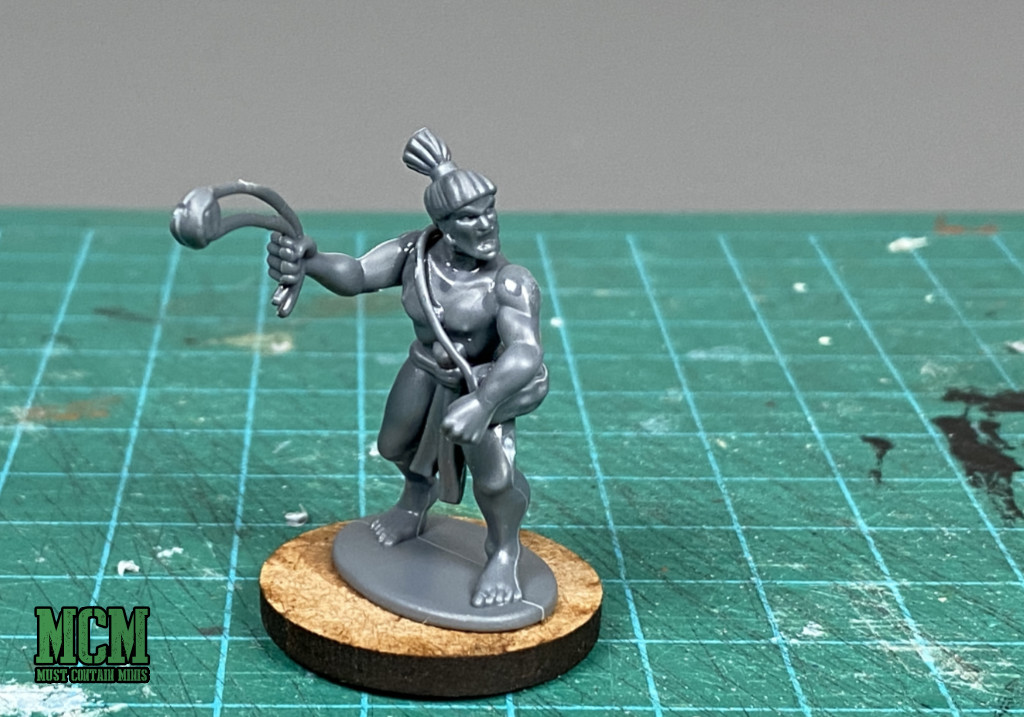 A Slinger.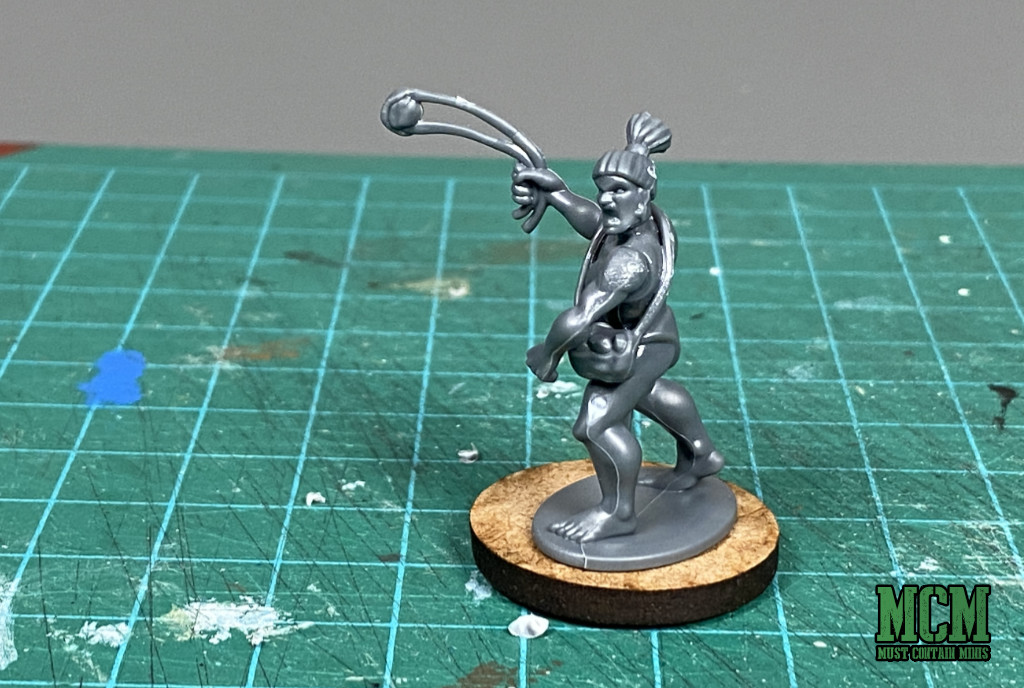 Another ranged fighter or hunter.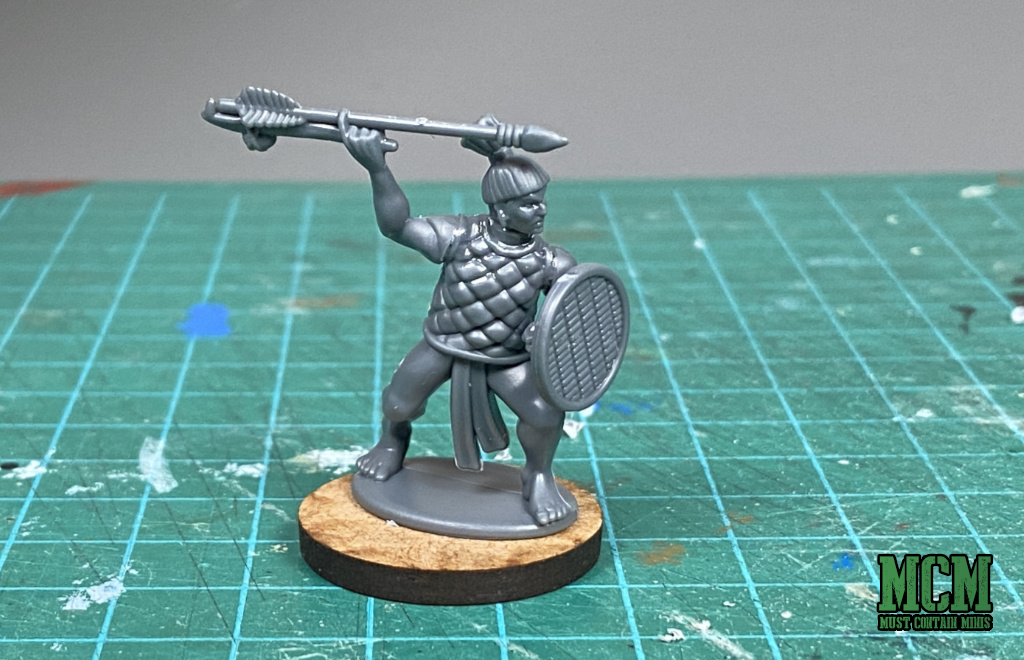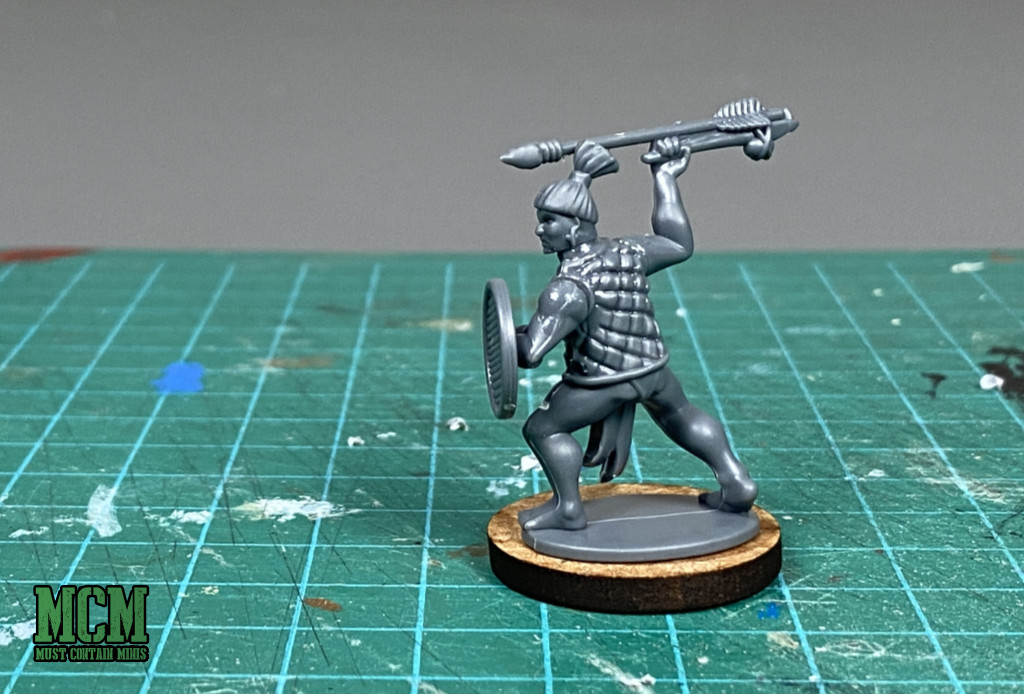 A Warrior armed with a bow.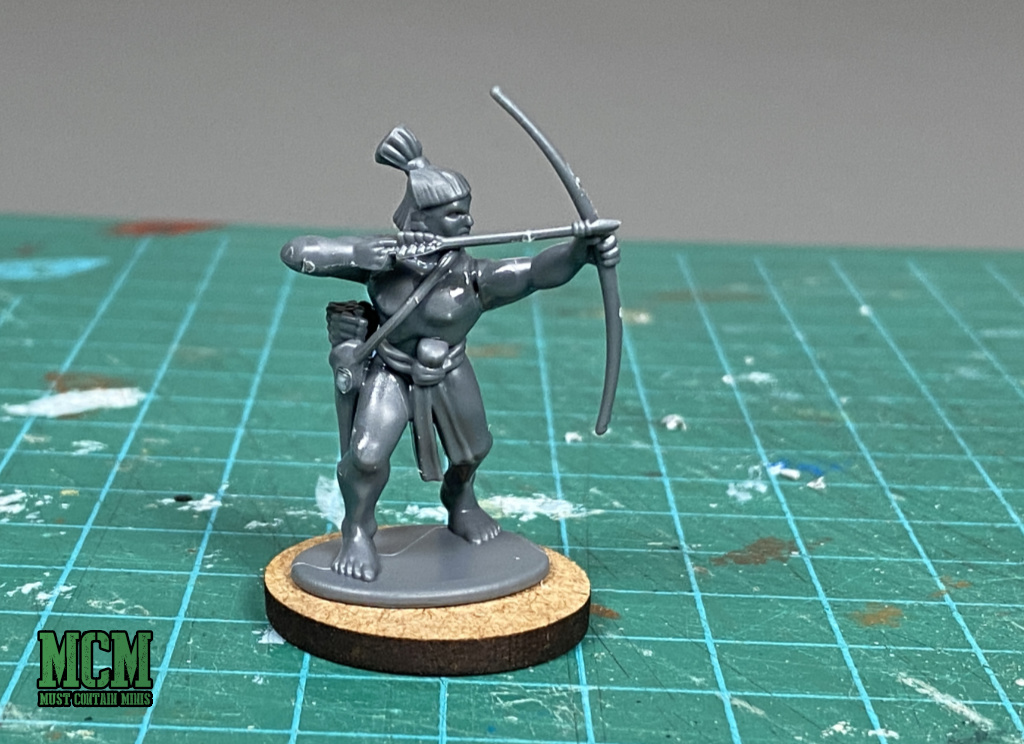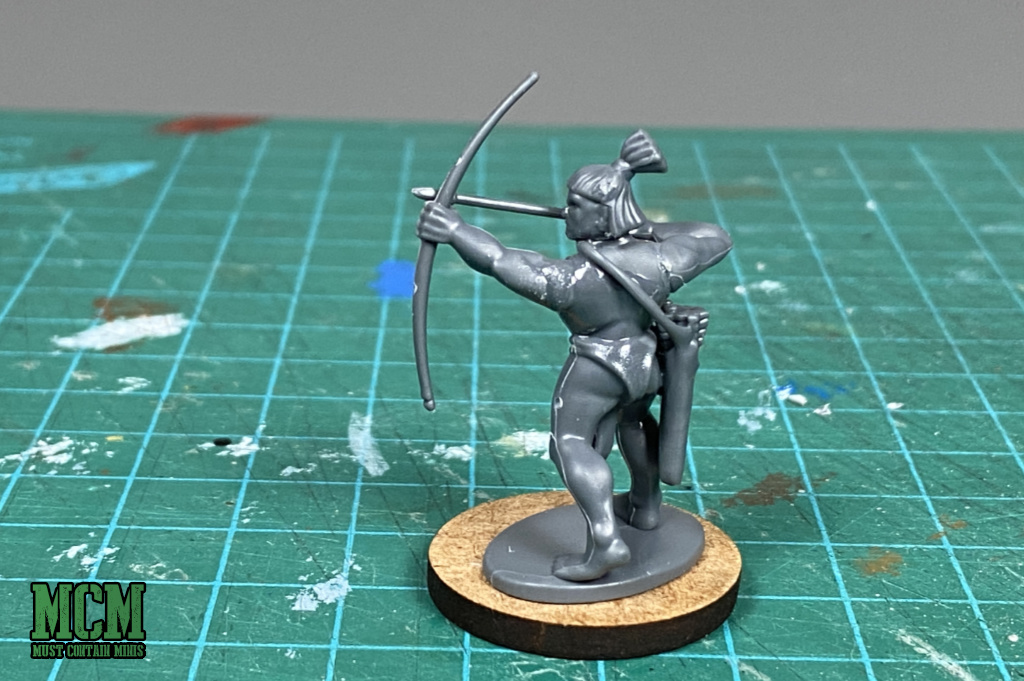 Another Warrior. This time, with a melee weapon.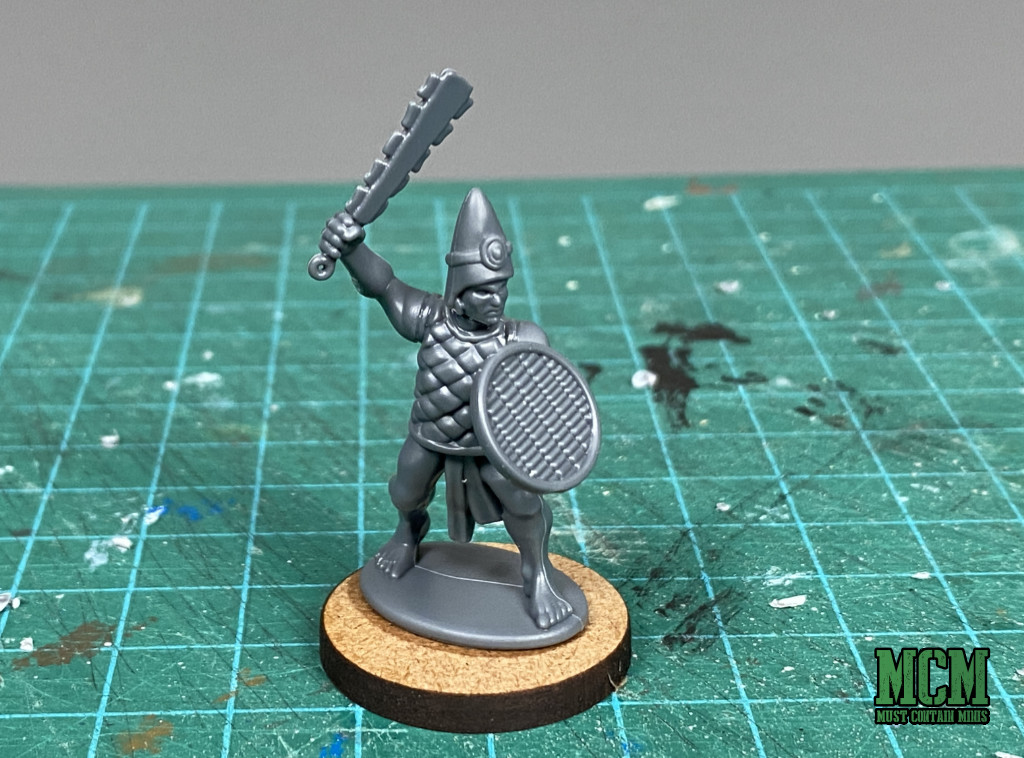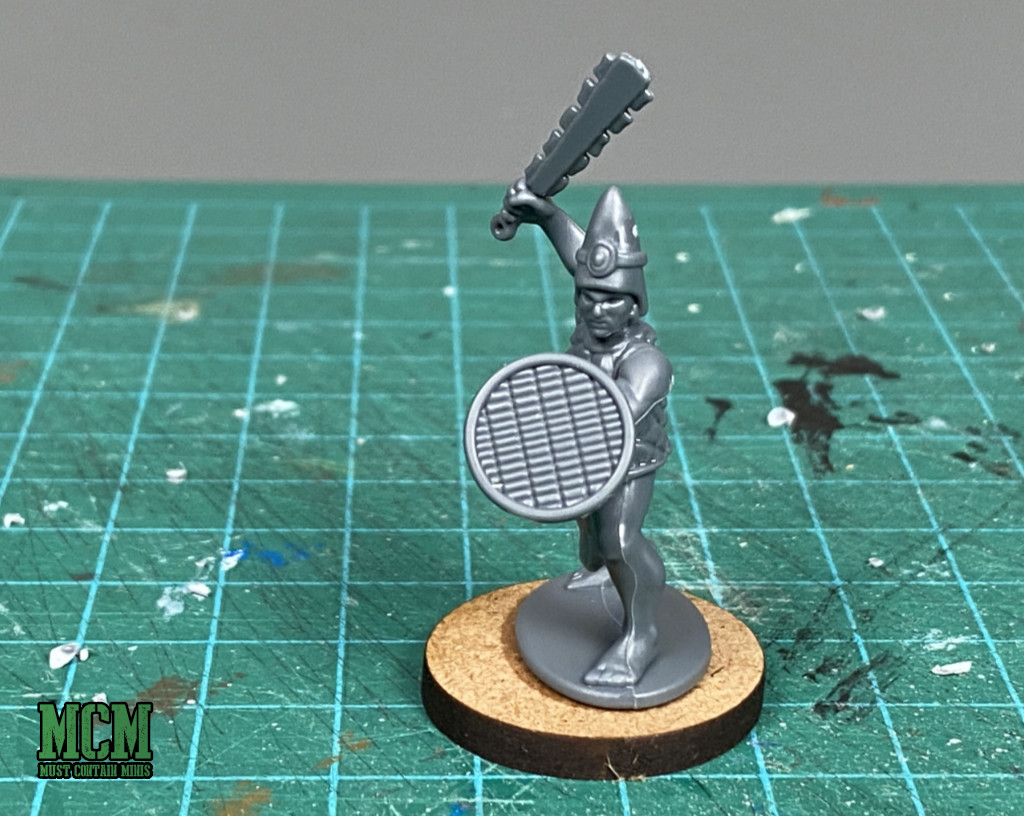 One more Elite Warrior to round out the six samples that I built from the kit.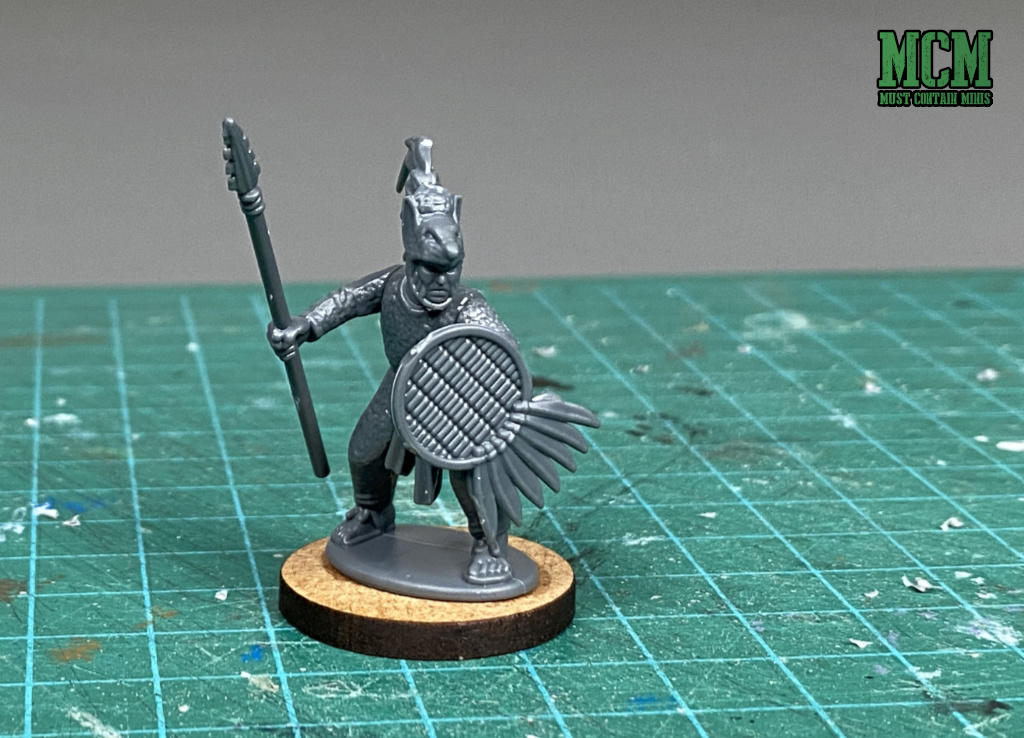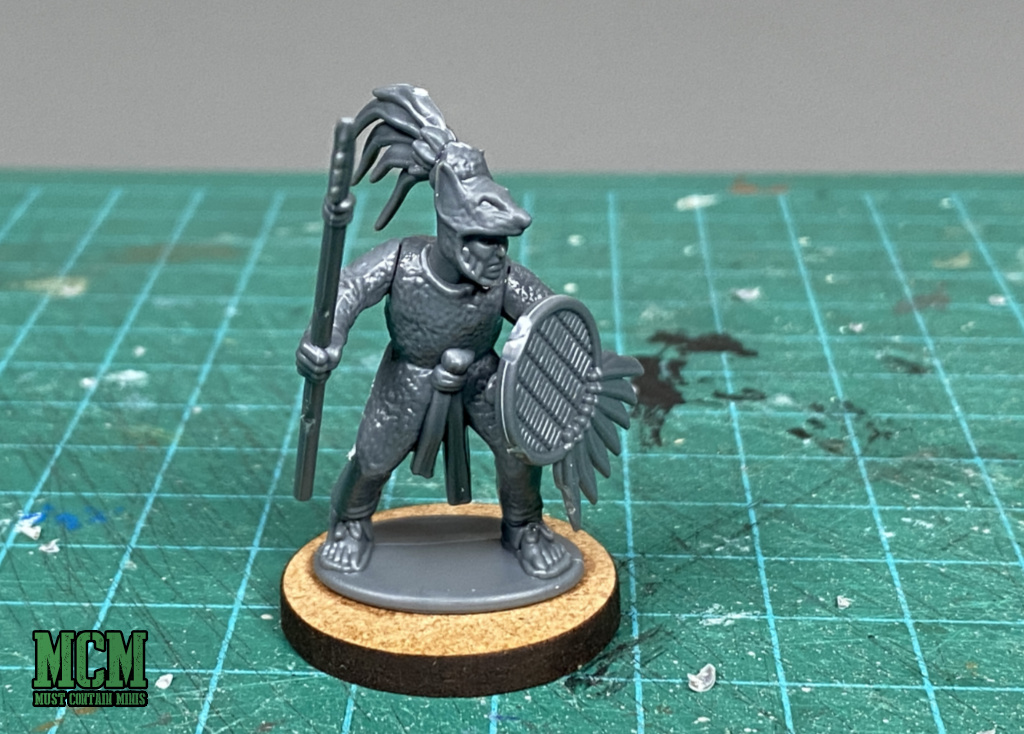 Overall, these minis look really good and I like how simple they are to build. Now, let me show you how they scale up against other miniatures.
Wargames Atlantic Aztec Warriors Scale Comparison
The Wargames Atlantic Aztec Warriors are 28mm in scale. How do they look versus other miniatures, below are some scale comparison images that will answer that question.

If you play more Fantasy and Sci-Fi games, here they are versus some other popular figures.

If you want to see more, here is that video review I told you about at the top of the article.
Wargames Atlantic Aztecs Review Video
If the embedded video below does not work, use this link here.
Wrapping it up…
Thank you for joining me for my review of Wargames Atlantic's Aztecs. Overall, these are some really nice miniatures that I enjoyed building. In terms of difficulty, these are on the easier side of miniatures to build, which is just fine with me.
Special thanks goes to Wargames Atlantic for sending me these minis for review.
Until next time, Happy Gaming Everyone!!!