In this post, we take a look at the Dutch Kapers for Blood & Plunder. These 28mm miniatures by Firelock Games are a little larger than other ranges, but they look great. Like the Enter Ploeg miniatures that we looked at in our last Blood & Plunder post, these miniatures come in the Dutch Nationality Starter Set for Blood & Plunder.
My friend, Dave Lamers, painted these models up for me, and I really like his work. For a tabletop standard done quickly at a good rate, he is the guy to look into.
Now, let's take a look at this unit.
The Dutch Kapers
The Dutch Kapers and Dutch Nationality make their appearance in the Blood & Plunder: No Peace Beyond the Line Expansion Book.
These figures are the sailors and soldiers of the Dutch faction. They also happen to be Dutch Privateers when they need to be too. They come armed with firelock muskets and standard melee weapons. These are your best shooters at a range for your Dutch forces.
Although they are handy with the musket, the French Boucanier still shoots better than them.
The Painted Miniatures
Let's take a look at how Dave Painted these minis. I gave him free reign to use any colours or paint schemes that he wanted for this project.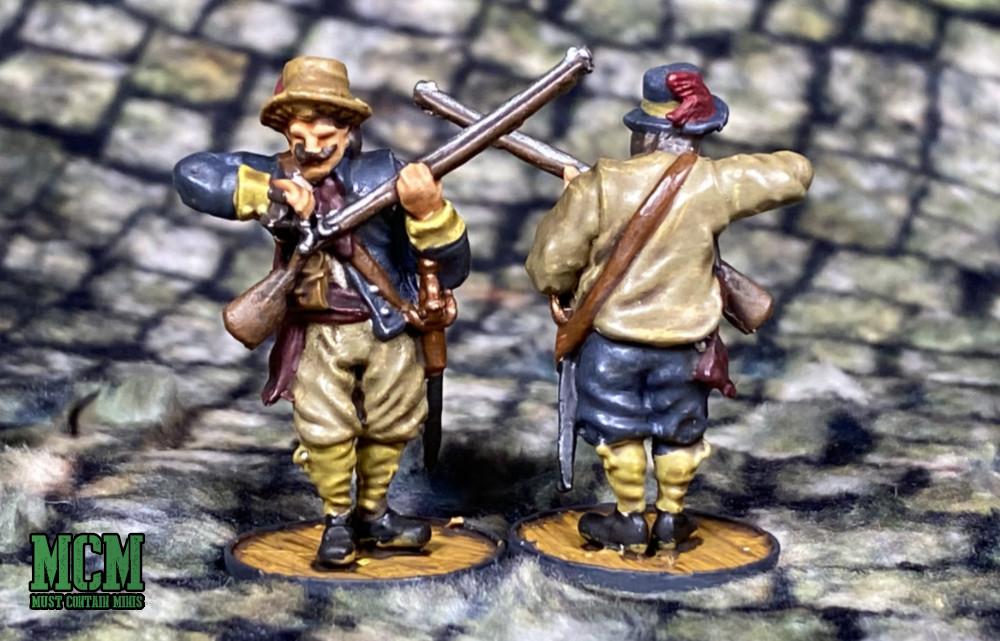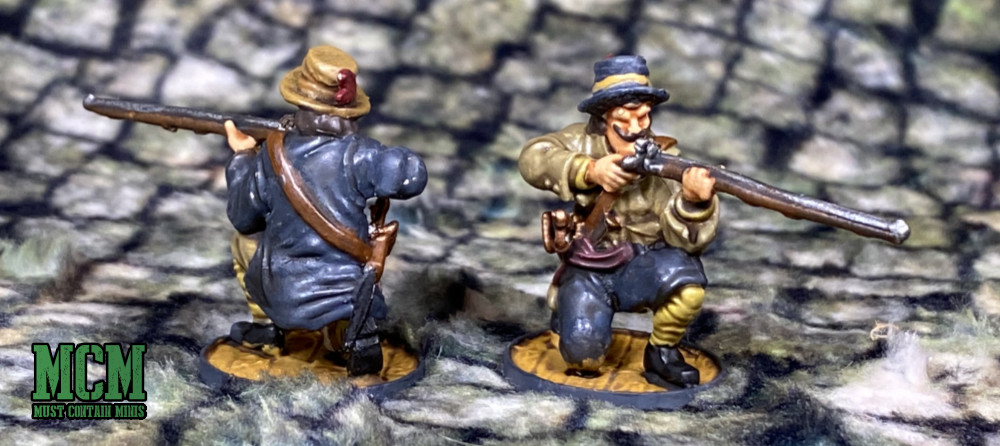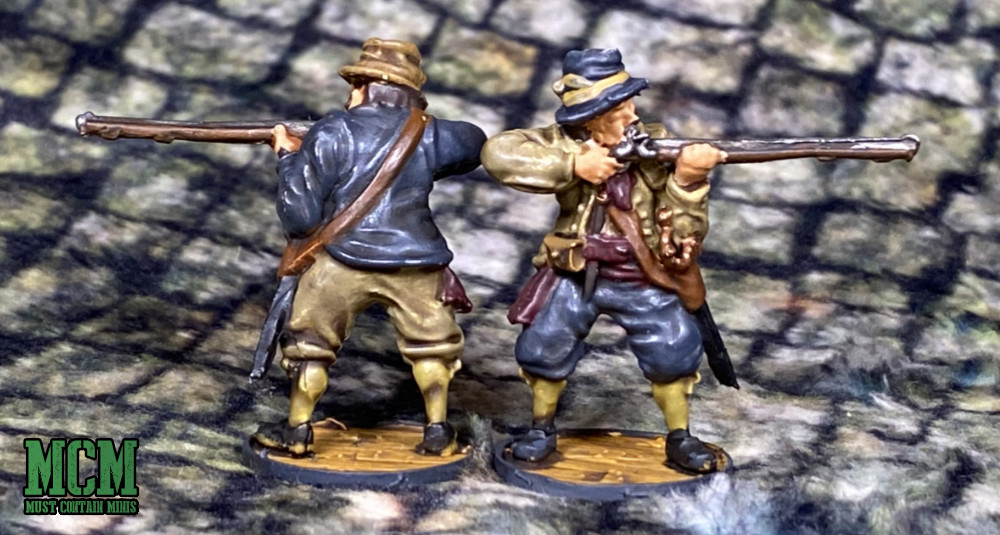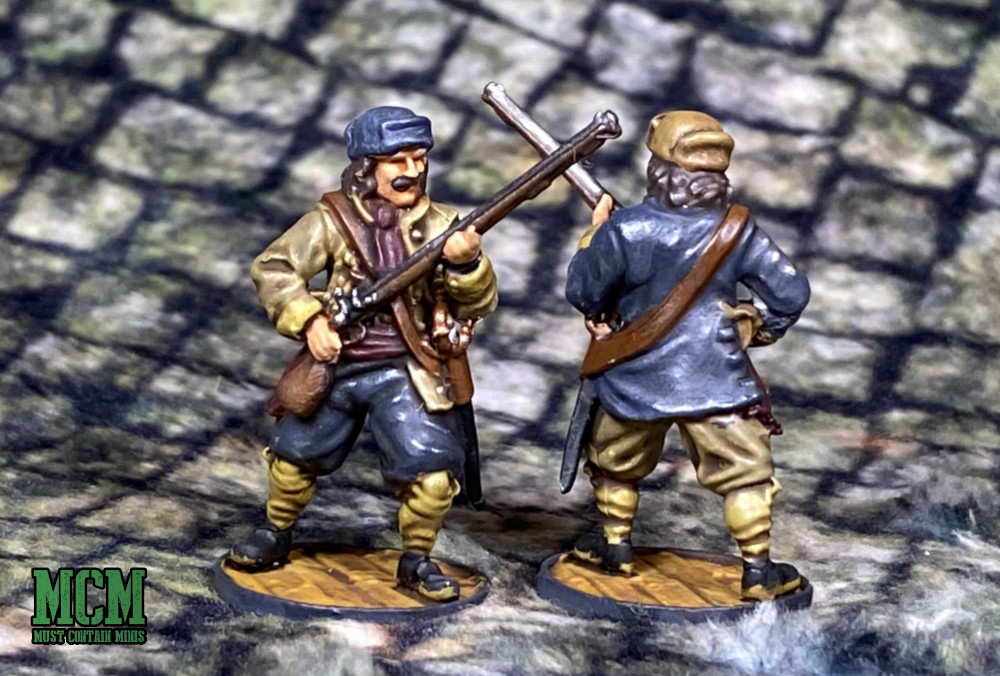 The Dutch Nationality Starter Set comes with eight Kaper models.

Those are some nice looking minis.
Relevant Must Contain Minis Links
Like this article? Be sure to watch the comprehensive YouTube video and check out the wrap up article too.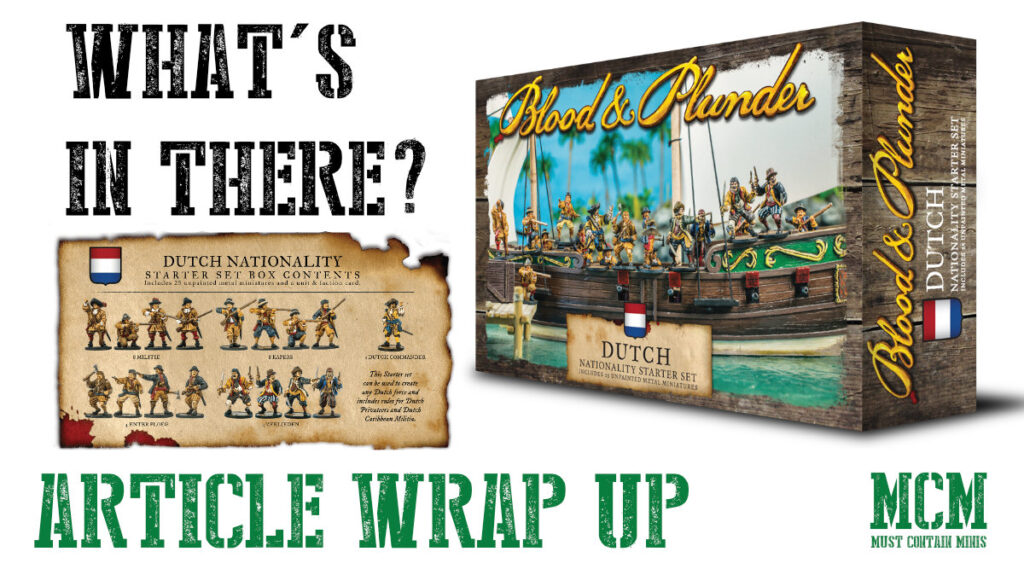 Wrapping it up…
Overall, these are some pretty nice miniatures. They look great on the tabletop and painted up pretty good. Special thanks goes again to Dave Lamers for painting them. Also, if you like the look of these minis, be sure to check out Blood & Plunder by Firelock Games.
Until next time, Happy Gaming Everyone!!!